Grace Institute News
July 25, 2012
how many times do I have to tell you?
It used to be said that you had to tell someone something five times for them to remember a piece of news. Then the number went to seven. After a while, it seemed like we were plastering news all over the church, hoping people would pick up the news somewher
e. Now we realize that people are on information overload. They are so deluged with news and information that they don't pay attention to much of it. When you have used 7 or 8 communication techniques and people are complaining that they didn't know something or want you to begin calling to remind them before anything happens, you know you have a problem. So, what do we do?
Right now, to convey information that people need, less is more. Pick 3 or 4 avenues of communication that you believe are the most easily accessible and make sure that people know what those are and that it is
their
responsibility to check them to know what is going on. We have to avoid reinforcing dependency by the techniques we choose. You also have to choose strategies that conform to the nature of your congregation. If they are tech savvy, slides before and after worship, midweek email notices, and notices in the bulletin may be enough. Verbal announcements need to be kept to a minimum because once you get past 3, people zone out
(our rule is to verbally announce only the things that will affect at least 80% of the congregation)
. If your congregation is not tech savvy, keep using mailings, posters, etc. Whatever your strategies, keep them limited to have maximum effect.
using technology in church
Most churches are understanding that there are advantages to leveraging technology for the support of ministry. It can cut down cost, increase impact, and speed up communication. But,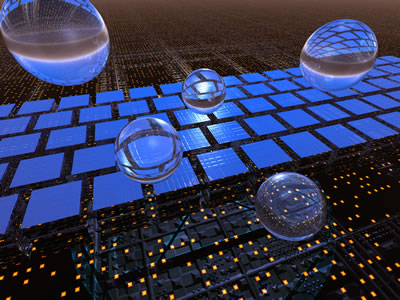 most churches also have limited resources to address all of the technology opportunities that exist. On top of that, just because something is possible doesn't mean that it is appropriate or helpful to you. How do you decide the priority of what to invest in first? What criteria can you use to see if it is something for you to try?


This month's Lunch & Learn video is designed to help you with those choices. Get the biggest impact with the resources you have and choose the technology that fits.