Knowing When to Glissade
Our family makes an annual trip to the Teton Mountains. We choose a different mountain to climb each year. One that is a challenge, matches our sense of adventure and our physical abilities. One year we started out on a regular hike. Only 3 hours into it, we found something we didn't expect so soon. Snow. We often see snow towards the top of the peak, but we had probably 2/3 of our climb still to go.
But in the true spirit of adventure, challenge and sheer insanity, we donned our crampons and continued up the mountain. I had the lead, our kids in the middle, and Roger brought up the rear. It was deep. It was untraveled. It was grey with low visibility. So I led us in a zigzag pattern. I'd walk 10 steps or so to the left, scream "Right!" then turn right and walk 10 steps before screaming out, "Left!" and doing the whole thing over and over. Every once in a while, when we were in dire need of a rest, we'd huddle together and marvel at the view and at how far we had come. Those stops made the climb worth it.
On one of those stops, our youngest slipped and began to slide down the mountain. Roger somehow got in front of her and caught her, holding her shaking body. Not until I reached their stopping point did I find that her shakes were not tears but laughter. She thought it was hysterically funny. Before we knew it, we were glissading down the mountain, the tough climb over and just enjoying the nature-made roller coaster.
Sometimes church life feels a little like our climb. Continual hard work. Every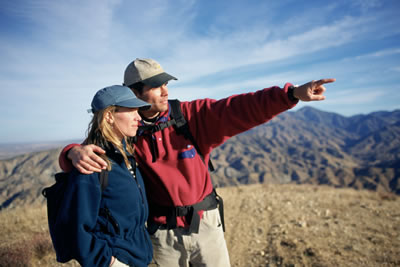 thing seems like an uphill battle with no breaks. Sometimes we need to stop, catch our breath, see how far we've come, and have a little fun. Summer is right around the corner. Does your church need to go glissading?