if Sunday School goes away...

There was a time in America when more people came to Sunday School than attended worship service. In fact, the famous Akron building design for sanctuaries (fan shaped) was originally put together with Sunday School class rooms built around the edge of the worship center, with doors emptying out so that people would literally walk into the place of worship, hoping to keep them there.
But things have shifted. All across the country, Sunday Schools are closing down--even in big churches. In spite of all the efforts to breathe life into that format (from "bring a friend Sunday" to reward programs), the numbers in m
any churches continue to dwindle. There isn't just a single reason for it: soccer games on Sunday mornings, low interest in Bible study, parents with no church background, families having great mobility to travel and only having the weekend to do it all, and an increasing desire on the part of many to carve out free time on Sundays for family time are all contributing factors.
But this doesn't change the need for biblical training. So, do we wring our hands and spend our time bemoaning the decline and look for people to blame? We could, but It won't do much good. Instead, maybe we need to re-think how we train followers of Jesus.
We are seeing churches that are creating new forms, even on a Sunday morning, that engage kids and adults more and create a compelling environment without watering down the Gospel. Some churches are setting another time in the week for serious Bible study for adults and high school students
(who don't identify with Sunday School). Other churches are creating a family approach that engages parents more and prepares them to do at-home training of their kids. We've seen some churches re-vamp youth group gatherings to become not only easy entry, but higher content events. We have experimented ourselves with raising the bar on expected learning for kids and have enjoyed the reversal of the trend toward biblical illiteracy. The common theme is that churches are not trying to preserve an institution, they are trying to get the job done in whatever form that will work.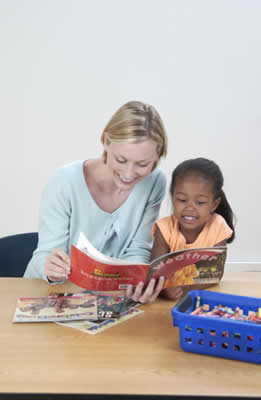 Sunday School as it once was called, may slide over or diminish (it is only a couple of hundred years old), but it doesn't mean that the Church can relax in its creative effort to train up followers of Jesus. The form may need to change, but the necessity of training has not diminished. Let's be proactive, creative and open to options and see where God leads us. It's too important to ignore. Lives are at stake!