THIS SECTION:

NAHA Tele-Conference

Directors Corner

Welcome New Directors

Call for Regional Directors

Aromatherapy Safety

Call for 2010 Articles

E-News Sponsors
NAHA Tele-Conferences

FREE for NAHA Members!
Topic: The Soul-Level Roots of Female Hormonal Disharmony; Comparing Essential Oils of Clary Sage and Vetivert

When: January 14, 2010

Thursday 8:30pm EST *Special 2 hour Presentation
Fee: Free for NAHA Members

$75.00 for non-members
Presenter: Dr. Bruce Berkowsky N.M.D., M.H., H.M.C.
Dr. Berkowsky will speak about:
The Soul-Level Roots of Female Hormonal Disharmony; Comparing Essential Oils of Clary Sage and Vetivert
Female Hormonal Dysregulation:
In my 2 hour tele-seminar presentation, I will interweave the symptoms of female hormonal dysregulation used in aromatherapy as indications for consideration of Clary sage essential oil or Vetivert essential oil with various soul level synchronicities associated with each of these two oils. In concert, this integration facilitates in-depth elaboration of the very different psycho-spiritual themes specific to these two oils, and a clear picture of each oil's unique inner soul nature.
Normally, hormones help regulate various processes in the body. On the other hand, when hormone action is deficient or otherwise imbalanced, it contributes to a state of dysregulation. Both Clary sage and Vetivert are indicated for female hormonal dysregulation. How then do we determine which of the two is most relevant regarding a specific woman?
Precisely Targeted Individualized Therapy:
Spiritual PhytoEssencing's highly detailed elaboration of the unique, inner soul nature of each essential oil provides the crucial differentiating insight required for precise individualization of the therapeutic use of these oils on a person-by-person basis. Accordingly, one strives to use those essential oils whose inner soul nature has the greatest degree of congruence with the true Self of the person with whom they will be used.
A general principle of clinical practice is: The success of a given therapy is directly proportional to the degree that the therapy is individualized. While general measures are hit or miss, individualized therapy is precisely targeted. Ideally, one should select essential oils that "fit the case" on both physical and psycho-spiritual levels. When this is done, the impression that the oil makes upon the organism is far deeper and longer-lasting.
Bruce Berkowsky, N.M.D., M.H., H.M.C.--registered naturopath, master herbalist, classical homeopath, nationally certified in massage and therapeutic bodywork, member of The American Naturopathic Medical Association, The Registry of Naturopaths (UK) and the British Naturopathic Assoc.
Dr. Berkowsky is the founder/teacher of both Spiritual PhytoEssencing (SPE) and the Natural Health Science System (NHSS). He writes two internationally acclaimed e-journals: The Journal Of Spiritual PhytoEssencing and Nature's Therapies Journal.
E-mail DrBruceB@cnw.com to sign up for Dr. Berkowsky's free, on-line journals or to learn more about his books, classes, tele-seminars, workshop recordings, Spiritual PhytoEssencing Distance Learning Diploma and Master's Courses, and more, visit: www.NaturalHealthScience.com
Tele-conference attendees will receive the following discount opportunities listed below:

Special discounted rate of $55.00 to attend Dr. Berkowsky's 3 day tele-seminar series. Visit his website for more details.
www.naturalhealthscience.com
Essential Oils And The Cancer Miasm
(book):
Regular price: $16.50; Special price: $12.00
Rose Oil Chapter (13 pages) and 2-Hour Class Recording : Regular price: $25.00; Special Price: $17.50
Essential Oils, Cancer, Inner Conflict and Essential Oils Teleseminar Recording: Regular price: $15.00; Special Price: $10.00
Psyche Defense and Aura Cleanse (flower essence/gemstone elixir blends; 30 ml. ea.) + Female Harmony Essential Oil Blend (5 ml.): Regular price: $95.00; Special Price: $65.00
To Register for the Tele-conference
Please read these instructions to avoid delay in registration.
1. Completely fill out entire form

(incomplete forms will be returned)

Don't forget to include:

Your Phone Number you will use to access the Tele-Conf. area

Current Tele-Conf. date/title (use comment box area)
2. Use the comment box to include the current tele-conference date and topic you want to attend. Registration is for the current tele-conference scheduled, please do not include other presentation dates on the feedback form.



3. Once your NAHA Membership is verified you will receive by email tele-conference call-in number and access instructions from ashitherapy@skybest.com
If you are not a current member of NAHA and want to register for this tele-conference presentation please include your credit card number, expiration date and card id number.
Check your email spam filter to allow emails from NAHA Constant Group email and
ashitherapy@skybest.com
to be received.
Please allow time for your registration form to be processed.
Incomplete forms will not be accepted. Please fill in all information on the form in order to register for the tele-conference.
Your NAHA Membership must be current in order to register.

In order for attendance credit to apply you must arrive on time and stay until the end of the presentation. An attendance code will be given at the end of the tele-conference for your records. Please do not hang up until you receive the code.
Space is limited so please be sure you will be able to attend before registering.
2010 Tele-conference schedule:
February 11: Kris Wrede;
How to Make an Aromatic Love Potion
March 11: Sara Holmes BS, RA LMT;

First Do No Harm; Safe Alternatives to Neat Application of Essential Oils in Massage and Spa Treatments
April 8: Dr. Vivian Lunny MD, RA, MDMA, FIFA;
Hormonal Balancing with Essential Oils
May 13: Mindy Green MS, RA, RH (AHG);
Aromatic Medicine in a Clinical Setting
June 10: Candace Newman MAT, LMT;
Touch With Oils® Hand Massage: Process and Benefits
July 8: Dr. Joie Power Ph.D.;
Aromatic Pathways through the Brain - How Smells Affect the Mind and Body
August 12: David Crow L.Ac.
Essential Oils as Botanical Pranic Intelligence
September 16: Dorene Peterson Dip. NT, Dip. Acu, RH (AHG);
The Aromatherapy Registration Council and Becoming a Registered Aromatherapist
October 14: Cathy Gins;
Making and Marketing Aromatic Jewelry
November 11: Kayla Fiorvanti;
Create Simple and Effective Bases for your Aromatic Blends
Ann Harman: TBA
Jim Llewellyn; TBA
and many more exciting presenters/topics to be announced soon.
Tele-conference date, time, presenter and fees are scheduled to change without notice. Tele-conference may also be rescheduled due to technical difficulties.
Are you interested in presenting a
tele- conference?
1. Be sure to include your complete contact information. PLEASE-Don't forget to include your email address.
2. Use the suggestion box at the end of the form to include the tele-conference topic, along with a brief description of the 1 hour long presentation.
All submissions will be reviewed by the NAHA Board. If your tele-conference is approved you will be notified by email.
The tele-conference will also be highlighted in
NAHA E-newsletters.
An additional weblink will be placed to your website on the NAHA website and in E-newsletters.
And as an added way to show our appreciation for you sharing your time and energy you will also have the opportunity to post a special complimentary advertisement via your business logo with direct weblink.
For NAHA Members we hope to also make the recordings of the classes available via a direct link that you can click-and-listen and save to your computer or a disc. Recordings may also be available on the NAHA website's bookstore in the future.
More details to be posted as this projects develops.
NAHA Director's Corner
NAHA Director (NJ) Cherisse Gigli
Cherisse Gigli RN BSN HNB-BC RA CCAP received her initial nursing training with an Associates Degree in Nursing from Passaic County Community College, Patterson, NJ in 1997. She then completed five months later, an Associate in the Arts with a Psychology Major, graduating from PCCC in 1998 with two degrees.
During the course of her nursing education, Cherisse became very interested in the use of herbs and essential oils to be used to reduce stress, focusing on herself and fellow nursing classmates to help endure the late night clinical and studying. "Heal the Healer", was her main concentration on various nursing assignments. White continuing her nursing career, attaining a BSN at Rutgers, The State University in NJ in 2000, she worked as a Pediatric Crisis Behavioral Health Nurse at various hospitals incorporating Complementary Medicine and Progressive Relaxation in the milieu of her therapeutic groups.
In 2002, Cherisse completed Jane Buckle's course for Certified Clinical Aromatherapy Practitioner for Health Care Professionals. Dr. Buckle's course introduced Cherisse to the existing but still much-needed evidence based aromatherapy research needed, in order for Aromatherapy to be a true health profession in the United States.
While completing the CCAP course in Harrisburg, PA, Cherisse joined the National Association for Holistic Aromatherapy. NAHA provided Cherisse an open door to the aromatic-networking world full of passion for the integrity of true aromatherapy.
Cherisse became a Registered Aromatherapist in 2002. Cherisse works as a Registered Nurse in the Operating Room at the Barnert Hospital in Paterson, NJ. She also encourages the safe use of essential oils in health care through presentational lectures. In 2002 Cherisse became NAHA Director for the New Jersey area out of her desire to encourage the growth of the aromatic profession in the East Coast. 2003-2005 Cherisse served as the NAHA Director Coordinator and believes that her volunteer efforts for NAHA are part of enhancing True Aromatherapy as a profession in Complementary Medicine for future health care in the United States.
Contact Cherisse at: healingmoon@msn.com
Phone: (973) 790-1364
Please Welcome New NAHA Regional Director:
Maine: Diane Braybrook MA
More updates to be posted to website shortly on New NAHA Regional Directors.
Interested in becoming a NAHA Regional Director for your area?
Please visit these weblinks to read more about NAHA Director Requirements and Availability
Please check with us to see if your area is available.

We are currently in the process
of updating the NAHA Director webpages.
NAHA E-newsletter sponsored in part by:

NEW Directions Aromatics
Aromatherapy and Essential Oil Safety Awareness
NAHA BLOG Updates and Blog Survey Question
Visit the
NAHA Blog
to participate in Survey questions posted at bottom of blog page.
Call for 2010 Articles
Do you have a professional quality article that we can consider for publication in the NAHA 2010
E-Journals Or Special Edition
E-Journals?

We are particularly interested in receiving proposals for articles on the following:
2010 E-Journal Theme Concepts

Natural Cleaning with Essential Oils

Carrier oils and Infused oils

Aromatherapy for
First-Aid of Body-Mind-Spirit

Aromatherapy Profession; Essential Oils in Application Volume II
Exploring Subtle Aromatherapy Techniques
Sacred Scents
Special Edition E-Journal Topics:

Aromatherapy Education

We want to hear from Aromatherapy Teachers and Educators

Share your teaching style and tips

History of Aromatherapy-what is the foundation that you teach your students

Essential Oils and Chemistry-an added level of education

Aromatherapy Around the World-how is aromatherapy being taught in other countries
The Business of Aromatherapy
-marketing tips and aromatic advice to promote your products, services and educational offerings
Aromatherapy for Birthing, Infant
Essential Oil Safety and Awareness during and after Pregnancy
How is Aromatherapy helpful for children and teens
Children and health issues and how aromatherapy can be beneficial
Natural Skin Care-Facial, Body, Spa
As always, well researched, anecdotal articles on specific essential oils are appreciated as are current event news-making items.
Want to submit an article for the NAHA Aromatherapy Journal or E-Newsletters?

Please email us to request a copy of the NAHA Writer's Guidelines and Submissions Requirements Outline

NAHA Aromatherapy E-Journal Topics/Themes are scheduled to change based on content received. We are open to ideas and suggestions for future e-journal publications.

Article submissions sent to NAHA are not guaranteed to be published. Articles must be sent in WORD Doc. New Roman Times Font size 12pt, Essential Oil Common Name and Latin binomial(s) in italic. We request that you put your documents through computer spell-check for a pre-edit.

Do not include endangered botanical species in the article content (unless the article subject pertains to endangered or threatened species). To learn more about the endangered botanicals please visit

www.cropwatch.org

All information is subject to The NAHA Board of Directors approval. All articles and data are subject to editing by the editorial board.

Authors are not promised that their submission will be included in any specific journal.

If your article is accepted you will be asked to submit a brief bio and your contact information in WORD DOC.

and a JPEG (High Resolution 300dpi) Headshot image.




NAHA E-newsletter Layout:

E-Newsletter Editorial Team:

Shellie Enteen

Kelly Holland Azzaro

Disclaimer:


The information on the NAHA Website or contained in NAHA Email Communications are not intended to diagnose or take the place of professional healthcare. Please consult your health care practitioner if you are pregnant or have been diagnosed with any serious healthcare problems.

Keep all aromatherapy products out of reach of children and pets.

Before using essential oils and aromatherapy products please consult with a professional aromatherapist.

NAHA website is a resourceful area for information on Aromatherapy Safety, Applications and Uses. www.naha.org

All Questions pertaining to essential oils and aromatherapy must be submitted via the online Feedback form which is on the Contact NAHA page and Membership Resources page.

All incomplete forms will be returned to sender.

NAHA can not diagnose or prescribe essential oils, please note that any information shared is for educational purposes only.
NAHA E-News Issue: 2010.1 January
Dear NAHA Member and Aromatherapy Supporter,
Welcome to NAHA's E-News.
You are receiving this email as a current Member of NAHA or if you signed up to receive NAHA Enewsletters. If your contact information has changed please let us know so we can update enewsletter database.
January Highlights
*Membership Appreciation
*Approved Schools Renewed and New Listings
*Membership Discount Program
*E-Scents-green tips for aromatherapy awareness
*Calendar of Events
*Director's Corner
*Tele-Conference Schedule Update
*NAHA Aromatherapy E-Journal Updates
*Call for 2010 Journal Articles
NAHA New Location update:
New address and phone numbers
NAHA
PO BOX 1868
Banner Elk, NC 28604
(828) 898-6161 office (EST)
(828) 898-1965 fax
Happy New Year Everyone!

NAHA Aromatherapy E-Journal 2009 issues have been e-mailed to the current NAHA Members.
We are seeking articles for the 2010 Aromatherapy E-Journals.
Please email to request a copy of the NAHA Writer's Guidelines and Submission Requirements.
We received a request from a member asking for an article or segment on the pronunciation of essential oil names such as Bergamot and Ylang Ylang. We hear both of these commonly used essential oils pronounced in a variety of ways. A teacher (who may have guessed at the
pronunciation
or been
following
the
lea
d of another
teacher
) may be the source for a certain manner of sounding these names out,
while
sometimes it is our own guess that we pass along because it has not had a correct pronunciation
listed in the book or resource we consulted. And if there is a correct pronunciation
, what is it? If you wish to share
your
input on this topic please submit your request via the
NAHA Online Feedback Form
.
The NAHA Constant Contact database is up to date with all current members' email addresses. Please be sure to check your email spam filter to approve the NAHA group email address. If you forward this email please choose the 'Forward to a Friend' icon at the bottom of the e-newsletter.
NAHA Online Membership Directory
This directory contains listings of NAHA Professional and Business Members. Many expired members are listed in the database but we will be purging the database so that it will include current members only. Please be sure to renew your membership to avoid removal from the directory.
For those that qualify, the NAHA Friend of Aromatherapy/Student Level Membership can be upgraded their membership to Professional or Business Level Membership (which includes a listing in the NAHA Online Directory).
From here we will build a strong foundation for communication and support for the Membership as we begin promoting the NAHA Membership Online Directory via NAHA e-announcements, e-newsletters and e-journals.
NAHA Regional Directors Area:
This webpage is in the reconstruction process of being updated to list the current and new NAHA Regional Directors. We invite you to visit this webpage to see if your area is in need of directorship and if so, please click on this link to learn more about
NAHA Director Requirements.
RENEW OR JOIN Online:
If your personal or school membership has expired you can renew online via the NAHA secure store option and/or complete the
NAHA Approved School Renewal
Online renewal for advertisers is coming soon. Please use the NAHA ADV. Media Form to place or renew an advertisement. You can mail or fax the forms to the NAHA office.
NAHA Approved School webpages: School listings are currently being updated to include the following benefits: An individual webpage with click-on link to the School's Description, School Logo and image of School (or classroom). We are accomplishing this by way of school renewals. When you renew your school membership you are welcome to submit your School description in Word doc. and your School logo/pic in JPEG (High Resolution 300dpi). All other Informational webpages pertaining to Approved Schools will be redone to include updates and changes, including the Economy Roll-back Special for 2010 on School Renewal fees to $250.00 (A $100.00 savings).
We ask the Aromatherapy Schools to please share the NAHA Call for 2010 Articles Announcement with your fellow instructors and graduates.
NAHA will be calling upon the NAHA Approved Schools via email communications to assist with inquiries requesting information about Aromatherapy education, availability of schools and program levels, specialties such as training for licensed professionals and what is required of the student to incorporate essential oils into a professional setting such as a hospital, hospice center, holistic centers, massage or spa facility, as well as for the beginner who wants to learn more about the safe use of aromatherapy for a natural product business or personal care.
We hope to create a stronger bond in the aromatherapy educational community to encourage a support network for NAHA and one another. We are here to support the NAHA Members, Schools and Practitioners in helping you grow your Aromatherapy School, Business and Profession.
The NAHA website over-haul is progressing one step at a time. First we had a lot of basic contact information to update during the relocation while at the same time keeping up with membership, school and online aroma yellow pages renewals. We now begin the in depth process of going through each individual webpage to asses changes, updates and new options.
As we follow the advice in the 'Clearing the Clutter' article below, we hope to make major improvements to the NAHA website. Please let us know if you have any ideas or suggestions for the NAHA website. Please use the
NAHA Online Feedback Form
to submit your creative ideas and positive suggestions.
NAHA Tele-conference dates have now been posted to the ByRegion Network Calendar of Events. This network circulates the event information in e-newsletters throughout the US.
We'll continue to keep you posted!
Aromatic Blessings,
Kelly & Marco
Our New NAHA Board:
NAHA President, Kelly Holland Azzaro RA CCAP LMT
NAHA Vice President, Shellie Enteen BA RA LMT
NAHA Secretary, Gina Rafkind



NAHA Membership Appreciation-Tele-conference Registration updates
Thank you to the members that have registered for the NAHA Tele-conference for
January 14, 2010. There is still time to register for this upcoming event. You will receive call-in instructions directly from me via
ashitherapy@skybest.com
*Please be sure to completely fill in your online registration form information and don't forget to include your
email address.
*Include the
contact phone number
you will be using to call into the tele-conference center for attendance records.
Click on the direct link to find out more on aromatherapy schools and educational programs available in the USA, Canada and Internationally around the world. Many schools also offer distance learning, home-study programs and online courses.
THANK YOU to the following Aromatherapy Schools for joining/renewing as a NAHA Approved School.
American College of Healthcare Sciences
Aromahead Institute School for Essential Oil Studies


H.A.S.A.P. Aromatherapy Center

Natural Planter Company Ltd.



RJ Buckle and Associates LLC

Aromatherapy Educators and Schools are a wonderful source for building a strong foundation and awareness in true aromatherapy. Please support the NAHA Approved Schools & Educators.
Many Thanks to the following NAHA Members who renewed their Memberships:
Dr. Ibraham Ahmed ND RN-Professional Member

Marilyn Addison-Professional Member

Mary Axelrod-Friend Member

Dorothy Bird-Friend Member

Susanna Bozinovski-Friend Member

Dr. Jane Buckle RN Ph.D.-Professional Member

Anne Marie Buhler-Friend Member

Jean Brinker-Professional Member

Pam Conrad RN-Professional Member/Director (IN)
Valerie Cooksley RN-Professional Member

Patricia Dale-Friend Member
Annette Davis C.N.-Professional Member/Director (ID)

Dennis & Kayla Fioravanti/Essential Wholesale-Business

Cherisse Gigli RN-Professional Member/Director (NJ)

Alan & Penny Keay/Birch Hill Happenings Aromatherapy-Business

Hsin-Fang Lin-International Professional Member

Ching-Fen Liu-International Professional Member

Victoria Liu-International Professional Member
Carol Palladino-Friend Member

Dorene Petersen-Professional Member

Barbara Piazza-Professional Member

Jennifer Shin, Ching-Wen-International Professional Member
Betty Surette-Professional Member

Susan Stype/Arlys Naturals-Business Member/Director (FL)
Yu-Kang Wang-International Professional Member
Lesley Wooler RA-Professional Member/Director (RI)
Please Welcome New NAHA Members:
Lisa Browder-Professional Member

Yu-Wen Chang-International Professional Member

Suzan Colon-Friend Member
Amy DeLong-Friend Member
Qu Qian Cindy Ru-International Professional Member
Rhonda Sherry-Friend Member
Hawten Slaton-Friend Member
Yan Zhang-International Professional Member
Visit the NAHA Blog
to read past NAHA E-newsletter mini-articles, share comments and participate in the new blog survey question (posted at bottom blog page). We invite NAHA Members to submit their blog web-link for reciprocal link with NAHA Blog. Use the
NAHA Online Feedback Form
to submit your request for a Blog Link. All Forms must be completly filled out please include your Blog web-address in the feedback/comments section of the form. (If your blog is approved for posting to the NAHA Blog area you will be notified via email. Some restrictions apply).
NEW! NAHA Mini-Marketing Tips: Contributed by Kayla Fioravanti, RA
We are pleased to announce a new e-news section that packs a powerhouse of marketing tips into a mini-segment shared by Kayla Fioravanti RA
Stop Waiting:
The phrase, "I'm waiting for the economy to improve" was over used in 2009. Take control of your own economy and stop waiting. Make progressive steps forward despite the economy. If you are standing still waiting then your company is slipping backwards faster than you can afford. Delete the phrase 'waiting for the economy to change' from you vocabulary, accept the economy of today and move forward. My company, Essential Wholesale, has made the INC 5000 Fastest Growing companies in America for the past three years in a row despite the economy. We haven't spend a single day sitting still waiting. We have spent every day working towards our vision. We have zigged and zagged our business model in reaction to the changes in economy and society but we have never sat still and waited.
Visit the
NAHA Blog
a place where you can share your comments about the NAHA E-News Articles and Kayla's Marketing Tips.
NAHA E-Newsletter Sponsored in part by:

Professionals, Schools and Businesses that offer a discount to NAHA Members. Please mention that you are a active member of NAHA when placing an order in order to receive a discount.
Do you want to offer a discount to NAHA Members?
If so, please fill out the
Online Feedback Form
and be sure to include your complete contact information. Use the comment box to list the discount amount and for what items; classes, products, services.
Birch Hill Happenings Aromatherapy, LLC
We have 100% Pure Essential oils for use in Therapeutic Aromatherapy. Also a large selection of aromatherapy supplies including carrier oils and unscented personal care base products, many styles of diffusers, charts and decoders, bottles and more. Your One Stop Aromatherapy shop! Questions answered and Consultations by e-mail. Easy ordering and shipping. Fast friendly service.
URL:
www.birchhillhappenings.com
Email:
bhhinfo@birchhillhappenings.com
NAHA Member Discount: 10% discount on everything in stock (except for gallon sizes)
Contact Birch Hill Happenings Aromatherapy
prior to ordering to get your Exclusive Personal Coupon Code as a current NAHA Member.
Essential News-Going Green
E-tips for Aromatherapy Awareness
Contributed by Dorene Petersen Dip. NT, Dip. Acu, RH (AHG)
Clearing Clutter for Holistic Health
We know that health and wellness are the result of several elements: a good diet, plenty of clean water, regular exercise, and fresh air. Herbs, essential oils, and other dietary supplements help us deal with life's challenges. There are, however, many less-than-obvious influences in our everyday environments that can negatively affect our health, too. Clutter, for example. Collecting stuff, the intent to clear out stuff, and the seemingly unavoidable procrastination to "get the job done" can all be a real drain on your energy.
Here are some ideas to help you de-clutter and improve your health in 2010
1. Share what you no longer need:
This is the perfect time of year to clear out everything from those two most-used rooms in the house: the kitchen and bathroom. Over the course of the year, perhaps you have changed your mind about what you want to put in your body (and on it)? If you're reading this, you probably know that parabens are best avoided in our skin care products, but do you have some lurking in your bathroom[1]? If you have unopened paraben-free products that you do not need, you may want to donate them to charity; many women's shelters welcome unopened self-care products. Otherwise, dispose of paraben-containing products by composting them, rather than washing them down the drain, as it seems there are some bacteria that can break down parabens into less harmful products; then recycle the containers. (Remember, if you use natural skin care products, their storage life is often shorter than products preserved with synthetics, so go through your stash and dispose of anything that is past its use by date.)
Now to the kitchen: Clear out any food items that are past their expiration date. Compost the contents and recycle the containers. Any products that you are not likely to eat, but are not expired, can be donated to charity; your local food bank is crying out for donations at this time of year.
Aromatherapy Tip: Peppermint (Mentha piperita) essential oil has been shown to repel mice, so put cotton balls soaked in peppermint oil in areas where you suspect a mouse problem. (Avoid placing the cotton balls in areas that are accessible to children and pets).
2. Try the 1-2-3 Box Approach:
Set up three large-sized boxes. Label one box as Throw Out (items that are worn out or broken), one as Give Away (items that you will donate, sell, or recycle), and one as Keep. Then, go room-by-room and be systematic; work your way completely through one room before you begin the next. Once you have completed a room, seal the Throw Out and Give Away boxes, and place them by your front door.
Aromatherapy Tip: Check your oils. While some oils like Vetiver (Vetiveria zizanoides) will last for years if stored correctly, others (like the citrus oils) will begin to oxidize after a few months. (It is best to store your citrus essential oils in the fridge.) If you've taken the time to train your olfactory memory, you may be able to discern when your oils are past their best. No need to throw them out: Use them to clean the house! (But avoid skin contact as oxidized citrus essential oils can cause irritation.) And don't use them to wash the dog: Fido's skin is sensitive too!
3. Set goals, not resolutions:
For many people, making New Year's resolutions seems like "the right thing to do." Often our resolutions are good ideas, but really big and overwhelming ideas, too. So this year, try setting goals instead. Goals have measurable results and they require a plan. For example, you could make the resolution to Get In Shape This Year...OR, you can set the goal to improve your health this year by drinking 8 glasses of water a day, eating 5 fruits and vegetables a day, and completing one hour of relaxation-promoting activities every Monday, Wednesday, and Friday. When goals are realistic and clear, they are more easily accomplished, which feels great! Remember, you can always set additional, more challenging goals if and when you want to.
Aromatherapy Tip: Aromatherapy baths are an effective relaxation activity, and also a great reward for accomplishing a goal. To create a soothing aromatherapeutic bath, try a blend of Geranium (Pelargonium graveolens), Lavender (Lavandula angustifolia), and Rose (Rosa damascena).
Dorene Petersen is the President and Founder of the American College of Healthcare Sciences.
She holds a BA in Archaeology and Anthropology from Otago University, New Zealand, a Diploma in Natural Therapeutics from the South Pacific College of Natural Therapies in Auckland, New Zealand, where she studied and specialized in aromatherapy, and is a certified acupuncturist with specialized training in Chinese herbal medicine and moxibustion. Dorene serves as Chair of the Aromatherapy Registration Council and is a member of the Research and Educational Standards Subcommittee of the Distance Education Training Council. Author of numerous articles about aromatherapy and essential oils, Dorene is a frequent lecturer on botanicals, medicinal plants, and essential oils, and has presented at wellness conferences worldwide, as well as lecturing at the National College of Natural Medicine and the Aesthetics Institute, both in Portland, Oregon, and the Birthingway School of Midwifery in Oregon. Most recently, Dorene was awarded the 2009 IHA Professional Award Criteria by the International Herb Association for outstanding contributions to the herb industry in the areas of education, research, and authorship, among others. Find out more about Dorene at www.achs.edu
__________________________________________________________________________________
[1] In vivo and in vitro studies have confirmed the ability of parabens to pentrate human skin intact and to be absorbed. The health risks from aggregate use of body care products containing parabens have been shown to include increased incidence of female breast cancer, interference with male reproductive functions, and increased development of malignant melanoma. Therefore, where possible, it is recommended to eliminate use of paraben-containing products. Darbre PD & Harvey PW. Paraben esters: review of recent studies of endocrine toxicity, absorption, esterase and human exposure, and discussion of potential human health risks. J Appl Toxical. 2008 Jul;28(5):561-78.
If you have enjoyed reading Dorene's and past e-news tips, please let us know. We'd love to hear your thoughts and share your feedback with the volunteer contributors and members.

Want to contribute to the NAHA Essential E-News column?

We'd love for you to share your helpful aromatherapy recipes and green-awareness tips. We are also looking for information on the following: Marketing your aromatherapy business tips, diffusion blends, what do you do to be green etc,
Please email us to request a copy of the NAHA Writer's Guidelines and Submissions Requirements Outline. If your e-news article is accepted for publication in a future NAHA e-newsletter you will be notified via email.
NAHA Calendar of Events
Click on the above link to view more classes, lectures, workshops and educational programs
January/February 2010
January 7 through February 25, 2010


Event Title: Clinical Aromatherapy Level 1
Educator: Shanti Dechen
Facility: Aroma Apothecary Healing Arts Academy
Address: 8100 Ganttcrest Drive, Austin, TX, US
Contact Name: Aroma Apothecary
Phone: 1-888-276-6278
Email: info@learnaroma.com | www.learnaroma.com


January 8 through January 10, 2010
Event Title: Component Blending
Educator: Andrea Butje
Facility: Aromahead Institute, Sarasota Florida
Contact: Andrea Butje Phone: 941-323-3483
Email: andrea@aromahead.com| www.aromahead.com
January 11 through March 26, 2010


Event Title: "C.C.M.A.Certified Clinical Master Aromatherapist" Program
Educator: Marlene M. Mitchell
Facility: International Certified Aromatherapy Institute
Address: Ottawa, Ontario, Canada
Phone: 613-448-2965
Email: info@aromatherapyinstitute.com | www.aromatherapyinstitute.com

January 14, 2010
Event Title: NAHA Tele-conference;The Soul-Level Roots of Female Hormonal Disharmony:
Educator: Dr. Bruce Berkowsky N.M.D., M.H., H.M.C
Facility: NAHA Tele-Conference Center (Via your phone)

January 16, 2010


Event Title: Indian Head Massage
Educator: Beverley Hawkins
Facility: West Coast Institute of Aromatherapy
Address: 120 5421 10 Ave, Delta, BC, Canada
Contact Name: Beverley Hawkins
Phone: 604-943-7476
Email:
wcia@telus.net
| www.westcoastaromatherapy.com



January 19 through March 23, 2010
Event Title: Animal Aromatherapy 101; The Tao of Horse; Animal Meridian Theory and Aromatherapy Application (sm)
Educator: Kelly Holland Azzaro RA CCAP LMT
Facility: Online via your computer
Address: Online 10 week course Pre-requisite Animal Aroma100
Contact Name: Kelly Holland Azzaro
Email: ashitherapy@skybest.com | www.horsecourses.net



January 20 through March 21, 2010
Event Title: Aromatherapy Certification Program
Educator: Andrea Butje
Facility: Aromahead Institute, Sarasota Florida
Contact: Andrea Butje Phone: 941-323-3483
Email: andrea@aromahead.com
| www.aromahead.com
February 3 through March 7, 2010


Event Title: 10 day Advanced Graduate Program
Educator: Andrea Butje
Facility: Aromahead Institute, Sarasota Florida
Contact: Andrea Butje Phone: 941-323-3483
Email: andrea@aromahead.com | www.aromahead.com
February 6, 2010
Event Title: Introduction to Jin Shin Jyutsu (CE Available)
Educator: Shellie Enteen BA RA LMT (NCBTMB # 158498-00)
Facility: Carolina Continuing Massage Education
Contact Name: Shellie Enteen Phone: 864-877-8594
Email: shellie@ccmeseminars.com | www.ccmeseminars.com
February 17 through May 12, 2010
Event Title: ESSENTIAL OILS And SOUL 3-CLASS TELESEMINAR SERIES
Educator: Bruce Berkowsky, N.M.D., M.H., H.M.C
Facility: Via Tele-seminar
Contact Name: Dr. Bruce Berkowsky
Email: DrBruceB@cnw.com | www.naturalhealthsciences.com

February 21, 2010
Event Title: Introduction to Aromatherapy (CE Available)
Educator: Shellie Enteen BA RA LMT (NCBTMB # 158498-00)
Facility: Carolina Continuing Massage Education
Contact Name: Shellie Enteen Phone: 864-877-8594
Email:
shellie@ccmeseminars.com | www.ccmeseminars.com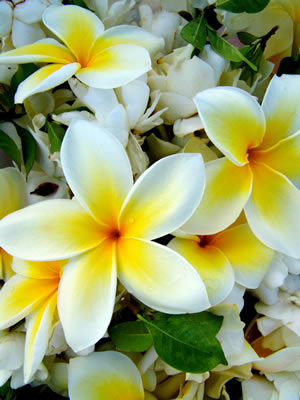 Have an Aromatherapy Class, Lecture, Workshop or Event?
We want to create a 'natural-networking' amongst NAHA Members. The more we support one another by building an 'aromatic-family' the more success and prosperity for everyone.
When submitting a COE listing:
Please be sure to include the complete date of the event re: November 1, 2009
Include the instructor's full name. Do not include the time of the event, just the date/s.
FREE Service
for NAHA Members and only $10.00 per listing for non-members.
Calendar of Events will also be included in NAHA e-newsletters
at no charge for NAHA Members.
If you are not a member and would like to have your COE listed in NAHA
Please make a note 'COE E-newsletter' when submitting your payment information.
Disclaimer: NAHA does not officially endorse any Calendar of Event listing for Conferences, Workshops, Classes, Lectures or Online programs. It is up to the participant to research each program prior to registration.
NAHA does not take responsibility for any losses, financial or otherwise that may be incurred from event changes, cancellations or misprints. NAHA recommends that you contact each program educator in advance to confirm
that all event information listed is accurate and to get clarity about cancellation and refund policies.
Journal Discount Packet SPECIAL SALE
NAHA Journal Discount Packet get them while they last.

Here is your opportunity to purchase past issues of the

NAHA Aromatherapy Journals at a special discounted

package price.

Future Journals will be in E-Journal format available by

membership subscription.

Members: $75.00 Non-Members: $100.00

Mention this e-newsletter and get an additional $10.00 off Journal Packet!

Includes remaining hardcopies of NAHA Aromatherapy Journals.

(does not include sold out issues, sold out journals are now available

on Disk only format at price listed next to each particular issue.)

Click on link to
NAHA Bookstore
to order online.
Visit the NAHA Online Yellow Pages Advertisers

An affordable way to promote your business, products and services. Only $150.00 per year for Members and $250.00 per year for non-members. Includes a direct link to your website.