THIS SECTION:

NAHA Tele-Conference

Directors Corner

Aromatherapy Safety
NAHA Tele-Conferences

FREE for NAHA Members!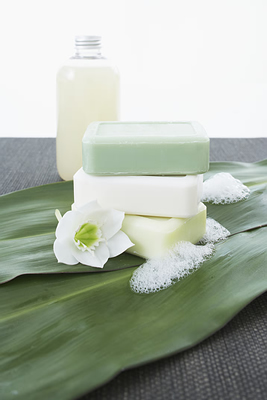 Topic: Create a Toxic Free Environment by Cleaning with Essential Oils

When: October 8, 2009

Thursday 8:30pm EST
Shellie will speak about:

Creating a Toxic Free Environment by Cleaning with Essential Oils

Toxic chemicals found in common household cleaners are known to cause many health issues. Find out how easy and inexpensive it is to switch to the safe, effective cleaning methods using natural products and essential oils. This will create an inviting, healthy environment that keeps your and your family's immune system strong.


In this tele-conference, formulas and methods for different types of cleaning, such as bathrooms, floors, kitchens, laundry, linens will be discussed. Learn the most effective essential oils to use for each area.


Shellie will be offering tele-conference attendees a 10% discount* on a toxic free cleaning blend for laundry, one for general bathroom/kitchen cleaning, one for floors (tile, wood and linoleum where water can be used) and carpet freshener. Product orders will be processed in 2-4 weeks post tele-conference.

(*The discount is offered by paying directly through PayPal or by check and not through the website. Details will be emailed to participants after the conference call.)


Shellie Enteen, BA, LMT, has been involved with the arts of Astrology, Aromatherapy and Holistic Healing for over 20 years. She is a Licensed Massage Therapist, Certified Jin Shin Jyutsu Practitioner and ordained Reverend. Shellie teaches nationally approved continuing education classes in aromatherapy principles and bodywork. She is a practicing astrologer and has published works on Astrology, Aromatherapy and Bach Flower Remedies in various trade publications.


Shellie has her own line of essential oils and blends available at her website www.astralessence.com Shellie is currently NAHA Director Coordinator,

served as Secretary on the NAHA Board of Directors in 2004 and is on the NAHA Editorial Committee for the 'Aromatherapy Journal'.


To learn more about Shellie visit her website at www.astralessence.com email Shellie@astralessence.com




To Register for Tele-conference
1. Completely fill out entire form

(please do not forget to include your email address. Include the contact phone number you will be using to call into the tele-conference center for attendance records.)
2. Use the comment box to include the current tele-conference date and topic you want to attend.

Registration is for the current tele-conference scheduled, please do not include other presentation dates on the feedback form.



3. Once your NAHA Membership is verified you will receive by email tele-conference call-in number and access instructions from ashitherapy@skybest.com

*check your email spam filter to allow emails from NAHA Constant Group email and ashitherapy@skybest.com to be received.
(please allow time for form
Incomplete forms will not be accepted. Please fill in all information on the form in order to register for the tele-conference.
Tele-conferences are open to NAHA Members only. Your NAHA Membership must be current in order to register.
Space is limited so please be sure you will be able to attend before registering.
Aromatherapy Relief for Holiday Stress - Keeping a Strong Immune System
Dr. Bruce Berkowsky: Jan 12:
Spiritual PhytoEssencing (specific topic TBA)

Sara Holmes March 11:
First Do No Harm; Safe Alternatives to Neat Application of Essential Oils in Massage and Spa Treatments
Dr. Vivian Lunny; April 8:
Hormonal Balancing with Essential Oils
Mindy Green; May 13:
Aromatic medicine in a clinical setting
Candace Newman; June 10
Touch With Oils® Hand Massage: Process and Benefits
Dorene Peterson; September 16, 2010
The Aromatherapy Registration Council and Becoming a Registered Aromatherapist
Jim Llewellyn; TBA
and many more exciting presenters/topics to be announced soon.
Tele-conference date, time, presenter and fees are scheduled to change without notice. Tele-conference may also be rescheduled due to technical difficulties.
Are you interested in presenting a
tele- conference?
1. Be sure to include your complete contact information. PLEASE-Don't forget to include your email address.
2. Use the suggestion box at the end of the form to include the tele-conference topic, along with a brief description of the 1 hour long presentation.
All submissions will be reviewed by the NAHA Board. If your tele-conference is approved you will be notified by email.
The tele-conference will also be highlighted in
NAHA E-newsletters.
An additional weblink will be placed to your website on the NAHA website and in E-newsletters.
And as an added way to show our appreciation for you sharing your time and energy you will also have the opportunity to post a special complimentary advertisement via your business logo with direct weblink.
For NAHA Members we hope to also make the recordings of the classes available via a direct link that you can click-and-listen and save to your computer or a disc. Recordings may also be available on the NAHA website's bookstore in the future.
More details to be posted as this projects develops.
NAHA Director's Corner
Later that year she became Internationally Certified through PIA. Shortly after that she started the PIA Masters Series and completed the 'Chemistry of Essential Oils'. Wanting more knowledge, she continued her studies in the lavender fields of Provence with Bob and Rhiannon Harris.
There she received her certification in two levels of Advanced Clinical Aromatherapy.
In 2003 she became the NAHA Director for the downtown area of Chicago. Through the years she
has attended numerous aromatherapy conventions and various workshops. She has also continued her studies of the PIA Master Series and has completed 'Biology of Essential Oils' and 'Aromatherapy Lifestyle'. In 2005 she graduated from The Institute of Integrative Aromatherapy. Later that year she took the ARC exam and passed thereby becoming a registered aromatherapist.

Barbara is very grateful for her journey into aromatherapy. Not only has it helped to give her back her health, but also it has given her the tools to make informed decisions about her own body.
Contact Barbara at:
Ph: (312) 664-037

barb@essentialsurroundings.com
Aromatherapy and Essential Oil Safety Awareness
NAHA BLOG Updates and Blog Survey Question

Visit the

NAHA Blog

to participate in Survey questions posted at bottom of blog page.

NAHA Enewsletter Layout:
Editorial Team:
Shellie Enteen
Kelly Holland Azzaro
Disclaimer:

The information on the NAHA Website or contained in NAHA Email Communications are not intended to diagnose or take the place of professional healthcare. Please consult your health care practitioner if you are pregnant or have been diagnosed with any serious healthcare problems.
Keep all aromatherapy products out of reach of children.
Do not get near eyes. If essential oils get in the eyes, flush

with water and seek proper healthcare advice.
Before using essential oils and aromatherapy products please consult with a professional aromatherapist.
NAHA website is a resourceful area for information on Aromatherapy Safety, Applications and Uses. www.naha.org
All Questions pertaining to essential oils and aromatherapy must be submitted via the online Feedback form which is on the Contact NAHA page and Membership Resources page.
All incomplete forms will be returned to sender.
NAHA can not diagnose or prescribe essential oils, please note that any information shared is for educational purposes only.
NAHA E-News Issue: 2009.5 October
Dear NAHA Member and Aromatherapy Supporter,
Welcome to NAHA's E-News. You are receiving this email as a current Member of NAHA or if you signed up to receive NAHA Enewsletters. If your contact information has changed please let us know so we can update enewsletter database.
October Highlights
*Membership Appreciation
*Approved Schools Renewed and New Listings
*Membership Discount Program
*E-Scents-green tips for aromatherapy awareness
*Calendar of Events
*Aromatherapy in the News
*Director's Corner
*Tele-Conference Schedule Updates: October 8, 2009 Create a Toxic Free Environment by Cleaning with Essential Oils
Presented by: Shellie Enteen BA LMT
NAHA Membership Appreciation for Tele-conference Registration
THANK YOU to the members that have registered for the NAHA Tele-conference for October 8, 2009. There is still time to register for this upcoming event. You will receive call-in instructions directly from me via ashitherapy@skybest.com

*Please be sure to completely fill in your online registration form information and don't forget to include your email address (a few forms came in without contact email addresses, we were able to find current email address for all except one). *Include the contact phone number you will be using to call into the tele-conference center for attendance records.

click on the direct link to find out more on aromatherapy schools and educational programs available in the USA, Canada and Internationally around the world. Many schools also offer distance learning, home-study programs and online courses.

Aromatherapy Educators and Schools are a wonderful source for building a strong foundation and awareness in true aromatherapy. Please support the NAHA Approved Schools & Educators.


Visit the NAHA Blog

to read past NAHA e-newsletter mini-articles, share comments and participate in the new blog survey question (posted at bottom of blog page). We invite NAHA Members to submit their blog web-link for reciprocal link with NAHA Blog.(some restrictions apply, see past NAHA e-news announcement for more details).

NEW! NAHA Mini-MarketingTips: Contibuted by Kayla Fioravanti, RA

We are pleased to announce a new e-news section that packs a powerhouse of marketing tips into a mini-segment shared by Kayla Fioravanti RA
Make a mess and clean it up later
. Don't keep getting ready to get ready in your own business, just get started. If you keep sharpening your pencils and filing your files then all you will have is an organized office. Too many "would-be" entrepreneurs are stuck in the planning phase and need to just jump in. You can't grow and learn without the mistakes and lessons of actually doing the dirty work. Yes, there is a place for planning, but eventually enough is enough. So make a mess and clean it up later when the money starts rolling in.
Gosh, those of you that know me, know my passion for organization. I have found it challenging to get some projects finalized perhaps due to my 'organizing' of it all. After surrendering to the inner voice to move forward and clean the mess later, I have to confess it is working. I've gotten a few projects completed along with several more to finalize, all while making messy piles that eventually get 'organized'. Kelly aka Ms. Organized:)
Why not give Kayla's marketing tip a try...go for it... make a mess...and clean it up later!
If this technique works for you please share your thoughts with Kayla at the NAHA Blog or email her direct at
kbf@essentiallabs.com
Click on the above link to view
The Professionals, Schools and Businesses that offer a discount to NAHA Members. Please mention that you are a active member of NAHA when placing an order in order to receive a discount.

Do you want to offer a discount to NAHA Members?
If so, please fill out the
Online Feedback Form
and be sure to include your complete contact information along with discount amount and for what items; ie; products, services etc
Aroma Hot Stone Technique with Shellie Enteen BA LMT
20% off for NAHA Members!
When: Saturday October 3, 2009
Where: Greenville, South Carolina
Contact: Shellie Enteen BA LMT
Phone: (864) 877-8594
Website: www.ccmeseminars.com
There are 6 nationally approved CE's for massage therapists (NCBTMB #158498-00.)
Aromatherapy Workshop with Joie Power Ph.D.
10% off for NAHA Members!


Introduction to Aromatherapy & Essential Oils in Practice
Co-sponsored by The Aromatherapy School and BotanoLogos School for Herbal Studies
When: Saturday/Sunday October 24 & 25, 2009
Where: Clayton, GA (close to Atlanta, GA and Asheville, NC)
Contact: Joie Power Ph.D.
Essential News-Going Green
E-tips for Aromatherapy Awareness
Contributed by Lesley Wooler RA

Scents and Flavors for the Autumn Season

Autumn is upon us and here in New England it is the fall foliage that draws many people to this area of the country for leaf peeping. It is also the time of year when we start to think of the warming herbs, spices and scents. The last day of this month is when children and adults alike celebrate Halloween. For an alternative to the regular trick-or-treat candy, consider hosting a Halloween party offering a selection of harvest/seasonal delectables.
One of the main courses could be pumpkin or squash soup that includes seasonal apples. All of our orange vegetables and fruits are loaded with beta-carotene and Vitamin A. I always include spices such as ginger and nutmeg for flavoring. You could also include or substitute with clove, cardamom and cinnamon. Being an herbalist as well as an aromatherapist, I alternate between using fresh or dried herbs as well as essential oils. But remember a little bit goes a long way.
To satisfy your sweet tooth try making carrot cake or ginger spice cupcakes, using many of the aforementioned spices - a great alternative to sugary candy. For those who are a little more adventurous with their culinary skills and can't imagine Halloween without chocolate, then consider making your own candy. Susan Belsinger has a delicious recipe using organic chocolate, pistachios and cayenne pepper. You can find this recipe in her book
"Not Just Desserts - Sweet Herbal Recipes".
You can also make a potpourri for scents and looks using whole cinnamon sticks, cloves, nutmegs, cardamom pods and vanilla beans. It shows your guests what the herbs and spices look like and where your essential oils are derived from.
To compliment your harvest feast try diffusing essential oils that coincide with your gastronomic delights. An aromatic diffusion blend to try would be:
4 drops Ginger
(Zingiber officinalis)

2 drops Nutmeg
(Myristica fragrans)

2 drops Cinnamon
(Cinnamomum zeylanicum)

1 drop Cardamom
(Elettaria cardamomum)

2 drops Black Pepper
(Piper nigrum)

3 drops Blood Orange
(Citurs sinensis)

4 drops Patchouli
(Pogostemon cablin)
or Vetitver
(Vetiveria zizanoides)
I included the orange as a top note and it compliments the spice oils so well. For a more earthy scent try using patchouli or vetiver. Of course you can always tweak the amounts to suit your own personal tastes.
If irritation occurs discontinue use. Keep out of reach of children and pets.
Lesley A. Wooler B.Sc., RA, CYT
earned her degree in Horticulture at the University of RI. She is a Registered Aromatherapist through the Aromatherapy Registration Council and a Regional Director for NAHA (National Association for Holistic Aromatherapy). She serves as President on the council for NEHA (North East Herbal Association) and is also member to the following organizations: United Plant Savers, American Herbalists Guild, American Botanical Council, Herb Society of America, American Horticultural Society and the Rhode Island Wild Plant Society.
If you have enjoyed reading Lesley's and past e-news tips, please let us know. We'd love to hear your thoughts and share your feedback with the volunteer contributors and members.
Want to contribute to the NAHA Essential E-News column?

We'd love for you to share your helpful aromatherapy recipes and green-awareness tips. We are also looking for information on the following: Marketing your aromatherapy business tips, diffusion blends, what do you do to be green etc.
Please fill out the Online Feedback Form and submit your writings in a WORD Document to Kelly at
ashitherapy@skybest.com
If your e-news is accepted for publication in a future NAHA e-newsletter you will be notified via email.
October 2009
October 3, 2009 *Special discount for NAHA Members to attend
Event: Aromatic Hot Stone Technique
Educator: Shellie Enteen BA LMT
Facility: Greenville, SC
Contact: Shellie Enteen
Phone: 864-877-8594
October 2 through October 4 2009

Event Title: Holistic Aromatherapy Level 1
Educator: Liz Fulcher, RA
Facility: Mt. Nittany Institute of Natural Health
301 Shiloh Rd, State College, PA
Contact: Amy 814-238-1121
Email:
info@mtnittanyinstitute.com
/
www.lizsgardenaromatherapy.com
October 4 through 9, 2009
Event Title: Green Your Life in 2009: ACHS Wellness Retreat & Conference
Facility: Breitenbush Hot Springs 53000 Breitenbush Rd. Detroit OR 97342
Contact Name: Ruth Feely (800) 487-8839
Email:
achs@achs.edu
|
www.achs.edu
October 8, 2009 (see more details in this enewsletter tele-conference area)
Event Title: NAHA Tele-conference;
Create a Toxic-free Environment by Cleaning with Essential Oils
Educator: Shellie Enteen BA LMT
www.astralessence.com
Facility: Tele-conference via your phone. Registration Free for NAHA Members only
October 9 through October 11, 2009

Event Title: Feast Your Senses International Aromatherapy and Aromatic Medicine Association (Australia)
Educator: IAAMA Annual Conference - various
Facility: Holiday Inn Adelaide Address 65 Hindley Street Adelaide South Australia Australia
Contact Name: Wendy Norman
Email:
iaama.info@bigpond.com
October 12 through October 14, 2009

Event Title: Contemplative Aromatherapy with David Crow
Educator: David Crow, D,Ac.
Facility: Unity of Greenville, Bellvue Road, SC
Contact Name: Shellie Enteen
Phone: 864 877 8594
Email:
shellie@ccmeseminars.com
|
www.ccmeseminars.com
October 13 through October 17, 2009
Event Title: Bach Flowers and Flower Essences for Animals
Educator: Kelly Holland Azzaro RA CCAP LMT
Facility: Online via your computer
Address: Online 6 week course
Contact Name: Kelly Holland Azzaro
Email:
ashitherapy@skybest.com
|
www.horsecourses.net
October 15 through October 19, 2009
Event Title: International Clinical Aromatherapy Conference
Educator: Various Presenters
Facility: Crystal Lake Holiday Inn, Three Oaks Road Adelaide, IL
Contact Name: Lora Cantele
Phone: 877-531-6377
Email:
info@alliance-aromatherapists.org
|
www.alliance-aromatherapists.org
October 16 through October 18, 2009
Event Title: Aroma101 Foundations Intensive
Educator: Jade Shutes
Facility: Denton School of Massage
Address: Arlington WA
Contact Name: Jade Shutes
Phone: 919-894-7230
Email:
info@theida.com
|
www.theida.com
October 23 through October 28, 2009

Event Title: Chi Nei Tsang: Internal Organ Rejuvenation
Educator: Shanti Dechen
Facility: Shanti Dechen & Jampa Mackenzie 321 W Ben White Blvd, suite # 203, Austin, TX
Contact Name: Aroma Apothecary
Phone: 1-888-276-6278
Email:
info@learnaroma.com
|
www.learnaroma.com
October 24 and 25, 2009
Event Title: Aromatic Spa Reflexology
Educator: Jade Shutes
Facility: Denton School of Massage
Address: Arlington WA
Contact Name: Jade Shutes
Phone: 919-894-7230
Email:
info@theida.com
|
www.theida.com
October 24 and 25, 2009 *Special discount for NAHA Members to attend
Event Title: Introduction to Aromatherapy and Essential Oils in Practice
Educator: Joie Power Ph.D.
Facility: The Center on Warwoman
Address: Clayton, GA
Contact: Joie Power Ph.D.
Phone: 828-835-2231
October 31 through November 1, 2009
Event Title: Aromatherapy and Emotions
Educator: Robbi Zeck
Facility: Atlantic Institute of Aromatherapy Tampa Florida
Contact: Sylla Sheppard Hanger Phone: 813-265-2222
Email:
sylla@tampabay.rr.com
www.atlanticinstitute.com
Have an Aromatherapy Class, Lecture, Workshop or Event?
Post it to the
NAHA Calendar of Events webpage
.
FREE
for NAHA Members and only $10.00 per listing for non-members.
Calendar of Events will also be included in NAHA e-newsletters
at no charge for Members.
If you are not a member and would like to have your COE listed in NAHA
Please make a note 'COE E-newsletter' when submitting your payment information.
Disclaimer: NAHA does not officially endorse any Calendar of Event listing for Conferences, Workshops, Classes, Lectures or Online programs. It is up to the participant to research each program prior to registration.
NAHA does not take responsibility for any losses, financial or otherwise that may be incurred from event changes, cancellations or misprints. NAHA recommends that you contact each program educator in advance to confirm
that all event information listed is accurate and to get clarity about cancellation and refund policies.
Journal Discount Packet SPECIAL SALE
NAHA Journal Discount Packet get them while they last.

Here is your opportunity to purchase past issues of the

NAHA Aromatherapy Journals at a special discounted

package price.

Future Journals will be in E-Journal format available by

membership subscription.

Members: $75.00 Non-Members: $100.00

Mention this e-newsletter and get an additional $10.00 off Journal Packet!

Includes remaining hardcopies of NAHA Aromatherapy

Journals.

(does not include sold out issues, sold out journals are now available

on Disk only format at price listed next to each particular issue.)

Visit the NAHA Online Yellow Pages Advertisers

An affordable way to promote your business, products and services. Only $150.00 per year for Members and $250.00 per year for non-members. Includes a direct link to your website.