THIS SECTION:

NAHA Tele-Conference

Directors Corner

Aromatherapy Safety
NAHA Tele-Conferences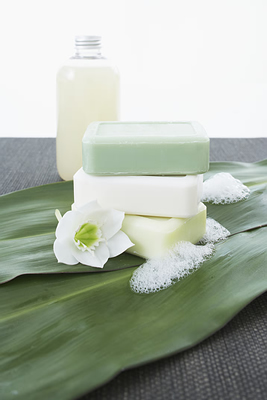 Topic: Create a Toxic-free Environment by Cleaning with Essential Oils

When: October 8, 2009

Thursday 8:30pm EST

Fee: Free for NAHA Members




Presenter:

Shellie will talk about:

Toxic chemicals found in common household cleaners are known to cause many health issues. Find out how easy and inexpensive it is to switch to the safe, effective cleaning methods using natural products and essential oils.

This will create an inviting, healthy environment that keeps your and your family's immune system strong.

In this tele-conference, formulas and methods for different types of cleaning, such as bathrooms, floors, kitchens, laundry, linens will be discussed. Learn the most effective essential oils to use for each area.

Shellie will offering attendees a special discount on aromatherapy cleaning blends
To Register for Tele-conference
1. Completely fill out entire form
2. Use the comment box to include the tele-conference date and topic you want to attend.
3. Once your NAHA Membership is verified you will receive by email tele-conference call-in number and access instructions.
(please allow time for form

to be processed prior to receiving confirmation).
Incomplete forms will not be accepted. Please fill in all information on the form in order to register for the tele-conference.
Tele-conferences are open to NAHA Members only.
Space is limited so please be sure you will be able to attend before registering.
Upcoming 2009-2010 Teleconferences to be scheduled with:
Sylla Sheppard Hanger
Dr. Bruce Berkowksy

Jennifer Hochell- Pressimone

Sara Holmes

Lesley Wooler

and many more exciting presenters/topics to be announced soon.
Tele-conference date, time, presenter and fees are scheduled to change without notice. Tele-conference may also be rescheduled due to technical difficulties.
Are you interested in presenting a
tele- conference?
1. Be sure to include your complete contact information.
2. Use the suggestion box at the end of the form to include the tele-conference topic, along with a brief description of the 1 hour long presentation.
All submissions will be reviewed by the NAHA Board. If your tele-conference is approved you will be notified by email.
Based on the amount of
tele-conference submissions we receive we will then begin the process of constructing a Class Schedule to post on the NAHA website.
Each tele-conference will
be advertised via links on the NAHA web-pages.
The tele-conference will
also be highlighted in
NAHA E-newsletters.
An additional weblink will be placed to your website on the NAHA website and in
E-newsletters. And as an added way to show our appreciation for you sharing your time and energy you will also have the opportunity to post a special complimentary adv. on the NAHA website (details to be finalized).
For NAHA Members we hope to also make the recordings of the classes available via a direct link
that you can click-and-listen and save to your computer or a disc. Recordings may also be available on the NAHA website's bookstore in the future.
More details to be posted as this projects develops.
NAHA Director's Corner
Rhavda Cooper Emison, internationally certified Aromatherapist, lives in Arlington, Texas. She has worked with aromatherapy beginning in 1983.
Rhavda is owner and founder of
Scents of Success
, an aromatherapy company that specializes in medicinal herbal infused/essential oil formulas, essential oils, and herbal infused oils. She has worked with herbs for over
thirty three years and became involved with aromatherapy due to family health problems.
She has also written several aromatherapy books.

Rhavda became the North Texas Regional Director for the National Association for Holistic Aromatherapy (NAHA) in 1998. She offers private aromatherapy consultations, teaches all levels of aromatherapy, lectures, and does private aromatherapy research.
The focus of her aromatherapy work is with elderly, children, and immune impaired individuals. Rhavda also has her own line of aromatherapy products that she grows, produces, manufactures, and markets under the name of Texas Grown Texas Made Rose Oil Products.

Rhavda is available for private consultations and classes.
She can be contacted at:
Scents of Success
PH: (817) 265-3399 (metro)
Aromatherapy and Essential Oil Safety Awareness
NAHA Enewsletter Layout:
Editorial Team:
Shellie Enteen
Kelly Holland Azzaro
Disclaimer:

The information on the NAHA Website or contained in NAHA Email Communications are not intended to diagnose or take the place of professional healthcare. Please consult your health care practitioner if you are pregnant or have been diagnosed with any serious healthcare problems.
Keep all aromatherapy products
out of reach of children.
Do not get near eyes.
If essential oils get in the eyes, flush with water and seek proper healthcare advice.

Before using essential oils and aromatherapy products please consult with a professional aromatherapist.
NAHA website is a resourceful area for information on Aromatherapy Safety, Applications and Uses. www.naha.org
All Questions pertaining to essential oils and aromatherapy must be submitted via the online Feedback form which is on the Contact NAHA page and Membership Resources page.
All incomplete forms will be returned to sender.
NAHA can not diagnose or prescribe essential oils, please note that any information shared is for educational purposes only.
NAHA E-News Issue: 2009.2 July
Dear NAHA Member and Aromatherapy Supporter,
Welcome to NAHA's E-News. You are receiving this email as a current Member of NAHA or if you signed up to receive NAHA Enewsletters. If your contact information has changed please let us know so we can update enewsletter database.
July Highlights
*Membership Appreciation
*Approved Schools Renewed and New Listings
*Membership Discount Program
*E-Scents-green tips for aromatherapy awareness
*Calendar of Events
*Aromatherapy in the News
*Director's Corner
*Tele-Conference Schedule Updates: October 8, 2009
Create a Toxic-free Environment by Cleaning with Essential Oils
Presented by Shellie Enteen BA LMT
NAHA Membership Appreciation
THANK YOU to the following members who recently joined or renewed their membership.
Colorys Beauty Consultant Co., LTD
Ph# 886-2-2301-0966
click on the direct link to find out more on aromatherapy schools and educational programs available in the USA, Canada and Internationally around the world. Many schools also offer distance learning, homestudy programs and online courses.
Aromatherapy Educators and Schools are a wonderful source for building a strong foundation and awareness in true aromatherapy. Please support the NAHA Approved Schools & Educators.
Click on the above link to view
The Professionals, Schools and Businesses that offer a discount to NAHA Members. Please mention that you are a active member of NAHA when placing an order in order to receive a discount.

Do you want to offer a discount to NAHA Members?
If so, please fill out the
Online Feedback Form
and be sure to include your complete contact information along with discount amount and for what items; ie; products, services etc.
$100.00 off Event Tuition. Contact Annette Davis
davis@eimcenter.com
if you are interested in attending at the discounted rate.
July 30, 2009 Through August 1, 2009
Event Title:
Aromatherapy, Clinical Phytotherapy & Endobiogénie Retreat & Trade Show
Educator: Mindy Green, RH et al
Facility: Snowbird Resort
Address: Highway 210, Little Cottonwood Canyon, Snowbird Utah
Contact: Name Belen Flores 208-478-8400
Email: belen@eimcenter.com |
EVENT WEBSITE
NEW NAHA Member Discount Offer from
email: veronica@aromatherapythymes.com
15% off for a year subscription to magazine
$8.00 for back issues and $5.00 for current issues
25% off Advertising in magazine

*Special- 50% off advertising for Vol. 2 # 1 sandalwood and Vol.2 # 2 juniper berry.
Essential News-Going Green
E-tips for Aromatherapy Awareness

Contributed by Gina Rafkind
Feet Treat~give yourself a little sole power!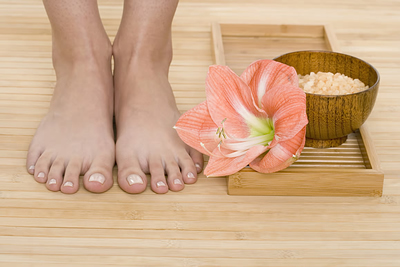 They come in all different shapes, sizes and we usually don't think about them until they hurt us. Yes, I'm talking about our feet! They do so much for us on a daily basis but for the most part are neglected. It's time to give a little gratitude to our feet and take time out to give them a little attention. Warning: This tip may cause you to relax so do not operate any heavy machinery afterwards:)
What you'll need:
1 golf ball
1 - 1 oz. bottle with a screw top or flip cap
1 oz. jojoba (or carrier oil of your choice)
7 drops Lavender
(Lavandula angustifolia)
essential oil
5 drops Geranium
(Pelargonium graveolens)
essential oil
2 drops Cypress
(Cupressus sempervirens)
essential oil
I chose the three essential oils above because they are all known to help with nervous tension. Plus, Lavender is known to help relieve insomnia and inflammation. I love pairing Lavender with Geranium because I feel combining them makes the blend even more powerful. Geranium and Cypress are believed to aid with circulatory issues so they may help with arthritic conditions.
First, put the golf ball on a rug and rub the soles of your foot over the golf ball, one foot at a time. This feels so good! You are stimulating the reflex points on the bottom of your feet.
Don't be surprised if you feel sensations in other parts of your body. If you have ever had a reflexology session, you will know what I mean. Then after you have made your massage oil by putting the designated drops of essential oils from the above into the 1 ounce bottle, adding your carrier oil to fill the rest of the bottle, capping the bottle and shaking gently, pour a little massage oil into the palm of one hand. Warm the oil up by rubbing your palms together, and then give your feet, one foot at a time, a nice, calming massage. I love to do this right before going to bed.
I keep the massage oil blend in the draw of my night table, along with my golf ball. You can also do this in the morning after waking up. Enjoy!
*Important Note: Before using any essential oils, check with your medical practitioner if you have any health concerns or conditions or if you are pregnant or nursing.
Gina Rafkind is the owner and founder of VedaSun; a company whose mission is to be your Aromatherapy Luminary and inspire you to Break Out and unleash your vibrant inner being by enhancing your awareness practice of using your senses as a pathway to presence.
Gina is a Licensed Cosmetologist, Aromatherapy Consultant, Certified Reflexologist and Acutonics Provider. She has been formally involved in the Aromatherapy field since 2000 and has studied with a Certified Aromatherapist. She is a current member of the Advisory Panel of the Natural Ingredient Resource Center.
The Aromatherapy Luminary

Discover 4 empowering steps to ignite your vibrant inner being.
Connect with Gina via:
Want to contribute to the NAHA Essential E-News column?
We'd love for you to share your helpful aromatherapy recipes and green-awareness tips. We are also looking for information on the following: Marketing your aromatherapy business tips, diffusion blends, what do you do to be green etc.
Please fill out the Online Feedback Form
and submit your writings in a WORD Document to Kelly at
ashitherapy@skybest.com
If your e-news is accepted for publication in a future NAHA e-newsletter you will be notified via email.
JULY-AUGUST 2009
July 18, 2009
Event Title: Lavender Distillation Class
Educator: Robert Seidel & Dorene Petersen
Hosted by: American College of Healthcare Sciences (formerly Australasian College)
July 28, 2009 Through September 29, 2009
Event Title: Equine Aroma 101; the Tao of Horse;
Animal Meridian Theory and Aromatherapy Application
July 30, 2009 Through August 1, 2009
Event Title: Aromatherapy, Clinical Phytotherapy & Endobiogénie Retreat & Trade Show
Educator: Mindy Green, RH et al
August 8-9, 2009
Event Title: Touch With Oils Face & Body Treatment
Educator: Candace Newman MAT LMT
October 8, 2009
(see more details in this enewsletter tele-conference area) Event Title: NAHA Tele-conference; Create a Toxic-free Environment by Cleaning with Essential Oils
Educator: Shellie Enteen BA LMT
www.astralessence.com
Facility: Tele-conference via your phone. Registration Free for NAHA Members only
Have an Aromatherapy Class, Lecture, Workshop or Event?
Post it to the
NAHA Calendar of Events webpage
.
FREE
for NAHA Members and only $10.00 per listing for non-members.
Calendar of Events will also be included in NAHA e-newsletters
at no charge for Members.
If you are not a member and would like to have your COE listed in NAHA
Please make a note 'COE E-newsletter' when submitting your payment information.
Disclaimer: NAHA does not officially endorse any Calendar of Event listing for Conferences, Workshops, Classes, Lectures or Online programs. It is up to the participant to research each program prior to registration.
NAHA does not take responsibility for any losses, financial or otherwise that may be incurred from event changes, cancellations or misprints. NAHA recommends that you contact each program educator in advance to confirm
that all event information listed is accurate and to get clarity about cancellation and refund policies.
Journal Discount Packet SPECIAL SALE
NAHA Journal Discount Packet get them while they last.

Here is your opportunity to purchase past issues of the

NAHA Aromatherapy Journals at a special discounted

package price.

Future Journals will be in E-Journal format available by

membership subscription.

Members: $75.00 Non-Members: $100.00

Mention this e-newsletter and get an additional $10.00 off Journal Packet!

Includes remaining hardcopies of NAHA Aromatherapy

Journals.

(does not include sold out issues, sold out journals are now available

on Disk only format at price listed next to each particular issue.)

Visit the NAHA Online Yellow Pages Advertisers

An affordable way to promote your business, products and services. Only $150.00 per year for Members and $250.00 per year for non-members. Includes a direct link to your website.