You just received a phone call letting you know that your friend has lost a loved one. You now have a decision to make...What kind of supporter do you want to be?
There are many ways to support a loved one after a loss. As a friend you have the right to choose the most appropriate path for you in the moment. There are times that you may choose to be the best supporter you can be, and other times you may shy away from the responsibility due to personal circumstances or your own emotional pain.
Here are a few common ways people respond when they are called upon to support a grieving loved one:
1. The Listener - The person that allows you to talk about your feelings without telling you how you should feel.

2. The Doer - The person that jumps right in and takes care of everyday tasks.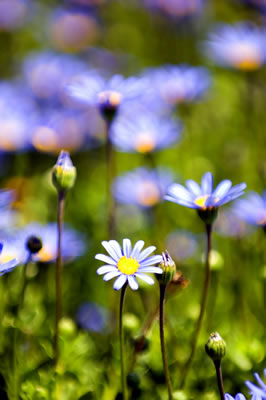 They bring you groceries, pick up your kids from school, they make sure people are notified about funeral arrangements and generally take care of those daily tasks that you are not up to doing.

3. The Cheerleader - The person that lifts your spirits when you can barely get out of bed. They are there to get you out of the house and will take you on an adventure to brighten your day.

4. The Brief Encounter - The person that comes to the funeral, sends you a card or flowers, but generally believes that grief ends at the funeral and there is not much more that they can do for you. Their support is brief but sincere.

5. The No Show - The person that is not able to be supportive for their own personal reason. They may be uncomfortable with talking about death and loss or there may be life circumstances that make them unavailable.
As you travel through the grief recovery journey with a friend, you may find that you are all of these types of supporters and a whole lot more. Grief is not a linear process; it has many peaks and valleys. As your grieving friend's needs change, so to will the type of support they need.
When choosing how you will support a grieving loved one, consider the following:
Lead with your strength. We all have our strengths that come out when a difficult situation arises. If you are a great listener, be a great listener. If you are a doer, help your friend with daily tasks.

Stretch yourself a little to learn more about yourself and how you feel about grief and death. You may find a blessing for yourself hidden inside the journey.

Know your limits. We all have our limitations and we can't be all things to all people. Do the best you can in the moment.

Ask for help if you are over your head. A grieving friend may require more assistance than a lay person can handle.

Don't be afraid to ask for help from your local grief support group or a grief counselor.
After losing many friends and family over the years, the one thing I have learned is that the right people show up at the right time. Often it is not the person we thought it would be. I have to admit that it took me awhile to forgive those friends that were not there for me after my mother passed away. But I have come to realize that it is more important to be grateful for those that were there and understand that those that were not had their reasons.
The choice is yours...what will you choose?


© 2011 Lori Pederson
WANT TO USE THIS ARTICLE IN YOUR E-ZINE OR WEB SITE? You can, as long as you include this complete blurb with it: Lori Pederson, Founder of I Did Not Know What to Say, a website created to inspire and to provide you with tools to assist a love one through the grieving process. If you would like our free newsletter on how to assist your friends and family members through the journey of restoring balance in their life after the death of a love one, please visit our website at www.ididnotknowwhattosay.com.