Ayiti Resurrect is a grassroots collective of visionary artists, holistic healers, and community builders with bloodlines in Haiti and the African Diaspora, working in collaboration with local Haitian organizations to help address the psychological, spiritual and emotional healing of the survivors of the January 12, 2010 earthquake.
Based on principles of solidarity, creativity and collective resilience, we built a relationship with a community in Comier, a rural area in Leogane, the epicenter of the earthquake. Last January, we partnered with local organizations and individuals to facilitate art and music therapy workshops, implement a mental wellness clinic, commemorate the anniversary of the earthquake, and build a monument to honor its victims.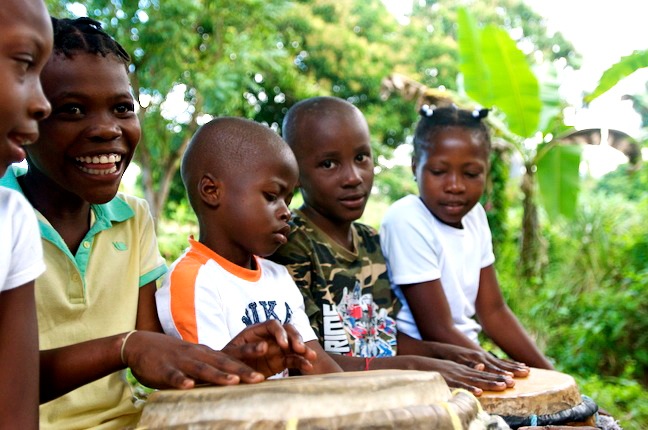 Right now we are gearing up to return to Haiti as a larger team to continue the healing project with a primary goal of implementing a programming model that can be sustained long after the delegation leaves. We are assembling an incredible team of holistic healers, artists, musicians, environmental innovators, and Kreyol and French-speaking mental health specialists to continue to assist the Comier community in charting their way back to wholeness.