---
Stitches
Cavalier King Charles Spaniel mix
1-1/2 year old, neutered male, 11 lbs.
Needs a home with children over 10 and another playful dog
Available for adoption at
Evergreen Animal Protective League

www.EAPL.com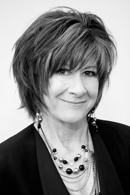 Slow down, summer! The Fourth of July is already past - it doesn't seem possible!
Our small town Evergreen Rodeo and Parade was Father's Day weekend. Chuck and I rode our horses and loved every minute of working at this annual, non-profit event that connects our community with people from all over the Denver area.


This year, the parade honored the brave women and men who have served or are serving in the military. It was wonderfully patriotic and full of charming, heartwarming Evergreen moments, like the Evergreen Librarians who danced with their bookmobiles, and the Cub Scouts tooling along on their teeny bikes, along with all the wonderful floats and parade entries. Then, at the rodeo, the kids with cotton candy, wearing tiny pink boots and hats, sat up on the hill watching the competition of cowboys on bulls and mutton busters on sheep. The weather was perfect, the crowds were happy, and the community celebrated.


I'm sure you all have a favorite small (or big) celebration that you enjoy in the summer. A block party? Your kid's softball or soccer games? Picnics in the park? Firework celebrations? Please write and share your summer celebrations with us! Let's all revel in this incredible time of year together!

Esthetician Lizanne Brovsky was named Spa Babe because, as TallGrass owner Gail Ridings explained: "She epitomizes what we believe is important - she pursues growth and learning, communicates with respect and honesty, and has balance and flexibility." Plus, Gail adds, she is really great with makeup.


Ever since she was a little girl, Lizanne has been playing with makeup, applying masques, testing the latest products and techniques. Now, at TallGrass, she loves working with brides to create the perfect look for their special day. "I really like Aveda makeup for brides," she says. "It's nice and natural, really pretty and never overdone." And, while she is creating that special look, Lizanne has a few secrets to calm the 'day of' jitters to help brides feel relaxed and beautiful.




Visit the TallGrass Spa website at www.tallgrassspa.com