GOVERNOR SIGNS HOUSE BILL 6644 TO PROHIBIT OUT OF STATE RETAILERS FROM SHIPPING ALCOHOL INTO MICHIGAN AND PRESERVE SDM LICENSEE'S DELIVERY RIGHTS

On January 9, 2008 Governor Granholm signed House Bill 6644, which prohibits out of state beer, wine and liquor retailers from shipping alcohol into the state of Michigan (enrolled as Public Act 474 of 2008). This Bill was drafted in response to the US District Court decision in Siesta Village Market, LLC v. Granholm. In that case Judge Denise Page Hood ruled that Michigan cannot allow in-state licensees to deliver beer, wine and spirits directly to customers under state issued SDM or SDD liquor licenses, while prohibiting unlicensed out of state retailers from shipping beer, wine and spirits into Michigan. The Court primarily relied on the 2005 United States Supreme Court ruling in Granholm v. Heald to rule that similar to the direct shipment of wine by out of state wineries, Michigan cannot prohibit out of state retailers from shipping beer, wine and spirits to Michigan consumers while allowing in-state retailers to do so. This was deemed to be a violation of the Commerce Clause.

In an effort to maintain Michigan's 3 tier system of distribution, while protecting the delivery rights of Michigan's SDM and SDD licensees, House Bill 6644 prohibits out of state retailers from shipping beer, wine and spirits into the state without obtaining an SDM or SDD liquor license. A similar action was taken after the Granholm v. Heald case when the Michigan Legislature created a Direct Shipper License, which all out of state wineries must obtain in order to directly ship wine to Michigan consumers.

Our firm worked diligently with the Michigan Restaurant Association, the Michigan Licensed Beverage Association and other industry leaders to ensure that On-Premise Licensees that hold an SDM license maintain their delivery rights under this Bill. We most importantly wanted to negate the impact that the Siesta Village Market ruling has on an On-Premise Licensee's ability to cater off-site events with beer and wine delivery authorized under an SDM license. The version of the Bill signed by the Governor protects an SDM licensee's delivery rights of beer and wine, and also protects an SDD licensee's right to deliver spirits.

Thanks to the efforts of Rob Gifford, Andy Delony and Matt Groen of the MRA, and Lance Binoniemi of the MLBA, along with many other industry leaders, Michigan off-premise licensees' delivery rights have been preserved. We very much appreciate the incredible efforts of these gentlemen in lobbying for revisions to this Bill. Should you have any questions as to how House Bill 6644 (Public Act 474 of 2008) may impact your business, please do not hesitate to contact us.
Congratulations to our Clients on Their Recent Openings

October - December 2008

Westin Book Cadillac Hotel(Detroit)
Doubletree Guest Suites
Fort Shelby
(Detroit)
Duckett's Bar & Grill
(Pontiac)

Taboo Nightlife
(Pontiac)
Ted's Sports Bar & Grill
(Lapeer)

Bravo Italian Kitchen
(Dearborn)

PF Chang's China Bistro
(Dearborn)

Forest Grill
(Birmingham)

Loccino Italian Grill & Bar
(Troy)

Rite Aid Pharmacy
(Pontiac)

Harem Nightclub
(Lansing)

Small Planet
(East Lansing)

Courthouse Pub
(Mason)
Welcome to the first edition of the Michigan Hospitality Law Newsletter!
We hope that this quarterly publication will keep you up to speed on legislation, administrative rulings, and court decisions that may affect your hospitality business. We will also discuss emerging trends in the industry, and will highlight opportunities for you to expand your business in Michigan.

We look forward to serving you.

John B. Carlin, Jr.
Scott D. Edwards
Michael J. Brown
J. Patrick Howe
BRING YOUR BUSINESS TO THE BIG DANCE WITH AN
MLCC NATIONAL SPORTING EVENT LIQUOR LICENSE

Do you remember the temporary bars, restaurants and nightclubs that opened in Detroit during Superbowl XL and the 2005 All Star Game? These indoor and outdoor licensed establishments were authorized under Section 436.1571a of the Michigan Liquor Control Code, which authorizes the issuance of National Sporting Event Liquor Licenses. These Licenses may be issued to any on-premises licensee that has secured an indoor or outdoor location around Ford Field to operate a restaurant or bar during Final Four week. National Sporting Event Liquor Licenses enabled many on-premise licensees located throughout the state to capitalize on the revenue that thousands of visitors brought to southeast Michigan during Super Bowl XL and the 2005 All Star Game, and they present that same opportunity to you this April.

Our firm spearheaded the licensing efforts during Super Bowl XL and the 2005 All Star game, and we are very familiar with the application and investigation procedures established by the MLCC and City of Detroit in connection with these Licenses. Time is running out to secure your location, and to file an application for a National Sporting Event License. To learn more about how we can assist you in capitalizing on this exciting opportunity, please contact Patrick Howe at (248) 816-3175 or jphowe@cebhlaw.com.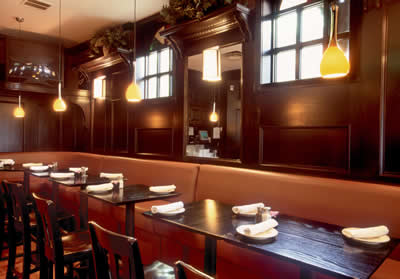 WILL YOU LOSE YOUR LIQUOR LICENSE ON APRIL 30, 2009?

Have you had a liquor license in escrow for five years or more? If you have, listen up! Rule 7 of the Michigan Liquor Control Commission Administrative Rules, which was enacted in 2004, provides that:

A licensee shall have only 5 licensing years after the expiration date of the escrowed license to put the license into active operation. If the licensee fails to put the license into active operation within 5 years after its expiration, then all rights to the license shall terminate unless the commission has received written verification of either of the following:

(a) that the license or an interest in the license is the subject of litigation or estate or bankruptcy proceedings in a court of competent jurisdiction.

(b) that the license was placed into escrow as a result of damage to the licensed premises by fire, flood, tornado or other natural event that makes the licensed premises unsuitable for the operation of the business or unsafe for public accommodation.

If you placed a license into escrow prior to April 30, 2004, your license will expire on April 30, 2009 unless you either: (i) activate the license prior to April 30th, or (ii) transfer the license to a new owner that activates it prior to April 30th. Transferring ownership of the license prior to April 30th without activating the license does not prevent the license from being terminated under Rule 7. Given the time it takes to process a liquor license transfer, and even the time it takes to process a final inspection in connection with the reactivation of a liquor license, it is imperative that you start the application process now to transfer or reactivate your license prior to April 30th.

Given the hardship Rule 7 places on licensees that either can't find a buyer for their license or can't complete the transfer process by April 30th; there is a chance that Rule 7 could be amended in the coming weeks to allow the Commission to extend the five year escrow period for a licensee upon a showing of "good cause", and timely payment of the annual license renewal fee. Stay tuned to future email bulletins from our firm regarding any amendments to Rule 7. We will be sure to publish the date and time of the Michigan Liquor Control Commission Public Hearing in which a possible amendment to Rule 7 is discussed.

If the Rule 7 five year escrow period could put your escrowed license in jeopardy, now is not the time to sit back and wait for the Rule to be amended. If we can assist you in transferring your escrowed license, help you to take action to meet the "good cause" requirement, or answer any concerns as to how Rule 7 may affect your escrowed license, contact us before it's too late!