Amazing Space
You're In Control! In 1609,
Galileo turned his telescope
on the night sky for the first
time. Now, 400 years later,
your vote will help make the momentous decision of where
to point modern astronomy's
most famous telescope.
Vote by March 1 !!!
Resouces
Many IYA projects and nodes have websites and they are loaded with resources for amateurs. Most can be customized with club logos and contact information.

Update on

John Dobson


Many of you may have heard rumors that John has been ill recently and was unable to attend his yearly event in Death Valley. While it's true that he didn't go, he isn't seriously ill but wasn't feeling great and Furnace Creek is pretty far from any medical facilities.

Unfortunately, we aren't scheduling John for any upcoming events and he is still in Hollywood and will be there for the next several weeks. John, his doctors, and those close to him feel this is best. We will keep you updated.
Officers/Board

Elections

Thanks to all of you who sent in nominations, we are just waiting to see if they all accept.

Voting will be in the next newsletter.
Support the Sidewalk Astronomers!
SA PHOTO ALBUM
We have a new photo album and calendar posted on the website. Please upload your photos and post events. When you upload photos, they won't immediately be seen because we need to accept them but it is a quick process and we usually get to it within 24 hours.

We also have a forum on the site, you can post observing reports or discuss upcoming IYA events.
In the next issue...
*Sidewalk Astronomy in Iraq
*Sidewalk Updates from Brazil
*Telescope Building In Africa
plus more updates about ISAN, 100 Hours, and IYA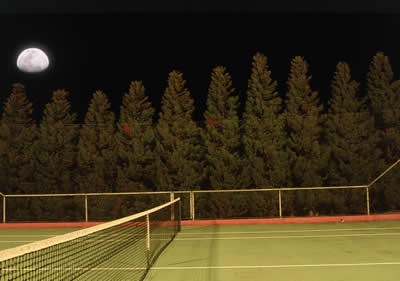 Thanks to all our Regional and Natonal Organizers for all thier hard work!
The Sidewalk Astronomer
Newsletter of the Sidewalk Astronomers
January 31, 2009
Greetings!
I have recently done some organizing and because so many people send emails asking to get the newsletter instead of joining online, I have run a program to collect emails addresses from Out Look on all my computers. I have tried to edit the list to delete those addresses that aren't astronomy related, but with over 3000, I am sure that some have slipped through. If you don't want to receive the newsletter, I am sorry for the inconvenience but please just use the SafeUnsubscribe link at the bottom of the page because we pay for this service based on the number of email addresses we send to. Also, if you get this more than once because you have multiple email addresses, please opt out of all but the one you wish to use.

Your understanding is appreciated. Please FORWARD THIS EMAIL to every astronomer you know. If you receive it from a friend, please join our email list.
Thanks,
Donna


IYA is Here and 100 Hours and ISAN are coming SOON!
IYA has begun! Many of the projects are moving forward quickly and need amateur support to be successful. Everyone should visit the IYA website at
www.astronomy2009.org
to learn about the cornerstone, special, and national projects and to keep current on the status of the projects that appeal to you. There is definitely something for everyone this year. For everyone planning on doing events for the 3rd International Sidewalk Astronomy Night (ISAN) on April 4, please register your events on the IYA 100 Hours of Astronomy website at
www.100hoursofastronomy.org
. We have the opportunity to have ISAN be ten times as large as in past years because of 100 Hours, so everyone needs to get out during the 100 Hours and especially for ISAN.
We need State and National Organizers to make 100HA and ISAN the success we know it can be. Please check the 100HA website to see if there is an organizer for your area and if not, volunteer! If there is, contact them and offer your help. If you can't volunteer, you can help by registering your event and encouraging others to do the same.

Dawn of IYA
The International Year of Astronomy is here! Dawn of IYA2009, organized by the IYA2009 Solar Physics Task Group was held on Jan 1, 2009. Dawn participants started the year off right by taking solar telescopes to public places and showing a close-up of the first sunrise of 2009 to as many people as possible. See the reports and some great pictures of Dawn events on its blog at http://dawn-iya2009.blogspot.com/ . Pictures show observing events India, Indonesia, Brazil, Spain, USA, Iraq, Portugal, Nepal, New Zealand and Australia.
Thanks to Ricardo Reis of the Solar Physics Task Group for starting and organizing Dawn of IYA2009. Photo - Dawn in Nepal

Saturn Observing Campaign
Jane Houston Jones
JPL's Saturn Observation Campaign outreach program gives sky enthusiasts of all abilities the opportunity to share the splendor of Saturn with their local community. Saturn and its majestic rings make an annual trek through the night sky, allowing ground-based observers to enjoy stunning telescopic views of the planet. Sidewalk Astronomer Jane Houston Jones runs this outreach program at NASA JPL, for the Cassini Mission Outreach office. Here's is the main webpage. http://saturn.jpl.nasa.gov/Education/saturnobservation/

Look at the Saturn Viewing Information page for month-by-month tips about Saturn in 2009 and this year's dramatic ring tilt changes: http://saturn.jpl.nasa.gov/Education/saturnobservation/viewing2009/

For International Year of Astronomy, we hope to encourage worldwide astronomers to show Saturn near Opposition - from
March 8 - 28. If you want to join the SOC, the membership application and requirements are here: http://saturn.jpl.nasa.gov/Education/saturnobservation/participate/



Pastel Sketch of the Moon
Rendered in 2 1/2 hours. Sketch session was broken

by clouds and rain at mid-evening from 7 PM ~ 11 PM PST Nov 9 2008. Various dry pastel chalks on 19" X 25" black Strathmore Artagain paper. The lunar disc was drawn at 14 inches in diameter. Sketch by Mark Seibold

Sidewalk Astronomy in Nicaragua Julio Vanninni
On Jan. 23, I took out my small telescope and placed it on the sidewalk. I was going to observe Venus and Uranus since the date was good for both planets. (A conjunction)

While I was there, a group of girls from
the neighborhood approached and peered
through the scope and for the first time they saw Venus like a crescent moon. I showed them Orion, Orion's Nebula, and Taurus. Using a green pointer I explained the shapes and mythology behind the constellations. When I showed the asterism and pictures in my computer (Stellarium) and they got more impressed.
Their parents were wondering what were my studies. heheeh.
If you want to check the pictures, you can go to my Blog using this link:
http://ungaman.wordpress.com/2009/01/23/astronomia-en-la-acera/
Partial Eclipse Dr. Armando Lee
Members of Sidewalk Astronomers - Philippines, Dr Armando Lee, wife Myra Lee, son Jason Lee and Dr Lee's brother Christopher Lee together with students of RTU BS Astro Technology and Mr Fermin Naelga gave a public viewing session of the Partial Solar Eclipse in the Philippines. Using an FS80wa refractor on an equatorial mount, Dr Lee was able to provide views to almost 300 people in the South Seawall of the SM Mall of Asia and at the same time imaged a crescent sunset with his WO ZS80ed II scope. It was a very memorable event and the image of the crescent sunset was even featured in Spaceweather.com and APOD.

Don't forget to forward this email to all your astronomy contacts and register your ISAN events on the 100 Hours of Astronomy website,
www.100hoursofastronomy.org
Sidewalk Astronomers