Now Offering ProX Parts!
To complement Wiseco's full line of powersports pistons and parts, we are now proud to distribute ProX pistons and parts thru Wiseco. ProX Racing Parts are an excellent economic alternative when you are looking for an OEM replacement product. They are mainly manufactured in Japan by reputable Original Equipment Manufacturers to ProX's exact specifications and high quality standards. ProX leads the industry in cast and forged pistons made specifically to replace OEM parts.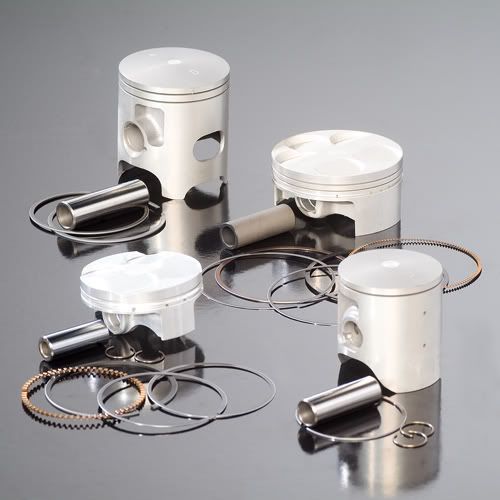 You can easily find out if we offer a ProX part for your bike using Wiseco's year, make, and model search at
Wiseco.com
.
Get a Sneak Peek at Some of Our NEW 2010 Wiseco Catalogs
Wiseco is bringing you some brand new updates to its many product lines for 2010. You'll find new piston applications in each catalog, but we'll give you a sneak peek at a few new applications.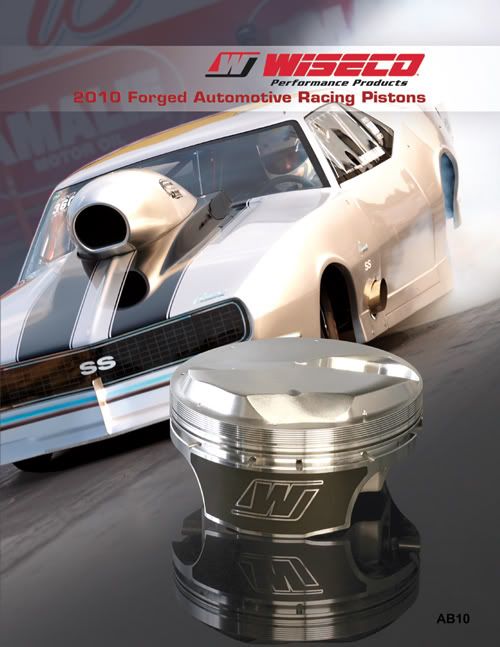 Wiseco Domestic Automotive Catalog (AB10)
● Brand new Max 23 Series flat top pistons are the first to utilize 2.250 pin forging technology. The narrow spacing between the bosses increases bearing area and reduces unsupported crown area. This reduces ring groove distortion and adds the strength needed to hold up to the power created by the best 23 degree heads. The pistons come with our ArmorGlide™ skirt coating.
● Our Big Block Quick 8 series pistons are designed to allow for additional fly cutting as necessary. Domes that can be cut to a lower rise to tune volume for different combustion chamber volumes. Every 2.76 grams off the dome/ valve pockets = 1cc volume.
● We've also added additional offerings in our Ford Modular V8 and Chevy LS Series pistons.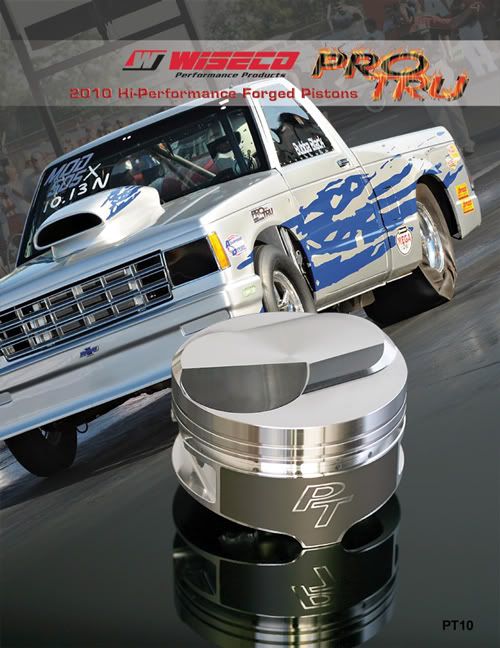 Pro Tru Catalog (PT10)
● Wiseco has introduced a new series of AMC 360 and 401 piston kits. You can choose from a -8.6cc Flat Top and -21cc Dish options. The pistons will be skirt coated with our ArmorGlide™ coating.
● The new Chevy Vortec 8.1 Flat top for Generation 7 engines. This one will also fit marine applications.
● We're also introducing pistons for the Ford 3.8L Supercoupe V6, now with our ArmorGlide™ skirt coating.
● You'll also start to notice more of our Pro Tru pistons coming standard with our ArmorGlide™ skirt coating.
Sport Compact Catalog (SC10)
● Wiseco now offers pistons for the EVO 10, along with a complimenting K1 Technologies connecting rod set.
● Nissan VQ37, VHR, G37, 370Z piston kits and K1 Technologies connecting rod sets.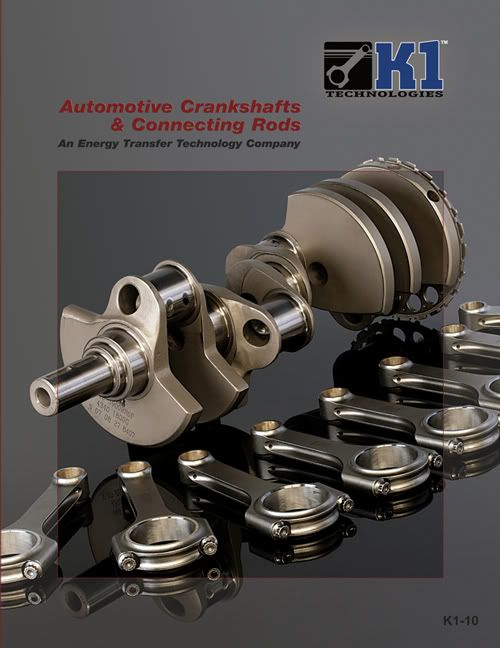 K1 Technologies Catalog (K1-10)
● Connecting rod sets for the AMC 360 and 401, Mazdaspeed 3, and Subaru EJ20 and 25, just to name a few.
● Crankshafts for Subaru EJ20 engine and LS1 engines, just to name a few.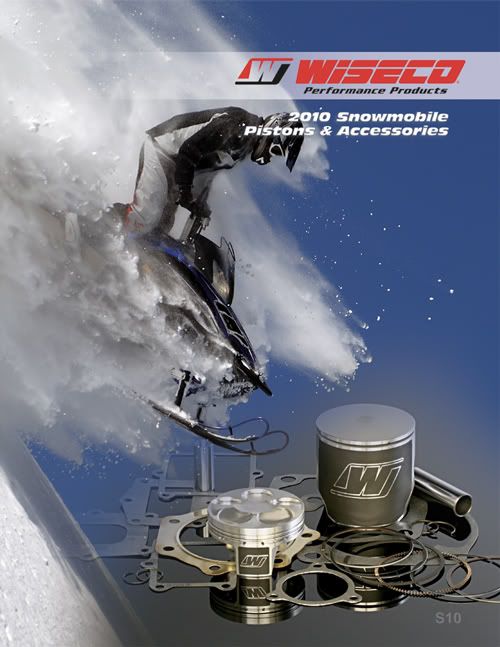 Snowmobile Catalog (S10)
● Arctic Cat 1000 EFI and Yamaha Nytro/ Venture/ Vector with ArmorGlide™ skirt coating.

Check out our catalogs on our website or have one included with your next order. Coming soon are our V-Twin Catalog (VT10), Powersports Catalog (CB10), and supplements to our 2009 Marine Catalog.
Kenny Coolbeth finds success with Wiseco's fuel controller!


Three-time Grand National Dirt Track Champion Kenny Coolbeth has been using a Wiseco Fuel Management Controller on his 2009 Honda CRF450R. He has seen great success with it. Thanks for the feedback, Kenny, and best luck for the coming season!

The Coming Holidays
With the holiday season well on the way, we want to say Thank You and wish everyone a safe and happy holiday season.
Wiseco's holiday hours are as follows:
December 24: Closed
December 25: Closed
January 1: Closed
We hope to hear from you soon!
Wiseco's Latest Tradeshows
Wiseco has attended many shows this year! Our most recent trade shows were the Snowmobile USA Show in Novi, Michigan and the SEMA Show in Las Vegas, Nevada.
At the Snomobile USA Show, November 6-8, we exhibited our snowmobile pistons and products. We even featured Wiseco powered racer Steve Agdorny's sled in our booth. This is a fun show that draws many people from the region to see what is new in the snowmobile world for the coming season.
SEMA Show in Las Vegas is the place to be to see project cars. The area in front of the Las Vegas Convention Center is filled with almost every car you can think of. Wiseco exhibited beside its sister company K1 Technologies to show our complete offerings for sport compact and domestic applications. We saw many of our customers and talked to many jobbers and engine builders.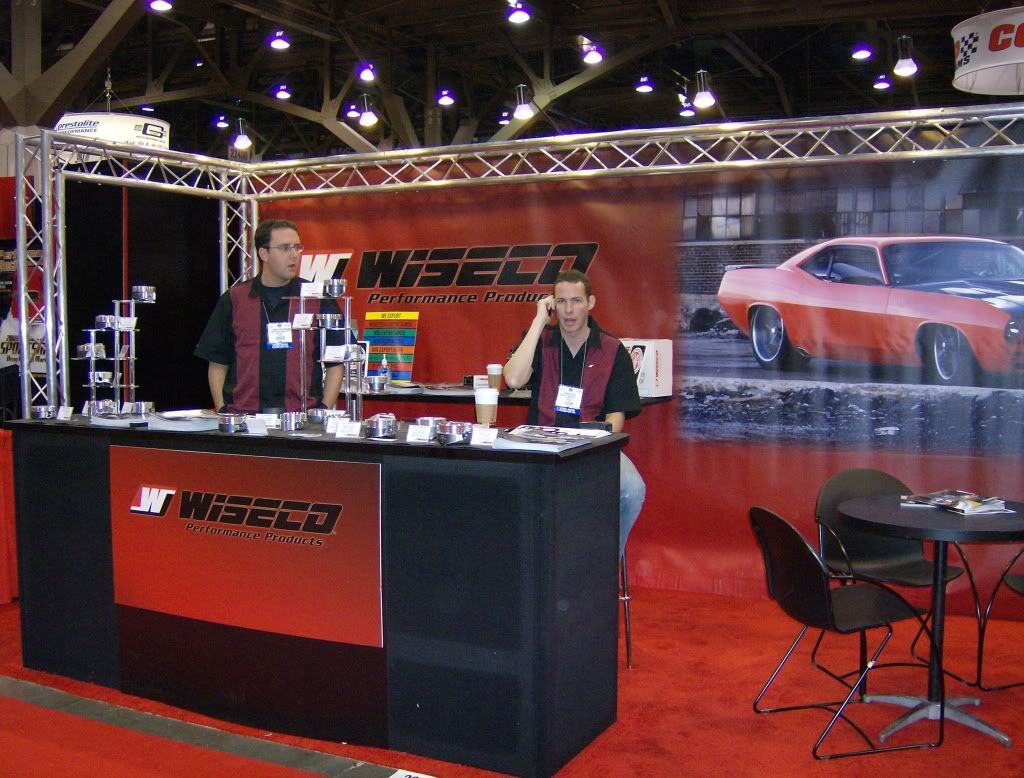 Thank you to all everyone who stopped by the booths at SEMA and Snowmobile USA. We were glad to see you and we hope to see you again at the 2010 shows!
Where to See Wiseco!
Do you want to be able to talk to a Wiseco technical sales person and actually see our products in person? Here is your chance! Wiseco attends many events during the year. We hope to see you soon!
- PRI 12/10-12, Orlando, FL Booth # 2569

January
- Supercross- Anaheim 1 1/9, Anaheim, CA
- Marine Servie Expo, Daytona, FL
February
- V-Twin Expo 2/6-8, Cincinnati, OH
- Dealer News Expo 2/13-15, Indianapolis, IN
- GNCC The Triton 2/27-3/2, River Ranch, FL
March
- Daytona Bike Week, Daytona, FL
- GNCC The General 3/6-7, Washington, GA
Technical Corner
In each newsletter, we will be answering commonly asked technical questions that come up during a rebuild.
Q: What are the most important factors in deciding what piston fits my engine combination?

A: There are many important factors, but the first two are bore size and compression height. Bore size is important for obvious reasons. Compression heights must vary due to the different block, stroke, and rod combinations. Compression height is the distance from the center of the wrist pin to the deck of the piston (not dome). When adding 1/2 the stroke + rod center to center length + Compression height, our goal is to have the piston with adequate piston to head clearance without being excessive (which causes a loss of compression and quench).
See all of Wiseco's new products at Wiseco.com!