Gen. 3.5 is Here for Dirt Bike Applications!
Add AND subtract fuel in your dirt bike with Wiseco's Gen. 3.5 fuel controller! The fuel management controller will allow you to fine tune your EFI fuel delivery to maximize the performance of other modifications to your bike, such as high compression pistons, exhaust, intake, or camshafts. Wiseco is now introducing its new line of fuel controllers, available and ready to ship for the 2009 Honda CRF450R, Kawasaki KX450F, and Suzuki RM-Z 450 dirt bikes. These controllers are simple to use, with no dyno or computer needed! With the touch of a button, you can easily adjust three basic zones of operation, similar to a carburetor- a "pilot jet" zone to set your idle and cruise; a "needle jet" zone for acceleration; and a "main jet" zone for heavy loading and wide open throttle.
To find exact model information, visit Wiseco.com and use our year, make, and model search. Wiseco fuel controllers retail $249.95 to $299.98. Wiseco also offers versions for street bikes, V-Twin, and ATV models. See the links below for details. Visit
Wiseco.com
to see all our products!
The Chill of Snow Season is Here!

You feel that cold chill in the air and tune into football games all weekend. You know what that means? It is almost time to bring out the snowmobile! You'll want to give your sled some renewed power this season. Let Wiseco bring life back into your snowmobile season. We've brought out some new models and even skirt coated a few older parts to make them last longer than ever!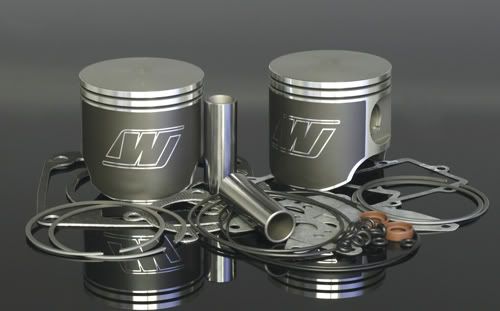 First up is the new Arctic Cat F1000, M1000, and Crossfire 1000 EFI piston kits. These pistons are ready go with our ArmorGlide™ skirt coating! This is a permanent coating that allows the piston to be fitted tighter within the bore. What does that mean? Minimized friction, maximized horsepower, and improved wear resistance! Dedicated forgings give you superior strength with electra-coating to eliminate ring and piston pin scuffing. Get the kit for only $394.41- that includes pistons and the top end gasket! Check out detailed information
here
.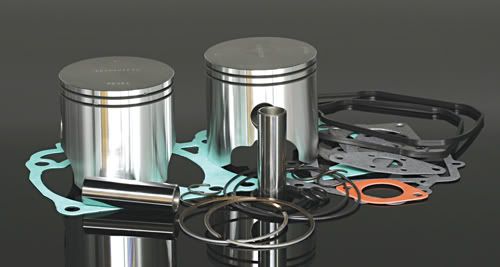 We've brought you a new Ski Doo piston kit too! These pistons fit the 793 engine type ranging from 2001 to 2007, depending on the model. Just to name a few- the MXZ800, Legend GT SE 800, Summit 800, and MXZ Blizzard 800. We've made these pistons light weight so you feel less vibration and improved throttle response. Of course we've built them from dedicated forgings, but these also have dedicated rings to maximize compression. Get our kit, complete with top end gasket kit for only $373.14! Click
here
for more information.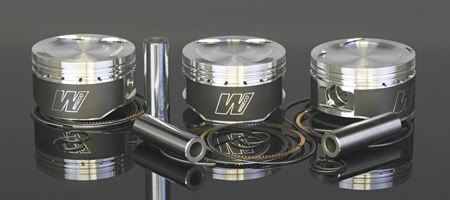 Our last featured piston is an upgraded version to give you the best possible performance. Get your Yamaha Nytro, Rage, Vector, or Venture ready for riding. We've coated these in our in-house skirt coating facility with our ArmorGlide™ skirt coating. Choose from a stock 9.5:1 or 12.5:1 high compression ratio, available in a 79mm and 82mm bore size. The kits retail from $363.40 to $483.70, so get yours before the snow falls. Find out more information
here
.
Check us out on the web at Wiseco.com or give our technical sales team a call at 800-321-1364.
Wiseco's GM 2.0 Piston Kits-- Perfect for the Soltice, GXP, and other GM Applications

Highly boosted, direct injection engines, such as GM's LNF 2.0 require strict adher­ence to the original dome and bowl design to maintain proper combustion character­istics. Wiseco's new K635 series piston is the only forged piston utilizing special form tooling for the correctly shaped dome and bowl design. Coupled with Wiseco's brush dome deburring, Nitrde steel XX rings, skirt coatings, and extra stout 5mm wall thickness pins (offset like the OE for noise reduction), this is the only forged piston with the technology needed to properly compliment D.I.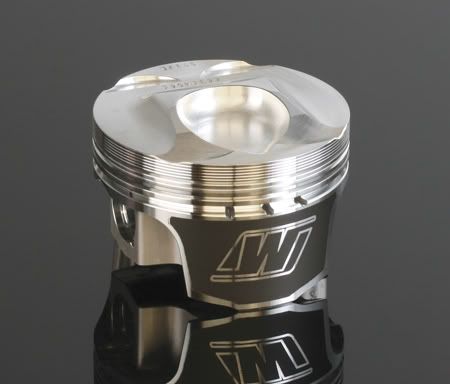 Features
· Dedicated forging. ...........................· Light weight, superior strength
· Generous valve beliefs. ....................· Allows more options for cams and valve choices· Pressure Seal Groove. .........· Maximum ring seal
· Dedicated rings. ..............................· Maximum compression and oil control
· Brush de-burring. ............................· Domes and valve beliefs have sharp edges removed to help prevent detonation
· Performance. ..................................· Pistons have wear and friction reducing ArmorGlide™ skirt coating
· Experience. .....................................· 67 years as the industry leader in Forged piston technology

All Wiseco Sport Compact kits come with 1mm x 1.2mm x 2.8mm XX ring sets. These rings have a stainless steel gas nitride top ring, cast iron Napier hook second ring, and flex-vent oil ring with gas nitride scraper rails. The piston pins and corresponding clips are also included. All pistons have ArmorGlide™ skirt coating for improved wear and friction reduction.

Prices (US) retail: Kit $721.56 Repl. Piston $197.90
Check us out on the web at Wiseco.com or give our sales team a call at 800-321-1364. You can even see this piston featured in our booth at the SEMA Show November 3-7 in Las Vegas, Nevada. See us in booth #22816 in the Racing and Performance section!
Meet the Wiseco Sales Team!
We will be introducing our sales team at Wiseco in our upcoming newsletters. You can now learn more about the guy or gal you talk with on the phone. In this issue, our distributor sales team is featured, which includes Robin Ahlin and Margaret Jarvi.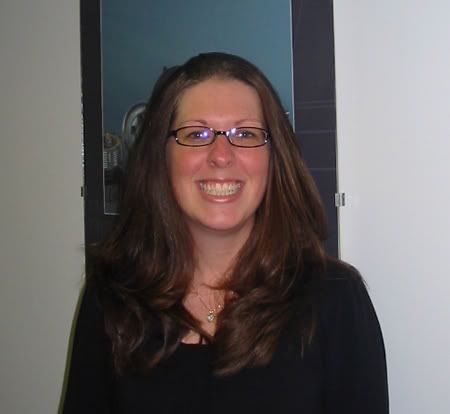 Robin Ahlin is our international sales coordinator. She is the primary contact for all our international accounts. Robin is responsible for maintaining and developing business with powersports and automotive distributors overseas, with a main focus of maintaining and growing international sales. She has been at Wiseco for 5 years and started out as part-time sales support. He husband also works at Wiseco in our 2 cycle manufacturing cell.
When not at Wiseco, Robin enjoys spending time with her family and Golden Doodle, Levi (half retriever/ half poodle). She and her husband welcomed their first daughter, Carli Noel, last November. When she has free time, you'll find Robin reading or enjoying the outdoors. In the 13 years Robin has known her husband, they have enjoyed riding mini-bikes, snowmobiles, and 4-wheelers together. His current project is a jet powered golf cart! We're glad to have Robin part of our team here at Wiseco and she takes very good care of our international customers!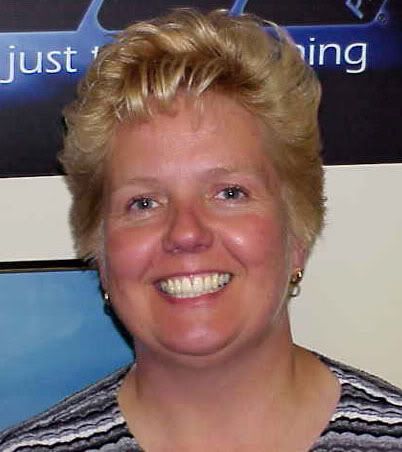 Margaret Jarvi is head of our distributor sales department at Wiseco. She is the primary contact for our domestic distributors. Margaret is responsible for maintaining relationships with our existing distributors, actively growing our distributor customer base, and overseeing any distributor issues, for both our domestic and international distributors. She has been at Wiseco for 15 years and has held many positions, both in our production and sales departments.
When Margaret is not here at Wiseco, you can find her on the tennis court. She is a certified tennis professional through the US Professional Tennis Registry. She enjoys spending time with her family, friends, gardening, and travelling. She currently has a 22' Bayliner to enjoy during the summer months. If Margaret had to choose a powersports vehicle, she would choose a PWC or boat, though she did own a dirt bike in high school. With Margaret's experience at Wiseco, we are glad to have her part of our team to assist our customers.
EFI Controller Mounts
Having a tough time finding a place or way to mount your Wiseco fuel controller to your bike or ATV? Look no further! Along with our line of Fuel Management Controllers, Wiseco now offers a universal mount! Designed exclusively by Wiseco to allow users to easily mount their controllers, use zip ties, Velcro, or a bolt (not included) to safely secure the unit to your vehicle. Made from a high-strength Nylon polymer, these mounts will stand up to severe riding conditions and are impact resistant.
Get yours from Wiseco today! Wiseco Fuel Controller mounts come in Black, Red, Orange, Yellow, Green, or Blue to give you the look you want.
Retail (US) Price: $19.95
W6678A= Black
W6678B- Red
W6678C= Orange
W6678D= Yellow
W6678E= Green
W6678F= Blue
Click
here
for more details on our Universal Fuel Controller mounts by Wiseco!
The Wiseco Blog!
Wiseco has some of the best customers in the industry! Whether you are dedicated to racing or just getting out to ride/ drive your bike, ATV, car, snowmobile, boat, or PWC, we love to hear feedback on what our products have done for you! It could be as simple as ' My piston has lasted for 3 years!' or as big as ' Your products helped me win an AMA Supercross race!' We love to hear what you have to say. Take a look at our blog to see what some of our customers are saying and experiencing.
You'll also find all our new products posted on our blog. This allows you to give us feedback on what we're offering and to ask any questions. Of course, the fastest and easiest way to ask a question is to call our technical sales team, but we love to see what everyone is thinking. Check out the link below to see what has been posted this year!
Where to See Wiseco!
Do you want to be able to talk to a Wiseco technical sales person and actually see our products in person? Here is your chance! Wiseco attends many events during the year. We hope to see you soon!
October
- GNCC Power Line Park 10/3-4, St. Clairesville, OH
- LSX Shootout 10/15 - 18, Memphis Motorsports Park
- PWC World Championships 10/16-18, Lake Havasu, AZ
- GNCC The Ironman 10/24-25, Crawfordsville, IN
November
- SEMA 11/3-6, Las Vegas, NV
- Snowmobile USA 11/6-8, Novi, MI
- EICMA 11-10-15, Milan, Italy
December
- PRI 12/10-12, Orlando, FL
Technical Corner
In each newsletter, we will be answering commonly asked technical questions that come up during a rebuild.
Q: What are the other factors to consider when maximum horsepower is the goal?
A:
Compression ratio and Dome/Dish volume determine combustion efficiency and resistance to detonation. Detonation can and will destroy any piston in short order. Lean conditions will melt any piston as any aluminum alloy melts within a few degrees of each other. Most of a piston's heat is dissipated through its contact with the cylinder wall and oil splash. Very short pistons and excessive clearance will melt a piston sooner. Static compression varies more than most people would believe. A piston running .020 down in the cylinder at TDC as opposed to "zero-deck" on a 64cc combustion chamber headed 350 Chevy changes the compression ratio from 10.25:1 to 9.8:1.
People running compression ratios higher than 14:1 are not making more power if it means an increase in dome rise. More dome rise only hurts combustion efficiency which will lose more power than is gained by increasing compression. The current trend in Pro Stock, and others with big-budgets for engine development is to make the combustion chamber smaller and go to 12, 14, or 18 degree heads to make that happen. They are going for the shortest dome rise that gives them the compression they are looking for. The trend is to also use a bigger bore with a shorter stroke to put an engine at its best power potential for a given cubic-inch limit. One point to remember is a pro engine builder will never trade ring-seal for cubic inches from making a cylinder wall too thin.
See all of Wiseco's new products at Wiseco.com!