On March 23, 2010, the health care reform law was passed and it directed CMS to begin pilot projects to test Accountable Care Organization (ACO) projects. The most prominent of the projects is the Medicare Shared Savings Program which is scheduled to begin by January 1, 2012. That allows physicians to sign up, voluntarily, for ACOs, which must consist of at least 5,000 Medicare patients per ACO, and must run for at least 3 years.
ACOs are groups of primary care physicians, specialists, ancillary clinicians and hospitals, joined together in either vertically integrated systems or networks that are accountable for improving the quality and affordability of care for a defined patient population. To encourage providers to join ACOs, there will be bonuses based on the yet-to-be-determined percentage of the savings the ACO generates to CMS, based on its projection of targeted spending by the organization, and the amount of care it actually billed. Quality criteria will also be used to determin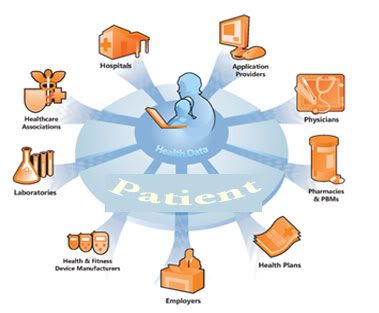 e the bonus. As of yet, there are no penalties for exceeding target spending under the Medicare program.
One thing is for sure, the current fee-for-service system is under attack. Payers are really looking toward value-based payments rather than fee-for-service payments.
For physicians, joining an ACO could mean not having to sell a practice to a large institution for financial survival, yet have the advantages of a large system. According to AMA's American Medical News, this would mean that primary care practices may do well in ACO system. This is described as turning the patient-centered medical home* into a neighborhood. ACO adds the funding component that the patient-centered medical home model often has lacked.
Watch a video from The New England Journal of Medicine.
*Medical Home, also known as the Patient-Centered Medical Home (PCMH), is defined as "an approach to providing comprehensive primary care... that facilitates partnerships between individual patients, and their personal Providers, and when appropriate, the patient's family". The provision of medical homes may allow better access to health care, increase satisfaction with care, and improve health.