Expansion of Mandatory Preventive Services under Private Insurance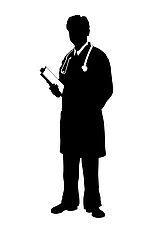 All new health plans must cover certain preventive services with a rating of "A" or "B" - as recommended by the U.S. Preventive Services Task Force (USPSTF) - without charging a deductible, co-pay or co-insurance (effective for health plan years beginning on or after September 23, 2010).
Covered services include:
Mammograms, colonoscopies and other cancer screenings.
Blood pressure, diabetes and cholesterol screening.
Lifestyle counseling (quitting smoking, losing weight, eating better, treating depression and reducing alcohol use).
Counseling and screening for healthy pregnancies.
In addition, immunizations recommended by the Centers for Disease Control and Prevention's Advisory Committee on Immunization Practices, including influenza and pneumonia, regular well-baby and well-child visits must be covered. Under an interim final rule released by the U.S. Departments of Health and Human Services (HHS), Treasury and Labor, services must be provided by an in-network physician in order to be covered. Comments on the rule are due September 17, 2010.