Med-Pro Management, Inc.


Medical Practice Management & Consulting

NewsWire

July / August 2010




Medicare Delayed 21.3% Cut...

Rates Increased by 2.2%...

On June 25, 2010, President Obama signed into law the "Preservation of Access to Care for Medicare Beneficiaries and Pension Relief Act of 2010", which eliminated the 21.3% decrease in Medicare rates and instead provides a 2.2% increase for services rendered on or after June 1, 2010, through November 30, 2010.

Additional updates from Medicare Palmetto GBA:

Palmetto began processing June claims with the 2.2% increase on July 1, 2010.
Any claims processed with the reduced amount should have been reversed; providers should have received the adjusted amount by 07/15/2010.
If claims were billed to Medicare at the same rate as the Medicare's fee schedule amount, Palmetto GBA would not adjust these claims automatically. Providers will have to submit the corrected claims to Palmetto GBA using Medicare's re-opening form. (Most providers charge much higher than what Medicare allows so this may not apply).
Palmetto GBA posted the new fee schedule on their website on 07/15/10, click here to see the updated fee schedule.

Quote

"Some people want it to happen, some wish it would happen, others make it happen."

Michael Jordan
Do You Qualify for Incentive Payments?
As part of the American Recovery and Reinvestment Act of 2009, the Centers for Medicare & Medicaid Services (CMS) has outlined what physicians will have to do to qualify to receive incentive payments.

To qualify for the Medicare and Medicaid incentive payments, ambulatory physicians have to demonstrate that they are "meaningful users" of certified Electronic Health Records (EHR) technology. To demonstrate meaningful user, pphysicians need to report a set of items known as "objectives" and "measures." The objectives are broad policy goals that CMS hopes to achieve through meaningful use - such as encouraging electronic prescribing. The measures are the actual criteria that physicians will have to meet to realize that objective. The objectives and measures are broken into two parts, known as "core" objectives and "menu" objectives. The core objectives and measures are a list of 15 items on which all physicians will have to report. In addition, physicians will select 5 of the 10 menu items that are most relevant to their clinical specialty.

Coffee Beans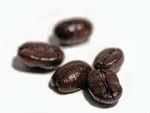 Meaningful Use of Coffee Beans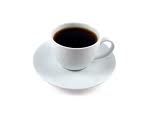 Objectives: Core Set (Meet all 15 items)
Record patient demographics

Record vital signs and chart changes (height, weight, blood pressure, body-mass index, growth charts for children)

Maintain up-to-date problem list of current and active diagnosis

Maintain active medication list

Maintain active medication allergy list

Record smoking status for patients 13 years of age or older

Provide patients with clinical summaries for each office visit

On request, provide patients with an electronic copy of their health information

Generate and transmit permissible prescriptions electronically

Computer provider order entry (CPOE) for medication orders

Implement drug-drug and drug-allergy interaction checks

Implement capability to electronically exchange key clinical information among providers and patient-authorized entities

Implement one clinical decision support rule and ability to track compliance with the rule

Implement systems to protect privacy and security of patient data in the EHR

Report clinical quality measures to CMS or states*
*Consists of 6 sub-measures
Objectives: Menu Set (Meet 5 of the following 10 items)
Implement drug formulary checks
Incorporate clinical laboratory test results into EHRs as structured data
Generate lists of patients by specific conditions
Use EHR technology to identify patient-specific education resources
Perform medication reconciliation between care settings
Provide summary of care record for patients
Submit electronic immunization data
Submit electronic syndromic surveillance data to public health agencies
Send reminders to patients for preventive and follow-up care
Provide patients with timely electronic access to their health information
Who is eligible for the Medicare and Medicaid incentives?
Medicare:
To qualify for the Medicare incentive, providers should demonstrate "meaningful use" of "certified" EHR systems. The payments will be paid in 5 years, starting in 2011. Providers who have already purchased an EHR system will also qualify for the incentive.
Medicaid:
There are a couple ways to qualify for Medicaid incentives:
Provider's patient mix should consist of 30% of Medicaid patients.

Pediatricians qualify if their patient mix consists of 20% Medicaid patients.

Provider's practice is primarily a FQHC and 30% of patient volume consists of "needy individuals" e.g. Medicaid, Healthy Families, Sliding Scale or uncompensated care.
How much are the incentive payments for using an EHR system?
Medicare:
Providers who are meaningful EHR users are eligible for Medicare incentives based on an amount equal to 75% of their allowed Medicare Part B charges, subject to the annual maximum limits shown in the chart below:
Maximum Medicare Incentive Payment Distribution per Year
| | | | | | | | |
| --- | --- | --- | --- | --- | --- | --- | --- |
| Year of EHR Implementation | 2011 | 2012 | 2013 | 2014 | 2015 | 2016 | Total |
| 2011 | $18,000 | $12,000 | $8,000 | $4,000 | $2,000 | 0 | $44,000 |
| 2012 | N/A | $18,000 | $12,000 | $8,000 | $4,000 | $2,000 | $44,000 |
| 2013 | N/A | N/A | $15,000 | $12,000 | $8,000 | $4,000 | $39,000 |
| 2014 | N/A | N/A | N/A | $12,000 | $8,000 | $4,000 | $24,000 |
Medicaid:
Providers seeking incentives under the Medicaid program could receive up to $63,750 over a 6-year period. (Pediatricians with patient volume of 20-29% will receive two thirds of the Medicaid maximum amount which equals to $42,500)
Cap on Net Average Allowable Costs under Medicaid Incentive Program

85% Allowed for Medicaid Eligible Professionals

Maximum Cumulative Medicaid Incentive over 6-year Period

$25,000 in year 1 for most Medicaid eligible professionals

$10,000 in years 2-6 for most Medicaid eligible professionals

$16,667 in year 1 for pediatricians with a minimum 20% patient volume, but less than 30% patient volume, Medicaid patients

$6,667 in year 2-6 for pediatricians with a minimum 20% patient volume, but less than 30% patient volume, Medicaid patients
Some other important information to consider:
Medicare will penalize providers who do not use EHR starting in 2015. Medicaid providers would not be subject to any payment penalties.
Providers who use EHRs do not need to purchase new EHRs to qualify for the incentive payments. To qualify, providers need to show that they are using a certified EHR.
If you are interested to find out more about any of the topics mentioned, please do not hesitate to send us an email at
mpm@medpromanagement.com
or call us at (888) 549-1713.
Med-Pro Management, Inc.
www.medpromanagement.com