MIND BODY THERAPIES
MIND-BODY SESSIONS
Life Transitions
Life Path and Purpose
Astro-Numerology
Past Life Regression
Health Energy Work
HypnoCoaching
HOLISTIC NUTRITION
**********************
OFFICE HOURS
MONDAY WEDNESDAY
THURSDAY
4PM TO 8PM
194 NORTH STREET
DANVERS, MA
978- 777-9911
********************
PHONE APPOINTMENTS
978-777- 9911
************************
FEE SCHEDULE
MIND/BODY or NUTRITIONAL SESSIONS $100 per hour
***********************
SECURE PAYMENTS ONLINE WITH PAYPAL
Use major credit cards on my website.
Find out more....Please check out music and books on my WEBSITE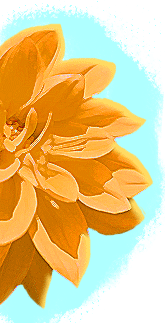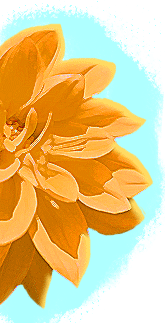 CHECK TWEETS


Click Twitter, follow "Starwheel"
HELLO FROM LAURA
We enter Summer on June 2Oth celebrating the summer solstice and the longest day of the year. Summer is the season of growth, fun and being outside. We bloom along with the flowers in warm weather and sunshine. Once my coat comes off, I finally feel free. I love the freedom of Summer. Here are four suggestions for easy living.
1. Set your exercise routine outside, whether walking, biking or other sports.
2. Eating simply.

Light foods are:

Fruits, Vegetables, Salads, Water, Light Protein.
3. 20 minutes of sunlight makes everyone feel alive.
4. 8 hours of sleep for rest and rejuvenation.
BODY:
VIRAL INFECTIONS
In May, I became an expert in Shingles. I had a classic case on my forehead. Shingles comes from the chicken pox virus which remains dormant in the body but can
awaken as Shingles. It started looking like a teenage case of acne - with pustules, itch, pain and rash. Shingles follows a nerve pathway. I was treated with an anti viral medication, laser and ultra sound. I meditated also.
Most people I spoke to had shingles or
knew someone who had it. Most were under 40, not in their later years, as I assumed. I opted not to have the vaccine, which I still think is a good choice.

Coincidentally, Shingles, popped up in the "Nip Tuck" TV series. Dr. MacNamara, one of the characters on the show,

commented, "It only happens to people going through life changes". Quite Right from a fictional M.D.
Dr. Rowen, a real doctor, believes
viral infections like colds and flu are symptoms of immune system deficiencies. The virus can only take hold when the immune system has been compromised. Common contributing factors are:
Vitamin D deficiency; Excess sugar and grains; Lack of rest or sleep; Stress.
MIND: IMMUNITY FACTORS


I believe that mental factors strongly contribute to
a lower immune function. In May, I was experiencing overwhelm, mental exhaustion, and worry. Hadn't been sleeping well, was rushing about and did not meditate.

Shingles stopped me in my tracks, slowed me down so I could
quiet my mind through meditation, resting and letting go. Usually, there is a message in "dis-ease".

Last month was tough for a lot of people. it was a month of shifting, changing gears and new life challenges. Very intense. We all need to take care of ourselves. It takes self care and self love to get the Body/Mind in balance.
SPIRIT: THYMUS MEDITATION
We meditate on the Thymus chakra, which is in charge of immunity and self-love. Here are the steps:


1.Go into meditation. Be aware of all the love around you.
2.Breath love into each chakra center.
3.Concentrate on the Thymus chakra (between the heart and throat chakra) See it as turquoise color. Notice if it is rotating properly, if the shape is correct and if if the color is vibrant. If it needs to be updated or improved - do so. Intensify the feelings of self love.
4. Allow the turquoise color to fill the body, mind and spirit while self love integrates into every cell. After filling yourself with turquoise energy and Self Love.
5. Come out of meditation.


Let Self Love become a habit.
LAURA'S EVENTS

PAST LIVES IS NOT A PARLOR GAME

PAST LIVES : A SPIRITUAL ADVENTURE


MID AMERICA HYPNOSIS CONFERENCE - NORTHBROOK, ILLINOIS


October 26- 28, 2012