Greetings!
Welcome to the Take Stock in Children Mentor Minute. Our goal is to give you ideas and tools to help you be the most effective mentor for your student.

Please let us know if there are any stories or tips you would like us to feature. In addition, let us know any questions you have or information you need.

Thanks for helping us invest in the future of Alachua County's students, one student at a time!
Important Dates to Know
Friday, February 12 - No School

Monday, February 15 - No School
Thursday, March 4 - Progress Reports

Wednesday, March 31 - End 3rd Quarter

Thursday, April 1 - BIG TSIC EVENT! 6PM

April 5 - 12 - Spring Break

Take Stock Scholar Email Addresses
We would like to create an e-newsletter for our Take Stock in Children scholars. However, in the past, we have not collected their email addresses. Can you please send us your student's email address? If they don't have one, please let us know that as well. Thank you!

Report Cards

Report cards recently went home with all students. By now, each of you should have received your student's report card as well.

Kudos to all students who have all A's and B's!

Student's whose Semester GPA fell below a 2.5 GPA have been placed on a Performance Warning. Notification will go home to the student's family and to you (their mentor). Our Student Advocate, MJ Cook, will meet with all of the Students on Performance Warning to come up with an Intervention Plan.

Student's can only be placed on probation three times throughout their tenure in the program. Failure to maintain a 2.5 semester GPA for a fourth semester will result in removal from the Take Stock in Children program, including revocation of the scholarship.

Student's whose semester GPA is above a 2.5, but received a D or lower in any class will receive a warning letter home. The warning is intended to inform the student, their family and you that we are concerned about their grade in that particular course. We want to make sure that we are proactive in addressing any issues the student is having in that particular class.

Please feel free to contact our office if you have any questions about our Warning and Probation policies.

Mentors Needed

We are currently recruiting mentors to mentor students in the following schools:
Eastside High School
Santa Fe High School
Santa Fe College (dual enrolled)

In addition, application will go out in March for our Class of 2016. We will need a whole new team of mentors to work with these students.

If you know anyone who may be interested in mentoring, please respond to this email or contact Nikki Wagner at 955-7003.

Mentoring Tips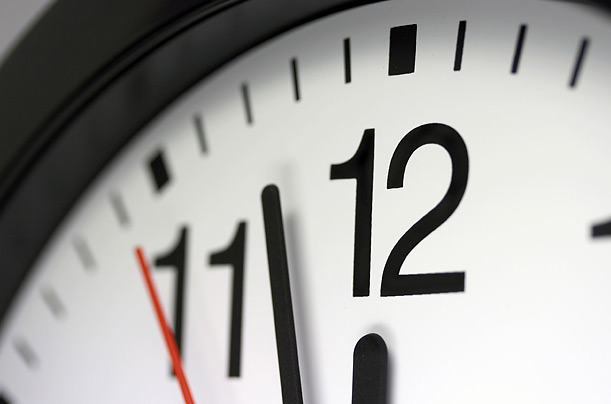 If most of your time mentoring is spent waiting for your student to get their school lunch - arrive at their school in time to pull them out of their class a few minutes early (with teacher permission) so that they can be first in the lunch line and spend more time with you.

Mentor to Mentor


One of mentors reported that her student's bicycle was recently stolen. Does anyone know of a non-profit that supplies low-income children with bicycles either free of charge or for a nominal fee? Please reply to this email if you have any suggestions.

About Take Stock in Children
Take Stock in Children of Alachua County is a mentoring and scholarship program for at-risk youth from low-income families.

Our mission is to identify at-risk youth in Alachua County and place them in an environment of success while providing them with a mentor and program support with the purpose of enabling them to achieve high school graduation, gain entry into post-secondary education and ultimately achieve their goals and dreams.

Our students promise to: remain drug and crime free, maintain good grades, meet with a mentor, and graduate from high school. In return, students receive a full tuition scholarship to college or vocational/technical school through the Florida Prepaid College Program, a caring, trained volunteer mentor from the community who meets with them once per week, case management and program staff support, life skills training, educational and career workshops and other opportunities.
Always feel free to contact us with any questions, comments or concerns.

Nikki Wagner
Program Coordinator and Foundation Manager
352-955-6891
tsic@gm.sbac.edu

MJ Cook
Student Advocate
352-955-7246
cookmj@gm.sbac.edu

Taal Hasak-Lowy
Executive Director
352-955-6891
hasaktl@gm.sbac.edu



"I've learned that people will forget what you said, people will forget what you did, but people will never forget how you made them feel." - Maya Angelou

Thanks for taking the time to mentor!

SENIOR NIGHT
REQUIRED FOR ALL TSIC SENIORS



ALL TSIC SENIORS are

required

to attend our Senior Scholar Night.

Tuesday, February 16th
6:45pm - 8:30pm

Center for Innovation and Economic Development
Downtown Santa Fe - Room DB125
530 West University Avenue

Seniors will learn:

What expenses their Take Stock Scholarship covers and what it doesn't cover

Information about Bright Futures

How to apply for Financial Aid

Opportunities at Santa Fe

DINNER PROVIDED

TSIC Senior's families and mentors are strongly encourages to attend as well.

PLEASE, PLEASE encourage your mentees to attend.

They must RSVP to Nikki at 955-7003 or wagnerng@gm.sbac.edu