Yikes! We missed January's newsletter, where did January go?!
I'd like a "do-over" for January, but since that's not happening we'll have to go with a January-February newsletter. We'll be back on track come March, promise.
Welcome to Next Level Promotions

Greetings!



This is a non-scientific survey designed to give you a snap shot of what your peers are thinking.
Last Month's Poll Results
Last month we asked how you feel about using Linkedin to promote your company's products or services.
The results were very interesting in that they seem to reflect the still evolving views on the place and use of Linkedin and other social media venues.
1/3 of the respondents see Linkedin as a great way to talk about their company's offerings.
1/3 thought is was OK to use Linkedin to promote their company but you couldn't be too "in your face" about it.
1/3 thought Linkedin should be for professional networking solely.
Although I'm meeting fewer people who don't use Linkedin at all, I'm meeting lots of people who aren't quite sure how to integrate it into their networking/marketing efforts and get the most out of it.
At our industry's largest trade show, (the EXPO, last week in Las Vegas), one of the best attended educational seminars was the one on Linkedin. Most participants seemed to be in the camp of "OK I have a Linkedin account...now what?"
So if you're still struggling with how to use Linkedin I guess you're not alone.
? Did You Know...
FDA Backtracks On BPA Stance
In a reversal from its previous position, the Food and Drug Administration (FDA) has announced it will more closely study the effects of the chemical bisphenol-A, commonly known as BPA. In a statement released Friday, the FDA expressed "some concern about the potential effects of BPA on the brain, behavior and prostate gland of fetuses, infants and children." As recently as 2008, the agency said BPA, which is often used as a component in plastic bottles, was safe. "I think this is all about erring on the side of safety and being assured there's no issue," says Kippie Helzel, vice president of sales at CPS/Keystone
..
In use since the 1960s, BPA can be generally found in hard plastic bottles, usually marked with a 7 on the bottom. The chemical was once used in baby bottles, as well, but has been phased out by major manufacturers that say BPA can seep into food. Reacting to studies that have found BPA to be harmful to animals, many companies, including industry suppliers, now produce BPA-free bottles. "After reports about BPA possibly being unsafe, maybe two years ago, there was an overall sales drop-off for those products," says James Canning, vice president of marketing at Gold Bond . "We've now gone away from products that have BPA."
To study BPA, the government will spend $30 million on human and animal research over the next 18 to 24 months. Although the FDA has agreed to monitor and test the chemical, the agency is cautioning its new research is not a signal that BPA is necessarily dangerous. "If we thought it was unsafe, we would be taking strong regulatory action," said Dr. Joshua Sharfstein, deputy commissioner of the FDA. As of now, the FDA has not banned BPA or any products that contain the chemical.

At Next Level Promotions we carry a wide variety of water bottles and drink containers that are BPA free.
Now, don't you feel smarter?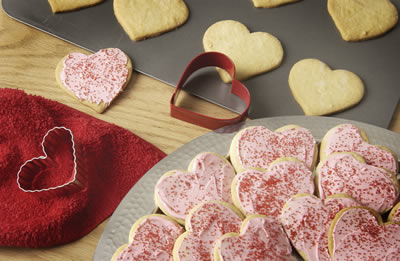 We went shopping for you! Look what we found!
Last month we were at the PPAI EXPO at Mandalay Bay in Las Vegas. (mid to upper 50's during the day, 40's at night but no snow!)
This year's show attracted about 2000 suppliers and approximately 15,000 attendees.

So, in no particular order, here's a sampling of what we saw:

The expandable flying disk, a frisbee that expands as you throw it, multiple colors.
The "Go Anywhere Speaker."
This is so cool, you attach the little gizmo to anything and that anything becomes a speaker for your MP3 player...and it's good sound as well! Lots of "Wow" factor here.
The die cast metal Micro engines can be removed from the aluminum ball point pen. Just pull them back and watch them zoom off!
One of the most talked about products at this year's CES was the Powermat. No wires, nor cords, just place your device on the mat and it charges cell phones, cameras, PDAs and many other electronic devices.
Use paper coffee cups at work? You can save up to 23 pounds of paper waste a year per person by using this biodegradable mug. Comes with a card describing its biodegradable qualities as well as use and care instructions.
From Charles River apparel, one of our favorite active wear clothing suppliers is this new item for 2010:
Looks like corduroy but soft as fleece with a contrasting micro
fleece lining. Very soft, 1/4 zip.
Available in chocolate brown or black.