Motors Geared up for Savings
If DOE adopts a new consensus proposal agreed to by efficiency proponents and manufacturers, electric motors used in industrial and commercial applications could be on track to save more energy than the entire state of Florida uses in a year. A recently-filed petition* asks DOE to expand standards coverage to motors previously excluded and bumps up energy efficiency levels for several types of motors. The estimated savings from the recommended standards over a 30-year period are 4.4 quadrillion Btu's (quads) of primary energy. For comparison, the recent clothes washer final rule is expected to save 2.0 quads over a similar time period. The recommended standards will also save motor purchasers more than $18 billion in reduced energy bills over that span.
The petition, developed over two years of discussions, builds on DOE's rulemaking activity. In a May 2012 test procedure final rule, DOE adopted updates to industry's testing standards and changed the electric motor definition to "a machine that converts electrical power into rotational mechanical power", setting the scene for the broadened scope outlined in the petition. The petition recommends standards equivalent to the "NEMA Premium" levels for most types of motors from 1-500 horsepower including motors that were previously unregulated such as definite purpose and special purpose motors. The petition excludes only a handful of motor types including liquid-cooled, submersible, air-over, and integral brake motors.

T
he petition recommends a January 1, 2015 effective date provided that the standards are adopted by the end of this year.

*

The petition was signed by the American Council for an Energy-Efficient Economy, the Appliance Standards Awareness Project, Alliance to Save Energy, Earthjustice, NEMA (National Electrical Manufacturers Association), Natural Resources Defense Council, Northwest Energy Efficiency Alliance, Northeast Energy Efficiency Partnerships, and Northwest Power and Conservation Council.
Critical DOE Decision Awaited on Battery Chargers and External Power Supplies
Will they or won't they? Will DOE go with weak battery charger standards? Or will they go with standards similar to those adopted by California and recommended by efficiency proponents? Only DOE knows for sure.
800 million battery chargers and external power supplies are sold
in the U.S. every year.
DOE's proposed battery charger standards sacrifice large cost effective savings. If DOE were to adopt standards similar to existing California standards instead of the
proposed levels, consumers and businesses would save $400 million more on their electricity bills in 2020 alone.
Advocates, 'charged up' by a weak proposed rule, inundated DOE with facts, figures, and analyses to show that more robust standards for several battery charger classes (comprising about 75% of all BC sales) are both cost effective and technologically feasible. DOE relied on 'tear-downs' of a limited number of products to determine the cost to improve efficiency. Unfo
rtunately this approach failed to uncover the cheapest way to improve efficiency. For example, in many cases, DOE's analysis did not capture either improved charge control for nickel chemistry batteries that costs only 60-80 cents or high-efficiency power supplies that can have an incremental cost as low as 10 cents.
If DOE sets battery charger standa
rds at levels similar to California's standards and adopts the standards for external power supplies from the proposed rule (advocates
support the proposed standard levels for external power supplies), we can expect a nationwide reduction in electricity use equivalent to the production of 4 medium-size (500 MW) power plants and savings of $1 billion annually in reduced electricity bills. Why wouldn't they???
Another Transformative Decision Awaited
We wrote about the weak proposed rule for distribution transformers in our last edition (
see "Distribution Transformer Proposal Falls Way Short, Issue 9
), but we just had to mention it again because the implications of weak standards will be with us for years to come. Transformers have a looooong lifetime so energy losses will be with us for a looooong time too.
Negotiations a year ago came close, but ultimately failed to reach a final agreement, so DOE went back to their traditional rulemaking process. DOE opted not to go with standards levels which would produce higher savings. ASAP Executive Director Andrew deLaski noted: "What's most surprising is that DOE's proposal falls short of efficiency levels proposed by some of the largest transformer manufacturers. Just increasing the standards to levels which major manufacturers have described as acceptable would significantly increase benefits for consumers and the environment." If DOE fails to budge and sticks with the weaker standard and not the higher standards initially deemed acceptable by manufacturers, ratepayers risk losing $10 billion over the next 30 years. Kind of puts that 'transformative decision' in perspective.
Clothes Washers and Dishwashers Loaded Up with Savings
In two long-awaited decisions, DOE published direct final rules for both clothes washers and dishwashers, ensuring years of energy and water savings. The rules, based on an August 2010 negotiated agreement between industry and efficiency proponents, are expected to be finalized on September 28, 2012. According to analysis by ACEEE and ASAP, new standards for clothes washers will save consumers between $400 and $600 on utility bills over the life of the washer compared to a washer meeting current standards. Buyers of new dishwashers will will save about $100 over the life of the product compared to a dishwasher that just meets the current standards. Net savings for consumers over a 30-year period will total nearly $31 billion for both products.
Clothes washers have 2 efficiency metrics (water and energy), 2 types (top and front loaders), 2 sizes (compact and standard) and 2 tiers (for top loaders only). The first tier goes into effect on March 7, 2015 for top and front loaders and the second tier goes into effect on January 1, 2018 for top loaders only. DOE estimates that savings over 30 years will amount to 2.0 quadrillion Btu's and more than 3 trillion gallons of water.
Dishwashers have 2 efficiency metrics and just 2 product classes - standard (≥ 8 place settings) and compact (< 8 place settings). The new maximum annual energy use for these products is 307 kWh and 222 kWh respectively. The maximum water consumption per cycle is 5.0 gallons for standard size and 3.5 gallons for compact. The new standards will go into effect on May 30, 2013.
S

tandards Backlog at OMB Continues




The delays at OMB continue. Though two products (clothes washers and dishwashers) recently moved off the OMB review list, three new products were added. Proposed rules for commercial refrigeration, metal halide lamps and certain incandescent reflector lamps now sit in the queue with walk-in coolers and freezers. The latter proposed rule has been at OMB for nearly a year; the others nearly seven months. The consequences of this delay are wasted savings and further backlog at DOE. Efficiency proponents continue to urge the OMB to move the rules along.

FTC Maps Out New Strategy for Regional Standards Labeling
Add maps to the list of items which may adorn the FTC's Energy Guide labels for air conditioners and furnaces, making it easier for distributors, installers, and consumers to understand and comply with the new regional standards. If the FTC's June 6 proposed rule is adopted, the labels will also include a list of states in which the equipment can legally be installed. These additions won't take the place of the easily recognizable yellow EnergyGuide label but instead will supplement the important data already on the label.
You'll also see the label in more locations. According to the proposed rule, the FTC "proposes to expand the label's availability by requiring it on manufacturer websites, on product packaging, and at the point of sale". The purpose is to ensure that industry members have information to comply with the standards and customers have access to the information before they purchase the product.
A few other items of note:
The FTC is proposing to use the term 'efficiency rating' on the labels instead of technical terms such as AFUE and SEER;
The proposed label changes will go into effect on May 1, 2013 for non-weatherized furnaces, mobile home gas furnaces, boilers, electric and oil-fired furnaces (the latter three are not subject to regional standards) and January 1, 2015 for central AC, heat pumps, and weatherized furnaces;
New ranges comparing efficiency levels of similar models will be updated on the dates noted above;
The maps will not appear on units that are legal to install in any state (for example, a 90% AFUE furnace), instead they will have the following disclosure: "Federal law allows this unit to be installed in all states and territories";
The FTC is seeking comment on whether it should include a Quick Response (QR) scan code on the labels which would link to detailed information on the DOE website;
On a related issue, the FTC is proposing to amend the oil furnace label to "include the efficiency ratings associated with different input rates". The FTC seeks comment on whether the boiler label should be similarly changed.
For a look at the proposed new labels,
click here
and go to pages 33352 through 33359.
California: Phase 1 Moving Forward
The California Energy Commission (CEC) is expected to issue a Request for Information (RFI) for Phase 1 of the appliance standards rulemaking sometime this fall. Products on CEC's Phase 1 agenda include electronics (displays, computers, set top boxes, and game consoles), lighting, (MR-16s, LED lamps, and dimming ballasts) and water and other topics (commercial clothes dryers, air filter labeling, pools and spas amendments, toilets urinals, faucets, and water meters). CEC typically allows up to a 60-day comment period following an RFI.
Following the comment period, stakeholders will have the opportunity to submit standards proposals to CEC. If the process follows prior rulemakings, we expect to see a public workshop sometime in early- to mid-2013. For more details, visit the
CEC website.
Enforcement Rulemaking Started
In October 2011, Governor Brown signed legislation granting the Energy Commission the authority to issues fines and citations for violations of the appliance efficiency regulations. On March 23, the CEC held a public workshop to ask for comments in the development of this administrative enforcement process. We await the proposed rulemaking schedule which was supposed to be published in April 2012. Read more on
CEC enforcement
.
What's up at DOE?
DOE has been plugging away in 2012. The articles above highlight key rulemakings for clothes washers, dishwashers, battery chargers and external power supplies, distribution transformers, and electric motors but much more has been happening, including movement on a number of test procedures. Here are the latest developments:
Standards for dehumidifiers were first prescribed by federal legislation in 2005 (EPACT) and updated in 2007 (EISA). DOE is considering 6 product classes, 1 for whole-home dehumidifiers and 5 for portable dehumidifiers based on the number of pints of water removed per day (from up to 35 pints per day to greater than 75 pints). At ACEEE's Summer Study, the Cadmus group presented the results of a study showing that residential dehumidifiers use an average of 1000 kilowatt hours a year which is equivalent to 9% of average annual household electricity use. A DOE public meeting will be held on September 24 and comments are due by October 17.
DOE adopted standards for commercial clothes washers, machines commonly used in laundromats, dormitories, and apartment buildings, in January 2010. DOE is required by law to issue a final rule to amend those standards by January 1, 2015. A public meeting will be held on September 24 and comments are due by October 12.
Furnace Fans
DOE has recently published both a test procedure proposed rule and a preliminary technical support document (TSD) for furnace fans. Furnace fans are used
to circulate heated and/or cooled air through a home's duct system and are typically sold as part of a furnace or a heat pump. Furnace fans are also sometimes used to circulate air in "constant circulation" mode even when the heating or cooling system is not operating. The proposed test procedure would measure fan electricity consumption and airflow at three different airflow settings to represent heating, cooling, and constant circulation modes. Baseline furnace fans typically use permanent split capacitor (PSC) motors, which are inefficient at low speeds and often do not provide sufficient airflow in homes with typical ductwork. In the preliminary TSD, DOE evaluated two higher-efficiency motor types: (1) constant-airflow brushless permanent magnet motors (often referred to as ECM motors), and (2) constant-torque brushless permanent magnet motors (often referred to as X13 motors). DOE's preliminary analysis found that a standard based on X13-level motors would save 1.6 quads of energy over 30 years and would yield $3.8-$10.7 billion in savings for consumers.
Microwave Oven Standby Power and Off Mode Power
In the SNOPR, DOE proposed maximum standby power levels of 1 watt for stand-alone and combination countertop microwave ovens and 2.2 watts for built-in and over-the-range combination units. The NODA initiates a rulemaking on active mode test procedures for microwaves.

ASHRAE Products
DOE amended standards and test procedures for water-cooled and evaporatively-cooled commercial package air conditioners and variable refrigerant flow (VRF) heat pumps less than 17,000 Btu/h. In addition, DOE adopted new standards for computer room air conditioners and VRF water-source heat pumps. The new efficiency levels correspond to levels in ASHRAE 90.1-2010, which is a commercial building energy code.
Light Emitting Diodes (LEDs

)
DOE proposed to adopt modified versions of the Illuminating Engineering Society of North America (IES) industry test procedures for determining input power, lumen output, correlated color temperature (CCT) and rated lifetime. DOE anticipates publishing a Final Rule for the LED test procedure in November 2012.
Plumbing Products and Pre-Rinse Spray Valves

DOE proposed to adopt the most recent version of the American Society for Mechanical Engineers/American National Standards Institute (ASME/ANSI) industry test procedures for faucets, showerheads, toilets, urinals and pre-rinse spray valves.
State of the States
ASAP will prepare a Model bill this year for those interested in pursuing state standards. Contact
Marianne DiMascio
for more information.
Fun Facts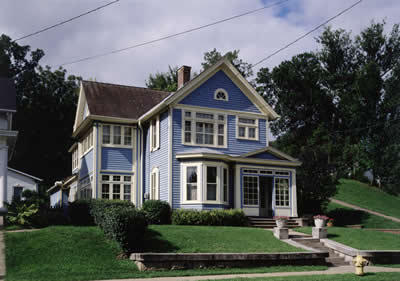 The correct answer is 'decreased'. According to the U.S. Energy Information Agency, "the average U.S. household consumed 90 million British thermal units (Btu) in 2009." This is down from about 115 million Btu per household in 1980. The EIA attributes the decline in part to "improvements in the efficiency of space heating, air conditioning, and major appliances." They also note that this downward trend occurred despite the rise in the average size of homes and an increase in the use of electronics. See Today in Energy for more details.
We'd love to hear from you with feedback about the newsletter and the work we do. Please send along your ideas, comments, or suggestions to:
Marianne DiMascio, Appliance Standards Awareness Project
781-312-8999
mdimascio@standardsasap.org, www.appliance-standardsasap.org
FOLLOW US ON TWITTER: www.twitter.com/ASAPstandards
Secret

a

ry Chu on Appliance Stan

dards:
"You really can have yo
ur cake and eat it too"
(from a
June 14 Greenwire article by
ASAP's Comings and Goings
Anthony Fryer joined the ASAP staff in July as a Senior Analyst replacing Adam Christensen who was granted a National Science Foundation SEES Fellowship at Johns Hopkins University. Anthony was a Corporate Attorney for a large software manufacturer that focused on providing software solutions to the energy industry. He also worked as a Project Manager at D&R International, managing all aspects of the EnergyStar appliance program on behalf of DOE. Anthony will lead ASAP's technical analysis for a focused subset of technologies (lighting, electronics, and water heaters) conducting research that will serve as the foundation for future energy efficiency standards.
You can reach Anthony at
afryer@standardsasap.org
Upcoming DOE Hearings
September 24
Commercial Clothes Washers
September 24
1pm-4pm
Dehumidifiers
ASAP Blog Coming Soon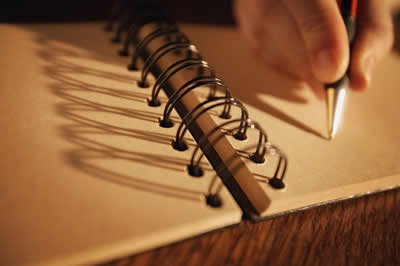 Check the ASAP
website
soon for our new blog. We'll share information and opinions on the latest in appliance standards happenings. We are also seeking ideas for a for a name - send ideas to:
Fun Facts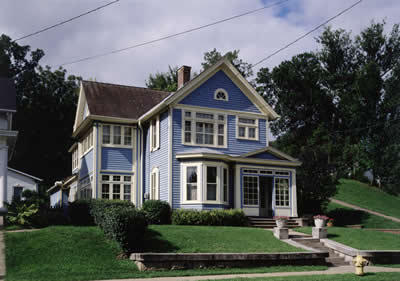 Since 1980, has the average energy use per household increased or decreased?
see answer below