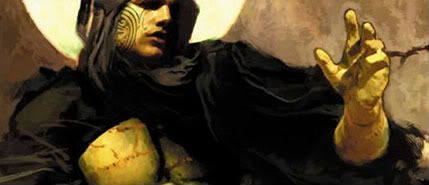 A new year brings the promise of new beginnings -- new books, new thrills, new features and new adventures. See more good reasons to read Dean's latest novel, BREATHLESS, and learn more about Dean's research for YOUR HEART BELONGS TO ME. There are also several new features to read -- FROM DEAN'S FILES is a regular column that will bring you stories from the past and this month Dean remembers

The Invasion of the Body Snatchers

; a fan column called THE FAN SIDE and a survey that asks for your feedback. And you don't want to miss Dean's avatar message for January. It has quite an ending!
We've Got Proof That Reading BREATHLESS Is Safe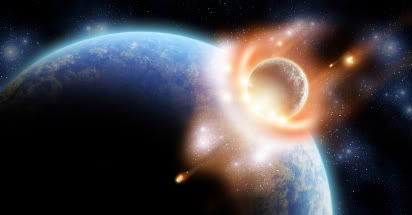 One good reason to read Dean Koontz's latest

New York Times

bestselling novel -- BREATHLESS:

No one sitting at home, reading a Koontz novel has ever been killed by a meteor. But if you look at the fine print on the back of a movie ticket, you'll see a disclaimer that the theater refuses to be held responsible for deaths by meteor during the show.

Read more about BREATHLESS.

Beat the BREATHLESS Quizmaster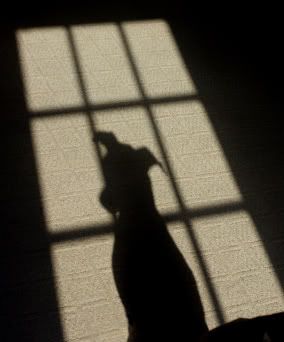 1. Grady's dog Merlin is what
type of dog?



2.

Mitchell Feigenbaum, in real
life was a mathematical
physicist. Dr. Lamar Woolsey
used the same name whenever
he played what?



3.

What are the names of the
two mysterious dog-like
creatures?



4.

Dr. Eleanor Fortney works as a
what?



5.

What did Cammy's mother and boyfriend do to Cammy's father?

Dean's Research: Not for the Faint of Heart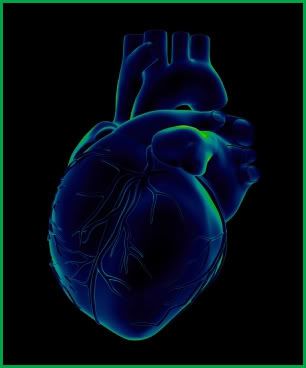 (For

YOUR HEART BELONGS TO ME

-- now on sale in paperback - Dean extensively researched the medical procedures for heart transplants. In the following story he let's readers in on how he prepared for the novel.)



I have been asked how much research into transplant surgery I did before writing YOUR HEART BELONGS TO ME. I would like to reveal that, in the interest of accuracy and the accumulation of vivid detail, and because I bring total commitment to my writing, I underwent a heart transplant myself, even though I didn't need one. This would be a lie, however, and people without a sense of humor would write by the hundreds to accuse me of taking a perfectly good heart needed by some patient who really needed it.

To prepare for this novel, I read a few books on the subject of transplants, watched two educational films during which I passed out repeatedly at the sight of blood, and spoke with a few medical specialists in the field--largely to ascertain how they manage not to pass out in surgery every time they expose the pulsing internal organs of a patient.

Read more.

FROM DEAN'S FILES: These Immigrants Don't Need No Stinkin' Green Cards
When I saw the first version of

Invasion of the Body Snatchers

, directed by Don Siegel, I was only a kid, but I knew it contained more truth than any movie I had ever seen before.

I don't mean that I suddenly suspected the neighbors of having gone to high school in another galaxy or that I expected to find a giant pod tucked in the back of my closet. Well, okay, I did expect to find a giant pod in my closet, but the worst thing I ever turned up, after countless panicky searches, night after night, was an old sneaker with an aromatic touch of mildew in it. And that was just last week.

When I say the movie brims with truth, I am not saying that the story line is literally true. Rather, it expresses profound truths through a compelling metaphor. Some critics have suggested that the film plays on fears of communism and is perhaps the most effective of the red-scare movies, but that's an inadequate interpretation.

Read more.


THE FAN SIDE: My First Encounter with Dean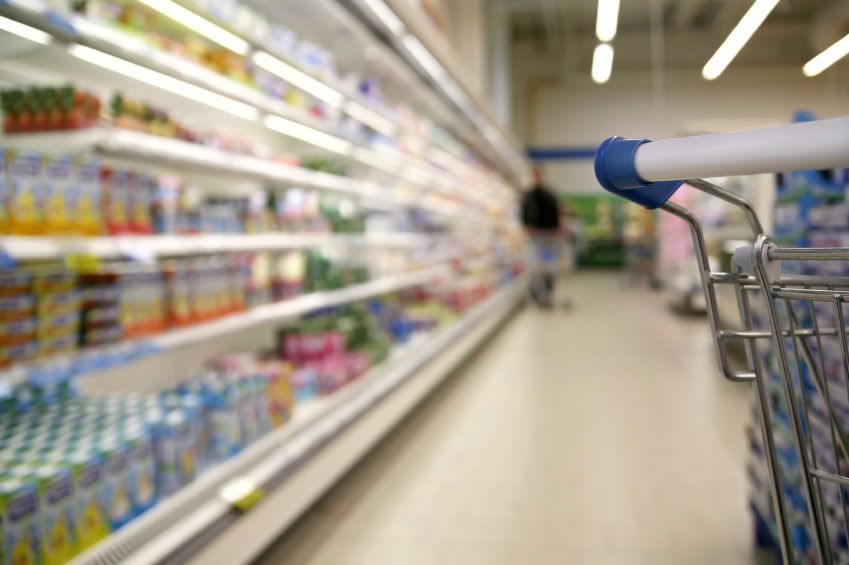 (Long time Dean Koontz fan and writer Chris Meeks launches a new feature this month to give voice to Dean's fans.)

Even before I met Dean in the supermarket, where my life changed forever, I was already in a good mood. That night had provided the picture-perfect backdrop for October, as if taken straight out of

It's the Great Pumpkin Charlie Brown

. I always hated the unbearable Florida heat, and those humid summer nights had finally given way to their fall cool down. I was thrilled, and I could smell Halloween in the air for the first time. This was, and always will be, my favorite time of year. And with the upcoming holiday in mind, I was in the mood for something creepy.

It was my eighth grade year, 1989, and up to this point I'd enjoyed most of the whimsical worlds of fiction found in any typical middle school library. But with high school looming around the corner, I'd decided it was time for me to become a man and move on to something with more words, and fewer pictures. I just had no idea the transition would be so . . . scary.

Every Thursday, my ritual consisted of accompanying Mom to the town's now extinct Kash n' Karry, where I'd usually con her into getting me the latest issue of

Iron Man

or

Thor

, and in return, I'd help her carry groceries up the steps of our stilt home. But like I said, I needed more words and fewer pictures - something a little more substantive that would not only add to my Halloween experience, but also take longer than thirty minutes to read.

Read more.

Tell us which Dean Koontz novel made you a fan. Take our quick survey.

ODDITIES

: A Simple But Complicated Life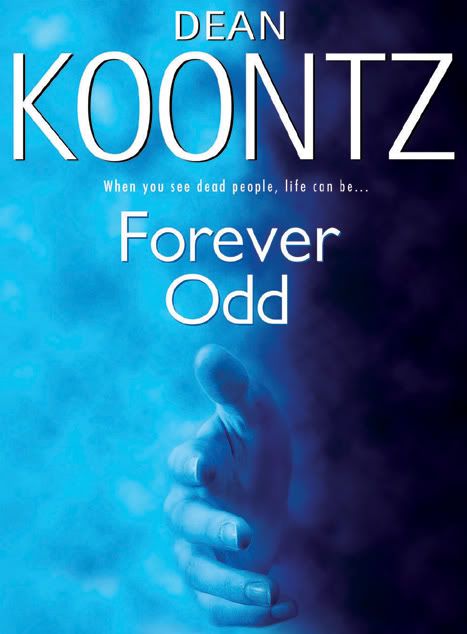 "Standing in a moldering room in a ruined hotel, contemplating a useless shotgun, listening to a murderous madwoman assure me that my fate was hers to decide, having given away both my coconut-raisin power bars, I felt humbled, all right. Maybe not as humbled as Wile E. Coyote when he finds himself flattened under the same boulder with which he intended to crush the Road Runner, but pretty humble."
-- Odd Thomas,
FOREVER ODD
Ten Years Old, Reading In Bed

From a blanket, the boy built a palace
With a flashlight for a chandelier.
Down a rabbit hole, he followed Alice,
Where the cursing and shouting weren't clear.
He lived stories of courage and malice,
While the old man chased bourbon with beer.
Riding with horsemen north out of Dallas:
Thunderous hoofbeats would not let him hear
The plotless rage and whiskey diction
And the chaos always conquered by fiction.

This dangerous and infamous book -- from which Dean often has quoted poetry in his novels and for which he has written an amusing history as the introduction -- was published in a limited, signed and numbered edition of 1,250 by Charnel House in 2004. The price was $100. Subsequently, that edition has traded for $1,200 and more on the collector's market. Dogged Press recently issued a handsome, limited regular hardcover edition (not signed), which sells for $30 plus postage and handling. It is available only through our Dean Koontz Web Store. But don't wait, they're selling out fast!


Valentine's Day Gifts for Koontz Sweethearts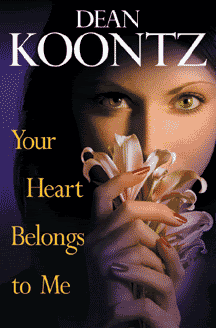 Show your sweetie that you care in a unique way with a signed book from Dean! Dean's YOUR HEART BELONGS TO ME is not your typical love story, but a best seller that's sure to thrill! For anyone who has loved and lost a pet, a signed copy of A BIG LITTLE LIFE is sure to be appreciated. Only Dean could tell his "love story" with his beloved golden retriever Trixie with such humor and hope. Both autographed books are affordably priced at $30 in the DK Store!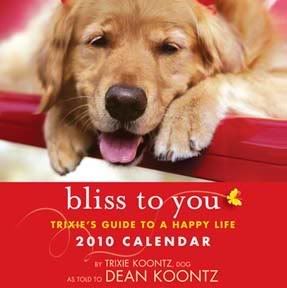 Free 2010 Trixie Calendar with any T-shirt or Dog Shirt purchase

Buy any T-shirt - either for yourself or for your pet and receive the BLISS TO YOU 2010 Day-to-Day Calendar free! Enjoy Trixie's lessons in joyful living and dog wisdom on a daily basis.


CONT'D: My First Encounter With Dean
The book aisle had those old, wire racks you rarely see anymore, probably because it has something to do with causing premature edge-wear on new books. But anyway, I wanted to find the book, and being slightly impatient and OCD, I demanded my first choice to be a winner.

"Find something?" mom said as she caught up with me pushing her loaded shopping cart.
"I think so."

Of course, mom graciously tossed it into the buggy and proceeded to checkout. In just a few hours, that would be the first day of the rest of my life.

That chosen book was the most impressive page-turner I had ever read... Some chapters had my hands shaking, and other parts made me want to stop reading in fear of seeing what happened next. Curiosity always won, and the further I got into that suspenseful masterpiece, the quicker I flipped the pages. By the end, I could've sworn I'd sprouted my first chest hair.

PHANTOMS, by Dean R. Koontz. What a way to start a new legacy for me. And that began my long-lived friendship with my all-time favorite author.

I had asked fans once about their first encounter with Dean in one of my Fanspace blogs. Here are some of the more memorable replies: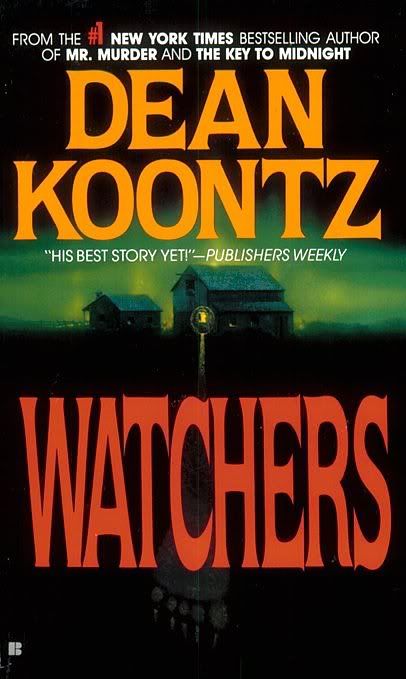 Back in '85, my 10th grade English teacher turned me on . . . to Koontz, by loaning me a copy of PHANTOMS. From there on out he had my attention, Koontz too.


-Cheryl



I've been reading Koontz since I was 11, and it all started with WATCHERS. I fell in love with Einstein and have had a special love for golden retrievers ever since. I read my mother's copy so many times that it fell apart a couple of years ago and I had to buy another copy, but I still keep the old one around, held together with binder clips, lol...


-Teresa




One of the first books that hooked me was COLD FIRE. I loved the "super hero" feel of the main character and how he was always trying to help people. I enjoy so many of his themes though (especially the ones delving into the "science" side of horror).

-Unknown


When my ex and I had our first son, we got a nanny. Didn't work out, so our neighbor, an old friend of the family, took over. She and her husband had a beautiful Golden named Einstein. When I finally got around to asking about it, she gave me WATCHERS. I was immediately hooked.


-Ron



The first book that got me hooked was PHANTOMS! Loved it. I was not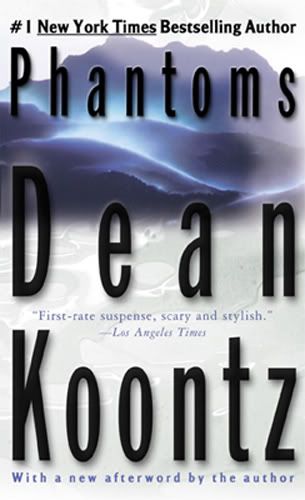 much of a reader, but I found myself in a tent in the middle of Afghanistan in March of 2003, and some of the folks out there really weren't happy nor looking to make friends. So, I went into the Red Cross where they have free books for the taking, and the cover for this book is what drew my attention to it. Believe it or not, I did not know who Dean Koontz was at that time. But I was skeptical because in my opinion books were too slow. So I opened the book and read the first sentence: "The scream was distant and brief. A woman's scream." And I was hooked. The next day after I finished reading PHANTOMS I went to the Red Cross and picked up all the Dean Koontz books they had there. I've been obsessed with him ever since.


-Felix



Back to top.


Quizmaster Answers:





1.

Irish Wolfhound


2. Poker




3. Puzzle and Riddle




4. Zoologist




5. Stabbed him and buried him at sea.
BREATHLESS
A thrilling novel of suspense and adventure, as the lives of strangers converge around a mystery unfolding high in the Colorado mountains-and the balance of the world begins to tilt...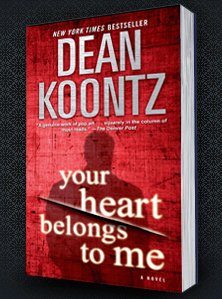 YOUR HEART BELONGS TO ME
A riveting thriller that probes the deepest terrors of the human psyche--and the ineffable mystery of what truly makes us who we are.
A BIG LITTLE LIFE
In this big world, Trixie was a little thing, but in all the ways that mattered, including the effect she had on those who loved her, she lived a big life.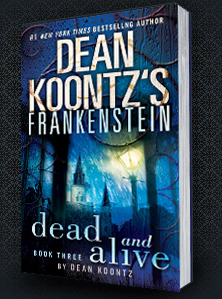 FRANKENSTEIN 3: DEAD AND ALIVE
If you think you know the legend, you know only half the truth. Now the mesmerizing saga continues.
The Library

Genres
Tales of Terror
Limited Editions, Trixie Stuff, Signed Books and More...