FEBRUARY 2012
TeenServe Super Bowl Ad?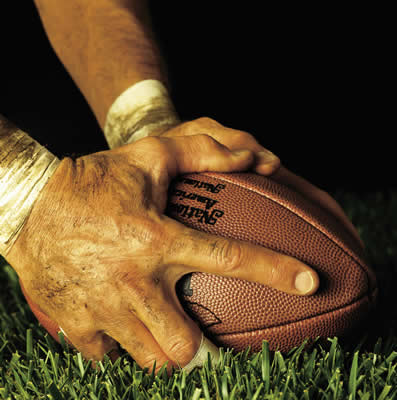 As we discussed our marketing plans for 2012, we joked about buying an ad that would air during the Super Bowl! Hey - this year's ads are only $116,000.00 per second or almost $3.5 million for a 30 second spot! And that doesn't count the cost of production!! If we could afford to do this, we are pretty sure that thousands of youth leaders would hear about TeenServe in one 30 second span of time.
What would happen if Jesus ran a Super Bowl ad to tell everyone that He had paid the penalty for sin and those who believe in Him can be forgiven and live eternally with Him? How cool would that be?
The truth is, right before Jesus went back to heaven, He told his disciples..."Go into all the world and preach the gospel..." No manuals, instructions or software were given, just the command, "Go." Is God leading you to "Go" up to a friend and tell them about Him? Is God leading you to "Go" to a youth retreat or mission trip? Is God leading you to "Go" up to a friend and invite them to a youth event or mission trip? I know that sometimes you might feel like you don't have the skills to be a witness for Jesus, but all He wants us to do is "Go!" "Go" up to your friend..."Go" to that retreat..."Go" to that mission trip...Get up and Go!
"Go into all the world and preach the gospel to all creation." Mark 16:15
There are still spots in all of our locations! Register today!

Route 66 WorkCamp

June 10-16, 2012

Cedar Valley WorkCamp

June 24-30, 2012

Wild Rivers WorkCamp

(In partnership with Wild Rivers

Habitat For Humanity)

July 8-14, 2012

Lake Holcombe ServeCamp

ServeCamps for 6th-8th Graders

Picture of the Month

Got milk? Yum! Yum! Wait a minute...Aren't you supposed to put the paint on the house? I feel a "new rule" coming on!!

TeenServe is on Faceboo

k


TeenServe wants to be your friend!


Stay up on all of the latest news, and tag us in your photos from last summer!

Contact TeenServe
888-59TEENS

(888-598-3367)

CHECK OUT OUR 2011 WORKCAMP LINE-UP!!

Phil Joel, the former bass player for the Newsboys is very excited to be leading worship at all three TeenServe WorkCamp Mission Trips next summer!

Joel Johnson

started preaching when he was 14. Since then he has ministered in over 20 nations and in hundreds of churches. As a teen, Joel surmounted the challenges brought about by poverty, a broken home, and abuse. His inspirational stories and teaching have helped thousands to find freedom from the wounds of a broken past.

Phil and Joel are very excited to serve the Lord with us next summer in Pontiac, Illinois; Waterloo, Iowa or Balsam Lake, Wisconsin! They want to meet you all!!!

Are you looking for a summer mission trip for your

A ServeCamp may be the answer!

What is a ServeCamp?

A unique mission trip that combines "serving" with a summer camp experience. You will experience serving residents by painting their home or building a wheelchair ramp or maybe raking their yard, plus fun times of swimming, canoeing, volleyball, mini-golf or Frisbee golf! And every evening there will be a program featuring pictures, crew stories, worship and an uplifting message!

Join us July 16-21 at Christian Harbor Camp in Lake Holcombe, Wisconsin!

Cost is only $325.00 per person. Space is limited, so please register early.

Click here for more information!