Cascade Title's Manager Message
Joel Lengyel
Manager

We have all heard the expression "go fly a kite!!", but have you really ever given much thought to the kite?? There is quite a bit of history on these little flying objects, so since we are here in the month of March, well known to be windy, here are some interesting facts about the "fengzheng".
Why did I say "fengzheng"?? It is the Chinese word for kite, and that, my friends, is where popular opinion says this all started about 2,800 years ago! Made of fine silk fabric and bamboo, these materials were not only light but strong. Alternatively, two kite authors, Clive Hart and Tal Streeter hold firm that the leaf kite existed far before that time in what is now known as Indonesia (based on cave paintings). The Chinese insist that it was the 5th century philosophers, Mozi and Sulawesi who were the inventors, and they used a paper kite to send a message for a rescue mission. The Chinese have used the kite to measure distances, determine the wind direction, and to lift men and for signaling and communication in military operations.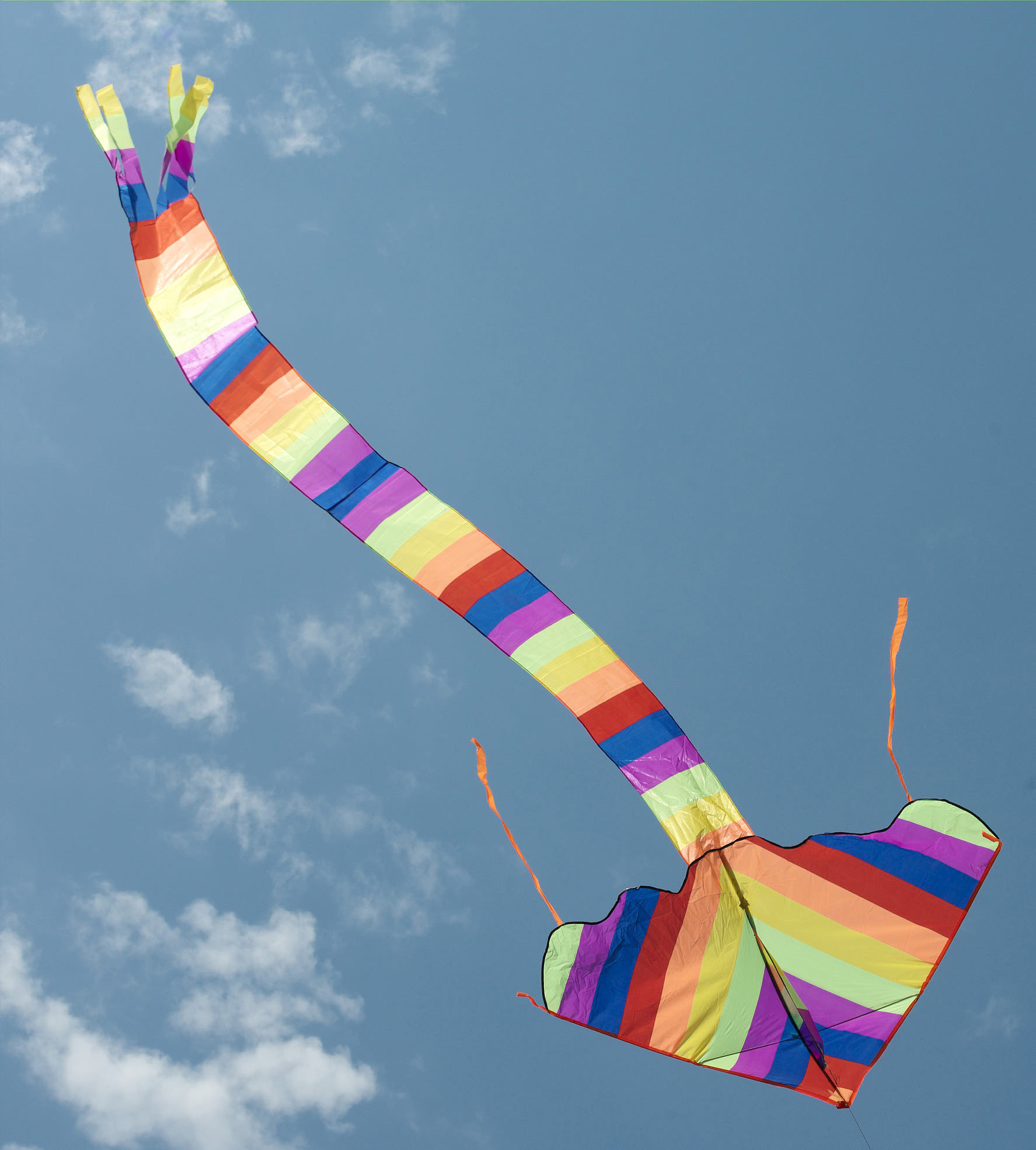 Stories of kites were brought to Europe by Marco Polo towards the end of the 13th century and were initially regarded as curiosities, but by the 18th and 19th centuries, kites were being used as a tool for scientific research. It was in the year 1750 that Benjamin Franklin published a proposal for an experiment to prove that lightning is electricity by flying a kite in a storm that appeared capable of becoming a lightning storm. But did you know that it has never been confirmed that he ever did carry out this proposal?? I was always under the impression that he did, but it was a French gentleman, Thomas-François Dalibard that conducted a similar experiment using a 40 foot rod instead of a kite and was successful in extracting an electrical spark from a cloud. Shocking!
During the years between 1860 and 1910, the kite became very popular and started to be used for scientific purposes such as meteorology, aeronautics, wireless communications and even photography. Since then, kites have mainly been used for recreation and for all of us to enjoy as we walk along the beach. Designs vary and often emulate flying insects, birds, mythical creatures and colorful patterns. Tails are mainly used for single string kites to keep the nose of the kite pointed to the wind. Modern acrobatic kites use a two or four line for control and this helps them to create the fun dancing patterns they display. Well, I hope you have found some of these facts to be fun and interesting and with that, the inspiration to "go fly a kite"!!
Take care,
Joel Lengyel