Cascade Title Barometer

Click here to view the most recent copy of the Cascade Title real estate barometer.
Kiwanis Casino Bus Trip for Relay!

Clear your calendar for Saturday, November 12th, and plan on a fun-filled evening of entertainment and gambling, all in benefit for Kelso Kiwanis and the Relay for Life! The trip includes your bus travel to and from the Lucky Eagle casino, games, prizes, live entertainment and tons of fun! Space is available on a first-come, first-pay basis. Click here for more details, or call Dennis or Nita at 425-2950 to reserve your spot today!
Dear ,
This month, we remember to have gratitude for the many blessings in our lives. Cascade Title's thanks you for your continuing business, and we hope you enjoy an excellent Thanksgiving holiday.
Sincerely,
Your Friends at Cascade Title Company
LeeRoy Parcel: A Multi-Talented Man!
LeeRoy began his career in title insurance with Land Title of Cowlitz County in 1979. Working at Thurston County Title when they purchased Land Title in 1989, LeeRoy became Cascade Title's first manager, serving in that capacity until 1997. During that time, LeeRoy obtained his LPO license and assisted the escrow department as well as the title department. After working in other Schreiner family title offices, LeeRoy returned to Cascade Title in Longview as Senior Title Officer in 2001. With the down-turn in the economy, the opportunity arose to help strengthen Cascade Title and make a career change. So after 32 years in title insurance, LeeRoy has joined the escrow side of Cascade Title. LeeRoy brings his knowledge and experience dealing with title issues regarding real estate in Cowlitz County to the closing table to better serve our customers.
LeeRoy and his wonderful wife, Melissa, have 3 children: Kimber, Logan, and Grace. Along with their busy schedule with the kids' activities and school, LeeRoy plays drums with various bands and is in the Praise Band at Calvary Community Church. He is also a long-time member of the Pioneer Lions Club.
LeeRoy is excited for the new opportunity that being an escrow officer offers. He is looking forward to meeting more people in the real estate industry. Cascade Title is proud to announce that LeeRoy has passed his LPO exam to reinstate his LPO license. Congratulations!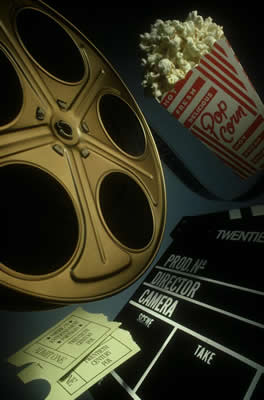 CCAR Installation Banquet
The Cowlitz County Association of Realtors has scheduled their Installation Banquet for Friday, December 2nd, from 6 to 8 p.m. at the Monticello Hotel. New officers will be installed and annual awards given. If you'd like to donate a "movie"-themed table centerpiece to be raffled at the event, please contact Sandi Milohov at sandim@gosummit.com.
Cascade Title's Manager Message
Joel Lengyel
Manager

November is here and you better fasten your seat belts, the holiday season is upon us!!! My wife is already making plans for Black Friday and I am planning my schedule to watch all the football games!! Are we the average American couple, or what?!! We first will have Veteran's Day cross the calendar and I wanted to touch on some of the interesting facts associated with that holiday. Did you know:
Veterans Day started as Armistice Day in 1919
In 1938, November 11th, Armistice Day, became a national holiday
In 1954, President Dwight D. Eisenhower signed legislation changing the name to Veterans' Day in order to honor veterans of all American wars
As of 2009, there were 21.9 million military veterans in the U.S. Of those 21.9 million, 1.5 million are female,2.3 million are black, 1.1 million are Hispanic, 9.2 million are 65 and older, 1.9 million are younger than 35...
Cascade Title would like to thank all those that have served our country and kept America safe!
Now, how about some fun "Thanksgiving Turkey Trivia"?? (Answers at the bottom)
When was the first Thanksgiving Day celebrated?
How long did the first Thanksgiving Day celebration last?
What drink did the Puritans bring with them on the Mayflower?
Which state was the first to make Thanksgiving Day an annual event?
What year established Thanksgiving Day as a national holiday?
How many years did it take Sarah Josepha Hale to get Thanksgiving Day to become a national holiday?
Why did President Franklin D. Roosevelt establish the Thursday before the last of November as the official holiday?
What decade did the annual Macy's Thanksgiving Day Parade tradition begin?
What state consumes the greatest amount of turkey?
Why was Thanksgiving Day started?
What is Joel thankful for? Family, friends, a wonderful community and all of our customers! Happy Thanksgiving to you and yours!
Take care,
Joel Lengyel
1425 Maple Street, Longview, WA 98632
Phone: (360) 425-2950
Fax: (360) 425-8010
Toll Free: (877) 425-2950
Trivia Answers:


1621
3 days!
Beer
New York
1863
36 years!
He did so to make the Christmas shopping season longer to stimulate the economy
1920's
California
Only half of the pilgrims who sailed on the Mayflower survived, and those that did, decided to give a thanksgiving feast.