Cascade Title Barometer

Click here to view the most recent copy of the Cascade Title real estate barometer.
BLOOD DRIVE! Don't Forget!

THEY "VANT" YOUR BLOOD! Cascade Title's Annual Blood Drive will be October 7th , from 11:00 to 4:00 p.m. For more information, or to find out how to reserve a time slot for your blood donation, please click here.
Dear ,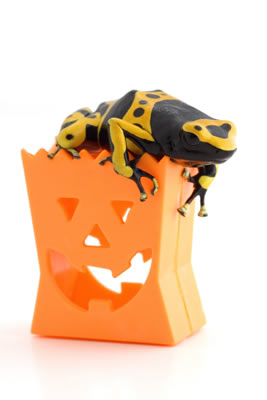 At Cascade Title, you'll never be scared away by bad service! We'll take the time to answer your questions and give you the best possible transaction.
This Halloween, stop in to visit, check out our costumes, and enjoy a cookie! All treats, no tricks!
Sincerely,
Your Friends at Cascade Title Company
October is Breast Cancer Awareness Month
Lai Flores, the mother of Cascade Title's Nita Rudd, was diagnosed with breast cancer last year in October from a mammogram. She gets a mammogram every October due to the fact it is Breast Cancer Awareness month. Lai is a survivor -- but please use her story as a reminder of the importance of scheduling routine mammograms. For more information, please click here.
Holiday Bazaar for Relay for Life
Do Your Christmas Shopping for a Cure!
Join us for our Holiday Bazaar on November 4th and "shop for a cure!" It will be a fun and entertaining evening, meanwhile raising money to support our Relay For Life Team ~ Cancer Crushers!!! Tons of local vendors, bake sales, prize drawings, holiday music, Santa and much, much more! For more info, or for how you can get a table at the bazaar, please click here.
Cascade Title's Manager Message
Joel Lengyel
Manager

Hello to all and welcome to the month of October, one of my favorite times of year. The leaves change color and football is in full swing! The 10th annual "Street of Screams" indoor trick or treat event will be held on Halloween and this year will be located at the Las Roccas restaurant in downtown Longview. This is a great way to offer to the children a safe and dry Halloween so if you can help in any way by sponsoring a store front, volunteering or donating candy (we usually get close to 3,000 kids!) your help would be very much appreciated. Just call me and I can dial you in.
Okay, I normally try to talk about the current market or economic conditions, but we are going to have some fun. Here are some interesting historical trivia items that I bet you will not know. Enjoy!
Before the industrial revolution, personal hygiene left much room for improvement. As a result, many women and men had developed acne scars by adulthood. The women would spread bee's wax over their facial skin to smooth out their complexions. When they were speaking to each other, if a woman began to stare at another woman's face she was told, 'mind your own bee's wax.' Should the woman smile, the wax would crack, hence the term 'crack a smile'. In addition, when they sat too close to the fire, the wax would melt . . . Therefore, the expression 'losing face.'
At local taverns, pubs, and bars, people drank from pint and quart-sized containers. A bar maid's job was to keep an eye on the customers and keep the drinks coming. She had to pay close attention and remember who was drinking in 'pints' and who was drinking in 'quarts,' hence the phrase 'minding your 'P's and Q's'.
Early politicians required feedback from the public to determine what the people considered important. Since there were no telephones, TV's or radios, the politicians sent their assistants to local taverns, pubs, and bars.They were told to 'go sip some Ale and listen to people's conversations and political concerns. Many assistants were dispatched at different times. 'You go sip here' and 'You go sip there.' The two words 'go sip' were eventually combined when referring to the local opinion and, thus we have the term 'gossip.
Take care,
Joel Lengyel
1425 Maple Street, Longview, WA 98632
Phone: (360) 425-2950
Fax: (360) 425-8010
Toll Free: (877) 425-2950