Cascade Title Barometer

Click here to view the most recent copy of the Cascade Title real estate barometer.
THANK YOU!

Cascade Title would like to thank everyone for supporting Cancer Crushers for Relay For Life this year. Our team was a combined effort of Kelso Kiwanis, Casey Eye Institute (Lower Columbia Eye Clinic) & Cascade Title, and we raised over $5200.00. Go Relay 2012!
Dear ,
The kids are getting back to school and vacation days are drawing to a close. This time of year should remind us all that learning never ends -- there's always something new coming around the corner!
Next time you're struggling over a new lesson in your business, remember that Cascade Title is ready to help you with our excellent customer service.
Stop in to visit, ask questions, or enjoy a warm cookie!
Sincerely,
Your Friends at Cascade Title Company

Holiday Bazaar for Relay for Life
Do Your Christmas Shopping for a Cure!
Join us for our Holiday Bazaar on November 4th and "shop for a cure!" It will be a fun and entertaining evening, meanwhile raising money to support our Relay For Life Team ~ Cancer Crushers!!! Tons of local vendors, bake sales, prize drawings, holiday music, Santa and much, much more! For more info, or for how you can get a table at the bazaar, please click here.
WE WANT YOUR BLOOD!
Cascade Title's Annual Blood Drive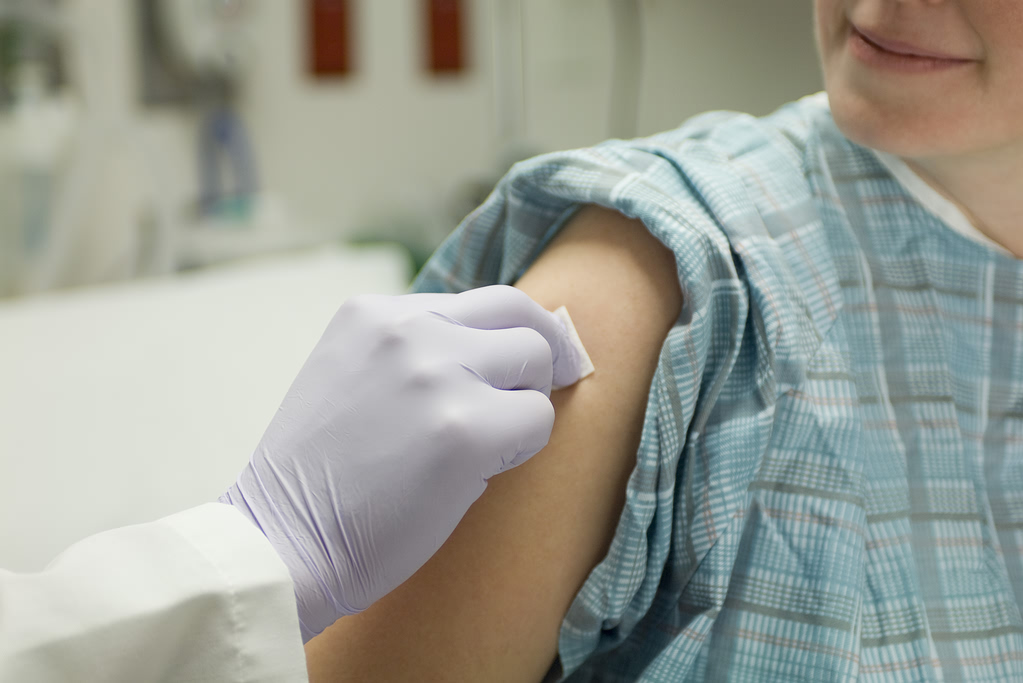 Please Help us to Help Others!
Cascade Title's Annual Blood Drive will be October 7th , from 11:00 to 4:00 p.m. For more information, or to find out how to reserve a time slot for your blood donation, please click here.
Cascade Title's Manager Message
White House Business Roundtable Discussion
Joel Lengyel
Manager

On July 19th, I was honored to attend a meeting located at the Vancouver Artillery Barracks wherein a total of 31 business leaders from Clark and Cowlitz Counties met and had the opportunity to speak to David Agnew, Deputy Director of the Office of Intergovernmental Affairs for the White House. The purpose of this meeting was to participate in a "Winning the Future" roundtable discussion to gain feedback on how the Administration and its resources can best support growth.
Mr. Agnew is from South Carolina and has been involved in urban policy and city issues throughout his career and was a very good listener, and as any good politician does, he knew how to smile and make eye contact. He promised that every concern mentioned would be heard in Washington and it would fall upon those ears that can help these complex issues. I felt over my head at times as most of these business leaders were what I considered "big hitters" and on top of that, I was the only person representing Cowlitz County -- just a President of a small Chamber of Commerce and manager of an 8 employee title company. I soon realized that I was more important in many ways than some of the others as Mr. Agnew wanted to hear from the smaller offices too, as that is where unemployment has hit the hardest. Maybe that is why the Mayor of Vancouver, Tim Leavitt called on me third to speak! Quite an honor indeed, as there were too many of us to speak since we were limited to a 90 minute meeting. I chose to talk about expanding trade agreements and permitting more domestic energy. Mr. Agnew was not there to answer any of our concerns, just note them and return back to Washington and report his findings. Here are my notes as to those concerns that the other business leaders voiced:
Evaluate the "Buy American Provisions" to allow our companies an opportunity to compete for major infrastructure projects. A local metal fabrication company lost a job to an international competitor due to loopholes in the law.
Consider a plea for an inheritance tax policy to stop the threat of excessive government taxation
Help us in advocating for reasonable corporate taxes. It was said that tax increases will sabotage our best efforts to kick start the local economy.
Burdensome Federal Regulations also adversely impact small businesses. Several examples at the meeting said these were well-intended but have unintended consequences for businesses in the field of banking, environment, education and real estate. Our businesses need regulatory relief in all areas.
I am so glad that I had the opportunity to attend this meeting and I truly hope that our concerns are not only heard, but that someday others will prosper and benefit from this meeting. Time will tell.
Take care,
Joel Lengyel
1425 Maple Street, Longview, WA 98632
Phone: (360) 425-2950
Fax: (360) 425-8010
Toll Free: (877) 425-2950