Cascade Title Barometer

Click here to view the most recent copy of the Cascade Title real estate barometer.
Goodbye, Teri & Hello, Alison!

Please join us at our office for an Open House on July 11 from 4 to 6 p.m. as we say "goodbye" to our longtime friend and employee, Teri Hess, and "hello" to our new escrow officer, Alison Duvall-Peters.
Teri is moving to Colorado to be closer to her family. We'll miss her!
Alison has many years of experience as a closer and is an exciting addition to our Cascade family!
Squirrel Fest 2011!

Ready to do something different this summer? Mark your calendar for Squirrel Fest, August 6th, at the Longview City Center. Featuring food, drink, and a bevy of squirrel-themed merchandise and events -- there will even be a "Squirrel Boogie Street Dance" -- you don't want to miss this event!
Dear ,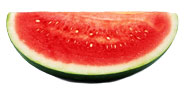 The sunshine is finally here! At Cascade Title, we hope that you're enjoying a great vacation this summer. You can rest assured that your transactions are being cared for at our office.
Relax, read in the sunshine, and enjoy a barbecue: if you need some recipe tips, see the article below. Summer is here!
Sincerely,
Your Friends at Cascade Title Company
Top 25 Summer Barbecue Recipes
Good Stuff the Whole Family Will Enjoy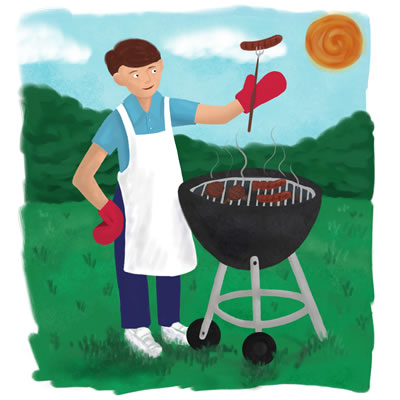 Tired of the same of burger and hot dog routine? Take a few tips from this article featuring some new ideas for dinner on the grill.
Your kids will thank you!
Cascade Title's Manager Message
Joel Lengyel
Manager

July is here and here's to hoping for a warm and dry summer!
In this ever-changing world of ours, I find the electronic communication devices and the systems used by them are changing faster than ever. My daughters tease me that my cell phone is so old that it uses Morse code! Now I read that the Australian courts have ruled that it was the lender's right to use Facebook to send foreclosure notices.
Here's the scoop: the lender's lawyer used Facebook to track down the borrower as they were unable to find a physical address or e-mail for them as they defaulted on their six-figure mortgage. So the lawyer located them on Facebook, verified the couple's identities by matching up their names and birth dates, and can you believe they even "friended" one another! Now this is unheard of here in the United States but the experts are saying that "it's bound to happen". Quoting Marc Rotenberg, president of the Electronic Privacy Information Center in Washington, "The real concern the courts have is whether it's a fair notice that the person actually receives." He goes on to say, "As long as it's obvious the person is a frequent user of the site, legal experts say the ability to serve foreclosure documents via social network sites seems like a justifiable way to send a foreclosure notice."
I have personal experience in serving legal notices when I was a starving teenager trying to earn some pizza money, and it is not a pleasant task since most of the recipients are usually trying to avoid being served. This will be an interesting story to follow and I will keep my eyes and ears open to see how it unfolds.
Take care,
Joel Lengyel
1425 Maple Street, Longview, WA 98632
Phone: (360) 425-2950
Fax: (360) 425-8010
Toll Free: (877) 425-2950