LWVKKC Board of Directors


Officers
1st Vice-president:
Susanne Dupes
2nd Vice-president: Barbara Nicodemus
Secretary:
Lisa Bogaty

Treasurer:
Stephanie Matheny

Directors

Laura Cole
Rynn Dupes
Mary English


Rikki Hall

Mary Headrick
Kimberly Lauth
Kelly Pemberton
Casey Self
Tammy Sommers
CALENDAR of Meetings and Events
2011-12
December 11:
Holiday Party
December 15:
Bill of Rights Day
January 21:
Senate Breakfast
February 6:
Last Day to Register to Vote
February 14:
League Birthday Party and Priority Setting Meeting
February 15-28:
Early Voting
March 6:
Presidential/County Primary
March 8:
International Women's Day
March 13-19:
Sunshine Week
April 10-16:
National Volunteer Week
April 22:
Earth Day
May 15:
Annual Meeting
June 4:
Happy Hour
Join a League Committee!
Voter Services
Contact Kelly Pemberton at kellypem@gmail.com.
State Action
Contact Mary Headrick at headrickmm@yahoo.com.
Observer Corps
Contact Barbara Nicodemus at barbaranicodemus@gmail.com.
Citizen's Academy
Contact Rynn Dupes at cadupes@gmail.com.
Naturalization
Contact Lisa Mixon at lhopemixon@yahoo.com.
Land Use and Environment
Contact Rikki Hall at sourpersimmon@gmail.com.
Education
Contact Tammy Sommers at tsommers@naiknoxville.com.
Voter Participation Study
Contact Kelly Pemberton at kellypem@gmail.com.
Childcare Study
Contact Jamey Dobbs at jameydobbs@yahoo.com.
What's Your League Story?
The League is building the
LWV Storybank. Go to the online form (
www.lwv.org/Storybank
) and share why you joined or what you've learned or why you love the League.
They will send your story to us at the Knoxville/Knox County League.
Donate to the Ed Fund
!
Want to make a donation to the League that is totally tax-deductible?
We use the Ed Fund to help inform and educate our members and the public.
Make your checks out to LWVTN Ed Fund.
Did You Know?
Each Voter mailed to a member costs $1.34 + labor.

You can stretch your membership dollar by receiving the Voter by email.



If you agree to receive the Voter by email, contact any board member.

But if that would stop your Voter perusal, don't do it!
Comments or suggestions?

Contact the editor at cadupes@gmail.com

From the President
C
h

eers to the new women in public office this week! We celebrate Madeline Rogero and her election as the first woman Mayor of Knoxville and the first female Mayor of the four urban Tennessee cities. We're very proud that our first female mayor is also a longtime League member and supporter, and we're making plans to invite her to share the experience of her first days in office in the coming year.
We're also pleased that Knox County will continue to have a woman's voice in the state Senate. Becky Massey won the race against three other very talented women leaders in an impressive show of strength in our local leadership. We know that women bring a different perspective to public office, emphasizing issues that are often neglected by their male colleagues. And as our new House Speaker Beth Harwell recently said, the presence of women leads to a more respectful and civil climate in government chambers. Wouldn't you say it's our civic duty to encourage more talented women to run?
What we certainly cannot celebrate is the 18% turnout in this last election. The League is actively stepping up to reverse these dismal statistics in Knox County. Our Voter Participation Study is now gearing up, and what a great time to join the committee and be a part of finding a solution! Read about it below and our related project: registering high school students to vote and training them to become the next generation of poll workers.
As we enter the holiday season, save the date for our League Holiday Party on Sunday, Dec. 11. Find all the details below.
-- Jamey Dobbs, President jameydobbs@yahoo.com 548-0818
Needed: Volunteers for


Voter Participation Study
Last May, at our Annual Meeting, the local membership approved
"Improving Voting Participation in Knox County" as a new action priority and proposed study for 2011-2013. In order to accomplish this study, it is imperative that we form a Voter Participation Committee.
During these two years, this committee will undertake a research project to gather and evaluate strategies for promoting higher voter turnout, particularly among low-participation groups like young people, women, and lower income citizens. After the data gathering phase is complete, the committee will develop recommendations for partnerships, programs, and incentives to present to the membership at the 2013 Annual Meeting.
Voter participation is at the core of our mission and we must have the help of our membership to fulfill this very important goal. If you are interested in participating in this committee or feel as if you can contribute something to the study in general, please contact the Voter Services Chair at
Important Land Use Committee Update
The final facilitated, joint session of City Council and County Commission was held this month. No consensus vote was taken, but no major objections were raised regarding amendments MPC staff created in response to the summer's discussions, leaving the impression that both bodies were happy with the new version.

Nonetheless, County Commission approved an amendment to the plan at its November 21st meeting. The amendment purports to declare outright what is always true of planning documents: they are advisory and not binding like an ordinance. Whether this language will have some unforeseen legal consequence remains to be seen. With that vote, the document moves to MPC for approval.

City Council votes on the plan on the 29th. MPC would then vote on December 8 to approve, reject or take no action on the amended plan. Council and Commission would then have a final vote on the plan, to be done in two readings. For Council, their December 13 meeting is the final meeting of the sitting Council before election winners are sworn in, and they may opt for an emergency vote to pass the plan in one reading. This would require six votes.



The League will speak at all of these meetings, and attendance by members would be helpful and appreciated.



In other news, Mary Headrick, Detlef Matt and Rikki Hall all attended both the Appalachian Public Interest Environmental Law conference at the UT law school and the Sustainable Tennessee summit in Nashville, where they were generously welcomed into the home of a local League member. Also attending the APIEL conference were new member Crista Cuccaro and Treasurer Stephanie Metheny, who was a panelist as well.



Both events provided great opportunities for discussion and learning, inspiration for actions both personal and political, and a chance to interact with other groups and League members from other chapters.



Though beyond our local scope, members may wish to study the National Park's management plan for the Blue Ridge Parkway, which is now available and open for public comment.

- Rikki Hall, Land Use and Environment Committee Co-Chair
Donate to Lobbying Fund
As members know, the TN legislature resumes in January and many issues important to the league will reappear in Bills. In last session, over 2,500 Bills were introduced, including the voter photo ID Bill that was enacted in spite of our opposition. Stewart Clifton is our paid lobbyist who helps us see the "early brush fires" and helps us contact our elected officials to advocate our positions. We underpay Stewart and his assistant, Anne Ross, and are asking members to consider contributing to the lobbyist fund to help us pay more. If you wish to contribute to the lobbyist fund, please send checks to the LWVTN Treasurer at the following address with "Lobby fund" in the comment line:

Marion Ott

408 W Hillwood Dr

Nashville, TN 37205-1339

- Mary Headrick, State Action Chair

Celebrate the Holidays with the League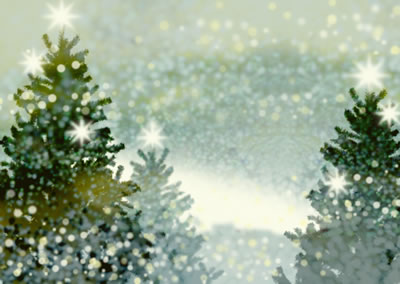 Join us on December 11 from 3:00 to 5:00 as we gather for the League's annual holiday party. In the holiday spirit, please bring a favorite appetizer or dessert to share. Beverages will be provided. We will gather at the home of John and Nancy Stewart, 6611 Ridge Rock Ln., Knoxville, TN 37909.
R.S.V.P. to Nancy at 865-584-3834 or nancys@knology.net.
High Schoolers Needed to Register Voters


In 2010, the national League created a High School Voter Registration
Project. This project is a nationwide effort to encourage young people to register to vote. Research shows that it is possible to create long-term change by encouraging lifelong civic participation from young people. Additionally, many existing youth registration drives target only college campuses, missing the 43% of Americans with absolutely no college experience. While existing voter registration efforts on college campuses are important, it is unfortunate that so many young Americans are excluded from current efforts.

This is where the local Leagues can help! We need to establish a local high school voter registration project. This opportunity is perfect for any high school aged student who is interested in government, elections, or just for students who need community service hours. The training is short and simple and the time commitment is small compared to other service projects.

Additionally, we hope to have a presence in all Knox County high schools, public and private alike, by the end of the school year in May 2012, so we need to get started! Do you or someone you know have a teenager who may be interested in holding a monthly or biweekly registration drive on their high school campus? If so, please pass along the contact information to
kellypem@gmail.com.

- Kelly Pemberton, Voter Services Chair
State Budget Hearings in Knoxville Nov. 22
Gov. Bill Haslam announced that portion
s of the 2012-2013 budget hearings will take place outside of Nashville so that citizens in East and West Tennessee have an opportunity to attend. Hearings will be held in Knoxville on Tuesday, Nov. 22 at the University of Tennessee (location TBA).
This marks the first time in state history that budget hearings will occur outside the State Capitol. Importantly, K-12 Education and Children's Services, two departments representing a large share of the budget, will be discussed in our city. The Knoxville schedule is found below:
Tuesday, November 22 - University of Tennessee-Knoxville
1:30-2:30 K-12 Education
2:30-3:00 Tourist Development
3:30-4:30 Children's Services
4:30-5:00 Veterans Affairs
5:00-5:30 Agriculture
Along with the rest of the schedule, you can find all hearings streamed live on the state's website
here
.
- Jamey Dobbs, President
October Summit Addresses Women
in Leadership
Women in Leadership was a central theme at the 2011 Economic Summit for Women. Tennessee Speaker Beth Harwell's lunchtime address was timely in the midst of Occupy Wall Street and presidential primary conversations. She noted that she is ever mindful that she is being watched as the first woman in the high position. To help her be a strong role model, she keeps a picture of her young daughter's eyes on her desk to remind her not to say or do anything she wouldn't want her daughter to see.
NBC's Jean Chatzky and KPMG's Kathy Hannan opened financial conversations on two fronts. The two encouraged attendees to begin to think about why so few women are serving on corporate boards, and why women generally shy away from conversations about their own finances.
Another highly informative session included Dr. Sandy Smith, a key researcher behind the documentary "Miss Representation" (http://missrepresentation.org/). The documentary contends "media's misrepresentation of women has led to the underrepresentation of women in positions of power and influence." A special screening of "Miss Representation" was held later in the evening at Lipscomb University. OWN Network has shown this highly informative documentary as recently as November 12.
- Susanne Dupes
Donations Received in Honor of Member
Nancy Hook

Several generous donations in the memory of Nancy Hook were received by the League of Women Voters of Knoxville and Knox County for the League's Education Fund. We will dedicate these funds to honor the spirit of her service. Nancy was a loyal League member for 67 years. She impacted the League in various ways throughout her membership, including serving as membership chair and authoring the "History of the League" for our 50th birthday celebration.
Success: School Board and Commission Vote to Align Districts
We're celebrating the League's success in advocating for alignment of School Board and County Commission districts during the Redistricting process.
The vote to align followed the League's steady presence and advocacy at all five joint County and School Board committee meetings. Barbara Nicodemus and Jamey Dobbs represented the League all the way through to the Special Called Commission meeting on Nov. 10, usually the only citizens present to speak out for simplifying the election process and encouraging greater voter participation.
Now, all Commissioners and School Board members elected will represent the same voters with the same boundaries, with a greater opportunity for focus on shared issues.
We're disappointed however, that the Commission chose to ignore
the recommendation of a preferred map selected by their own joint committee in favor of a map requested at the last minute by one non-participating Commissioner. The Commission member
never expressed his concerns with the joint committee's choice despite ample opportunity.
The League addressed the situation in
this opinion piece
for the News Sentinel on Saturday, November 19.
- Jamey Dobbs, President
Community Schools Moving Forward
We are making progress! On Oct. 24, the League joined with Knox County Schools, the United Way, and many other partners to explore district-wide development of Community Schools.
Based on the League's 2004 consensus on supporting schools as centers of community, LWV president Jamey Dobbs attended a site visit to Cincinnati with other community leaders in September, and is now participating actively in a planning process to define a working model for our community.
For the last 18 months, Jamey has supported a United Way-led collaboration of over 40 school partners as secretary, with the aim of building stronger relationships between schools and their partner organizations and agencies.
The League is also following closely the recent changes to the Knox County Schools facility use policy and the impact of proposed new fees on community use. New fees could adversely impact the recreation, afterschool, and nonprofit organizations and other groups that could benefit students and the community.
- Jamey Dobbs, President

Legislative Information from LWVTN Fall Conference
State Senators Andy Berke (D) and Bo Watson (R) summarized the anticipated issues for each committee.
Sen. Watson is Speaker Pro Tempore.
Both senators are from the Chattanooga area.
Senator Berke:
Member Education and Transportation/Safety Committees; Lawyer, (trivia: as graduate of Stanford & Chicago Law, was taught by Condoleeza Rice, Elena Kagan, was classmate of Barack Obama). Find his bio
here
.
Voter ID Bill:
was a "humongous mistake." It was not about policy but about helping one party gain an advantage over another. It's time the General Assembly started talking about things that matter, namely the 304,000 people who are out of work [Judy Davis, LWVUS board member from Memphis, responded that we need to call it what it is: voter suppression].
Judicial selection process
: This issue will return. We don't want courts to be political animals and have elected judges influenced by the money donated by interest groups at election time.
Elected Superintendents
: A perennial issue that will return this year.
We have plenty of politics in education already and don't need more.
Health Care
: State legislature will have to produce a bill to produce the "health exchange." It must go to the feds by Jan. 2013, but the political wrangling may lead to delays or a waiver.
If we ignore creating the exchange, the feds will step in and run it.
He hopes the bill has consumer representation and doesn't fall in line with insurance companies.
We don't need the fox guarding the henhouse.
Would like to see thoughtful dialogue, but it's hard now.
With 1.2 million of 6.7 million Tennessee residents needing coverage, this program really needs to work properly.
Budget reductions and effect
: 44% of our budget come from federal dollars.
We get back $1.54 for every $1 we put in.
No one in this country knows what will happen in the Supercommittee.
If they cut large swaths, our state budget would be hurt.
Nothing we can do. They have plenty of people who are talking to them.
Gov. Haslam is preparing for it.
Sen. Bo Watson:
Speaker Pro Tempore; Secretary, Finance Committee-Ways and Means; Chair Joint Gov't Operations (Judiciary and Gov't subcommittee) ; Physical Therapist, Dir. of Sports Medicine at Health Corporation of America (HCA). Find his bio
here
.
Health Exchanges
: Sen. Watson is on the Task Force of the Senate Commerce Committee and will go through the new Health Exchange requirements. "Because of our TennCare waiver, Tennessee has a head start."
Workman's Comp
: "It will be refined in a way that ensures rights of workers, but we need to attract business and provide jobs."
We need an environment that is conducive to attracting companies.
Our laws are out of balance with surrounding states.
Unemployment
: "Long-term unemployment is at an all-time high, but if unemployment continues, people face a greater likelihood of not returning to work; we will need to balance compassion with the need for a productive society."
Education
: "Education and job creation are connected at the hip. We don't have enough college grads to be competitive. Challenged K-12 education to prepare students who can go on to Community College. We've always given more to the next generation and cannot fail to do this for the next generation.
Teacher evaluation: As Tom Peters says, what gets measured gets done. We're trying to figure out what we want done and what we measure.
Compensation: We want to reward teachers for outstanding performance but the system doesn't reward performance. Complete College Act, governs tenure, evaluation and pay for performance. It will be worth it but it will take time, but need to be able to execute it.
Lottery is taking in 23 million less than needed this year; looking at stabilizing it. Law says maintain 50 million in reserve; we are at 30 million."
Environment
: Issues will be nuclear waste transportation and mountaintop mining and removal. "Legislature is in difficult position between balance of environment and business.
We all want clean water but we also want iPads."
How do we find the balance?
Judiciary
: Election of judges will be considered and two entities are up for review: judicial nominating commission and judicial evaluation committee. "It isn't whether the election of judges is worse.
It's not what I believe, but what I believe the Constitution says.
If you don't like it, change the Constitution. A bill by Brian Kelsey wants to change how this is done.Until you put it in the Constitution, you will always have this debate.The retention election process came from a drive for more democracy and populism during 1900-1920s.
Let's let citizens decide.
Let's not work around it in law."
State and Local Govt
: Committee where Voter ID came from; Mike Turner's bill to repeal Voter ID may not succeed in the committee. "It's been debated-- this issue is behind me. The question is how we're going to execute it.
If it was voter suppression, we wouldn't work so hard to ensure people can participate." More time may be needed, given what he learned: that anyone over 60 didn't need to apply for a photo ID.
"If there is one fraudulent vote, that affects my vote."
Government Operations
: Regulatory Boards: Sen. Watson chairs the committee. "We oversee 272 entities, 50 are reviewed each year. The Governor makes 2,700 appointments to regulatory boards every year. He has led the drive to raise standards and performance of this committee given its potential influence. Watson is a supporter of citizen participation on boards.
"
No professional associations should have more leverage on regulating a system than anyother person on a board.
"
Doesn't support "named positions" on boards that require a place be held by an organization.
Finance
: "We have to balance the budget. The Health bill is not affordable, but I will vote for it so that it goes to the finance committee.
On finance, I have to vote on it in relation to the budget.
We will ask: "Can we afford to do it?
What are we going to forego?" Those who sit on this committee are in political trouble; it's tough to figure what we can pay for."
He stated his first concern for any bill is asking, "Is it good for business?"
Workshops:
LWVTN Voter Service Chair Kathy Edwards shared training materials on moderating forums available from the national League. For any questions about state voter law, contact Kathy, a member of the Oak Ridge League.
Mary Headrick reviewed the voter photo ID law effective January 1, 2012. She encourages members to visit the state's web site at
http://www.tn.gov/sos/ election/
for more information.
- Jamey Dobbs, President