LWVKKC Board of Directors


Officers
1st Vice-president:
Susanne Dupes
2nd Vice-president: Barbara Nicodemus
Secretary:
Lisa Bogaty

Treasurer:
Stephanie Matheny

Directors

Laura Cole
Rynn Dupes
Mary English


Rikki Hall

Mary Headrick
Kimberly Lauth
Kelly Pemberton
Casey Self
Tammy Sommers
Welcome New Members!
Elizabeth Dunne
Kimberly Lauth
Candice Messick
Belinda Price
Donna Stokes

CALENDAR of Meetings and Events
2011
September 7-22:
Early Voting
September 17:
Constitution Day
September 20:
Fall Gathering
September 27:
City Primary
October 2:
Observer Corps Training
October 10:
Last Day to Register to Vote
October 11:
Voter Forum
October 19-September 3:
Early Voting
October 28:
Halloween Happy Hour
November 3:
National Education Study Local Consensus Meeting
November 8:
City and Special Senate Election
December 15:
Bill of Rights Day
January 21:
Senate Breakfast
February 6:
Last Day to Register to Vote
February 14:
League Birthday Party and Priority Setting Meeting
February 15-28:
Early Voting
March 6:
Presidential/County Primary
March 8:
International Women's Day
March 13-19:
Sunshine Week
April 10-16:
National Volunteer Week
April 22:
Earth Day
May 15:
Annual Meeting
June 4:
Happy Hour
Join a League Committee!
Voter Services
Contact Kelly Pemberton at kellypem@gmail.com.
State Action
Contact Mary Headrick at headrickmm@yahoo.com.
Observer Corps
Contact Barbara Nicodemus at barbaranicodemus@gmail.com.
Citizen's Academy
Contact Rynn Dupes at cadupes@gmail.com.
Naturalization
Contact Lisa Mixon at lhopemixon@yahoo.com.
Land Use and Environment
Contact Rikki Hall at sourpersimmon@gmail.com.
Education
Contact Tammy Sommers at tsommers@naiknoxville.com.
Voter Participation Study
Contact Kelly Pemberton at kellypem@gmail.com.
Childcare Study
Contact Jamey Dobbs at jameydobbs@yahoo.com.
What's Your League Story?

The League is building the
LWV Storybank. Go to the online form (
www.lwv.org/Storybank
) and share why you joined or what you've learned or why you love the League.
They will send your story to us at the Knoxville/Knox County League.
What's Your League Story?

The League is building the
LWV Storybank. Go to the online form (
www.lwv.org/Storybank
) and share why you joined or what you've learned or why you love the League.
They will send your story to us at the Knoxville/Knox County League.
Donate to the Ed Fund
!
Want to make a donation to the League that is totally tax-deductible?
We use the Ed Fund to help inform and educate our members and the public.
Make your checks out to LWVTN Ed Fund.
Did You Know?
Each Voter mailed to a member costs $1.34 + labor.

You can stretch your membership dollar by receiving the Voter by email.



If you agree to receive the Voter by email, contact any board member.

But if that would stop your Voter perusal, don't do it!
Comments or suggestions?

Contact the editor at cadupes@gmail.com

From the President
It's exciting to be a member of the League these days. Our membership is growing and we're finding new people interested in our work after every event. Because we're reaching out through social media, our events and our opportunities are reaching people like never before. But making a larger impact on Knoxville issues and elections will require that we grow a larger membership and a bigger presence. We have 180 members. How many League members would it take to reach thousands of voters, teach thousands of citizens, inspire thousands of students?
One thing we do know is that sharing your personal commitment to the League with your friends and colleagues is more important than any paper or online invitation.
Sharing experiences you've had, and what keeps you in the League, is really powerful.
Think about it....Why is the League important to you?
What does the League do that makes you proud?
What is the best experience you've had as a member of the League?
If you'll share these answers with your friends, colleagues or family this month, you can help bring us closer to our goal of more forums, more voter turnout, and BIG IMPACT.
In fact, coming Tuesday, September 20th, we'll have the perfect event for introducing your friends and colleagues to the League.
We are hosting our annual Fall Gathering at Blount Mansion Visitor Center downtown.
We'll share great food and drink and a chance to catch up with friends and meet new ones.
See the details in the story below, and read many more that will make you proud to be a League member.
See you on the 20th!
-- Jamey Dobbs, President jameydobbs@yahoo.com 548-0818
Come J
o

in Us a
t Our An
nu
al Fall Gatherin
g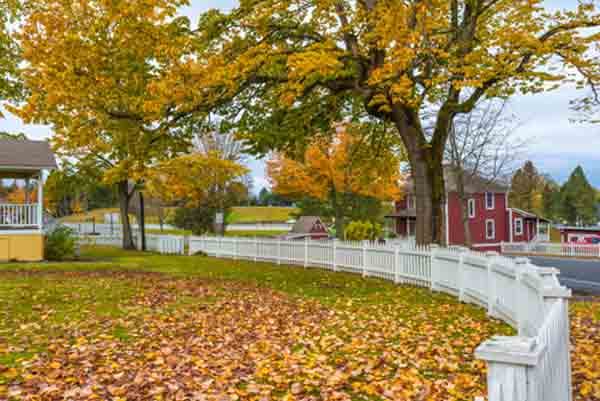 You are invited to join us on September 20th from 6 to 8 p.m. at Blount Mansion for a chance to kick off our League year with a bang.
As usual, this event will be a potluck, so come bring an appetizer or dessert if you'd like, take a free tour, and get a taste of what we hope to accomplish this year.
Free parking will be available on-site as well as across the street at the Dwight Kessel parking garage.
If you plan to attend, please RSVP to league@lwvknoxville.org to help us plan for the event.
LWVKKC Education Study Consensus
The LWVKKC Education Committee will bring all members together November 3 (location TBA) to finalize consensus for the LWVUS Education Study. The Education Study scope is broad and includes the following areas under the role of the federal government in public education (Pre-K through grade 12): the history, funding and equity issues which are addressed under the Elementary and Secondary Education Act, and the common core standards/assessments which are required for many federal grant programs but are national, not federal. The culminating position will address only those issues delineated in the scope.

Although the study focuses on the federal government, the original intent of the study included the Common Core Standards. These were written and funded by the National Governors Association (NGA) and the Council of Chief State School Officers (CCSSO). Historically, we have always had national standards written by the teaching organizations such as the National Council of Teachers of Math and the National Council of Teachers of English. However, the discussion here will focus upon how these new standards, called Common Core State Standards, will be used by the federal government.

By clicking here, you can read The Discussion Points Keyed To Consensus Questions, which provides guidance before our November 3 meeting.

Please contact Tammy Sommers at 865-548-4404 or tsommers@naiknoxville.com with any questions.
Check Out Our Voter Guide Online!
The League has produced a Voter Guide to inform voters for the 2011 Knoxville Mayoral Election. Follow this link to find it and share it with others, or find it on our website in our Election section.
Voice of the Voter Mayoral Forum a Success
On Tuesday, September 6th, the League of Women Voters of Knoxville and Knox County co-hosted a Mayoral Candidate Forum along with local television station WATE. Our event was a great success!
It was televised by WATE and broadcast live on 100.3. All five candidates were in attendance, and took questions selected by a panel of League members and representatives of WATE. They also answered questions from citizens on Market Square, which were taped before the broadcast.
Gene Patterson served as moderator. He was joined on stage by the candidates as well as about 30 students from local high schools who sat behind the candidates and listened to their answers.
We were also able to distribute our new Voter Guide, which you can access online by following the link above.
Info for the League's Yearbook
The League is almost ready to release our new yearbook for 2011-2012. Please review your information from last year's yearbook to make sure it's correct!
If you need to correct your information, please call our Membership Chair,
Tammy Sommers, at 865-548-4404 or contact her at tsommers@naiknoxville.com.
Observer Corps Training Scheduled for October 2nd
Come Join Us!
Follow your interest and observe our elected and appointed officials in action. We will train and support you. Our next Observer training is scheduled for Sunday, October 2nd from 3-5pm. Barbara Nicodemus, 2nd Vice President and Observer Corp Chair, will hold the training at her home.
This informal training is open to members and nonmembers, anyone interested in observing local governmental meetings and our decision makers. If you would like to become a League Observer or just want to know what we do, this training is for you.
Register by calling Laura Cole at 865-414-3803 or contacting her at cole5137@bellsouth.com.
We Have a Winner!
A new school curriculum that teaches planning and design basics to Knox County students, designed for any middle or high schools, has won a national award, thanks to our League. In interactive and very realistic ways, the Go To 2033
curriculum
introduces students to concepts of smart growth, urban design, sustainable development, planning and architecture.

Students learn through approaches such as consulting with practicing architects and planners, mapping on large floor maps, building scale models, and playing the roles of developer and planning commissioner in a realistic site review meeting.

Two classes of West Valley Middle School art students piloted the course last year and were observed by LWV members Jamey Dobbs and Laura Cole.
To demonstrate its success as a curriculum, the League sponsored a bus field trip for more than 40 West Valley Middle School students to give a presentation of their work to the Knox County Metropolitan Planning Commission in May.
The students did an excellent job of demonstrating their new expertise, and surprised the commissioners with their command of some sophisticated concepts.
It was so enjoyable for the commissioners that one commented: "I felt like I was the one on a field trip!
We're excited to report that Go To 2033 has now won two awards and is
nominated for another. In May, the Association of Architecture Organizations (AAO), a national group, awarded Go To 2033 a Special Jury award.
The curriculum's author, Knox teacher Suzanne Wedekind, will receive the award in Philadelphia at the AAO conference in October.
In August, the curriculum was awarded an MPC Excellence Award at a Banquet celebrating top local projects
.The League has also nominated Go To 2033 for a Tennessee Planning Association award, to be announced in Nashville at the end of September.
We are partnering to help inspire more teachers to adopt the curriculum.
If you know of art or social studies teachers who might be interested in learning more, please contact Jamey Dobbs with the League or Suzanne Wedekind at West Valley Middle.
The partnership includes Knox County Schools, the Knoxville chapter of the American Institute of Architecture, the Metropolitan Planning Commission, the Knoxville Museum of Art, and the League of Women Voters.
Our partnership on this project is based on our Land Use advocacy position.
League Collaborates on Young Professionals Forum
On August 30th, four groups of young adults put aside their political dispositions to work together and host a City of Knoxville mayoral forum. The result was astonishing. The event brought over 150 people to the Knoxville Museum of Art for an evening of education and fun. The Young Professionals of Knoxville, Knoxville Overground, The Young Professional Democrats of East Tennessee and the Knox County Young Republican Federation put on a great forum.
LWVKKC Co
mmunications Chair Casey Self gave a presentation preceeding the debate on what city government does. Casey served as a nonpartisan consultant to the co-host group, bringing LWVKKC forum knowledge and setting up moderator training for moderator Erin Donovan of WBIR.
All five mayoral candidates attended, as well as most of the candidates for City Council and State Senate, who set up tables outside of the auditorium to mingle with attendants. The mayoral candidates answered questions on topics ranging from red light cameras and semi-pro sports teams to citizen engagement among young professionals and their nonprofit leadership experience. Each candidate was given only one minute to respond to each question, which seemed appropriate for a generation that communicates in Facebook statuses and Twitter feeds.
Knoxivi streamed the debate live on its website and has archived it for future viewing. To replay the forum and Casey's presentation, please go to www.knoxivi.com/ypmd.
Women's Equality Day Celebration
On August 26th our League once again celebrated the day in 1920 when we women finally got the right to vote. This year our League commemorated the occasion in a new way. Some businesses on Market Square, including Tomato Head, Cafe 4, Steamboat Subs, and Trio, sold yellow roses purchased by the League, which people could buy and place at our very own Tennessee Woman Suffrage Memorial. We're proud to remember the women who fought so hard for our rights!