LWVKKC Board of Directors


Officers
1st Vice-president:
Susanne Dupes
2nd Vice-president: Barbara Nicodemus
Secretary:
Mary English

Treasurer:
Stephanie Matheny

Directors

Rynn Dupes


Rikki Hall

Mary Headrick
Kimberly Lauth
Kelly Pemberton
Casey Self
Tammy Sommers
Welcome New Members!
Evelyn Gill
Bradley Handley


CALENDAR of Meetings and Events
2011
August 6:
LWVTN Reading Retreat
August 19:
Naturalization Ceremony
August 26:
Women's Equality Day
August 29:
Last Day to Register to Vote
September 7-22:
Early Voting
September 17:
Constitution Day
September 27:
City Primary
October 2:
Observer Corps Training
October 10:
Last Day to Register to Vote
October 11:
Voter Forum
October 19-September 3:
Early Voting
October 28:
Halloween Happy Hour
November 3:
National Education Study Local Consensus Meeting
November 8:
City and Special Senate Election
December 15:
Bill of Rights Day
January 21:
Senate Breakfast
February 6:
Last Day to Register to Vote
February 14:
League Birthday Party and Priority Setting Meeting
February 15-28:
Early Voting
March 6:
Presidential/County Primary
March 8:
International Women's Day
March 13-19:
Sunshine Week
April 10-16:
National Volunteer Week
April 22:
Earth Day
May 15:
Annual Meeting
June 4:
Happy Hour
What's Your League Story?

The League is building the
LWV Storybank. Go to the online form (
www.lwv.org/Storybank
) and share why you joined or what you've learned or why you love the League.
They will send your story to us at the Knoxville/Knox County League.
Donate to the Ed Fund
!
Want to make a donation to the League that is totally tax-deductible?
We use the Ed Fund to help inform and educate our members and the public.
Make your checks out to LWVTN Ed Fund.
Did You Know?
Each Voter mailed to a member costs $1.34 + labor.

You can stretch your membership dollar by receiving the Voter by email.



If you agree to receive the Voter by email, contact any board member.

But if that would stop your Voter perusal, don't do it!
Comments or suggestions?

Contact the editor at cadupes@gmail.com

From the President
We are facing tremendous uncertainty in our country, especially as the Congress is battling over the debt ceiling and the future financial solvency of our country. Locally, City and County elections are looming, and these elections are being overseen by an election commission that recently confirmed a commissioner who is alleged to have multiple counts of election law violations. This calls for citizens to be even more involved in their government.
I hope everyone is aware of our role in protecting local voters in decisions coming down from the state legislature. The new Voter ID law is something we are following closely and we intend to bring the facts to light in the next month. On August 6, we are gathering with League members, officials, interested citizens around the state to study the new voting laws and their potential impact in a new, first-of-its-kind event for our League. Our own Mary Headrick is leading a Reading Retreat for up to 40 citizens at her home on Norris Lake. We are taking this Saturday to devote ourselves to the study of Voting Rights and Voting Law in Tennessee. Read the invitation below and join us!
Today we welcome in the New League Year. You will see evidence that we're growing stronger and more focused. Our members voted to study Voter Participation in Knox County and to reassess our position on the status of Child Care in Knox County. The board is listening, and we've organized to respond to your direction and to carry out our mission to educate and engage our citizens. Keep reading and you'll learn about the highlights of our July board retreat and what's in store for the League this year. See you soon at the Fall Gathering in September!
-- Jamey Dobbs, President jameydobbs@yahoo.com 548-0818
Want to Get Involved? Join a Committee!
This year, your board wants to encourage interested members to become active in our League by joining a committee. We have a list of committees to choose from. Pick one that matches your interests and dig in!
Become Involved with media relations, social media, and member communication.
Help the League with fundraising.
Play a role in recruitment as well as welcoming new members into the League.
Help to plan and coordinate events such as the Fall Gathering, Christmas Party, or workshops.
Assist with voter registration, candidate forums, and voter guides.
Keep Track of State legislation and how it relates to our local League.
Be part of one of our League's strongest assets, and help make sure our local government is transparent.
Help to organize a project for our League in the spring in which we will be educating local citizens about how our county government functions.
Come participate with the League in welcoming new citizens to our country at local Naturalization ceremonies.
Help to protect our local environment and to educate others.
Join with other members to help take a look at Education issues and how they affect our community.
Voter Participation Study
Be a part of the group that conducts one of our annual studies, focusing on local voter participation.
Help to study and revise our current position on childcare.
For further information, contact League President Jamey Dobbs: jameydobbs@yahoo.com or 865-548-0818.
Come to the State League Reading Retreat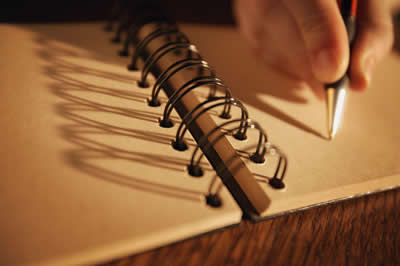 Join LWVTN on Norris Lake for a one day retreat to look at Tennessee's new photo ID Voting Act. Together we will study the act itself and discuss the potential effect on provisional ballots and voter turnout.
The retreat will be held on August 6th from 10 a.m. to 5 p.m. R.S.V.P. to Mary Headrick by email, headrickmm@yahoo.com, or call, 865-992-8375 by Friday, July 29th.
Meet Our Incoming Board Members!
Elected Board Members:
Lisa Bogaty is a business professor at Pellissippi State and a former leader in the East Tennessee Women's Political Caucus. Lisa was elected as our new Secretary.


Rikki Hall has been an Observer Corps volunteer and works as a local writer, editor, and database programmer. Rikki was elected as an at-large member and co-chair of the Land Use committee.
Tammy Sommers is the Chief Operating Officer for NAI Knoxville and the education member executive for the Knoxville Chamber. Tammy is stepping up to lead the Membership committee and the new Education committee.
Stephanie Matheny was approved by the board to replace Mary Headrick as treasurer. Stephanie is an attorney with the Tennessee Clean Water Network and has been the co-chair of Compassion Knoxville, a citizen process to gather solutions to address the needs of the homeless. She is also an Observer Corp member following the School Board.
Presidential Appointees:
Mary English is a newly appointed Fellow of the Howard Baker Center's Energy and Environmental Policy Program and recently retired from the University of Tennessee's Institute for a Secure Sustainable Environment. She will be helping to lead the Land Use committee.
Kimberly Lauth is Vice President for Advancement at the Girl Scouts of the Southern Appalachians and will serve at-large.
As we welcome these new and dynamic members to our board, we give a heartfelt thank you to our former board members, Robin Brown, Lisa Carroll, and Lee Ann Rogers.

The following article is one that was provided by the LWVUS. This year our League will participate in a national study of the role of the federal government in education. To help everyone begin to understand this issue, and to prepare us for our duty to review, we are sharing this article. You can find more articles like these here:

http://www.lwv.org/AM/Template.cfm?Section=Public_Education&Template=/TaggedPage/TaggedPageDisplay.cfm&TPLID=191&ContentID=17596

The History of Federal Government in Public Education: Where Have We Been and How Did We Get There?
From the very beginning of our Republic, a well-educated citizenry was thought to be essential to protect liberty and the general welfare of the people. Even before the Constitution was established, the Land Ordinance of 1785 and the Northwest Ordinance of 1787 included responsibilities of the nation for an education system. Education has long been considered a national concern by the federal government. Through federal action, education has been encouraged and financially supported from the first Northwest Ordinance in 1785 to the present. Article 1, Section 8 of the Constitution granted Congress the power to lay and collect taxes to provide for the general welfare of the United States. It is under this "general welfare" clause that the federal government has assumed the power to initiate educational activity in its own right and to participate jointly with states, agencies and individuals in educational activities.
During the first century of our new nation, Congress granted more than 77 million acres of the public domain as an endowment for the support of public schools through tracts ceded to the states. In 1841, Congress passed an act that granted 500,000 acres to eight states and later increased land grants to a total of 19 states. The federal government also granted money, such as distributions of surplus federal revenue and reimbursements for war expenses, to states. Though Congress rarely prescribed that such funds be used only for schools, education continued to be one of the largest expenses of state and local governments so the states used federal funds whenever possible for education.
Two of our constitutional amendments played an important role in public education. In 1791, the 10th Amendment stated, "The powers not delegated to the United States by the Constitution, nor prohibited by it to the States, are reserved to the States respectively, or to the people." Public education was not mentioned as one of those federal powers, and so historically has been delegated to the local and state governments.
In 1868, the 14th Amendment guaranteed rights to all citizens by stating, "all persons born or naturalized in the United States, and subject to the jurisdiction thereof, are citizens in the United States and of the state wherein they reside. No state shall make or enforce any law which shall abridge the privileges or immunities of citizens of the United States; nor shall any state deprive any person of life, liberty or property, without due process of law; nor deny to any person within its jurisdiction the equal protection of the law."
Included below is a brief historical overview of federal involvement in public education.
History of the Role of the Federal Government in Public Education: Timeline


Event

Date

Explanation

Land Ordinance & Northwest Ordinance

1785/1787

Requirement of a system of public education to be established in each township formed under a specified formula. Regulated monies raised via taxes and selling or renting land.

Land Grants

1841/1848

Congress granted 77+ million acres of land in the public domain as endowments for support of schools. Federal government also granted surplus money to states for public education.

Early philosophy - first six presidents

Discussion of a national university and urging of federal involvement in public education. Seen as critical to preparation for citizenship in a republican form of government.

First Morrill Act otherwise known as the Land Grant Act

1862

Donated public lands to states to be used for the endowment to support and maintain at least one college with specific purpose of teaching branches of agriculture, mechanic arts and industrial education.

The original Department (Office) of Education established

1867

Began to collect data - information on schools and teaching that would help states establish effective school systems.

Second Morrill Act

1890

Gave the Office of Education responsibility for administering support for the original system of land-grant colleges.

Smith-Hughes Act

1917

Promoted vocational schools

Lanham Act

Impact Aid laws

1941

1950

Eased the burden on communities affected by presence of military and federal installations: payments to school districts.

GI Bill

1944

Provided post secondary education assistance to GIs returning from World War II

George-Barden Act

1946

Provided funding for agricultural, industrial and home economics training for high school students

National Defense Education Act

1958

In response to Soviet Sputnik. NDEA included support for loans to college students in science, mathematics and foreign languages.

Elementary and Secondary Education Act

1965

Established comprehensive set of programs including Title I of federal aid to disadvantaged.

Title IX

1972

Prohibited discrimination in education based on gender.

Section 504 of the Rehabilitation Act

1973

Prohibited discrimination based on disability.

Department of Education cabinet level agency

1980

Recognized the important role of public education in our country.

Educational Testing Service (ETS) and NAEP

1983

Federal government transferred responsibility for administering the National Assessment of Educational Progress (NAEP) to ETS: the nation's report card.

Nation at Risk

1983

Report indicating that the USA was falling behind in education achievement.

President G.H. Bush

1989-1992

"Indian Education Bill of Rights"

K-12 Drug awareness model

Advisory committee on Hispanic education

America 2000 education reform program

Work began on national standards

President W. Clinton

1993-1999

Academics 2000 offered grant to states / local school districts for innovation. Teach for America.

President G.W. Bush

2001-2008

Reauthorization of ESEA -No Child Left Behind.

President Barack Obama

2009 -

President Obama's Blueprint for Reform - Reauthorization of ESEA.

Race to the Top: Grants awarded to states with innovative ideas that accepted the Common Core Standards.
Produced by the LWVUS
The Education Study: The Role of the Federal Government in Public Education
© 2011 by the League of Women Voters of the United States
Highlights from Our July Board Retreat!
What's Next for the League?
Continue overall focus on citizen education, including our new citizen's academy in the spring
Continue Board emphasis on membership recruitment and engagement
Involve members in National League study of the federal role in education
Involve members in two formal local League studies: Voter Participation, Child Care
Provide League Voter Guide in print and online for August primary election
Hold League-sponsored candidate forum in October for the Mayoral general election
Develop new committees: Education, Citizen's Academy, Voter Participation Study, Child Care Study
Explore the need for poll watching
Continue successful happy hours, and a fundraiser
Pursue a Women's History Month celebration in March and a Sunshine Week activity
League Leaders Urged to Stand Up to Challenges at 2011 National Council
"Women wanted the vote because of the power the vote gave to influence public policy.," League National President Elizabeth MacNamara told attendees at the National Council Meeting in June.
In her opening address, she continued, "The League wasn't founded just to educate new women voters. The League was also founded to concentrate the power of the woman vote to achieve public policies beneficial to women and, therefore, beneficial to our society.
The power of the vote is the only reliable answer to the moneyed interests seizing control of our government. That was true in 1920, and it is true today.
What are we made of? What are we willing to do to be effective in this environment?"
Throughout the weekend, attendees (including LWVKKC president Jamey Dobbs and 1st vice president Susanne Dupes, and LWVTN president Margie Parsley) were challenged to find ways to address the challenges that are facing the League. In small group sessions, Leagues met by state and region to work on campaigns around the coming 2012 election.
Much of the informal conversation surrounded how important it is that the League step up to address the ongoing attempts to erode voting rights around the nation.
McNamara summed it up best:
"The first step, as always, is to help America realize the power of the individual vote. To do that, we must make sure
· that every eligible citizen can and is registered,
· that every eligible voter understands the electoral process and
is armed with the information she or he needs to cast an informed vote, and

· that every voter turns out to vote in 2012."