KAS will be sending out information soon about our winter family get together to be held in February, so keep an eye on your emails.
Waiting Children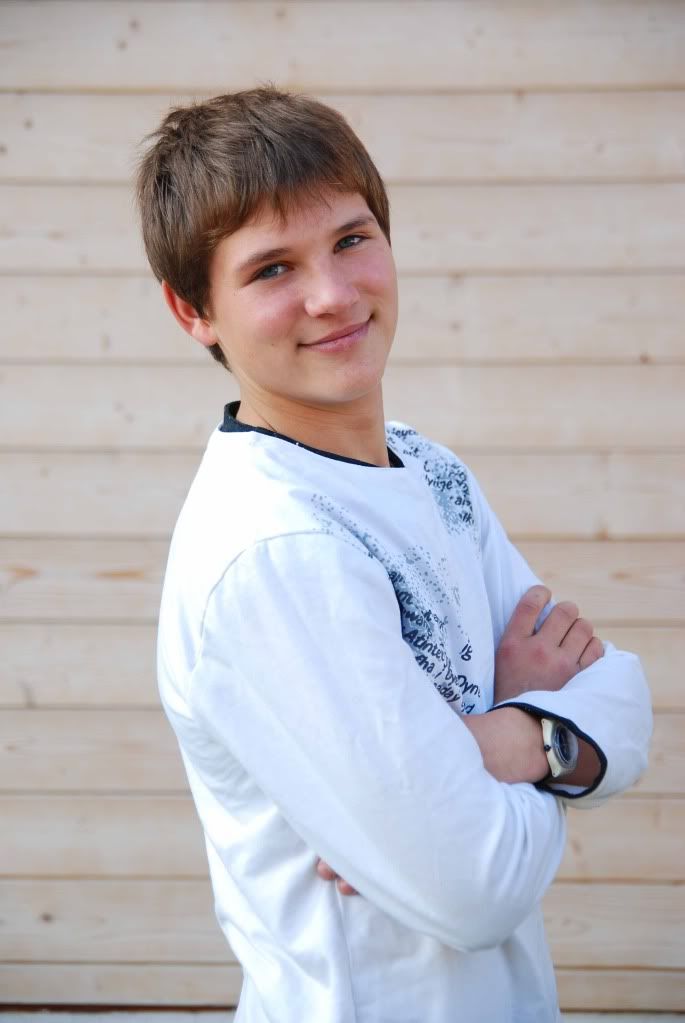 15 year old boy from
Eastern Europe
Waiting Children
6 year old dwarf boy

from Eastern Europe.
Waiting Children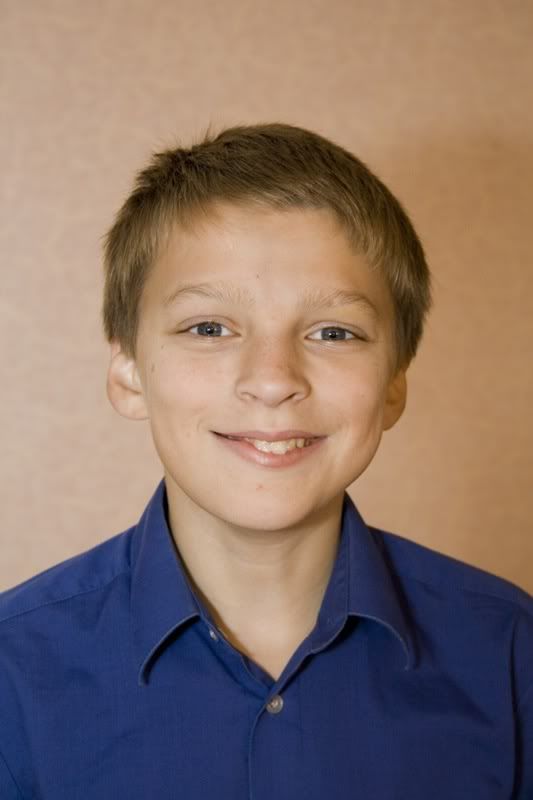 13 year old boy from

Eastern Europe
Waiting Children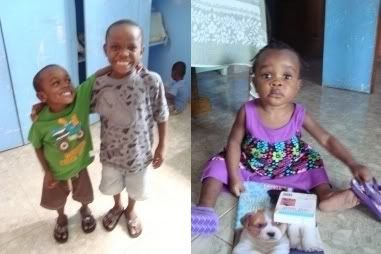 Haiti sibling group
Waiting Children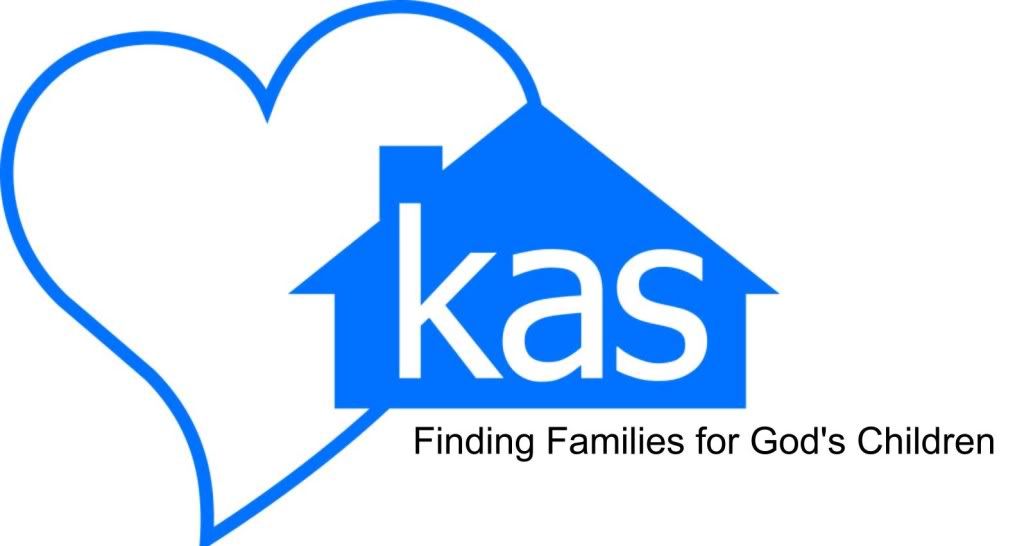 KAS has information

and pictures of

waiting children from

around the world.

If you would like to

know more just give

us a call. 270-684-2598
Season's Greetings,
2009 has certainly been a year of challenges - not only within the country as a whole and within the field of adoption and child welfare work, but also for me personally. As most of you know, my Father passed away earlier this year. As I have grieved this loss and continue to grieve, I am reminded, sadly of how very much is wrong in this world. Children are dying of hunger, they are sold into slavery, many have nowhere to sleep, the number of orphans is increasing in this world and their opportunities for permanency are decreasing.
The economic meltdown has restricted funding for child welfare and international adoption is continuing to be criminalized. Isn't it crazy that while many "Child Welfare" organizations tout the number of worldwide orphans as 137 million+ amounting to a crisis of unprecedented proportions, these same organizations become frenzied about the number of children placed with permanent families through international adoption, which is estimated to have be less then 20,000 for 2009??? As I have pleaded previously, we as adoptive families MUST start coming forward and demanding accountability for children. If we do not seek justice for the hidden children who will? There is an organization, Joint Council for International Children's Services, that has been fighting for the rights of children to have a permanent and nurturing family. I encourage each of you to visit
www.jcics.org
and sign up to be a member of the BE THE ANSWER Campaign. I encourage you to make a contribution to them that will allow your voice to join with thousands of others to be the answer for children in need.
I also ask that you remember KAS in your year end giving. Earlier this year we had to pull our funding for Gambia and we have also had to curtail other humanitarian giving. There is so much more that we need to be doing and we desperately need your help. Every dollar you donate designated toward humanitarian aid has been spent specifically toward that goal. We continue to need your generosity. We are increasing our services, doing a great deal of expansion in our Program Development and we have continued to maintain excellent client satisfaction.
From the bottom of my heart, I cannot thank you enough for the support and love you have shown me personally this year and for the many prayers. Thank you for allowing me and this organization to be a part of your family.
God Bless,
Lucy Armistead

2010 KAS Calendar's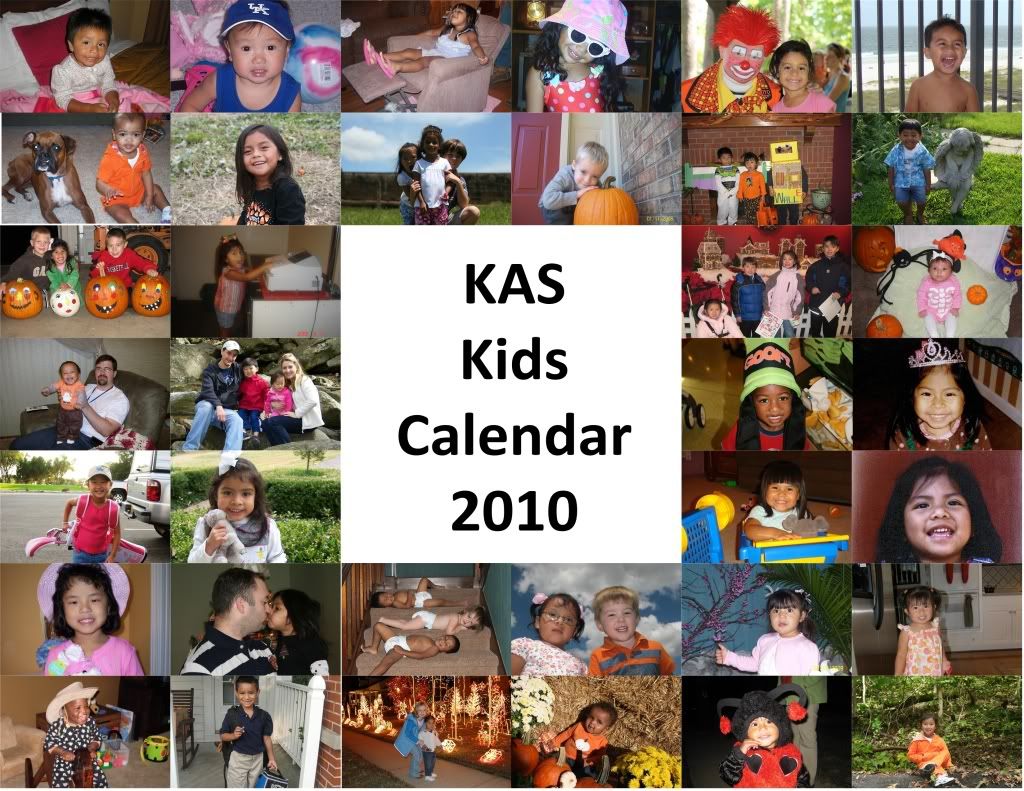 The 2010 KAS calendars are in and available for pick up for anyone who has preordered their calendar. We will begin shipping calendars on Monday December 7th.
If you have not ordered a calendar and would like to purchase one, we have 40 available for purchase. You can purchse a calendar for $20 plus $2 shipping for the first calendar and $.50 for each additional.
Thank you to everyone who make the calendar a success.
Ain't Misbehavin'
Discipline & the Adopted Child

What parent hasn't been in this situation, in a supermarket, the playground or at bedtime? You ask your child to do something and she says, "NO!" You insist more firmly and she continues to resist. Eventually, she throws herself on the floor and screams "I hate you!" Typical toddler behavior, right?

But what if the child is a not two but ten? What if she came into your family through adoption? You may begin to wonder if adoption is playing a role in her behavior. Perhaps an early childhood trauma is playing itself out. Now what do you do?

The organization AdoptionLearningPartners.org has launched a new online course entitled Ain't Misbehavin': Discipline and the Adopted Child. The goal of this course is to help parents better understand potential causes for challenging behaviors and to develop effective discipline strategies to address them. Encouraging children to make better behavioral choices by applying consistent discipline techniques can result in happier, more connected families. Here are some excerpts from the course:

Discipline vs. Punishment
When a child misbehaves, many parents assume they need to punish the child so as to teach them a lesson. We've all heard, "Spare the rod, spoil the child." In fact, punishment is not the most effective means to shape behavior - discipline is. The next part of that quote reads, "a parent that loves a child, corrects the child." This can be especially true for families formed through adoption, where a child may be struggling with attachment or trust issues.

Punishment is imposed on the child by the parent after the fact. The child misbehaves and the parent reacts to that behavior. Punishment expresses a parent's anger, is usually applied in the heat of the moment and is defined by the parent's needs.

Discipline, by contrast, is established before the fact and is based on the child's needs. The parent provides guidelines for the child including consequences for failing follow the guidelines, and allows the child latitude to work within those guidelines. The ultimate goal of parental discipline is to wrap just enough structure around a child so that the child can begin to develop self-control, the precursor of self discipline.

If a child is provided with consistent and effective discipline, not only will her behavior improve, but so will her relationship with her parents.

Strategies for Positive Discipline
Discipline is important to children at any age, and while it is easiest to start using some strategies the moment you bring your child home, others can be introduced at any time. Here are some specific suggestions that you can adapt for use with your child. Naturally, every family is different and not every child will respond to a particular discipline strategy. It is important to consider your child's needs and your own comfort level when choosing methods of discipline.

1) Have Predictable Routines
Children with challenging pasts need consistency. Predictable schedules help them build trust and learn to regulate their behavior. The first step is keeping meal, bath and bed times at the same time each day. For older children, posting a daily schedule on a white board lets them know what is expected and provides a sense of accomplishment as each task is completed. If the child does not speak English, use pictures along with the words.

Helping your child understand changes in the daily schedule is an important part of maintaining routines. She will be less stressed and prone to meltdowns if you have prepared her for changes in plans, special events, and new transitions, and if you explain when you will be back in your old routine. As plans or timing shift, give the child a "family update," even if the change seems minor to the parent.

2) Provide Choices
Giving children choices decreases power struggles, gives them a sense of control, and an opportunity to solve problems and learn from their mistakes. But giving too many choices can overwhelm a child. Instead of asking your child what she wants to drink, give her two choices: "Milk or juice?" The natural impulse of some children will be to suggest a third alternative. If this happens, remain neutral and repeat the original choices. If she doesn't choose, you make the choice for her.

It's important to remember to only give choices that you are comfortable with, "You can eat your vegetables and have dessert or you can skip them and go without dessert," works fine, only if you don't care if she eats the vegetables.

3)Communicate Clearly
As parents, we may inadvertently send an unintended message to our children because we don't recognize how our children may interpret what we say. For instance, children with low self esteem often find it difficult to accept praise.

To address this, instead of saying, "You're such a good girl!" try "My, look at that sparking clean room." If the child volunteers that she did the cleaning then acknowledge the work done. "You spent time on this. Thank you."

To avoid control battles, try spinning statements around to make them positive rather than negative. Say "We can go to the movie after you've finished your chores;" instead of "We're not going to the movie until you finish your chores"
Constructing Family's Plan
Choosing a discipline strategy that works for you and your child will take time and patience. Your child has spent years learning the behaviors she has.They likely helped her cope in a previous setting. It will take time to unlearn the behaviors and replace them with new, more acceptable ones for your family. Your role is to understand why she behaves the way she does, and to help her learn to make better choices.
For Ain't Misbehavin' go to www.AdoptionLearningPartner.org.
Judy Stigger, LCSW, provides therapy for post-adoptive families, training for pre-adoptive families, and content for www.AdoptionLearningPartner.org. She is the adoptive mom of two, now-grown cross-racially placed children. She can be reached at
Jstigger@cradle.org
A Message from CDC
Welcome Home !
Doug & Stephanie welcome home Ana Julia from El Salvador.
Jason & Kathy welcome home Collin from USA.
Aaron & Christina welcome home Dylan from Russia.
Arland & Dorothy welcome home Tyler from Haiti.
Philip & Tamara welcome home Daniel from Kazakhstan.
Scott & Pam welcome home Gracelynn from the USA.
Ken & Stacie welcome home Cullen from Ethiopia.
Derrick & April welcome home Meki from Ethiopia.
Ken & Ann welcome home Kendra from China.
Matt & Selisa welcome home Delaina from the USA.
Jim & Kathy welcome home Eduardo from El Salvador.
Jonathan & Daisy welcome home Emma from Korea.
David and Debbie welcome Joel home from El Salvador.
Congratulations to all of you and may GOD continue to bless each one of your families.
New Staff
Dale Armistead, better known as Lucy's husband, joined the KAS team in October to assist with tasks in the office, conduct homestudies, and facilitate new programs in 2010.
We are excited to have Dale join our team. He is an experienced adoptive parent, soccer coach and brings a wealth of strong leadership capability and business knowledge. Dale has his bachelors degree and is currently pursuing his Masters degree.
Welcome Dale!
New Staff
Diana Boni joined the KAS team in
October. She will facilitate the Haiti program and brings with her a wealth of knowledge of this program, as well as, a strong passion for helping the Haitian children.
Diana and her husband have six children, five of whom were adopted from Haiti. They are also currently caring for a child from Haiti who is in the US on a medical visa. Diana is a well respected professional and we are blessed to welcome her!
Welcome Diana!
Exciting News - KAS Accredited in Burkina Faso!
Kentucky Adoption Services has recently been accredited to facilitate adoptions in the country of Burkina Faso. KAS is one of only 4 agencies who have recived this accreditation.
Burkina Faso is a country in Western Africa that is ranked as one of the poorest countries in the world. According to the United Nations, Burkina Faso has approximately 2.1 million orphans or abandoned children. These children are waiting for their "forever families." Couples interested in adopting from Burkina Faso must be at least 23 years old and have been married for five years; single applicants will not be accepted. Families with children already in the home are welcome to apply; however, families with no children will be given priority by the Burkinabe government. We are excited about this new opportunity and are taking applications for the Burkina Faso program. If you are interested in obtaining more information on the Burkina Faso program, please call the office or send an e-mail to:
maria@kentuckyadoptionservices.org
Maria will be coordinating this pilot program and has a great deal of passion for Burkina Faso, as her mother grew up there as the child of Christian missionaries serving in Burkina Faso! Although Burkina Faso has only recently opened for American families, families from other nations have been adopting Burkinabe children for years.
Kentucky Adoption Services would like to thank everyone for helping do GOD's work. By everyone, we mean, board members, staff members, social workers, families, those that give donations, and those that spend time on their knees praying for GOD's work that is being done through Kentucky Adoption Services. Without
ALL
of you this mission of saving GOD's children would fail, and another candle of hope would be extinguished.
So again, we thank you for allowing this candle of hope for GOD's children to burn bright, but let's not stop here. Please continue to spread this candle of hope with all of your family, friends, co-workers, polititions, church pastors and congregation. Let's turn these candles of hope into torches of hope, and really make a difference in the lives of GOD's children.
We wish everyone a safe and joyous holiday season and the best of luck in 2010!