HAPPY ST. PATRICK'S DAY!
Greetings!
Welcome to March issue of our monthly newsletter. After a very mild winter we are looking forward to an early spring. For those of you who have been sedentary during the winter months be careful to slowly raise your fitness level before attempting large outdoor projects. We also always recommend a spring spinal check-up as part of your spring cleaning! Enjoy this month's issue.
A Common Problem: Faulty Breathing
Patients often ask us what is the most common condition we treat and most people would think it is neck pain, back pain, or headaches. I can tell you that the most common issue we deal with is "faulty breathing". Breathing pattern disorders (BPD) is a series of symptoms that is linked to almost every condition we treat. BPD can be described as a series of symptoms that occurs when a person hyperventilates (takes too many breaths) during times when they should be breathing at a normal rate. This problem also involves patients who breathe more with their chest muscles instead of using their diaphragm, the flat muscle in the belly that is responsible for producing a normal breathing pattern. Symptoms from BPD include back pain, neck pain, TMJ, posture problems, core muscle weakness, poor athletic performance, blood pH imbalances, anxiety, and generalized fatigue. It is common that we notice these symptoms during a physical exam and will prescribe corrective home exercises to restore the normal breathing patterns by teaching the patient to breath with the belly and not the chest. Patients find after performing these exercises that their pain is less and its also helpful in managing stress. We commonly refer patients with BPD symptoms for Yoga exercise, which is a great way to learn to control breathing patterns and increase relaxation. For a description of a good breathing exercise click here.
The Dangers of Non-Steroidals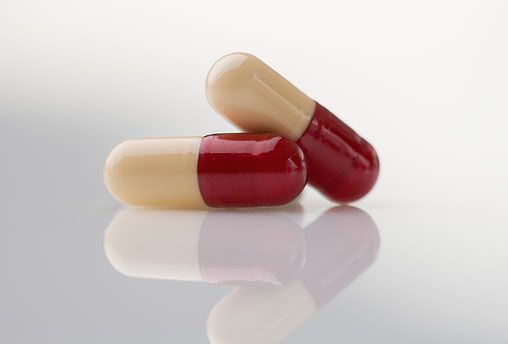 A September posting in the
Biomedical Central Journal: Family Practice
reminds us to be careful about taking too many non-steroidal anti-inflammatories (NSAID's) to treat pain. NSAID medications, which are readily available over the counter and often abused, include ibuprofen (Motrin), naproxen (Aleve), and aspirin. The study states that these drugs are of the most common in medicine to produce serious adverse reactions, most commonly occurring in the GI tract, cardiovascular system, and the kidneys. We often see patients abuse these medications in an effort to deal with chronic or acute joint pain. Fortunately, there are natural choices for swollen and painful joints that don't have any negative side effects. We have seen success in using the natural products
Zymain
and
Pro-Enz
, two supplements from
Anabolic Labs
that contain natural inflammation reducing enzymes and vitamins. We also recommend an anti-inflammatory diet for patients who have chronic pain in their joints and you can click
here
for a chart of food sources that are known to reduce inflammation. Ask the doctors on your next visit for a free information packet regarding the anti-inflammatory diet. In our clinic we carry many natural products and the full line of supplements from Anabolic Labs.
Health Benefits of the Family Meal

Defensive Medicine Costs the U.S. $2 Billion per Year
Vanderbilt University has released a study saying that the practice of defensive medicine costs the U.S. an estimated $2 billion annually. Defensive medicine can be described as the ordering of treatments, prescribing x-rays or MRI's, referring to specialists, or admitting patients to hospitals in order to simply avoid malpractice liability. The study estimates that as many as 24% of procedures ordered by physicians were ordered for defensive reasons. This trend will continue to increase the cost the American health care system each year until there are significant changes to national malpractice laws. Curbing the practice of unnecessary medical testing can have a substantial impact on our nation's financial health.
Visit Us On Facebook
Cohen & Haydu Chiropractic Clinic is on Facebook. Become a Fan and get weekly practice updates and the links to the latest medical information. Please remember to recommend us to your other Facebook friends!
Visit our profile by clicking HERE!
As always, thank you for your support and referrals. For more information on our available services please visit our website at
www.CohenHayduChiro.com.
Sincerely,
Dr. Aaron Haydu & Dr. Richard Cohen
Cohen & Haydu Chiropractic Clinic