JOIN OUR LIST

Become a fan on Facebook
Join us on Facebook for the latest news, promotions, classes, workshops and Wavelengths trivia.
Dear
Welcome to March, the month that can't make up its mind! We've seen temperatures ranging from -20 to +14 in the past few days! But, at this point, spring's imminence can't be denied.
When it comes to making up our own minds, we all know it's difficult to make good decisions when we're upset, agitated or overwhelmed. We need calm and clarity to access our deeper inner wisdom that allows us to see the correct path. This is why most experts advise not making any important decisions for a couple of years after a personal loss or trauma.
Fortunately, there's a cure for winter: spring! And, a cure for the agitated mind: yoga. At Wavelengths we're committed to bringing you yoga programs rooted in a deep understanding of the practice and philosophy of yoga, designed to calm the nervous system through movement, breath and meditation.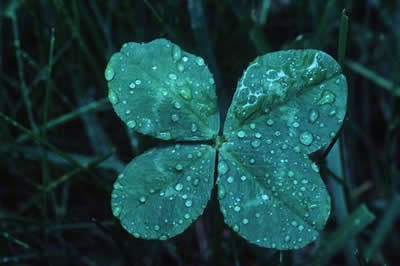 Spring and yoga! A perfect pair.
Our current term runs until April 13. After a two-week break, we'll resume classes with our spring term running from April 30 - June 22.
Stay tuned for spring registration coming soon.
Read on to find out about spring, summer and fall programs coming to Wavelengths and beyond.
Happy Spring!
200 and 500 Hour Yoga Teacher Training Programs
Are you interested in learning more about yoga? Do you have aspirations to share the joy of yoga with others? If so, consider applying for our 2012-2013 Yoga Teacher Training Program (200 hours). You can pick up the new brochure at the studio, or get more information on line.
Our new 2012-2013 Information Package is available at: www.wavelengthsyoga.com/teacher_training.htm.
You'll also find the dates and application form on the same page.
The 200 hour course runs from September, 2012 - June, 2013.
Now accepting applications.
We offer both 200 hour and 300 hour programs, which can be combined to receive a 500 hour certification, the highest level of certification recognized by Yoga Alliance.For those who have graduated from the 200 hour program, consider taking the additional 300 hours starting in September, 2013. Graduates from other schools' 200 hour courses may be required to complete an integration course to be considered for the 500 hour certification program.
Laughter Yoga Teacher Training
Love to laugh? Laughter is pure medicine. It connects us to each other, ourselves, and the present moment through joyful vibration. Laughter brings energy, clarity and connection to oneself and others.
In this training, the participants will learn the theory, practice, and facilitation skills to share laughter yoga with others. You do not have to be a yoga instructor to take part in this workshop. All who are willing to laugh for the joy of it and want to share that joy with others are welcome
Please join us.
Dates: Friday, June 1 - Sunday, June 3
Times: Friday 7 - 8:30, Saturday and Sunday - 8:00 - 5:00
Cost: $295 plus HST ($250 before May 1, 2012)
Instructor: Simeon Darwick
Simeon is dedicated to uplifting peoples' lives through joyfulness. He does this through his work as a laughter and kundalini yoga teacher, as well as a health coach certified by the Institute for Integrative Nutrition. Simeon introduces laughter as a vehicle to creating healthy relationships with food, exercise, people, and spirituality. Simeon has found himself all over the world teaching in arenas such as autistic adult groups in New York, to orphans in India, to Yogis and Yoginis in Costa Rica.
To register: www.wavelengthsyoga.com/workshops.html
Summer Programs
Join me for some exciting summer programs this year. First, I will be guiding an all-women adventure down the Nahanni River in the Northwest Territories. This is a trip of a lifetime, though one of last year's participants loved it so much she's returning to do it again! You can read Liz's blog entry about her experience on the Nahanni River last year at: http://womengoingwild.ca/?paged=2. Scroll down the page to find the entry entitled, "One Tough Woman."
The trip runs from July 1 - 11, 2012, and more information can be found at http://wildwomenexp.com/paddling-trips.
In August, I'll be in Bella Coola B.C. leading a wild yoga retreat (also for women only). This remote location features stunning views and unspoiled wilderness, a perfect place to explore the inner and outer landscape. The retreat includes lots of yoga as well as daily guided excursions on foot and by canoe. Another incredible opportunity to go deeper in nature. This retreat runs from August 11 - 19, 2012 and more information is available here: http://wildwomenexp.com/retreats-getaways.
Upcoming Workshops
Mindfulness Based Stress Reduction Program: Research continues to find links between mindfulness and happiness. This is a 30 hour course covering many facets of mindfulness, helping to reduce stress and increase happiness. For more information see www.wavelengthsyoga.com/mindfulness.htm or call Emmanuelle at (705) 696-2237.
Course Details:
Dates: Tuesdays, March 20 - May 8,
7:00 - 9:30 p.m. and all day Sunday, April 22, 2012.
Cost: $200 (sliding scale available)
Instructor:
Emmanuelle Festas-Keogh
(705) 696-2237
______________________________________________________
Partner Yoga
: Engage in a playful class, where we support one another to gain greater ease and stability in the postures. Come alone or bring a friend. Taught by Caroline Owen and Gord Langill.
There are 2 spots remaining in this workshop.
Date: March 11, 1:00 - 4:00 p.m.
Cost: $39 +HST
_____________________________________________________________
Equestrian Yoga: Posture, breathing and stretches for a more comfortable, connected ride. Taught by Caroline Owen. This workshop has one spot remaining.
Date: Friday, April 6 (Good Friday), 10:30 a.m. - 12:30 p.m.
Cost: $26 +HST
_____________________________________________________________
The Bhagavad Gita: Study this important and fascinating ancient yoga text with Dolphi Wertenbaker from New York, senior teacher and student of TKV Desikachar. This workshop is now full.
Dates: Saturday, April 14, 2:30-5:30
and Sunday, April 15, 9:30 - 5:30
Cost: $165 +HST (including lunch)
_____________________________________________________________
See an up-to-date list of all workshops at:
New Dance Classes
Put some SPRING in your step!
The Jacquelyn Toupin School of Dance, located at Wavelengths Yoga, has two new classes on Friday evenings.
Parents and Tots from 6:00 - 6:45
Adult Jazz from 7:00 - 8:00
Please contact Jacquelyn at (705) 778-7243 or jacquelyn_toupin@hotmail.com for details and registration information.
I hope March inspires you to put a little spring in your step! And, remember to put your clocks ahead by one hour this weekend!
Caroline