DON'T FORGET!!!!


Join us for the Staff Appreciation Dinner on May 18th!

Our Annual Plant Sale is fast approaching. Order forms have been distributed and the delivery date is May 19th!
Dear Families.



"To effectively communicate, we must realize that we are all different in the way we perceive the world and use this understanding as a guide to our communication with others. "

~Anthony Robbins

Communicating the vast amount of information that we need to share, to the large amount of people that we need to share it with, can be a daunting task in a building our size. Making sure that everyone knows what they need to know often has to happen in a few different ways and we're always looking to improve upon the way that we communicate with families and each other. Partnering and collaborating with families helps us to build a community and a culture in the building that is based on trust, understanding, and mutual goals.

The only way this can happen successfully, is through good communication methods.

To that end, we often send out messages via your child's mailbox. Please make sure that you read what we send you. We also post things on the front door and on the parent communication boards in each classroom. Many rooms do a newsletter, post pictures, send home notes, email families, or complete logs.

Recently we started to send the newsletter via Constant Contact, online Email marketing software that makes it easy to create professional email campaigns for our families. In addition to the newsletter, we also send periodical messages relating to things that are happening in the Center, including reminders, requests and informational items. We are trying to print less and communicate more through technology.

As one of our main forms of communication, it's really important that families are opening and reading the newsletter. In order to make sure that the newsletter is being accessed, we're going to send out a short survey and are asking all families to complete it. Our hope is that we will learn if all families are getting the information that they need and if receiving it in a different way would be helpful. We will then explore options for creating either a new or supporting communication system.

Upcoming events and important information:

Annual Plant Sale- we hope that you'll consider supporting this fundraising event by purchasing the beautiful plants and flowers from JE Mussig Greenhouse. We will also need volunteers to help on delivery day. Order forms and payment are due April 16th and plant pick-up day is May 19th.

Staff Appreciation Dinner-Friday May 18th at the University Club. This is a new venue for us this year and we will be having a buffet dinner instead of plated. The staff at the University Club has worked with us to provide wonderful menu options and we are excited about the opportunity to have the dinner there. We do hope that you'll plan to join us for this enjoyable and relaxing evening. Honoring the staff this evening is a wonderful way to show your thanks and appreciation for the work they do all year long. Donations of auction items or contributions towards the staff gift bags are also great ways to help with the celebration.

PITT's Annual Food Drive- Please join us in supporting PITT's annual food drive. Donations can be placed in the box in our lobby.

THANK YOU for donating to the sock drive. The Office of Community and Governmental Relations is always grateful for the support we're able to provide in their efforts to help the community.

Keep an eye out for the survey and please make sure to complete it and put in the box in the lobby. We're anxious to get feedback and work on building even stronger relationships with families through effective and useful communication.

Warmly,

Mary Beth
Baby Sign Basics
By Amanda Sloan, Infant 1
Imagine for a moment that you are thirsty - super thirsty. You are also quite short - so short in fact that you just cannot seem to reach the milk. But you are in luck - there are tall people who love you and want to help you! So you open your mouth to express your needs and - they give you a ball - and then a book - and then a dry cracker. Yup, you heard right - a dry cracker. In frustration, you cry. In frustration, the tall people cry, as well. If only there was a way to communicate the words you do not yet have the ability to express!
In such instances, sign language can be a useful tool for preverbal children to express their needs and develop their emergent language skills. Signing is a fun way to communicate and bond with babies - key word being FUN! When practicing signs, it helps to incorporate singing, silliness, books, and games. Babies love the feeling of being an active participant and of being understood, so incorporating sign into such carefree daily activities provides them with a nonthreatening way to practice.
Another key aspect of signing is repetition. It may take a while for young children to pick up on signs, so consistency and patience are vital. It sometimes takes weeks or months, but, with repetition and consistency, babies eventually imitate, associate, and communicate with this handy new language. Practicing signs in conjunction with spoken language during daily activities is reinforcing and helps build connections between concepts, words, and signs. Repeatedly using signs for "more," "milk," and "eat," for example, helps build useful associations during meal times.
This integration of sign into daily life also provides a more natural and seamless way to teach and learn. Learning any new language takes time, so stay positive, relax, and remember to have FUN with the process (and with baby, too!).
Just as preverbal children lack the ability to communicate with spoken language, most also lack the motor skills necessary to fully form signs. Once babies take the leap and decide to try out some signs on their own, it is important to encourage any and all effort. Their signs will often be clumsy approximations with little fine detail. Many signs will be exaggerated, involving large gestures and mainly gross motor skills. These approximations are natural and developmentally appropriate. At this point, babies' skills are further developed through smiles, praise, enthusiasm, and encouragement. Understanding babies' signs often takes a bit of detective work, interpretation, guessing, and lots of attention. This is the exciting part, so - once again - remember to have FUN with it!
There are many resources available to help parents and caregivers that would like to use sign language with preverbal children. Most of these resources encourage the use of American Sign Language (ASL). By using ASL, children will also be given a basic foundation for communicating with the deaf community. There are numerous books available on baby sign language, including "Teach Your Baby to Sign" by Monica Beyer. This book offers illustrations, explanations, and helpful tips that make learning and teaching sign a fun and stress-free experience. Electronic resources are available, as well. Many websites offer resources, support, and stories about teaching baby sign, and there's an app for that too!
On Mother's Lap
By Ann Herbert Scott
Illustrated by Glo Coalson

On Mother's Lap is a gentle, rhythmic story with soft, earthy illustrations. The story begins with an Eskimo boy named Michael sitting on his mother's lap rocking back and forth, back and forth. Throughout the pages, Michael spots things in the room that he would like to hold on mother's lap, like his dolly and his reindeer blanket. Each time, Michael returns to his mother's lap to rock back and forth, back and forth. Mother's lap is getting full when his baby sister begins to fuss. Will there be room for her on mother's lap for the baby, as well?
UCDC Philosophy Explained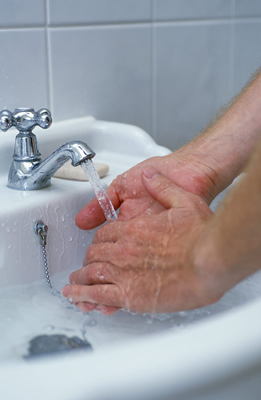 By Jamie Wincovitch, Education Coordinator
Does my child have to be toilet trained in order to go to preschool at UCDC?
Absolutely not.
A lot of preschools require children to use the bathroom consistently as opposed to wearing diapers as a prerequisite for entrance into their program. At UCDC, we strongly believe that every child develops at their own pace in EVERY area of development.
For example, you may notice a child in an infant room speaking in complete sentences, while some young preschoolers aren't yet at that language ability. We would never exclude the child with delayed language skills a position in a preschool room, just as we wouldn't exclude a child that wasn't able to use the bathroom consistently.
Toilet training happens best when the child shows signs of readiness such as the ability to pull up and down their pants independently, the ability to sit for two to five minutes at a time, the presence of dry diapers some of the time, and most importantly - an interest!
It is not uncommon for a child to enter a preschool room in diapers and soon be using the toilet on their own due to peer influence. We frequently ask parents to not worry about this skill because it will happen - some sooner and some later. But if a child feels pressure in this area, this will almost always push the independence until later.
Spotlight on Staff
Cathy Baier, Preschool 3
Cathy has been a valuable member of the UCDC family for over 10 years. She is the head teacher in Preschool 3.
How long have you worked at UCDC?
I have worked at UCDC since 2001.
Where are you from?
Pittsburgh
What is your favorite children's book?
So hard to pick just one but how about two? The Kissing Hand and I'll Love You Forever
As a child, what did you want to be when you grew up?
Piano player
What is something people may not know about you?
I have been known to wait (sometimes for a long time) to meet celebrities after performances....Two favorites: Amy Grant and Sarah Chang
If you could go on a trip anywhere in the world, where would you choose?
Rome/Italy
What is your favorite type of music or favorite artist?
I like a variety of music but my favorites are Contemporary Christian and Classical.
What is your favorite movie or TV show?
Favorite shows are 30 Rock and Modern Family
What do you do to relax?
Watch a comedy (see above) and go into nature--walk in the woods or by a lake
What is the best part about your job?
The best parts of my job are seeing a child accomplish a task that they have been trying to master and the laughter of children.
Song Lyrics - I'm a Little Teapot

Infant 2 babies can often be spotted singing along to I'm a Little Teapot while doing the motions for this interactive song. They know the traditional lyrics, but also add some new ones to the mix for a bit of variety. Check out the old and new lyrics to this classic.
I'm a little teapot,
Short and stout.
Here is my handle,
Here is my spout.
When I get all steamed up,
Hear me shout,
"Tip me over
and pour me out!"
I'm a little teapot
Yes it's true.
Just watch me and
I'll show you what I can do.
I can change my handle
And my spout.
Just tip me over and
Pour me out.
I'm a Tube of Toothpaste!
I'm a tube of toothpaste
On the shelf.
I get so lonesome
All by myself.

When it comes to night time,
Then I shout.
Pull the lid off,
Squeeze me out.
Important! Important! Important! Important! Important!
In order to eliminate any dangerous situations for children, please refrain from allowing your children to play on the large cement steps and pillars on the front porch. Feel free to let them play on the grass by the staff parking area if children want to jump and run. This is a much safer choice- as we do not want any child to sustain a preventable injury.
.
I just want to say thanks to all of the wonderful teachers that contribute to the newsletter each month. Your work is appreciated!
University Child Development Center
635 Clyde Street
Pittsburgh, Pennsylvania 15260
(412) 383-2100