Many years ago I learned of a lovely woman who had been in the field of Early Care and Education for close to 70 years. Her name was Docia Zavitkovsky and

she was a beloved leader in the field of early childhood education and up until her passing in 2009 at the age of 96, she shared her passion for "putting play at the heart of the early childhood curriculum." She had a profound grasp of what children need and shared these insights not in academic lectures but by telling children's stories. She was a true inspiration and her stories always had a message that reflected her experiences, and highlighted the genuine nature of children and their capacity for being understanding, empathetic and intelligent.

I'd like to share a few of my favorite short stories from her book Listen to the Children and two stories from Exchange magazine. I hope you enjoy them and that you spend a little more time each day just "listening."

Warmly,

Mary Beth

"I just helped her cry."

Kim is waiting at home for her son Billy who is playing next door. When he arrives 20 minutes later than scheduled, she asks what happened.

"Well Mom," he begins in a grown-up fashion, "Allison's doll house broke and I wanted to help her."

"I didn't know you knew how to fix dolls," is his mother's somewhat surprised reaction.

"Oh no, Mom. I don't know how. I just stayed to help her cry."

"I'll be your Mommy 'til your Mommy comes"

Diana is new at the center, and she is having a difficult time adjusting. Her mother has been gone about half an hour when suddenly Diana begins to cry. Laurie, a 3-year-old passing by, hears her. She kneels down, puts her arms around her, and says sympathetically, "Don't cry, Diana. I'll be your Mommy 'til your Mommy comes."

"Grown Up"-Docia Shares a Story

In "Dear Diary," New York Times (January 4, 2004), is a story from a woman who collects and wears Mickey Mouse watches. She is on a train going to New York. At a stop, a five year old and his mother board the train and sit next to her. As the coach was crowded, the boy sat on his mother's lap. The woman wrote, "He noticed my watch and looked up at my face. He repeatedly glanced at the watch, then at me, as though working out a difficult problem. Finally with a very puzzled expression on his small face, he tapped me on the arm and said, 'Excuse me, but are you a grown up?' "

We may never know what her response was, but I wonder if the child would have been even more puzzled if she had said that she wore Mickey Mouse watches because they brought pleasure to the child in her.

No matter what our age, I believe we all carry a bit of the child around with us. I don't know whether that is why we chose the early childhood field as a profession, but I do know that even at 90, I still love participating with young children in activities where learning is fun and enjoyable: bubble blowing; squishing one's feet in gooshy, mooshy mud; building sand castles and building with blocks; collecting shells, stones, pebbles, and odd shapes of wood; playing with clay; singing, dancing, painting; playing Old Maid and Go Fish; watching corks float and stones sink; playing with puzzles. How wonderful to discover, explore, test, imagine, fail, succeed, create as one learns about size, space, weight, texture, shape, sound, color, relationships, caring, sharing, safety, acceptable and unacceptable behavior...to be in environments and with people where tests are only part of the assessment picture because learning is so evident.

Yes growing up is a never ending process and a question like, "Excuse me, but are you a grown up?" may never get a straightforward answer.

Beyond Cute

I was next door visiting my daughter Ann's neighbors and found myself sitting next to three-year-old Ellie. I had been outdoors and my hands were cold. I said "Brrr, Ellie, I should have worn my gloves. My hands feel like ice." Ellie looked at me, then quietly leaned over, took my cold hands in her small warm hands and carefully and gently began to rub them. After a few minutes she stopped and asked, "Warm now?" I replied, "Oh yes, Ellie. Thank you, they feel just right." She gave me a big smile, patted my hands and went back to playing with blocks.

As I thought about this incident later, I marveled at how Ellie, three years old, had captured with complete understanding the role of observer and dispenser of comfort usually played the adult (in my case, a 93-year-old adult). Many times we think children's stories are "cute," "sweet," and "precious" when really a better description would be thoughtful and profound.

When we take the time to listen carefully to children, we often realize that what they are telling us is way beyond cute!
How what you Say Affects your Child's Behavior
By Wendy Colbert, Toddler 2

Word choice, word order, and tone of voice are all important facets of how your child takes in what you have to say and how they process the information. Children quickly become adept at reading body language and gain understanding of when the words do not match the tone of voice, body language, and actions of the adults around them.
The most effective communications happen when there is eye contact and when the concern between the individuals is real and evident in the communications. Looking at the child and saying, "I see you are crying, you seem sad, would you like a hug?" seems likes a small thing but this transaction reflects the adult's notice of the child action, helps the child to learn about themselves by naming the action and emotion, and offers a sympathetic, appropriate response to the emotion. Listening to the child's response will guide the rest of the communication. It also helps the child learn the appropriate reaction to take when they see someone crying.
Sometimes when we talk to young children, it seems as if they can't hear us. This is sometimes called selective hearing, and it can be deliberate when a child does not want to comply with a request. Other times it may be that the child is very focused on an activity and is concentrating so hard they do not hear you. When this happens, it can be useful to say their name, and then ask them to look at your face or into your eyes. When you have their attention, you can then give them the message you want them to hear.
Word order and word choice can be important in getting your point across. If you say "Don't run," it may take the child a moment to hear and understand your message, and what they will process is the last word, "run"...and they will. If you say "(their name), Slow down, please walk." The name is the attention getter, then both parts of the message; tell the child what you WANT them to do. They won't get the mixed message through inattention. Saying the instructions slowly will also allow the child time to process the information you are providing. Similarly, attention to word choice can help prevent or resolve misunderstandings.... Saying "Throw your plate in the garbage" may result in a toss of the plate as the child literally follows your instruction. Adults know that it is a figure of speech, but saying "Put your plate in the garbage" is more likely to get the action you intend.
Children watch to see if the adult's words match their actions. Be a role model for your child. If an adult says, "Wear your bicycle helmet every time you ride to protect your head," then the adult doesn't wear a helmet when riding a bicycle, the child will notice the disconnect between words and action. The child may interpret it as, "it really isn't that important to wear a helmet" or "an adults head doesn't need to be protected." You can connect your words and actions to reinforce the concept to a child. Explicitly draw the connection between how the car seat protects the child and how the seat belt protects the adult. You can encourage the child to take ownership of his/her actions by making a game of the adult asking the child if they are buckled in and then having the child ask if the adult is buckled in. This creates parallels for the child.
Talking about a child's actions where the child can hear it can create self-fulfilling prophesies, both positive and negative. You can create a positive one by saying positive things about the child when they are listening. For example, when talking to another adult, if you say "(Child's name), always pulls the covers up on his/ her bed," you create an expectation in the child that they will do that action. It can encourage a child who is refusing to eat certain foods to say, "When you get older, you may like it. You should try it again next time." If they agree, the next time the food is served, you could remind them of the discussion.
Taking time to think about the words you say and how you say them can have a lasting impact on your child, with better communication and cooperation now and in the future.
UCDC Philosophy Explained: Our Philosophy Statement
By Jamie Wincovitch, Education Coordinator

It is obvious that UCDC has a common philosophy throughout the Center, but I also see different practices in different classrooms. Why is this?
Yes, it is true. We share a common philosophy that all classrooms follow. Our philosophy statement is:
UCDC utilizes a child centered, extended family approach that is fostered by supporting the developmental needs of all children. We foster children's self esteem, creative abilities, sense of belonging and success by implementing a developmentally appropriate curriculum based on NAEYC and Keystone STAR standards, through a play based approach to learning.We support families and partner with them to provide an environment that welcomes their collaboration and supports both cultural and family preferences.
But, within that statement, there is much flexibility because we know that every child is different and every situation is different. We also know that in order to meet everyone's needs, sometimes adjustments must be made for the entire group. Therefore, it may look different, but the underlying philosophy is the same. Let me give you some examples:
Let's say a child is enrolled into a preschool classroom that is diagnosed with Type 1 Diabetes. For this medical condition, his food intake needs to be closely monitored. Therefore, it would be imperative that he sit by a teacher at lunch and snack times so she can accurately measure his food. So, the teachers in this particular classroom decided to attach little pieces of Velcro onto the backs of the chairs that will enable the teacher to adhere name tags to them each day, thus controlling where everyone sits. This way, the child with the special need doesn't feel "different" because he has to sit in a certain place every day while the other children get to sit where they want. The other children do not suffer from this alteration (they actually thrive because they not only learn how to recognize their own name, but they quickly learn to recognize all of their peers names as they search for their chair each day). This is a clear example of attempting to meet everyone's needs with a simple adjustment.
A toddler room might discourage the bringing in of toys from home because a toddler is not developmentally ready to share their personal belongings with nine curious other toddlers who also share the same developmental traits. Therefore, they may have a rule that toys from home need to stay in the child's bin or never enter the classroom at all. Fast forward two years and a preschool room might be encouraging parents to bring in items from home that supplement the curriculum such as nature items, books to share, or CDs for the class to enjoy. A four year old has a much better understanding of the concept of shared materials and can therefore thrive in this activity, while a two year old may completely waver with this practice. This is an example of considering the development of the child in order to interpret the philosophy.
You might notice that it seems like one classroom might be very musical, while another classroom might seem to dabble more in art

. While we each subscribe to the same philosophy and curriculum, we do encourage autonomy in each room and encourage classrooms to develop and design activities based on their passions and interests as well as the children's.

Even though you might see a little more dramatic play in one room and more sensory play in another room, it does not mean that each classroom doesn't do all of these different types of activities. The teacher's job is to take into consideration each individual child and their abilities, areas for growth, interests, developmental levels, and personality and design a program that fits each child. And each of our teachers does this amazing task - every single day!
All of the abovementioned examples clearly support the developmental needs of all children while maintaining a child centered environment. There are many more examples that I could share, but I hope that this helps to clarify the differences noticed within a common philosophy.
UCDC Reads
Because a Little Bug Went Ka-Chooo! by Rosetta Stone
Review by Toddler 2
Rosetta Stone is a pseudonym for Theodore Giesel, better known as Dr. Suess.
Because a Little Bug Went Ka-Choo! is about a little bug sneezing and how such a little sneeze caused so many problems. The tiny sneeze made a seed drop, which then hit a worm on the head. The worm got mad and kicked a tree which caused a coconut to fall and hit a turtle in the head. From then on, the story escalates into larger problems. Near the end of the story the whole town is in total chaos.
This book has a great rhythm that makes it fun to read along with a simple story line that children can understand. The illustrations are amusing. The children in our classroom try to sneeze like the bug and want to read it again and again.
Spotlight on Staff

Jamie Wincovitch, Education Coordinator
Jamie Wincovitch is the Education Coordinator at UCDC. She has been at the Center in various capacities including teaching preschool and Kindergarten before working in her current position for the past three years.
How long have you worked at UCDC?
I have worked at UCDC for 13 years.
Where are you from?
I am from Harrisburg, PA and I moved to Pittsburgh to go to school and loved it so much that I made it my home.
What is your favorite children's book?
This is a tough one. I have so many children's books that I love, but if I have to narrow it down, I would say If... by Sarah Perry. This book has really interesting illustrations and makes you really think differently about our world. It's a great book for inspiring creativity and curiosity in both children and adults.
As a child, what did you want to be when you grew up?
As a child, I always wanted to be a mother. My choice of profession varied as much as the weather, but my will to be a mother was always there. In fact, as a three year old, I was already stating that I would have ten children!
What is something people may not know about you?
People may not know that I have 15 nieces and nephews!
If you could go on a trip anywhere in the world, where would you choose?
I would keep this simple because my absolute favorite place to be is at the beach. So a long beach vacation with family would suffice - any beach with sun and sand.
What is your favorite type of music or favorite artist?
I really enjoy soft rock.
What is your favorite movie or TV show?
My all-time favorite movie is Stand by Me. As for TV shows, I'd have to say it's a tie between Grey's Anatomy and Modern Family.
What do you do to relax?
In order for me to relax, I need to be busy (an oxymoron, I know). I knit, crochet, fiddle around with photography, play games, read, and play around on Internet (Pinterest, Facebook, and various blogs).
What is the best part about your job?
The best part about my job is working with such an amazing group of teachers every single day. I love to be inspired by their creativity, caring nature, and genuine interest in the welfare of all of these children.
Song Lyrics by Preschool 1
Down by the Station AND Puff the Magic Dragon

Preschool 1 had a hard time choosing a song that they wanted to feature since the class has so many favorites. It ended up that they had two in the running and they put it to a vote. Of course, the vote ended in a TIE! So, we decided to feature them both. It's only fair, right?
Down by the Station
Down by the station

Early in the morning
See the little puffer bellies
All in a row
See the station master
Turn the little handle
Chug chug puff puff
Off they go

Down by the station
Early in the morning
See the shiny train cars
All in a row
Waitin' to get hitched up
And go on their adventure
Chug chug puff puff
Off they go

Down by the station
Early in the morning
See my favorite engine
Ready to tow
All the other train cars
Will follow on behind him
Chug chug puff puff
Off they go

Down by the station
Early in the morning
Climb on aboard
And hear the whistle blow
Mr. Conductor
Please take my ticket
Chug chug puff puff
Off they go

Down by the station
Early in the morning
See the little puffer bellies
All in a row
See the station master
Turn the little handle
Chug chug puff puff
Off they go

See the station master
Turn the little handle
Chug chug puff puff
Off they go
Chug chug puff puff
Off they go

Puff the Magic Dragon
Puff, the magic dragon lived by the sea
And frolicked in the autumn mist in a land called Honah Lee,
Little Jackie paper loved that rascal puff,
And brought him strings and sealing wax and other fancy stuff. oh

Chorus:
Puff, the magic dragon lived by the sea
And frolicked in the autumn mist in a land called Honah Lee,
Puff, the magic dragon lived by the sea
And frolicked in the autumn mist in a land called Honah Lee.

Together they would travel on a boat with billowed sail
Jackie kept a lookout perched on puffs gigantic tail,
Noble kings and princes would bow whenever they came,
Pirate ships would lower their flag when puff roared out his name. oh!

Chorus

A dragon lives forever but not so little boys
Painted wings and giant rings make way for other toys.
One grey night it happened, Jackie paper came no more
And puff that mighty dragon, he ceased his fearless roar.

His head was bent in sorrow, green scales fell like rain,
Puff no longer went to play along the cherry lane.
Without his life-long friend, puff could not be brave,
So puff that mighty dragon sadly slipped into his cave. oh!

Chorus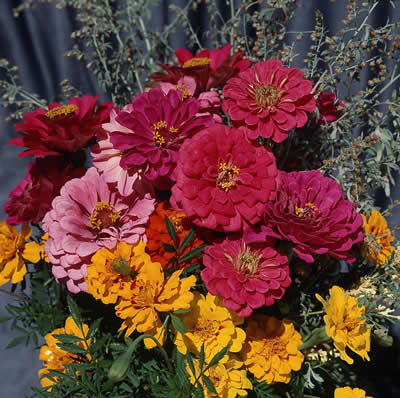 UCDC Annual Plant Sale

We will once again be holding our Spring plant sale!

Order forms will be distributed in April and the plant sale delivery date is May 19th. We will let you know about volunteer opportunities on this date.

We hope that you will consider purchasing vegetables, flowers and hanging baskets. Last years sale was a success and we hope to increase our sales this year.