Inspiration...
What will you do today and tomorrow to inspire your kids? Will you use tools and materials to inspire them to be creative? Will you use words and stories to share inspirational thoughts? Will you cuddle and be gentle to inspire more supportive relationships? Will you capitalize on teachable moments to inspire problem solving and critical thinking? Will you encourage acts of kindness to inspire empathy?
Think about it....
What kinds of things inspire you?
Things that you see? Things that you do? Things that you listen to? Can you use your "inspirational" moments to draw from so that your enthusiasm from being inspired, inspires others?
Think about it....
We can all take a moment or a few moments to be inspired and foster inspiration. I would imagine that some of the greatest people in the world became great due to their ability to inspire and be inspired.
I recently sent these sentiments via email to the head teachers to provoke some out of the box thinking. Now more than ever, there are so many things that adults and children are exposed to that can be inspirational. It may be spiritual for some, in the form of pictures or music for others. Some people read for inspiration and some people just take the time to stop and really see things that they might look at or see every day. Inspiration may be in the form of good deeds, helping others or just offering a kind word to others to inspire them to achieve or grow. Colors, sounds, scents and touch often evoke inspiration. For some, it's more tangible and for others it's a quieter form of reflection.
I recently had a conversation about inspiration with Jamie, the Education Coordinator, and I asked her to share some of her wonderful and "inspirational" thoughts...
"As an former teacher, it is sometimes very hard for me to resist the high activity level of the classroom, the brilliant ideas of the teachers, and the endless curiosity of those young minds. I sometimes crave time away from my desk in order to get back into the classroom and enjoy one of my passions. Luckily, I have three kids at home that crave these hands on activities as well.
Although, with that all being said, I have to admit, that sometimes I start to get stale with my activities at home (I work part time, so I spend five out of the seven days at home with my girls). So I was recently introduced to Pinterest, a website that has LOADS of inspiration at your fingertips. It's an online pinboard where you can organize and share things that you love. To me, it's like flipping through a magazine, with tons of visual images of great ideas in topics that you love. Through this, I've re-sparked my activity choices with my kids. So far, we've built a light table (really just a large, clear storage container that I cut a hole in the back and put white twinkle lights inside - they LOVE it!), played with water polymers, made squishy bags, organized art materials, went on a scavenger hunt, took a glow stick bath (they LOVED this one - even the 12 year old!), and froze toys in balloons. BUT, I have MANY more ideas brewing, thanks to these inspirations!"
So, how will you be inspired and how will you inspire others? We'd love to print anything that you'd like to share about your "inspiration" in our next newsletter. So please send Jamie photos, ideas, quotes, or thoughts and we will include them. Her email is jmw170@pitt.edu.
Warmly,
Mary Beth
The Development of Creativity through Play with Divergent Toys and Loose Parts
By Cathy Baier, Preschool 3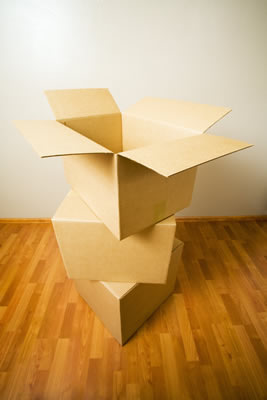 When Einstein met his baby sister for the first time his supposed response was, "Where are the wheels?"
This quote illustrates divergent thinking in a humorous way. It is the thinking about an object or material in a different way or from another perspective. The Merriam-Webster dictionary defines divergent thinking as: "creative thinking that may follow many lines of thought and tends to generate new and original solutions to problems." This type of thinking may be compared to convergent thinking which looks for one best solution. As educators of young children, we want to actively nurture divergent thinking and creativity through the play activities and environment we provide. As Elizabeth Jones notes in Spotlight on Play, "Play relies on divergent rather than convergent thinking: It asks, "What are all the ways...?" rather than insisting, "This is the right way." Our goal is to allow for as many opportunities as possible to use open-ended toys and materials. We encourage the children to be involved in the process rather than using the materials in one way to produce a product or specific end result.
Children often become accustomed to using materials and toys in one prescribed way. They need the support and encouragement of parents and teachers to brainstorm creative alternatives. One morning in Preschool 3, the teacher filled a table with a collection of 'loose parts.' The items included old CD's, small colored stones, a foam frame with small openings, a basket and paper tubes. As soon as one of the children came in and sat down at the table, she asked her teacher, "What do I do?" The child was waiting for the teacher to give her directions for using the materials in the 'right' way. The teacher responded by asking her what she thought she could do with them. With no expectations, rules or need to 'get it right,' the child was uninhibited in her play. As other children joined her, they played together to explore multiple uses for the materials.
Divergent thinking is required for creativity and is enhanced through opportunities for problem solving, exploration and self-expression. All ideas and solutions should be encouraged and validated. "When you validate the different responses received, children realize that it's OK to find their own individual solutions and to not have to compete with one another" (Pica, 2009). Another example from the preschool classroom was their use of boxes of all different sizes (boxes are a very open-ended material). After reading the book, Not a Box, one day, we introduced several empty boxes into the block area. The children clamored for a turn to use the boxes during free choice time. Given free reign, they each had a unique idea for using the boxes and played with them for several days. Each child's idea was recognized by the teacher, leaving the children with the knowledge that all of their ideas were valuable.
Children develop creativity through unstructured play with divergent toys. Materials such as water and sand, mixing bowls and cardboard boxes provide children with opportunities to create, innovate, problem-solve and think critically. Timeless toys such as wooden blocks, markers and Legos also give children the gift of free and open play.
Resources:
Jones, Elizabeth "Spotlight on Young Children and Play: Playing to get SMART" (NAEYC Publication)
Pica, Rae "Can Movement Promote Creativity?" (Young Children, July 2009)
Not a Box by Antoinette Portis (reviewed in this newsletter) illustrates how a simple box will go as far as the imagination will allow.
UCDC Reads by Preschool 3:
Not A Box by Antoinette Portis
The character in this story is a bunny who plays with a cardboard box. The bunny uses his imagination while he plays with the box. Throughout the book the bunny is asked what he is doing with the box and the bunny responds by saying, "it's not a box." Some of the ways the bunny played with the box were pretending it was race car, robot, hot air balloon, and a building. We incorporated this story in the block area by bringing in cardboard boxes for the children to play with in our classroom. The children strengthened their imaginations as they pretended the boxes were a school bus, bouncy car, turtle, house, and a rocket ship.
UCDC Philosophy Explained
By Jamie Wincovitch, Education Coordinator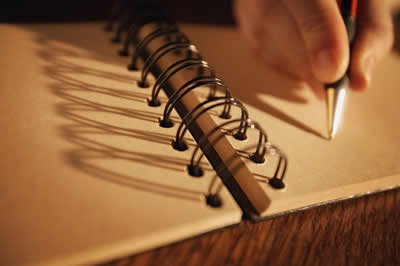 I know UCDC is a laboratory school, but what exactly are the students observing?
This question is best answered directly from our Staff Handbook...


"The University Child Development Center serves the University of Pittsburgh and other institutions of higher education as a laboratory setting, whereby individuals interested and/or involved in the study of young children can come and use the Center in a variety of ways. Enabling students and faculty members to observe, participate, interact, conduct research, and complete practicum, intern, and student teaching experiences are some of the ways that the Center is a part of the academic mission of the University. Students attend a thorough orientation introducing them to the fundamental aspects of the program operation before they begin working with children. This orientation includes health, safety, and emergency procedures; proactive discipline techniques; child abuse and neglect reporting procedures; and regulatory requirements. The training is given by their immediate supervisor when completing an internship at UCDC and their supervisor follows up with training that expands on the initial orientation as needed.
Visiting individuals are always supervised by the classroom teacher. Those individuals interested in conducting research must submit a formal request to the Director. If the Director feels that the request is in order, that it is appropriate for the children at the Center, has merit, and has the appropriate approvals, then parents/guardians will be asked to consider having their child participate. No child will participate under any circumstances in any formal research without the parent/guardian's expressed written consent. Whenever possible, the results of a research project will be shared with parents/guardians once it is completed. Informal observation and interaction with children by University faculty and students are encouraged and supervised by classroom professionals.
Goals for the students include:
Have a rich, rewarding experience.
Play a role in daily activities and planning with teachers and children.
Expand knowledge in early childhood by observing, questioning, experimenting, evaluating, and sharing.
Realize that each child is unique because of individual needs, abilities, and potential.
Encourage the use of new ideas and experiences.
Realize and respect the influences of home and community involvement as they affect the development of each child.
Identify a measure of growth in themselves as a result of their participation."
Spotlight on Staff - Rhonda Watson, Toddler 4
Rhonda will be celebrating her 3-year-anniversary at UCDC this month. As a teacher in Toddler 4, she is known for her fun spirit and musical talents.
Where are you from?
Pittsburgh
What is your favorite children's book?
Jamberry by Bruce Degen and Fox in Sox by Dr. Seuss
As a child, what did you want to be when you grew up?
A Broadway star!
What is something people may not know about you?
I have a twin sister.
What location has your favorite trip/vacation been to?
Halifax, Nova Scotia. Very peaceful and quaint!
What is your favorite UCDC lunch?
Chicken soft burritos, of course!!!
What is your favorite movie or TV show?
I love Ella Enchanted!
What do you do to relax?
Read fluff novels!
What is the best part about your job?
I love the fact that I can be silly and the children don't mind; in fact, they love it! At UCDC, I can be a big kid!
Song Lyrics - Toddler 2
The Winter Pokey
(Sung to the tune of "The Hokey-Pokey")
The children of Toddler 2 really love this song and can be seen dressing up in their winter gear while belting out these lyrics! It's also a nice song to help your child get dressed in their winter layers too!
You put your right mitten in,
You take your right mitten out.
You put your right mitten in,
And you shake it all about.
You do the winter pokey, [shiver]
And you turn yourself around.
That's what it's all about!

You put your left mitten in....
You put your right boot....
You put your left boot....
You put your long scarf in....
You put your warm cap in....
You put your snowsuit in....
UCDC T-Shirt Sale
UCDC is selling t-shirts! We have sizes starting at infants all the way up to Adult XXXL.
Infant, toddler, and child sizes are $10, while adult sizes are $15. If you buy more than one adult t-shirt, they are only $12 each!
The proceeds from this sale will help to defray the cost of the Staff Appreciation Dinner as well as assist with the cost of classroom materials and supplies.
Additionally, we hope to use some of the funds that we've raised to send staff members to professional early childhood conferences.
Cash or checks are accepted (payable to the University of Pittsburgh) and orders are due by February 17th. Look for your UCDC T-shirt order form in your child's mailbox!
Thanks for your support!
We will once again be holding our Spring plant sale!

Order forms will be distributed in April and the plant sale delivery date is May 19th.

We hope that you will consider purchasing vegetables, flowers and hanging baskets. Last years sale was a success but we hope to increase our sales this year.

The plants are lovely and we had a lot of favorable feedback about them.

Your support is appreciated!

Annual Staff Appreciation Dinner

We are getting close to the date of the Annual Staff Appreciation Dinner!



This year, it will be held at the University Club on Friday, May 18th at 6:30 PM.





Please consider joining us for an evening of delicious food and wonderful company. You also don't want to miss our annual auction where you could win some awesome items.





Hope to see you all there!

We realize the difficulties that the parking lot poses during busy drop off and pick up times. We are asking families to spend the time that they need to successfully drop off and pick up their child so that transitions are smooth and you have a few moments to talk to your child's teacher, as these are both very important things. We are also asking that you try not to linger too long since there are many other families trying to park to either drop off or pick up and spend time. Please don't feel rushed, but be aware that utilizing a parking space for too long creates additional parking issues.
Also, please refrain from parking on the right side of the exit driveway. This poses a safety hazard for people trying to pull out into Clyde Street and can be very dangerous. Parking in close proximity to the staff car parked in the space closest to the playground does not allow them to safely exit the parking lot, and we're asking that you be cognizant of parking too close to the car in that space. Again we realize the frustrations of our parking situation and are just trying to make it as safe and manageable as possible.
Valentine's Day Reminder!

Just a reminder that in keeping with the Center's philosophy, we will not be celebrating Valentine's Day.

If you choose to celebrate Valentine's Day at home, we hope that you enjoy the day, but please refrain from bringing anything to the classroom that would focus the children's attentions away from the normal day of activity.

Thanks so much!