New At Age Defy!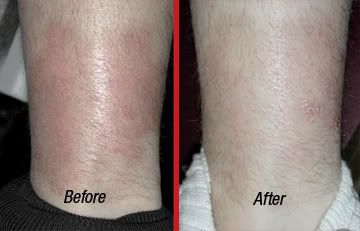 XTRAC® Therapy is a new approach for lasting, effective relief from the painful, unsightly symptoms of

psoriasis

.

There is no direct UV light exposure to healthy skin and, unlike traditional topical creams, daily care is not required.

Although there is no cure for the 1-2 million people with

vitiligo

, it can be treated. The XTRAC utilizes a specific wavelength of light which stimulates re-pigmentation of the skin in patients with vitiligo. Treatment sessions last just a few minutes.
Many insurance companies cover XTRAC Excimer Laser Therapy, including Medicare, BlueCross/BlueShield and United Healthcare. The availability of the XTRAC Excimer Laser is the latest example of Age Defy's coimmitment to medical excellence. Call us today to make an appointment with Dr. Rick Noodleman or Nurse Practitioner Joe Gorelick to see if XTRAC Therapy is right for you.
Spotlight on Treatment:
CO

2

(Carbon Dioxide)

Laser Peel


The 'Queen' of Resurfacing Treatments!


Over time, a number of factors leave our skin less than perfect. Of greatest significance is photo-damage, the cause of most of the lines and wrinkles that appear as we get older. Other surface imperfections, such as chicken pox and acne scars from youth, or moles and warts that can develop over time, may mar visible effects, some of which may be more bothersome than others. Fortunately, today's laser technology can usually remove much of the damage. The CO2 laser is unique because it significantly addresses aging skin problem, effectively reduces wrinkles and improves skin texture and pigmentation.
CO2 laser resurfacing of the face and neck is an excellent option to:
Reduce the appearance of wrinkles
Tighten eyelid skin and smooth "crow's feet"
Soften "lipstick" or "smoker's" lines of the lips
Lighten brown spots and blotches
Soften and blend scars
Brighten skin tone and make it more uniform
Medical Director Dr. Rick Noodleman has more than 25 years' experience in resurfacing the skin. Dr. Noodleman also utilizes a distinctive technique for "spot" treatment, feathering the edges of the treated areas to blend them more seamlessly into the surrounding, untreated areas for a natural look.
Call Us To Schedule A Laser Resurfacing
Consultation Today!
Mark Your Calendar:

Webinar Wednesdays:
Take Your Lunch Break With Us!
We know you can't always attend our evening Events. Webinar Wednesdays allow you to view our previous webinars at a convenient time. Learn about the latest low downtime aesthetic options - during your lunch hour!
Listen at 12:00 pm by clicking here
________________________________________
Just In Time For The Holidays!

Look and feel great with our
low-downtime options.


Join us at our:

Tuesday, October 11th · 6:30 pm
CoolSculpting Non-invasive Fat Reduction
SLIM Liposculpture
Sculptra® Aesthetic
Laser & Chemical Peels
Ulthera™ Skin Tightening
RSVP today 877-AGE-DEFY or click here
________________________________________
Sculptra® Aesthetic
Open House
Wednesday, October 19th · 6:00pm
Join Dr. Rick Noodleman, Sculptra National Trainer and Aesthetic Master, to learn about a facial "volumizer" that gives you noticeable results that emerge naturally. Sculptra stimulates the body to form its own natural collagen to smooth loose, wrinkled and/or depressed skin. It is ideal for the folds and lines of the mid and lower face; hollow, sunken cheeks; and other areas of thin or depressed skin.
Wine & Hors d'Oeuvres
Space is limited
RSVP required 877-AGE-DEFY
or click here
______________________________________
Join Us For A
Fall Medi-Spa Day!
Friday, October 21st
11:00 am - 4:00 pm
Pamper Yourself... for just $50
you'll receive:
A customized Mini Revercel Facial & Warming Pumpkin Enzyme Mask
A Jane Iredale® Makeover with the new
Fall collection!
Revercel Skin Care Consultation &
Special Gift bag
This-Day-Only Medi-Spa Promotions!
Enter to win a "Hands of Time"


Spa Treatment Package
A $375 Value!
Appointment Required - Space Is Limited!
RSVP 877-AGE-DEFY
Save The Date:
Age Defy's 2nd Annual
Holiday Extravaganza!
Thursday, December 1st
Details to follow!
Warming Pumpkin Enzyme Mask
Smells Like Warm Pumpkin Pie!
Warming Pumpkin Enzyme Mask gently dissolves dry outer layers of the skin for a fresher, brighter, and revitalized look. This special mask actually heats when applied. Pumpkin enzymes, purifying mineral clay and vitamin E jojoba "spheres" go to work, deeply cleaning and purifying your skin.
A surprising revitalizing
With A $75 Revercel purchase!*
Available at Age Defy and www.revercel.com
*Offer expires 10/31/11
Message From

Dr. Rick
Noodleman
Mohs Micrographic Skin
Cancer Surgery
Skin cancer is the most common form of cancer. According to the American Society for Dermatologic Surgery (ASDS), one in five Americans will develop skin cancer. With early detection and proper treatment, most are curable. For 25 years, we have been dedicated to helping people protect, rejuvenate and repair their skin, offering state-of-the-art solutions for patients with pre-cancerous and cancerous lesions. Common approaches include scraping, burning, freezing and cutting. In addition, I may recommend a more specialized treatment, Mohs micrographic surgery, a precise removal of the skin cancer layer by layer, with the help of a microscope. First, the visible tumor is removed. Next, successive layers of skin are surgically removed (one layer at a time) until microscopic examination reveals no further cancer cells. Mohs surgery allows us to reliably and completely remove most skin caners. The technique ensures that the edges (margins) are "clear" so that all the tumor is removed in real time.
If you are concerned about your skin's health, please schedule an appointment for a skin check today.
In Good Health,
Rick Noodleman, M.D.
Medical Director,
Cosmetic Dermatology & Surgery
Age Defy's
Service Excellence Commitment

We continue to share our Service Excellence Standards with you as part of our commitment of excellent patient care. Age Defy strives to provide each patient with an exceptional experience at every visit.

We work consciously every day to follow our 10 Service Excellence Standards. Service Standard #8 states:

We make commitments with care. We keep wait times to a minimum and ensure that all patient activities are handled with an on-time attitude, reliability and when necessary, a sense of urgency.

A happy patient wrote:

I feel that many offices with new technology and all kinds of injection stuff try to sell you things you don't need just to make money. I was pleasantly surprised after my initial consultation at Age Defy that this was not the case. I then had microdermabrasion (SilkPeel) which was exactly what I needed. I definitely will go there again and would recommend this Center to any of my friends.


October's
E-Newsletter
Special!
________________
Purchase 1 Latisse Kit for
$75
OR


3 Latisse Kits for only $175!


*Brilliant Distinctions Members Save More,
for details click here.
*Offer Expires: October 31, 2011