New! Monthly

Luncheon Series


Age Defy is pleased to host a series of Luncheons on topics of interest to our patients. This new patient education Program offers a smaller, more intimate setting than our evening Seminars. The Luncheons are hosted by Patient Care Coordinators Joy Norman and Jamie DeSantis. Each month, Joy and Jamie (and sometimes a special Guest!) will discuss a new topic along with a light lunch, mini-Consultation and a special Revercel product offer.



Please join us for our

Contour Correction Luncheon

Wednesday, August 25th at 12:30 pm

For details on this month's Luncheon, see the

"Mark Your Calendar" section below

RSVP: info@agedefy.com - Subject Line: LUNCH
Spotlight On Services
Enhanced Aesthetician Services Menu!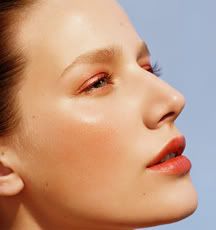 The Clinical Aesthetician Team has expanded its Facial Services! In addition to SilkPeels and our Signature Facial, the Menu includes Oxygen, Lymphatic Drainage, and Aromatherapy Facials. You can also enhance your Medi-Spa experience by adding a "Tapas" eye treatment to your service.
During August
Save $50
on any Age Defy Facial*
Relax in our beautiful Tranquility Room
during your visit.



* excluding SilkPeel

End-of-Summer
Seminar!
Tuesday, August 10th
at 6:30 pm

Join Dr. Rick Noodleman and his Staff and learn how to erase Summer sun damage. Dr. Noodleman will also talk about the new Ulthera™ skin tightening and other minimally invasive cosmetic procedures such as SLIM® liposculpture and Eyelid Rejuvenation.

Raffle and light refreshments served.
Click Here to RSVP
___________________________________________

Contour Correction Luncheon

Featuring: Sculptra® Aesthetic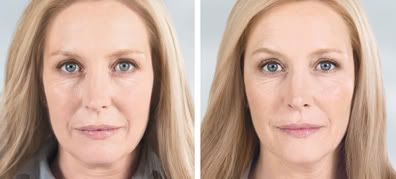 Wednesday, August 25th · 12:30 pm
Join Patient Care Coordinators Joy Norman and Jamie DeSantis for a special luncheon and learn how you can lift and "volumize" with Sculptra® Aesthetic, the non-surgical way to correct tissue loss and thinning skin.


Presentation by Sculptra Aesthetic Expert




Far Shahidi!


Sculptra Raffle & Light Lunch Provided
Space is limited.
Click here to RSVP with the subject line:

"Lunch"


or call 877-AGE-DEFY

Contour & Lift Webinar
Tuesday, August 17th · 6:00 pm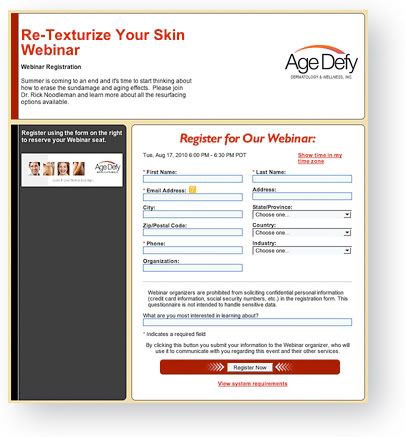 Join us in the comfort of your own home and learn about treatments that lift, add volume and contour your skin. Featured procedures include Ulthera™ Skin Tightening, Sculptra Aesthetic, The Laser Neck Lift & Blepharoplasty.


Revercel

®

Nutrition




Defy Aging From The Inside Out




Adequate nutrition is crucial to maintain health and promote healing. Yet, sorting through the myriad of product choices available today is often confusing. Revercel

Nutrition

is based on the science of nutritional medicine and is formulated to avoid nutrient redundancy. Revercel

Nutrition

provides more potency than most vitamins because it uses natural, rather than synthetic, forms of vitamins and minerals for better absorption. The resulting formulas work to enhance the body's natural healing process and help maintain a healthy life span.


OsteoReplenish

™

Formulated for optimal bone health, particularly in menopausal women, OsteoReplenish provides easy-to-absorb forms of each key nutrient. Strong bones depend on much more than Calcium. OsteoReplenish also contains Vitamin D-3, Vitamin K-1, Magnesium, Boron and Silicon for bone health.



120 capsules $19.95



New At Age Defy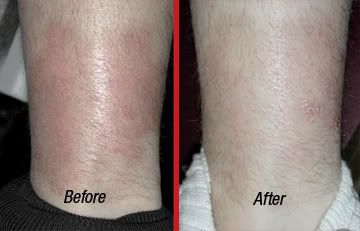 XTRAC® Therapy is a new approach for lasting, effective relief from the painful, unsightly symptoms of

psoriasis

. There is no direct UV light exposure to healthy skin and, unlike traditional topical creams, daily care is not required.
Although there is no cure for the 1-2 million people with

vitiligo

, it can be treated. The XTRAC utilizes a specific wavelength of light which stimulates re-pigmentation of the skin in patients with vitiligo. Treatment sessions last just a few minutes.

Many insurance companies cover XTRAC Excimer Laser Therapy, including Medicare, BlueCross/BlueShield and United Healthcare. The availability of the XTRAC Excimer Laser is the latest example of Age Defy's coimmitment to medical excellence. Call us today to make an appointment with Dr. Rick Noodleman or Nurse Practitioner Joe Gorelick to see if XTRAC Therapy is right for you.
Patient Testimonial
A happy laser hair removal patient writes:
I started shaving my legs, and waxing my upper lip when I was in elementary school. After college the hair started traveling to my chin, along the bottom of my face, and even in some places on my neck. I plucked, waxed, bleached, you name it - and it exhausted me. My mother-in-law told me about Age Defy and the laser hair removal treatment she was going through. I saw the progress with her and was sold. I began my treatments and have seen instant success. Honestly, it has made my life so much easier and I am only part way through. I still have to do a little bit of shaving in between appointments but it is less with each appointment.
About the process - very pleasant experience. The whole laser session only takes about 15 minutes. The long part is the numbing cream setting in. Other procedures I have done with Age Defy are wonderful. The whole Staff is great and always makes sure I am comfortable. When I walk into the office I immediately forget that I am in a doctor's office.
Jenna
Message From
Dr. Arlene
Noodleman
Osteoporosis:

A Disease of Women

and

Men

Osteoporosis is a very common bone disorder marked by thinning bones often leading to fractures. Bone is a constantly changing tissue and is continually being broken down and rebuilt. Both men and women reach maximum bone density in early adulthood and begin to lose bone by the time they've reached middle age. In addition to your genetic make-up, this process involves calcium, vitamin D, hormones, and a person's activity and lifestyle. While people think of osteoporosis as a woman's disease, men do develop it, although about 10 years later than women. And, because men don't go through menopause, osteoporosis can come on more gradually than in women.





The risk factors for developing osteoporosis are the same in men and women with a positive family history; being Caucasian or Asian; small stature; a sedentary lifestyle and a lifestyle that includes smoking and heavy drinking; chronic use of steroids and other drugs; illness such as gastrointestinal, liver, and thyroid and low testosterone in men.

The first sign of osteoporosis is usually a fracture, most often of the hip. Talk to your doctor is you experience a loss of height or sudden back pain, which may indicate a collapsed vertebra. A bone mineral density test can detect thinning bones and is recommended for all women over the age of 65. Your doctor will also want to determine any underlying causes of bone loss and may prescribe bone loss drugs. it is very important to engage in weight-bearing exercise such as jogging or using weights. In addition, it's important to have adequate supplies of key minerals and vitamins needed to build and maintain bone. To meet this need, Dr. Rick Noodleman and I created Revercel's OsteoReplenish™, a nutritional supplement specifically designed to provide the calcium, Vitamin D-3, Vitamin K-1, magnesium, boron and silicon required for bone health. OsteoReplenish is available at Age Defy or online at

www.revercel.com

Enjoy the rest of your summer with sun-safe, bone strengthening activities!

Arlene Noodleman, MD, MPH


Director, Integrative Health


Meet Our Staff
Annie Feinberg
Brand Manager,
Revercel LLC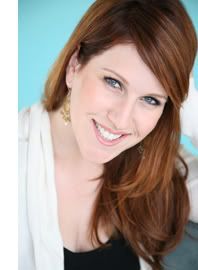 Age Defy and Revercel welcome Annie Feinberg to our Team. As Revercel's new Brand Manager, Annie works behind the scenes to promote Revercel products. She also participates in special Events like our R&R Makeover Event, held on July 22nd. Annie hails from Los Angeles where she worked for the Smashbox Cosmetics' product development team. She has been a professional makeup artist for 9 years, working with women of all ages, ethnicities, and skin tones. Annie's work experience includes studio photo shoots, television shows, blockbuster films, LA Fashion Week and the KABC morning news.
Annie is new to the Bay Area and is also newly married! She and her husband David live in Los Gatos. We hope you'll have an opportunity to meet Annie at our next Event!.
E-Newsletter Special!
In August
Save $50
on any


Age Defy Facial*



*Excluding SilkPeel
offer expires 8/31/10