Dr. David Harris

Returns To Age Defy
In July!



Age Defy's own Dr. David Harris will be re-joining us for 2 weeks this summer. Dr. Harris will be seeing established patients between Monday, July 19th and Friday, July 30th. Call to make your appointment soon as his schedule will fill quickly!

Our "Spring Fling"
Open House
!

As our way of saying thank you to the community, Age Defy hosted its first Spring Fling open house on April 27th. More than 200 people attended this special event. Each Guest was treated to wine and sumptuous hors d'oeuvres while visiting Beauty Stations throughout our 9,000 sq. ft. facility. Our entire Staff was on hand to talk about the latest services and offer a complimentary VISIA
®
Digital Skin Analysis. Many attendees took advantage of very special
this-night-only
offers.
To those who attended, thank you for coming. We appreciate your support and loyalty. We hope to make
Spring Fling
an annual tradition and look forward to seeing you next year!
Spotlight On Treatment

New!
Ulthera
™ Non-Surgical Tightening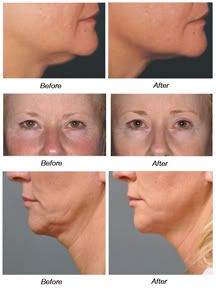 Age Defy is proud to offer an exciting, FDA-approved treatment: Ulthera™, a non-surgical approach to tighten and lift*. Ultrasound energy non-invasively encourages the body's own healing response to gently, gradually, and reliably restore "memory" to the skin and its underlying tissue. By stimulating the growth of new collagen over time, Ulthera is a no-downtime way to achieve significant skin tightening and lifting.
To Learn More About Ulthera™ Click Here
Mention you are an E-news reader and enjoy
$500 OFF
a full-face treatment**

* Ultherapy is not a substitute for facelift surgery.
** Must be medically indicated & scheduled by 7/31/10

Summer-Friendly Services
For Skin & Body
Special Thursday
Night
Seminar!
July 8th at 6:30 pm

Join Dr. Rick Noodleman and his Staff for an informational evening and learn about the latest in skin rejuvenation options, including the breakthrough Ulthera™ skin tightening procedure, Sculptra® Aesthetic volumizer and the Zerona® fat-reducing light treatment.

Bring a Friend or Family Member
to the Seminar & receive
A $100 Gift Certificate
Towards a Summer-Friendly Procedure!

Click Here to RSVP
___________________________________________

Repair Summer Skin
Luncheon
Wednesday, July 7th
12:30 pm

Join Revercel® Skin Care Advisor, Joy Norman, and Patient Care Coordinator Jamie DeSantis for a special private luncheon. Joy and Jamie will discuss clinical skin care basics and debunk some of the inaccuracies found in beauty magazines and at department store cosmetic counters.


Have healthy, younger-looking skin
without spending a fortune!



Guests Will Receive A $25 Revercel Gift Certificate


Space is limited.
Click here to RSVP with the subject line:

"Lunch"


or call 877-AGE-DEFY

Lift and Contour WEBINAR
Tuesday, July 13th · 6:00 pm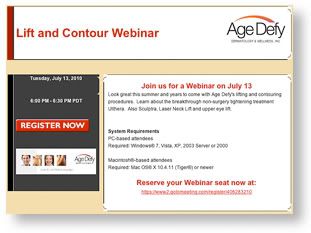 Just like our popular in-office Seminars, but from the comfort of your own home. We understand that your time is valuable and now offer informational webinars for our busy patients. Learn about Ulthera, Sculptra Aesthetic "volumizer", the Laser Neck Lift & more.


Makeover Day of Beauty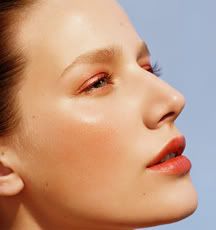 Thursday, July 22nd
11:00 am - 2:00 pm
Join Our Skin Care Advisors
& Revercel® Make-Up Artist
Annie Feinberg!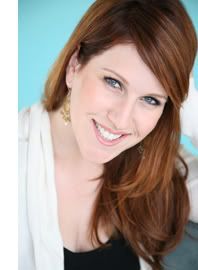 Annie Feinberg has been a professional makeup artist for 9 years. She works with women of all ages, ethnicities, and skin tones. Her philosophy as an artist us to create soft, natural makeup by using a palette of colors that are unique to her clients skin tone, complexion and facial structure. Current work experience includes studio photo shoots, television shows, blockbuster films, LA Fashion Week and the KABC morning news.
In addition to your complimentary makeover, enjoy a:
· VISIA
®
Digital Skin Analysis
· Skin Care Consultation
· Revercel
®
Gift with a
$50
purchase.
Summer Revercel
®
Skin Care:
"The Mints"

Mint Body Polish

Get glowing this Summer! Revercel's refreshing Mint Body Polish revs up your senses with invigorating peppermint extract, glycolic acid, and salicylic acids to remove dead surface cells, promote cell renewal, and leave the skin smooth. It also contains exfoliating man-made granules, not the uneven, rough granules derived from nature that can be overly harsh. (6oz.) $28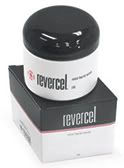 Mint Facial Scrub

Also consider trying Revercel's Mint Facial Scrub this Summer for gentle, refreshing exfoliation that doesn't dry your skin! (2oz.) $23


Available at:

Age Defy, Nordstrom - Valley Fair,

The Spa at Pebble Beach™

and

www. revercel.com
What's New At Age Defy?


Below are four of the newest and most innovative offerings Age Defy has brought to you this year:
VENUS Vein Closure

® - A revolutionary way to treat painful, unsightly leg veins by combining ultrasound energy with radio frequency.

DermaSweep MD™

- Microdermabrasion all grown up! DermaSweep takes your skin to a new level of clarity by helping to erase fine lines, dynamic wrinkles, sun damage and more with unique brush-tips that "sweep" away damaged skin.

ZERONA®

- A non-invasive body contouring approach that effectively "melts" away fat and reduces inches on the hips waist and thighs. Watch Dr. Noodleman's recent ZERONA television interview by clicking here.

Skin Brightening Lotion

- Revercel's newest product is hydroquinone-free and packed with brightening agents and botanicals proven to lighten and even skin tone. 1oz. $65

There are many options for your skin and body care. The best way to learn what's right for you is to schedule a complimentary Consultation with one of our Patient Care Coordinators. Call 408-559-0988 to schedule yours today!
Patient Testimonial
A happy patient writes:

Hello Dr. Noodleman and Staff,

Just wanted to thank you for the very informative and well presented Seminar...The demonstrations wre great. You guys are a great bunch of people to know and work with. I'm glad to be a patient of your office, Dr. Noodleman. Love all the Revercel® skin care products that keep improving my entire face for a healthy glow. Keep up the good work!!!

Thanks again to all of you.

N.B.


Message From
Dr. Rick
Noodleman
Be Aware Of Changing Moles & Spots On Your Skin



During the Summer months when you wear less clothing, it's a good idea to do a skin self-exam. Examine your body - front and back - in bright light. Be especially aware of any moles that have changed in shape, color or size, any with irregular borders, a mole that looks different from the others, or a rough or scaly patch or a sore spot that bleeds or doesn't heal. If you see

anything

unusual on your skin, schedule an appointment to see us right away. In addition, I recommend that all our patients see me or our Nurse Practitioner, Joe Gorelick, annually for a skin check. Most skin cancers can be successfully treated if caught early! Here are some common skin cancer terms:

Actinic Keratoses (AK):

These are very common,

pre-cancerous

skin lesions that result from long-term sun exposure. They can be red or pink and are usually rough and scaly. We can remove them in the office and/or prescribe a topical medication to treat them at home. These lesions serve as a warning sign for you to stay out of the sun!



Basal Cell Carcinoma (BCC):

This is the most common skin cancer. It develops slowly and may show up as a red bump that turns into a sore and scabs over. Many BCC's are best treated using the

Mohs micrographic surgery

technique, a precise, reliable removal of the skin cancer layer by layer, with the help of a microscope. I served a Mohs surgery Fellowship at Duke University Medical Center and have more than 20 years' experience with this highly effective technique.



Squamous Cell Carcinoma (SCC):

Almost as common as basal cell carcinoma, but more dangerous because it can spread. Actinic keratoses can be its forerunner.



Melanoma:

Less common but the most dangerous type of skin cancer. It may start from an existing mole or show up as a new, dark skin patch. It may develop from blistering sunburns early in life, but may also appear on parts of the body seldom or never exposed to the sun. Melanoma is treatable and curable if diagnosed early.


Stay Sun-Safe & Enjoy Your Summer!

F. Richard Noodleman, MD


Medical Director,
Cosmetic Dermatology & Surgery


Meet Our Staff
Charlotte Perry
Clinical Aesthetician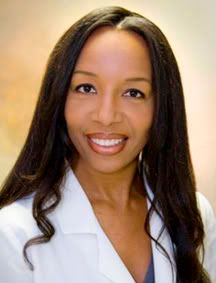 Charlotte Perry began working at Age Defy in 1998 as a Patient Care Specialist & Skin Care Advisor. After obtaining her aesthetician's license, Charlotte returned to Age Defy in 2006. Charlotte's passion for helping others and love for beauty is obvious to all her patients. She is also a professional make-up artist, having worked at Channel Cosmetics and as a bridal make-up artist. Charlottes's artistic abilities go beyond skin care. She has a beautiful singing voice and has been a lead singer for several Bay Area bands. Charlotte is currently pursuing her teaching credentials at San Jose State University. Make an appointment for a therapeutic facial or make-up dusting with Charlotte and be treated to expert technique and a warm, genuine experience!
Special for E-Newsletter Readers!
Receive
$500 OFF
on a Uthera™ full-face treatment

Mention you are an E-News reader at time of scheduling. Offer expires July 31, 2010.