Q.
What is Leather?
A.
Skin.
Q.
What do you do to skin to turn
it into leather?
A.
Tan it.
Q.
Do I want leathery skin?
A.
No!
Never leave the house without applying sunscreen and Vitamin C to help protect your skin from pre-mature aging and from developing skin cancer.
Our annual "Win-Skin" promotion is designed to help protect your skin this summer. Receive 20% OFF any Revercel Vitamin C product and sunscreen when purchased together at Age Defy* (see article below)
Stay healthy - stay skin cancer free!

*Offer Expires May 31, 2010

Spotlight On Treatment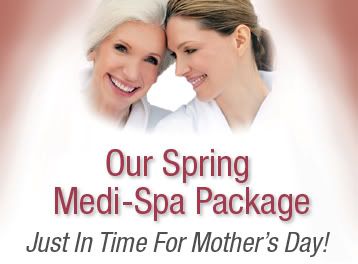 Includes a therapeutic SilkPeel® Treatment combined with Age Defy's Signature Massage:
Superior to microdermabrasion alone, the revolutionary

SilkPeel

combines crystal-less exfoliation with a unique technology that actually

infuses

anti-aging solutions deeply into the skin. This dual approach improves skin tone and texture, minimizing fine lines, wrinkles and brown spots.
Our most popular body treatment, the

Signature Massage

restores balance and releases muscle tension. Swedish, Deep Tissue and Pressure Point techniques relax and detoxify tense muscles for therapeutic results.

Slip into robe and slippers, sip a cup of tea and relax in our Tranquility Room before or after your treatments.
$220 (regularly $270)
A $50 Spring Savings!
Offer ends May 9, 2010
Get-Ready-For-Summer
Seminar:
Repair & Protect Your Skin
Tuesday, May 11th
at 6:30 pm
Join Dr. Rick Noodleman and his Staff for an informational evening and learn about the latest in skin rejuvenation and anti-aging options for healthy, beautiful Summer skin.
$25 Revercel Gift Certificate for all Seminar Guests.
Click Here to RSVP
___________________________________________
Wrinkle Correction Workshop
With Catherine Matley, R.N.
Tuesday, May 18th at 6:00 pm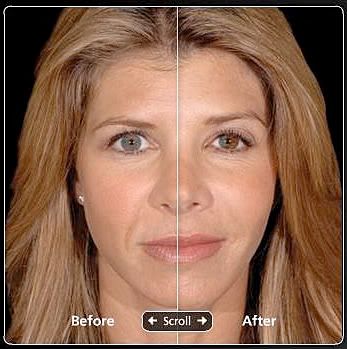 Aren't ready to make a big leap into cosmetic surgery, but want options to soften wrinkles and appear younger?

Do you want to better understand what wrinkle fillers and anti-aging injectables can do for you?

Would you like to get rid of the lines on your face that make you look angry or tired when you're not?



If you answered "Yes" to any of these questions, then our Wrinkle Correction Workshop is right for you! Learn about the newest, low downtime injectables: Dysport® wrinkle relaxer and Restylane® wrinkle filler. Catherine Matley, R.N., Age Defy's expert Aesthetic Services Nurse, will explain how injectables work and show you amazing before-and-afters.

Please join us for an informative discussion.
Enjoy

THIS-NIGHT-ONLY

Dysport and Restylane

special pricing and enter to win a free treatment.

A $500 Value!


Refreshments will be served.

Click here to RSVP with the subject line: Dysport,
or call us at 877-AGE-DEFY
Low Monthly Payment Financing Available!
Now you can have the treatment you've been waiting for with a
Care Credit
easy monthly payment plan! Approved credit gives you instant financing for the cosmetic procedure you desire - and deserve.
New Revercel

®

Product!

Hydroquinone-Free

Skin Brightening Lotion


Packed with skin brighteners and botanicals, Revercel's Skin Brightening Lotion contains physician-grade active ingredients clinically proven to brighten the skin and even out tone - without the side effects seen with hydroquinone. High performance ingredients include powerful antioxidants to help scavenge free radicals for a healthy, radiant look.

Reduces melanin production

(the pigment responsible for brown spots)



Fades age spots and hyper-pigmented areas

Reduces redness following sun exposure



Helps even out skin tone and promote radiance

New At Age Defy

Age Defy now offers a clinically proven laser therapy, the XTRAC® Excimer Laser system, for the treatment of psoriasis and vitiligo.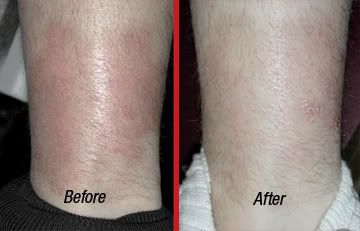 Having
psoriasis
can be frustrating, irritating and embarrassing.We offer an approach for lasting, effective relief from the painful, unsightly symptoms of psoriasis. Many patients who have had XTRAC Therapy experience months of relief with as few as 6-10 brief treatments. The laser is effective in hard-to-treat areas such as the scalp, hands, and feet. The benefits of XTRAC Laser Therapy are superior to conventional psoriasis treatments:
Shorter treatment time is needed - minutes instead of hours.
There is no direct UV light exposure to healthy skin.
Unlike traditional topical creams, daily care is not required.
There is no risk of the skin thinning or developing stretch marks as with steroid use.


An estimated 1 to 2 million Americans have
vitiligo
. Approximately half notice some pigment loss before the age of 20. Although there is no cure, vitiligo can be treated. The XTRAC utilizes a specific wavelength of light which stimulates re-pigmentation of the skin inpatients with vitiligo. Treatment sessions last just a few minutes. The number of treatments required varies from person to person. Clinical studies with the XTRAC have shown that, in some patients, re-pigmentation can often be obtained in fewer than 30.
Many insurance companies cover XTRAC Excimer Laser Therapy for the treatment of psoriasis, including Medicare, Blue Cross / Blue Sield and United Healthcare.

Age Defy is proud to be a leader in offering state-of-the-art technology to our patients. The availability of the XTRAC Excimer Laser is the latest example of our commitment to medical excellence. Call us today to set up a Consultation with myself or our Nurse Practitioner, Joe Gorelick, to see if XTRAC Therapy is right for you.

Hi Drs. Noodleman,
Just want to say hello. I have had lots of compliments on my skin. Thanks to you two. The
Triple Duty
is great, plus everything else I have done to "age defy" me!
Message From
Dr. Rick
Noodleman
May is Skin Cancer Awareness Month



Sun exposure is the most preventable risk factor for all skin cancers, including melanoma. Here are some tips of how to have fun in the sun this summer and decrease your risk of skin cancer.

Generously apply a broad-spectrum, water-resistant sunscreen

to all exposed skin. "Broad-spectrum" protection from both ultraviolet A (UVA) and ultraviolet B (UVB) rays. Re-apply approximately every two hours, even on cloudy days, and after swimming or sweating.

Wear sun-protective clothing,

such Coolibar SPF protectant hats and clothing*. Wear pants, a wide-brimmed hat and sunglasses whenever possible to avoid excess sun exposure time on your skin.

Seek shade

when appropriate, remembering that the sun's rays are stongest between 10 a.m. and 4 p.m. If your shadow is shorter than you are, seek shade.


Use extra caution near water, snow and sand

as they reflect the damaging rays of the sun, which can increase your chance of sunburn.

Get Vitamin D safely

through a healthy diet that may include vitamin supplements such as Revercel's VitaThera. Don't

seek

out the sun. Living in California, we get enough natural sun exposure in our daily routines.

Avoid tanning beds.

Ultraviolet light from the sun and tanning beds can cause skin cancer and wrinkling. If you want to look like you've been in the sun, consider using a sunless self-tanning product, but continue to use sunscreen with it.


Have a Safe-Skin Summer!

F. Richard Noodleman, MD


Medical Director,
Cosmetic Dermatology & Surgery



*Available for purchase in our Health & Beauty Boutique.







Meet Our Staff
Catherine Matley joined Age Defy three years ago as an Aesthetic Services nurse. She received her Bachelor of Science in Nursing from San Jose State University, graduating with Distinction. Prior to her career as a Laser Nurse, Catherine worked as a Staff Nurse at Lucille Packard's Children's Hospital and as a Manager at Critical Care Systems. At Age Defy, Catherine specializes in laser-assisted services. She is a gifted nurse injector known for her artistry with wrinkle fillers and relaxers. Catherine provides her patients with ourtstanding patient care and exceptional results.
Catherine resides in Los Gatos with her husband and two sons. Her oldest daughter will graduate from college this Spring. Catherine spent an adventurous year living in New Zealand with her husband and children. She hopes to again visit that part of the world.
"Win-Skin" Promotion
Receive
20% OFF
any Revercel Vitamin C product and sunscreen when purchased together

Offer expires May 31, 2010