My New Year's Resolutions
:
Achieve your New Year's Resolutions with a little help from Age Defy! Join Medical Director Dr. Rick Noodleman to learn more about ZERONA™ non-invasive body contouring, SLIM® liposuction, VNUS® leg vein therapy and The Laser Neck Lift™.

Tuesday, January 5th
at 6:30 pm

RSVP to
seminar@agedefy
or 877-AGE-DEFY
Attendees will also enjoy a gift from
Revercel
®
Skin Care.
Spotlight On Treatment

Now There Are Many Options
To Achieve Younger,
Healthier Skin
We are pleased to offer our patients many skin rejuvenation options including Portrait
®
Skin Regeneration, DermaSweep-MD and CO2 Laser Resurfacing
("The Laser Peel and Half-Time Heal™")
. All of our resurfacing techniques are designed to help you have smooth, luminous, healthy skin. You can eliminate multiple signs of aging with
one
treatment: wrinkles, brown spots, muddy tone, rough texture, sagging and even pitted acne scars. We have many choices to target your individual needs. To learn more, schedule a Consultation today!
Our New Year's Gift to You
$250 Off Any Resurfacing Treatment*!

*When scheduled by 1/31/2010

Join us at our Winter Webinar

January 12
th
at 6:00 pm
We know you're busier than ever and that your time is valuable. We now offer the option for you to log on to one of our informational Webinars. Learn about anti-aging options in the comfort of your own home or office!
Revercel® PM
Our #1 Selling Night Cream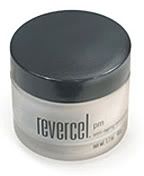 Revercel® PM is a power-packed formulation of peptides and anti-oxidants combined with moisturizers, wrinkle reducers, lighteners, brighteners and skin "plumpers." This revolutionary product moisturizes, while restoring the skin's elasticity and firmness. It reduces the appearance of fine lines and wrinkles, and promotes clarity, radiance and brightness for skin that appears "fuller" and smoother. Revercel PM is formulated with, Dermaxyl®, one of the most potent anti-aging peptides available. Powerful skin brighteners produce a brighter, more radiant skin tone. Lumiskin®, naturally derived from the bark of a Chilean tree, is a potent anti-oxidant that further brightens and evens the skin tone. Another big story is the black tea ferment, Kombuchka®, which decreases the greenish-gray tone that develops as the skin ages to help restore a healthy, rosy glow and reduce the appearance of lines and wrinkles.

But it doesn't stop there. Revercel power-packs PM with vitamin esters for anti-oxidant protection, including Vitamins E and C. On the natural side, jojoba esters, apricot kernel oil, sunflower seed oil and shea butter work wonderfully together to moisturize, while palmarosa and the oils of orange, almond, lemon peel, bergamot and vertiver root provide a subtle natural fragrance.

"If you use only one anti-aging product on your skin, I recommend that you try Reverce PM. It is a breakthrough in anti-aging skin care and a must-have product for everyone concerned about their skin," states co-formulator and Medical Director Dr. Arlene Noodleman.

Revercel PM is available at Age Defy, Nordstrom-San Jose, The Spa at Pebble Beach™ and www.revercel.com

Age Defy is a
Brilliant Distinctions
™
Customer Loyalty Member!
Brilliant Distinctions™ is an easy-to-use, online Consumer Loyalty Program. Earn points by purchasing BOTOX
®
products or services including:
BOTOX® Cosmetic

JUVEDERM®
LATISSE®
Register today online at
Botox Cosmetic
OR
pick up your personal registration packet at your next visit to Age Defy.
Dear Dr. Noodleman and Your Fabulous Staff:

Thanks so much for the fun & wonderful looking Restylane injections. As usual you are "Artistes" and the most enjoyable crowd anyone could be in a room with! Really, the results are so natural! Also the blocks made the whole procedure pain free!

Warmest Regards,

Lisa M.


Message From
Dr. Rick
Noodleman

This New Year, eliminate unsightly, painful leg veins with an exciting new approach. Half of Americans over 50 have failing leg vein valves which allow blood to pool in the legs. Symptoms of this condition can range from aching and fatigue to skin ulcers and even blood clots. Now an alternative approach to painful vein stripping: the VNUS® minimally-invasive technique that closes the diseased main vein from within.

I use a local anesthetic with the VNUS® system to apply bursts of radiofrequency (RF) energy to heat and contract the vein wall, sealing the vein in just 3 to 5 minutes. This approach allows the body to re-establish healthier circulation with virtually no discomfort. The entire treatment takes less than an hour. Most patients can resume normal activities the next day. Leg pain and heaviness disappear almost immediately and visible changes are evident in a few weeks. The procedure is more than 95% effective. And, because it's considered a medical necessity rather than a cosmetic procedure, it's covered by Medicare and most insurance plans. Many patients choose to have the VNUS procedure during the Winter months so they're ready to wear shorts in the Spring - for many patients for the first time in years. To learn about VNUS and other Vein Therapy options, call us to schedule a Consultation.

As we move into a new year and a new decade, I want to express my appreciation and gratitude to each of you. It has been a pleasure to provide you with dermatologic and surgical care for the past 23 years. I look forward to caring for your skin care needs for many years to come!



F.Richard Noodleman,MD


Medical Director,
Cosmetic Dermatology & Surgery




Meet Our Staff
Danielle Briseno,
Patient Care Specialist Lead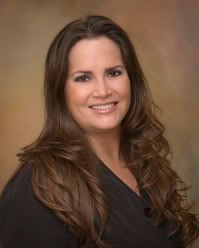 Danielle has been with Age Defy for more than 5 years. She capably leads our Front Office Patient Care Specialist team and skillfully balances the scheduling needs of our patients. Danielle is happily married with 3 daughters and a Chihuahua named Pepe. On weekends for fun, she pours wine in the tasting room at a local Santa Cruz mountain winery. Danielle is a dedicated, genuine and caring person dedicated to her job. Stop by the Front Desk to say "hello" to Danielle at your next visit!
Special New Year's Offer for
Age Defy Times Readers!
$250 Off
Any Resurfacing
Treatment*
*Must be scheduled by 1/31/2010