ZERONA™
Has Arrived at Age Defy!


Age Defy is pleased to announce
a revolutionary non-invasive
body-contouring treatment for our patients!



ZERONA is the first non-surgical treatment that effectively removes excess fat and inches with just a series of 40-minute, painless light laser treatments. Become "body-confident" - just in time for the Holidays! ZERONA was recently featured on the hit NBC show "The Doctors".
Call us today to schedule your
ZERONA Consultation today!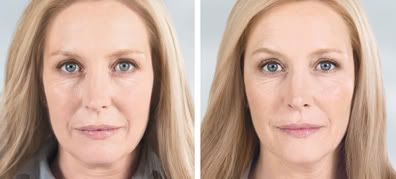 Sculptra® Aesthetic Is Now The New "Age Of Anti-Age"

Sculptra has recently received FDA-approval for aesthetic use. Often referred to as "the liquid facelift", Sculptra is a long-lasting space-filling substance that contours and restores volume. Exceptional results with a natural correction for facial tissue loss can be expected with Dr. Rick Noodleman's expert technique. In addition, Dr. Noodleman has recently become a
National Sculptra Trainer
.
_________________________________________________

Enjoy A

Very Special

$1,200 Savings


When You Schedule Your
Sculptra Consultation & Treatment!*

Mark Your Calendar
NEW! Cosmetic Webinar
Wednesday, October 7th at 6:00 pm
We understand that your time is valuable. Age Defy now offers informational webinars so you can learn about cosmetic options in the comfort of your own home or office.

Age Defy Fall Seminar
Skin & Body By Age Defy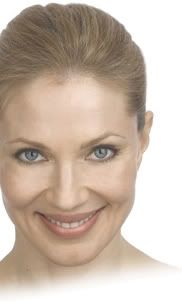 Join Dr
. Rick Noodleman and his Staff for an informational Seminar to lear
n about the newest resurfacing technology, DermaSweep MD, and ZERONA, a revolutionary, non-invasive body conto
uring technique.


Tuesday, October 13th 6:30 pm
Door prize raffle and
light refreshments served.

RSVP to
:
info@agedefy.com
________________________________
Mindfulness-Based
Stress Reduction Program
now in conjunction with El Camino-Los Gatos Hospital
This Program is designed to teach mind and body awareness techniques that create more balance in daily living and aid in the prevention of physical illnesses associated with stress. The instructor will be Mark Neenan, M.Ed.


F
ree Introductory Session

Monday, October 19th
7:00-9:00 pm


Series on
Eight Consecutive Mondays
October 26th - December 14th
7:00-9:30 pm


All Day Retreat
Sunday, December 6th
9:30-4:30 pm


Fee: $300
(along with a $40 materials Fee)
RSVP to 877-AGE-DEFY Today

Warming Pumpkin

Enzyme Mask

A surprisingly revitalizing and warm experience!


This luxurious at-home spa treatment is packed with active ingredients to draw out impurities, refine pores, and nourish the skin. Warming Pumpkin Enzyme Mask actually

heats

when applied to the skin and it smells delicious. With just one use, you're left with a warm feeling and incredible glow. As seen in Allure magazine, the Beauty Reporter raves, "A bumper crop of masks made from fruits and veggies aims to soften, exfoliate, and firm the skin ...loaded with anti-oxidants Revercel Warming Pumpkin Mask sloughs with enzymes...the pumpkin made our mouths water...and softened our sensitive skin.




Experience a luxurious
Pumpkin Facial
or
Pumpkin
Body Peel
at Age Defy's Medi-Spa
and receive a complimentary Warming Pumpkin Enzyme Mask for home use
.
A $44 Value!*
*Offer expires 11/15/09
New At Age Defy

DermaSweep®
MD
This treatment brings your skin to a new level of clarity by erasing fine lines, dynamic wrinkles, sun damage and more. The DermSweep technique uses special brush-tips to "sweep" and exfoliate while simultaneously infusing the skin with Epi-Infusion solutions: Vitamin-C to repair sun damage, Hyaluronic Acid to rehyrdate, and a special skin lightening agent to brighten the skin. The treatment level and the number of treatments are customized for your unique skin needs.



Message From
Dr. Arlene
Noodleman




Fall Back Into
Good Nutrition



If you're worried about heart disease - whether you want to avoid it, or you already have it and want to get healthier - don't forget the importance of omega-3 fatty acids in your diet. Omega-3 fatty acids may reduce your risk of dying of a heart attack or sudden cardiac death by as much as a third or more. Omega-3s work by reducing inflammation throughout the body which helps your heart, brain and immune system to function optimally. The American Heart Association recommends that you eat fish rich in omega-3s fatty acids, such as salmon or herring, at least twice a week. Revercel's Pure Omega-3 is a great way to enhance your intake of omega 3 fatty acids that may be inadequate in the diet. The fish oils found in Pure Omega-3 are subject to a rigorous purification process to remove heavy metals or other impurities. And Pure Omega-3 contains nearly twice as many EPA and DHA fatty acids than many fish oil supplements. To learn more Revercel's nutritional supplements, visit us at

www.revercel.com.

Arlene Noodleman,MD


Medical Director,
Integrative Health


Meet Our Staff
Joe Gorelick
Nurse Practitioner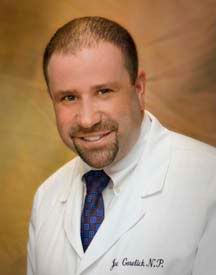 Joe Gorelick is a highly experienced Dermatology Nurse Practitioner who has been with Age Defy since 2004. Joe graduated from the University of California Davis and Vanderbilt University, where he complete his Nurse Practitioner training. He is skilled in the diagnosis and treatment of dermatologic conditions and cosmetic dermatology. Joe especially enjoys treating teenagers and young adults for acne issues and gets results! Most medical insurances can be billed.
Be the first to know
what's new at
Age Defy
including
special events
and promotions!
Special Offer For
Age Defy Times Readers


Enjoy A
Very Special
Savings Of
$1200
When You Schedule Your Sculptra Consultation and Treatment*


Offer expires 10/31/09

Patient Testimonial
Michelle L. wrote
a YELP review
last month about
Dr. Rick Noodleman:
"For the past year Dr. Rick Noodleman & his Staff have given me superior care. Dr. Noodleman has a gentle touch and is a gentle human being. During a medically difficult time in my life Dr. Noodleman treated me so gently and that meant so much to me."