Bed Bugs are in the News!
Read all about it in our new resources section of the IEHA website. Included is an comprehensive list of online resources related to bed bugs. Contact our webmaster if you have other topic areas to suggest for inclusion in the resources section. Students and researchers, here's a chance to share the results of your literature reviews!
National Conversation on Public Health and Chemical Exposures

We all expect to be kept safe from harmful chemical exposures. As part of their mission to protect public health, the Centers for Disease Control and Prevention (CDC) and the Agency for Toxic Substances and Disease Registry (ATSDR) are supporting the National Conversation on Public Health and Chemical Exposures.

The goal is to develop an action agenda - clear, achievable recommendations - that can help government agencies and other organizations strengthen their efforts to protect the public from harmful chemical exposures. CDC and ATSDR are engaging a broad range of groups and individuals-government agencies, professional organizations, tribal groups, community and nonprofit organizations, health professionals, business and industry leaders, and members of the public to develop the action agenda. More...
The Idaho Environmental Health Association publishes a monthly E-News Bulletin for members, conference attendees, business partners and others interested in the field of environmental health. For more association news, visit our website at
www.idahoenvironmentalhealth.org
.
EPA's New Unified Guidance:
Statistical Analysis of Groundwater Monitoring Data
Course ID: STAT-410
November 2 - 3, 2010, 8:00 A.M. to 5 P.M.
Red Lion - Downtown Boise
1800 W. Fairview Avenue | Boise, ID 83702

Instructor: Dr. Kirk Cameron, MacStat Consulting, Ltd.
Register Online | Course Info | Course Brochure PDF

Description:This two-day course discusses the core elements of the EPA's first major revision to its groundwater statistical guidance in almost 20 years. Presented by the primary author of the revision, this course will showcase new features of the guidance, as well as recommended changes to current statistical practice. In addition to reviewing the design and evaluation of statistical programs for groundwater monitoring, participants will also learn the benefits of checking their assumptions in order to run the most effective statistical tests.
Nationwide Egg Recall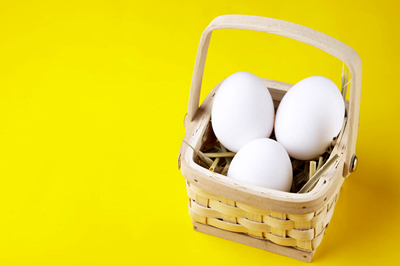 Eggs in Their Shells May Put Consumers at Risk for Salmonella
The current recall of eggs in their shells, or "shell eggs," is part of an ongoing and intensive investigation by local, state, and federal officials into the cause of recent cases of Salmonella Enteritidis.
The eggs do not appear to have been distributed in Idaho. The Food and Drug Administration (FDA) has the latest information on the recall. Click on the link below to be taken to the FDA website.
New Funding Agreement for NEHA

The National Environmental Health Association (NEHA) announced a new funding agreement with The Centers for Disease Control and Prevention (CDC). The sole-source contract is established for a period of five years to support funding levels up to one million dollars a year over the five-year period. The contract will be primarily with the Environmental Health Services Branch (EHSB) of CDC's National Center for Environmental Health (NCEH). This funding mechanism allows for flexibility in the number and type of projects on which CDC and NEHA can collaborate.

The scope of work for the contract identifies the following areas in which NEHA will be performing educational and training work in support of environmental health programs:

-National Environmental Public Health Performance Standards
-Integrated Pest Management
-Environmental Health Training in Emergency Response
-Essential Services in Environmental Health
-Land use/Built Environment
-Public Health Leadership Institute
-Children's Environmental Health
-Air, land and drinking water, on-site wastewater, and water pollution
-Environmental Public Health Tracking
-Environmental Health Research
-Emerging Pathogens
-Food Safety and Protection
-Hazardous Materials and Toxic Substances
-Injury Prevention and Occupational Health
-Marketing and Promoting Environmental Health
-Vector Control and Zoonotic Diseases

This contract award concludes several years of work between NEHA and CDC and reflects CDC's judgment that NEHA is uniquely positioned to design and implement education and training initiatives in these core program areas. While the work done in any given year will be dependent upon funding levels for that year, it is anticipated the new funding agreement will contribute greatly to NEHA's ability to deliver quality education and training programs nationally over the next five years. The contract can also serve as a funding vehicle for other Centers within CDC that desire to work with NEHA and be used to support current work with the other federal agencies such as EPA, FDA and USDA.
Dear Reader:

Want to see more local and regional Environmental Health news covered in the E-News Bulletin? Send your articles and annoucements to
idahoenvirohealth@yahoo.com
. We'd love to dedicate pages on the website to happenings in the three areas of the state, as well as committee activities.
Sincerely,

Mary Ann Reuter
IEHA Webmaster &
E-News Bulletin Editor