2920 Featured Recipe: Eggs in a Basket
12 thin slices of Turkey Ham
8 eggs
1-1/2 cups half & half or light cream
1/2 tsp onion powder
1/2 tsp garlic powder
1/2 tsp pepper (to taste)
6 oz. shredded sharp cheddar or blend
Preheat oven to 325 degrees.
Lightly coat a muffin pan with non-stick spray. Press 2 ham slices into each cup to form a basket. Trim edges, if needed.
Beat together eggs, cream, and seasonings. Carefully fill each ham basket 3/4 full with egg mixture. Sprinkle a heaping tablespoon of cheese on top of each basket.
Bake for 25-35 minutes.
Remove baskets gently, place on dinner plate and serve with a buttermilk
muffin and breakfast potatoes.
Upcoming Special Dates
Father's Day
Sunday, June 21
Saturday, July 4
Monday, September 7
Greetings!
Let's get right to it! It's too nice outside to be sitting here reading emails (but don't skip ours!) so we'll make it short and sweet this time!
While they say the economy is about to improve, we know it will take some time before many of us feel any of the benefits. But that shouldn't stop you from a vacation or a get-away to unwind and enjoy yourself.
Why not visit us in Baltimore? With the ongoing Edgar Allan Poe celebration, "Nevermore," an amazing Fourth of July celebration, the Inner Harbor, National Aquarium, a multitude of museums and art galleris, and Orioles baseball, there's something for everyone. And dining in Baltimore gets better and better all the time (trust us, we enjoy the research needed to make such claims!)
Still need more incentive? How about free gas to get you here? Check out the article about our Fuel-Inn Up Promotion.
Of course, we also love to host business travelers to Baltimore and now realize that there is a need for long term stays for some. So we are offering an Extended Stay Weekly Rate in addition to our Corporate Rates. Details below.
As always, we announce the winners of our ongoing promotions at the end of the newsletter. Will you be next?
So, "Come INN to Baltimore this summer" and visit us at INN at 2920. Read on to discover "What's INN"...
With our regards,
Warren Munroe and David Rohrbaugh

Is the Economy making a Vacation seem impossible?
INN at 2920 will help you with Fuel-INN Up the gas tank so you can head to Baltimore for a getaway this summer:
Stay TWO nights to receive a $25.00 prepaid Gas Card
Stay THREE nights to receive a $50.00 prepaid Gas Card
Make a Reservation at the Regular Daily Room Rate* on or before July 15, 2009 for arrival before the end of August, 2009 and request the Fuel-INN Up Special to receive your FREE prepaid Gas Card to cover the cost of transportation!
If you are looking for a reason to take a trip, here it is:
Come to Baltimore, Stay at INN at 2920, Get FREE Gas!
*Can not be combined with other specials, offers, or packages. Subject to availability.
INN Town Happenings
Baltimore is a center of activity this summer, making it the perfect destination for a long weekend, mini-vacation, or a short getaway!
Edgar Allen Poe would be 200 this year! Since he spent some of his adulthood here (and penned a few stories), Baltimore is having a celebration of Poe! Events and activities are ongoing through November but here's just one:
The Edgar Allan Poe Tell-Tale Tour of Baltimore

Edgar Allan Poe wrote his first horror stories in Baltimore. What was Baltimore like back then? Find out by taking the Edgar Allan Poe Tell-Tale Tour of Baltimore, June 15 through September 30, 2009. Explore Poe's Baltimore through many of the fascinating museums, attractions and tours brought to you by the Greater Baltimore History Alliance. Collect a Raven Trail Guide stamp from at least five attractions and you could win one of several great prizes!
July 4th Celebration
Fort McHenry and Inner Harbor highlight the Concert, Fireworks, and Celebration of our Country's Independence!
Along with the African-American Heritage Festival from July 3-5, 2009, Baltimore is the place to be this Fourth of July.
Enjoy the festitivies in and around Inner Harbor all day long and stay for the concert and fireworks over the Harbor with Fort McHenry in the background. It really is a beautiful and patriotic occassion.
If you enjoy dining, Baltimore Restaurant Week is for you. Participating restaurants will offer specially selected 3-course lunch and dinner (prix fixe) menu options as the city celebrates its diversity in dining. With lunches for $20.09 and dinners for $30.09, you can dine your way around charm city!

In addition, patrons will enjoy discount parking at city-owned parking garages.
Restaurant Week starts on Friday, August 7, 2009 and continues through Sunday, August 16, 2009.
INN at 2920 will be happy to make dining arrangements for you when you make an overnight reservation.
Extended Stay and Corporate Rates!
If you or someone you know will be making plans to spend a longer period of time in Baltimore, INN at 2920 has great news for you!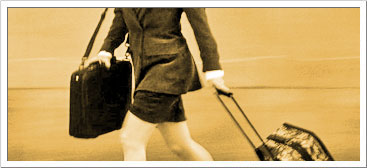 An Extended Stay Weekly Rate is now available in the spacious two room suite of the Inn.
The Gato Casa Suite
is a two-room suite featuring a full kitchenette with stove, microwave, refrigerator, dishwasher, coffee pot, and dishes, a comfortable siiting area, a separate bedroom with a queen bed, and a private limestone Bath. For a true home away from home, the Gato Casa is just the place!
The Extended Stay Rate is $895.00 per week, plus tax for single occupancy, and $965.00 per week, plus tax for double occupancy. This Rate includes towel exchange twice weekly and housekeeping with change of bed linens once weekly. The rate does not include breakast or complimentarty beverages and treats. Arrangements to suit specific needs can be negoitiated.
Corporate Rates at INN at 2920 are among the most attractive in Baltimore! Today's business travelers are looking for more than the standard features of chain hotels and are finding that INN at 2920 offers all the necessary amenities but with a personal touch in a comfortable modern setting.
Just minutes from the downtown business district and the Interstate, and less than a block from a variety of restaurants, pubs, and shops, INN at 2920's location in a vibrant waterfront neighborhood, makes it easy to enjoy a business trip, an extended stay, or a vacation get-away to Baltimore, MD.
Promote INN...

INN at 2920 has several ongoing promotions that benefit YOU!

1. Celebrate-INN

Send INN at 2920 an email with your name and birthdate, the name and birthdate of your spouse, partner, or someone special, and your anniversary date. During the month(s) of your birthday(s) and anniversary, you are invited to enjoy

$25.00 off per night*

on a reservation at INN at 2920 for up to three consecutive nights. Send your info to

reservations@theinnat2920.com

, subject: Celebrate-INN Club.

*Applies to Regular Room Rates only. Offer can not be combined with any other discounts and promotions or with packages. Some black out dates apply.

2. Spread-INN the Word

Since the last issue, no one helped to Spread the Word about INN at 2920 to be placed in a drawing for a $75.00 BedandBreafast.com Gift Card.

Therefore there is no winner. A great opportunity was missed - someone could have received the gift card with little effort!

Join the "Spread-INN the Word" Drawing for the third quarter of 2009 by forwarding this newsletter to three people or companies that are not currently on the INN at 2920 mailing list. Send an email to

reservations@theinnat2920.com

, subject: Spread-INN the Word. Include the contact information to whom you forwarded the newsletter and your name will be added to the next drawing. The winner will be announced in the Autumn 2009 Newsletter.

3. Guest Reviews

Guests of the INN from April to June who submitted a Review to

www.BedandBreakfast.com

and/or

www.tripadvisor.com

were placed in a drawing for a $75.00 Gift Card, as well.

6 guest reviews were submitted and the random winner is:

Donald and Linda of Mission, KS!

Congratulations to the w-INN-ers! Good luck to the rest of you...
Since we were able to sneak in a little get-away of our own recently, we are rested and ready to make your next visit to Baltimore as special as possible.
So whether you're looking for a quick get-away, a free tank of gas, an Independence celebration, a Poe experience, dining delights, or an extended stay, Baltimore is a great place to be.
And we hope to make your stay even better when you stay at INN at 2920!
Until our next issue - or your next visit, whichever is first - we send our regards to you and yours...
Sincerely,
Warren and David