Corporate and Winter Rates
INN at 2920 is pleased to
introduce Single Occupancy Corporate Rates and Winter Rates.
Corporate Rates: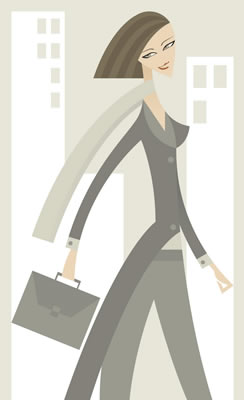 You travel alone on business, right? So why pay the "double occupancy" rate? INN at 2920 agrees! Business and Single Travelers will now reap the benefit when staying at the INN by
saving $10.00 per night off Regular and Winter Rates*
Winter Rates:
Looking for a reason to visit Baltimore? The INN's
Winter Rates* through March 31st
might warm you up to the idea.
From the National Aquarium and Inner Harbor Pavilions, to the Visionary Arts Museum and Baltimore Museum of Art - and many others, there's planty to do indoors in Baltimore. AND - Experience the culinary delights of Charm City during
Restaurant Week
, January 23, through February 1, 2009. Log on to
www.opentable.com
and select 'Baltimore' for a list of participating restaurants.
Plan your visit now for an Urban Escape at INN at 2920!
*Rates can not be combined with any other discounts or promotions. Some black out dates apply.
ValINNtines is coming...
If you are looking for a Romantic Get-Away to celebrate Valentine's Day, it's not too late to come to INN at 2920.
Of course, Valentine's Weekend is very popular and is nearly booked, but the weekend before and after, and many other days in February and March are still available.
Consider the
INN-Love Package
or adding one or more of the
INN-Hancers
of your choice to make the occasion special for your someone special.
Imagine a Bottle of Wine and Roses, or perhaps Chocolate Covered Strawberries or Fresh Warm Brownies and a Quart of Milk, or maybe Fresh Flowers and a Cheese and Cracker Plate. A Couples Massage, or any of the many services available, at
Zina's Day Spa
, just a block away, would make anyone happy! INN at 2920 can help you make plans for a memorable romantic escape. See the
INN-Hance page
on the website.

Ever celebrated
Saint Patrick's Day
in Baltimore? Let's just say that
O'Donnell Sqaure
is one half block from INN at 2920! Need to say any more?
The entire square is turned into a multi-day celebration that culminates on the 17th with every pub, restautrant, and business adding their own flair to the event. If you are Irish, or just wish you were, this is quite a celebration to enjoy!
WINNers
INN at 2920 has two ongoing promotions that benefit YOU!
In the last issue you were asked to Spread the Word about INN at 2920. Those who did were placed in a drawing for a $75.00 BedandBreafast.com Gift Card.
Of the 11 entries received, the random winner is: S. Goyins of Camden, NJ
More than 15 reviews were submitted and the random winner is: E. Briggs of Seattle, WA
Now it's your turn! The offer remains. Join the "Spread-INN the Word" Drawing for the first quarter of 2009:
Forward this newsletter to three people or companies that are not currently on the INN at 2920 mailing list, then send an email to
reservations@theinnat2920.com
with the contacts to whom you forwarded the newsletter and your name will be added to the drawing. The winner will be announced in the Spring 2009 Newsletter.
Will it be you? A $75.00 BedandBreakfast.com Gift Card makes a great INN-centive for a Spring Get-Away!