It's Time to Renew!


It's officially fall! And it's time to renew your BCHLA membership!
Membership in the BCHLA is annual and runs from September 1 to August 31.
Why become a member of the BCHLA?
Do you value the freedom to homeschool your children in the natural setting of the family?
Do you value the option to create a learning plan with and for your child without government or teacher involvement?
Do you value the ability to tailor your educational plan to the passions of your children and the goals of your family?
Do you value your children being able to grow as learners according to their own individual developmental timelines without comparison to others or being subjected to standardized tests?
Join with the BCHLA and families throughout British Columbia to promote and protect our freedom to homeschool under Section 12 of the BC School Act!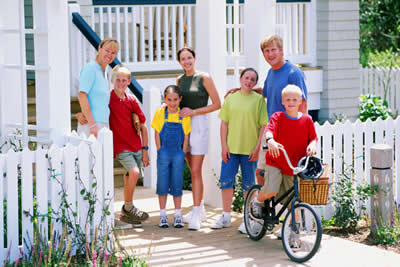 Membership fee now by donation!
To strengthen our membership base, and ensure that every family committed to maintaining the registration option for home education in British Columbia can be a part of our organization, the BCHLA has decided to set aside membership fees for the coming year. We feel that this is crucial, as our organization currently does not have as large a percentage of those choosing the registration option in our membership as we would like. If cost is standing in the way of any family, we wish to remove that obstacle.
On the other hand, running an organization, even one that is staffed entirely by volunteers, does take money. Therefore, we will be asking that people who are able to do so replace their membership fee with a donation to the organization. Membership forms will indicate how members can choose to donate, and in our newsletters we will remind people of the importance of supporting our work financially.
Although we suggest a donation amount of $25, every donation, regardless of size, will be greatly appreciated. With no membership fees, you can easily choose to sign up additional adult members in your household instead of the traditional family membership. This allows for each person to have a vote at BCHLA general meetings instead of one vote per family membership.
The BCHLA is a registered non-profit society, however, we do not have charitable status. Even though your generous donation is not tax deductible, please be assured that the BCHLA appreciates the funds and will put them to use supporting the option to register in BC.
What does the money go towards?
Here are a few examples of what BCHLA has had to spend money on over the past several years:
Web site maintenance and fees
Mailouts and postage expenses
Conference participation
Print materials (brochures)
Periodic requirements for legal counsel
Insurance
Fees to regulatory bodies
Venue rental for AGMs
In addition, volunteers spend many unpaid hours lending their skills and personal resources to the organization. This year, the board is committed to looking at ways to reduce the BCHLA operating budget while enhancing our services to the membership and the broader home learning community in BC.
Thank you for your continued support of the BCHLA! We couldn't do it without you.
P.S. If you've already renewed your membership for 2011/12, thank you!
A Thank You! And a little bit about money...
The BCHLA would like to thank the Victoria Christian Home Schoolers group for their generous donation. The unsolicited, unheralded nature of it was a bright surprise! It came at a time when we were in the midst of making decisions, and was altogether most timely.

In mid-summer, the BCHLA Board held a meeting. A significant part of that meeting was to discuss issues of advertising in the newsletter and on the website, and to discuss matters of membership.
Prior to the meeting, we spent time thinking over various concerns and future directions. Then we reviewed our focus and goals: to protect Sections 12 and 13 and make certain that registration and educating freedom is always a choice in this province (and even to support those who are working to make this a choice elsewhere); and also to educate that this is an option, and what that option looks like when chosen, including what it means for career/vocational choice.
Points of the discussion:
The people-hours spent, if we were to choose to give a nod to advertising, would be many: recruiting, researching, posting, and then dealing with possible fallout. We decided that these hours would be better spent on the (above) focus and goals of the group. We are hoping that those who have requested to advertise with us will understand this decision, and will look for alternatives. We feel that we must remain focused on our mandate, and inclusive of all in this community.
We also gave much thought to membership and strengthening numbers. Membership is critical to the health of this group. About 10 years ago, the membership was at an all-time high of over 500 families. This time last year, the BCHLA membership was hovering around 50. With determined effort, it grew to 200 families by June of 2011. For the 2011/12 year, we currently have 75 members.
Membership is necessary for many reasons: the dues do serve to cover costs. This form of funding means that we are not reliant on advertising. More importantly, however, a healthy membership gives this group strength. Membership is NOT limited to those who are actively choosing to register their children learning at home; it is open to ALL who are supportive of the right to register and have this freedom.
It is the time of year to renew your BCHLA membership. You'll read elsewhere in this newsletter about our decision to make this a membership-by-donation year, and we are hoping that this will be successful and will continue long-term.
As you fill out the membership form, please give thought to your family members and friends who are supportive of the choice of Section 12 registration in education, and ask them if they'll consider joining. This could be a critical step to membership health! Healthy membership will allow the BCHLA group to thrive, and the board to continue to strengthen and build on that vision that began back in 1987.
Alison Acheson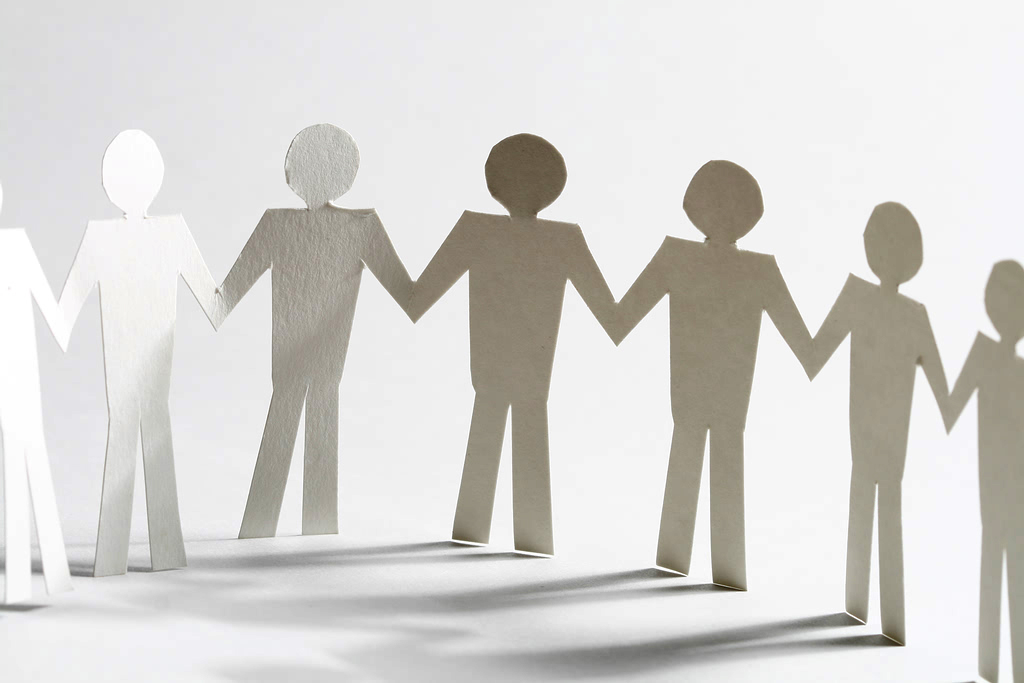 BCHLA has taken calls from the public through its 1-800 number for a long time now. When I joined the board last winter I took on that role by having the BCHLA 1-800 number directed to my home phone. I felt comfortable taking this on as it's an extension of the support contact role I have for my local group, the Greater Vancouver Home Learners. I'm happy to share with you what I see from this end of the phone.
By far the majority of the calls are from people searching for information. Many of them have asked in other places and have finally found BCHLA after a frustrating search. For those of us who've been in the community for a long time, it's hard to imagine that feeling of isolation. But for many mainstream families, considering homeschooling is a "weird thing," and many don't have contact with homelearning families. It's still very mainstream to think that one must ask for permission to homeschool, and a program will be provided. The place most families go to for information is the school they are trying to withdraw from. There, they are told, "Yes, you can homeschool if you really want to. Just phone this number and they will set you up." Unfortunately, it's not the BCHLA number they are given, but the phone number for their school district's DL program. For many, that's the last stop. But some feel the need to continue to search for a different answer.
Finding the BCHLA website with all the information about their choices is a huge relief and talking on the phone to someone who is willing to hear their story is a turning point for many. For the first time they believe that they can do this crazy thing and it will be OK. Finding out that there are others in their area through the support group listings is just what they need to feel better about their choice. It doesn't seem to matter that many of these families live in areas with lots of homeschoolers and active groups. I get the same reaction from someone who lives outside of Williams Lake as from a mom in Burnaby: they all feel alone and many assume there is no real support out there for them. It's so nice to be able to reassure them that no, they are not alone and yes, their kids will have a chance to meet other homeschoolers.
August and September are busy months for the 1-800 number. Although I don't have exact numbers, I can say that I was getting at least 4 calls a week for BCHLA and at least 3 out of 4 were parents searching for information and assurance that they were on the right path for their family. At least 2 calls this fall were from families with little or no Internet access living in remote areas (something we city folk sometimes forget). Others did have Internet and access to all the information on the site but they still needed to talk and hear it from a real live person. I am happy to have this role.
Thanks to all of you who take the time and money to become members of BCHLA. Without those funds, we would not have the money to pay for the 1-800 number.
Melissa Hodges
Preparing for the Spring 2012 AGM
As home learners, we hail from varying points in the province. Ensuring all members' voices are heard and all members have an opportunity to participate in the governance of this great association is challenging. The BCHLA is committed to trying to find a solution to this concern. I am currently working on having remote video access at the AGM so homelearners can gather in locations around the province to take part in the important process of maintaining the wonderful educational freedoms we have in BC. If you have any question or ideas or if you can volunteer in any capacity to help organize this undertaking I would love to hear from you! Contact me, Colette Baty, at vice-pres@bchla.bc.ca.
Colette Baty
Keeping it Real
One of the benefits of being the Secretary for the BCHLA board is that I get mail - real snail mail in my mailbox. It's fun to receive these letters instead of personal bills. I remember when my children were young and learning at home - 28 years ago - how much they enjoyed sending away for free things by mail. Now, of course, those things can often be downloaded from the internet. Perhaps not as much fun but a heck of a lot faster.
My job during our board meetings is to take notes and record the decisions made, then type this all up for the minutes. I've enjoyed this process because it means that I really look at the issues on the agenda beforehand and think about them. I find that I can't listen, type what people are saying and have my own thoughts at the same time.

The Back Door to University Admissions
One of the things we have learned, over our 14 years as registered home learners in BC, is that there are many different ways to establish the ways in which home learners are "qualified" to take up "non-home" learning.
One example is learning to drive. There are many different ways. But in BC they all start at the same point. Read the book. Go to the ICBC Centre. Take the test. Pass it. Get an L magnet for your vehicle. Get a licensed driver to drive with you. Start driving.
If one asks a school principal how one can get into university, my observation is that you pretty much always get the same answer. Get your Dogwood. Apply to university through the admissions department. Hope and pray your marks are high enough.
Registered home learners who eschew the Dogwood are still a tiny, tiny group of students. But they do exist. Do they ever go on to higher learning? Yes, they do.
Two of my sons (out of the three who have now attended University of Victoria) started at age 16. Not full time. No, they wanted to take a particular course, and asked the professor if he would allow them in the class. After talking to them to establish that they had the background, he consented.
Then begins the admission process for an "accelerated student."
Both my sons have had a particular passion, and both started out in the same class. Both did the same preparation to get in--preparing for, taking, and passing the College Board Advanced Placement Exam in Music Theory. (College Board is the American organization that runs the SAT exams in the United States. They also run the Advanced Placement [AP] program that allows students to take exams for "advanced placement" in or credit for university courses. University of Victoria allows credit with a high enough score on the exams.)
But to enroll in UVic as an "accelerated student," you begin, as I said, with permission from the professor, who then requests permission from the department. The department decides if there is room in the course. If so, they tell admissions they have room, and have granted the student permission. The student then must provide certain information to admissions. They tell you they need a letter of recommendation from the student's principal and high school transcripts, as well as a letter from the student saying why they wish to take the course. What they will accept is a letter of recommendation from an appropriate adult (like a music teacher), other test scores, if available (like AP, SAT or provincial exams), a resume outlining the student's experiences that have prepared them for university-level work, and this class, and, of course, the letter from the student saying why they wish to take the class.
Now, the interesting thing about this is that once you have established that you can do university-level work, and take a course (or two or three), one at a time, suddenly, if you wish to attend the university full time, you do not have to apply for ADMISSION! No! You've already been admitted. Now, you simply apply to have your status changed from part-time to full-time. With good marks, it usually isn't a problem.
So that's our back-door way to university. And an extremely effective one at that. My oldest son, who entered the normal way, being admitted at 18, through the application process, with test scores, auditions, etc. (but no Dogwood or high school credentials, save one Math 12 mark), was graduated in April. Second son, who entered as an accelerated student, finishes in December. Son three, age 16, had his first class as an accelerated student yesterday morning. He is very pumped--this is a class he really wants to take, in a field he is passionate about.
And that, my friends, is the recipe for academic success.
Kelly Green
Have a Story to Share? Talk to Charlotte!
Charlotte Rochez is a researcher from Cambridge University in England. Charlotte will be comparing the histories of home learning in British Columbia and England for her PhD dissertation. She is looking for BC families (registered or enrolled or both) who are willing to share their personal home learning histories as well as their understanding of the history of home learning in this province, including families who learned at home anywhere between 1950 and the present day.
My research focuses on the history of home learning and home education in the twentieth century and up to the present in British Columbia, Canada and England, UK. The research is of a participatory approach and employs pluralistic methods including interviews, testimonial creation and focus group discussion.
You can read more about Charlotte's research on her blog or her facebook group (which you are invited to join). You can find Charlotte's research questions here.
Please consider participating in this research. Contact Charlotte directly with if you are interested.
Several board members have recently met Charlotte and/or have been corresponding with her over several months in order to better understand the nature of her research. Charlotte is a lovely, warm person and is very enthusiastic about home learning. She hopes to one day home educate her own children in either England or BC. We wish her well in her research!
BCHLA? BCHSA? What's the difference?
We are fortunate in BC to have two grassroots, provincially based organizations to support home education and home learning. The first is the BC Home Learners' Association (BCHLA) and the second is the BC Home School Association (BCHSA). As the BCHSA is now offering membership into their organization, there has been some confusion about the differences between the two groups. We hope to clear that up, as although there is some overlap, the essential purpose of each organization is quite different from the other's.
BCHLA
In 1987, the Canadian Home Educators' Association of BC (CHEA-BC) was formed by Vicki Livingstone, the same woman who pulled together the submission on homeschooling for the 1988 Sullivan Royal Commission on Education in BC. It was this document that was instrumental in having our current home education freedoms in BC written into law.
The mandate of CHEA-BC was to promote and protect our home education freedoms under Section 12 of the School Act, which continued when the name of the organization was changed to the BC Home Learners' Association (BCHLA) in 1999. Historically, the BCHLA has been the touchstone of communication with the Ministry of Education in matters of homeschooling legislation and policy, working together with government to clarify the responsibilities and rights of home educators in BC.
As per the BC Home Learners' Association's Constitution:
The purposes of this society are:
(a) to promote and encourage home education, as provided for in the School Act of British Columbia, as an alternative to the public and independent school systems;
(b) to protect the freedom of families in British Columbia to legally home educate their children without government oversight;
(c) to provide support, encouragement and educational assistance, advice and counsel to members and others involved or interested in home education;
(d) to solicit or raise money, to receive, acquire and hold gifts, donations and bequests to be used solely in the furtherance of these objects; to undertake and execute any trust which may be conducive to these objects;
(e) to establish and maintain liaison with educational institutions and government, to assist families in their transition from public or independent schools to home education, and to facilitate the transition of home educated individuals into higher educational facilities;
(f) to encourage and promote research and study into the benefits of home education;
(g) to do all such things as may be necessary or conducive to the attainment of the aforesaid objects.
The BCHLA is run entirely by volunteer efforts and funded only by membership and other donations.
BCHSA
Grace Jorgensen, creator of the BC Home School Convention, was one of the early board members of CHEA-BC. Grace is now on the Board of Directors of the BC Home School Association (BCHSA), an organization that Grace and her family founded in the late 1990's as an umbrella organization for the convention. The legal name of the organization is the BC Home School Convention Association, but it has been shortened in terms of everyday usage as the scope of the organization has grown over the years. Through her work, Grace brings together vendors of homeschooling materials and home learning families, as well as provides education and resources through the annual convention. Grace networks with support group leaders across BC, runs a homeschool resource centre throughout the year, and is very supportive of the option to register under section 12.
As per the BC Home School Convention Association's Constitution:
The purpose of the Society is to organize and function a non-profit entity for the furtherance and promotion of homeschooling through different mediums of communication in the province of British Columbia and elsewhere. The Society will organize trade shows and conventions which will encapsulate the exposure of exhibitors to the general homeschool public of the province of British Columbian and will through such trade shows and conventions inform the homeschool participants of products, services, and information that they may be interested in. Further, the Society will organize and promote the interest, education, training, and all facets relating to the homeschool process through an annual convention and other mediums of communication. It will promote and supply a resource centre, acting as a communication liaison with various arms, facilities and resources available to the homeschool groups in the province of British Columbia and elsewhere. It is the purpose of the Society to promote, enhance, educate, and inform the standards congruent to a focus on the family through positive spiritual standards being the pillars of the organization.
The BCHSA is funded through convention proceeds and advertising revenues.
Both groups have important and separate roles to play in BC and are happy to support one another's efforts at supporting home learning families.

High School & Beyond...
The Adult Graduation Program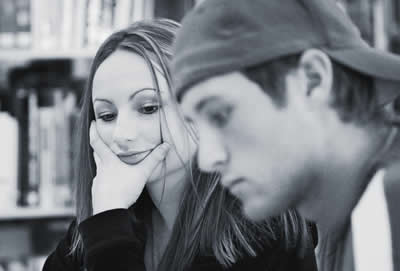 When your child is registered under section 12 of the School Act, he or she will not receive a BC Dogwood Graduation diploma unless he or she decides to attend high school (either through a brick and mortar school or through a Distributed Learning school). This is not a bad thing. There are plenty of stories of registered homeschooled teens applying to and being accepted at post-secondary institutions in BC. These teens have compiled a portfolio of expertise in their chosen area and have often used the "back door" approach to university admissions (please see Kelly's story below).
One thing that teens and parents may not know, however, is that it's pretty easy to get a Dogwood without doing the typical BC graduation program.
On the Ministry website, it says that you must be 19 years or older to gain admittance to the Adult Graduation Program - or 18 years of age and out of school for at least a year, which is easy for s. 12 registered learners as the legal requirement to register ends the September of the calendar year you turn 16. What it doesn't tell you is that you can complete all but three of the significantly reduced requirements before you are 19 and still be eligible. The remaining three courses can be worked on before you are 19 as long as you complete the coursework after your 19th birthday (as early as the day after!).
To receive an Adult Dogwood, you must take a Language Arts 12 course, a Mathematics 11 or 12 course and three other 4-credit courses. Five courses total.
Students may be able to obtain course credit for work experience or for an area of expertise, such as music or dance, reducing the courses needed to a total of four.
The other amazing thing is that some of these requirements can be completed at a community college as post-secondary courses that count as equivalents. Home learning students who want a Dogwood but who are already at college and are over the age of 19 can visit a continuing education counsellor who will help them arrange this.
An Adult Dogwood does not guarantee you placement in your post-secondary program of choice. You still need to jump through any pre-requisite admission hoops set up by the institution, whether that's:
completing Advanced Placement courses and writing the exams (providing you with some sort of transcript plus first year course credit); or
taking the required courses ahead of time (or just challenging the provincial exams - and did I mention that you don't have to write the provincial exams for the Adult Dogwood after you turn 19?); or
convincing the admissions department that you have some sort of equivalency already in place.
The "system" is a lot more flexible than we're led to believe. You absolutely don't need a Dogwood to pursue your life goals; but for those who would like one, it's pretty simple to get.
Rebecca McClure
Links:
http://www.bced.gov.bc.ca/graduation/docs/adult_at_a_glance.pdf
http://www.bced.gov.bc.ca/graduation/adult_graduation.htm

Favourite Fall Links
We had such fun doing this for the summer newsletter, we decided to do it again!
Colette: Here is my new favourite link: www.spanishdict.com. This is a fun site that is free to join and offers online Spanish language material. There is an interactive flashcard option, a translation site, a voice that speaks the words you're studying so you get the proper pronunciation plus you can opt to receive, via email, the word of the day. Spanishdict is very engaging and came in handy while I was in Barcelona since I couldn't speak Catalan and the next best language was Spanish
Marty:
I've been receiving Collage, a newsletter from
Community Playthings
,
for six years. The company makes wonderful wooden toys, wooden equipment, as well as all sorts of equipment for children with disabilities.
"It all started in 1947 in an old barn in Georgia, supporting a little cooperative community. Not long after, the co-op joined a larger group in New York and brought the business with them. Today, the "community" in Community Playthings is a group of families who earn their living crafting toys and furniture for children. We manufacture primarily in New York and Pennsylvania, with wood responsibly harvested from the Northeastern U.S."
The newsletter is published six times a year. What I love about
Collage
is the focus on providing appropriate developmental information and resources for early childhood that is helpful for older children as well. Here are links to two of my favourite past issues:
Music and Movement
and
The Wisdom of Nature
.
Melanie:
Canada Wide Virtual Science Fair - "The Canada Wide Virtual Science Fair is an annual online science and technology contest open to all Canadian students in grades K-12."
BC Field Trip Fair - Searchable database of field trip ideas.
Education & Career Fairs - For high school students: information on career/post-secondary program fairs around BC.
BC Heritage Fairs - Canadian history fairs around BC, with emphasis on local and family history. Information about the July 2011 Provincial Heritage Fair is currently on the website; regional fairs were held earlier in spring/summer.
Rebecca: The Internet is a fabulous place to experience "virtual" museums and libraries, as well as a place to find "annotated" lists of "best sites" and resources. Here are a few of my favourite places to check out:
The Avalon Project - Documents in Law, History, and Diplomacy
Read Your Way through Canadian History
Have a favourite site? We'd love to know about it. Please contact us with your links and we'll include them in the next newsletter!
Have Something You Want to Share?
We'd love to include your contributions in the BCHLA newsletter.
Do you:
author your own home learning blog?
want to share about your family's home learning journey?
have a post-secondary success story?
love learning-related websites and online resources?
have an article to share? or a burning question you'd like answered?
Please let us know! Contact Alison with your stories or ideas.
BCHLA
Membership Information

September 1 to
August 31
Annual dues
Now by Donation
Follow the membership links on our website to join or renew using our *new* online form.
Donate one of two ways!
Make cheques payable to:

BCHLA

PO Box 88733 RPO Newton

Or donate online via PayPal!
~
Once we receive your form, we'll email you a membership confirmation.
~
Moving? Changing your email address?
To update your membership information, please
email us
.
Note: There is one vote per membership.
Facebook
"Like" the BCHLA. It's one more way to share about the BCHLA and its role in promoting and maintaining educational choice and freedom in BC.

Become a Rep!
Want to become more involved in the BCHLA?
We'd love you to become a BCHLA representative in your home learning community.
Help the BCHLA reach out to home learning families across British Columbia.
Please email us to find out more.
BCHLA Yahoo Group
Have you accepted your invitation to the BCHLA members-only Yahoo group?
It's a place for members and board members to connect and chat about all things BCHLA. We'd love to have you.
You will receive your invitation to join after you've submitted both your membership application and your fees.
Please keep an eye open for your email invite so you can be part of the ongoing conversation.
Thinking of Registering?
You can register under Sections 12/13 at any public or Francophone school in BC.
You can also register with a participating independent school (Brick and Mortar or DL).
BCHLA keeps a list of independent schools that register homeschoolers. Some will also provide a small reimbursement for educational materials - please check with your registering school for details.
HS-BC
Looking for a province-wide email list inclusive of all home learners?
HS-BC is a list that brings all BC home learning families together, regardless of other affiliations, to network, lend support, and share information. It is run independently of the BCHLA.
Please feel free to join.
Volunteer
The BCHLA wants you!
Please contact our volunteer coordinator, Colette Baty, to find out more.