Meet the BCHLA Board of Directors
Rebecca McClure, President (Victoria)
I feel both privileged and excited to continue serving on the BCHLA board as a co-advocate for home education freedoms in BC. Since 1993, I have explored the systems and politics surrounding home learning in our province. Until my "retirement" in 2009, I worked in both public and independent schools (including DL) as an educator, counsellor and administrator, and I have volunteered my organizational, technical, and writing skills to support local home learning groups and other non-profit societies for many years.
I believe, however, that the most relevant experience I bring to the Board is that I am the parent of a Section 12 registered home learner, as protecting access to educational choice is a matter close to my heart.
Colette Baty, Vice-President (Victoria)
I have three children, all of whom have been home educated (with some DL and public school thrown in as per their interests and needs) since my eldest child decided early on that she wouldn't be attending school. Currently, one of my children is registered, one is attending high school, and one is at UVic.
Because of my experience with all forms of education available in BC, I am a keen advocate for protecting parents' rights to choose the type of education, especially the option to register, that their children receive. I have been active in the home learning community in Victoria, organizing events and activities and connecting with families new to home learning. I was a Registered Nurse for several years and have served on a variety of non-profit boards over the years.
Giles Grierson, Treasurer (Vancouver)
Halfway through Grade 1, we pulled our son out of school and have never looked back. With three children now aged 7 - 14, we can't imagine a life without home learning. We are enrolled with a very flexible DL program, but value the fact that - if it wasn't working for us - we could exercise our s. 12/13 rights and have the freedom to do it our way.
Having been involved in a number of non-profits, activist groups, and member-driven organizations as a collective member, board member and staff since 1992, I'm happy and excited about the opportunity to put time and energy into an organization supporting the right to homeschool for everyone in British Columbia.
Marty Layne, Secretary (Victoria)
I read to, played with, and helped my four children learn at home during their traditional schooling years starting in 1982 when my oldest was 5 years old before the BC School Act required registration for homeschoolers. Learning at home was a wonderful time for all of us.
I wrote a book to help answer the many questions I was asked about homeschooling, Learning At Home: A Mother's Guide To Homeschooling. I've compiled a collection of fingerplays for little ones, written a children's picture book and recorded a children's music CD. I was a La Leche League Leader for many years. After my children grew up, I developed and ran a program of music and fingerplays for babies and their parents as well as teaching baby massage. This June on my birthday, I became an oma - the Dutch word for grandmother. What an exciting new phase of life!
Alison Acheson, Newsletter Coordinator (Ladner)
This is our second year of HL with Emmett and now Ole . My oldest, Cleve, works in the film industry. My middle son is moving on to the local highschool in the coming year, and my youngest (12) is registered.
I did several years of home learning myself in the 70s. I know what the situation was like then, and feel gratitude for those who have won the right to these choices. Choice cannot be taken for granted. I never completed grade 9 and hold a graduate degree in creative writing. I've published a number of books, mostly for young people.
Maureen Berger, Contact Person (Vancouver)
I grew up in Detroit, then moved to Ontario and lived there for 8 years. I have lived in Vancouver for over 30 years now. I have raised 4 children, currently aged 18 to 40. We went through several different approaches to schooling for the first two, from ordinary public school, to alternative schools, to starting a small private school with a group of like-minded friends. The two youngest were unschooled from birth. After a brief trial of DL enrollment, we returned gladly to registration and didn't look back.
I feel strongly that future generations must be guaranteed the same freedom to create an education that fits each child. I'm glad to have this opportunity to serve on the board of the BCHLA.
I am a mom of four sons, ages 10-23, all educated at home. The oldest two went straight to university, one at 18, one at 16 (part-time), with no high school diplomas. We have always chosen registered home-education, with the exception of one SIDES course--Math 12. But since I learned it along with my son, we haven't felt any need to repeat that experience.
Our family has loved the experience of learning at home, a path my husband and I never expected to take. We moved from Ontario to Victoria 14 years ago. Home learning has enabled us to do a lot of travelling, and much of our education has come through our travels. We learn together and independently, pursuing our own interests. My picture is from last week - my oldest son and me at his graduation from University of Victoria with a BFA as a Theatre directing specialist.
Melissa Hodges, Connect Team Coordinator (Burnaby)
My husband, Norm, and I have four children ages 17, 14, 12 and 9. We have been home learning since our eldest was kindergarten age. I prefer the freedom of Section 12 registration but currently we have some children registered and some enrolled in a flexible DL.
I am active in our local home learning community as a support group contact and list owner of our local Yahoo group. I enjoy supporting people in exploring all their educational options so they can choose the one that works best for their family. I look forward to supporting home learning families throughout the province as a BCHLA board member.
Diana Sandberg, Membership Coordinator (Vancouver)
My husband and I raised two our daughters (now 25 and 28) in BC without sending them to school (well, hardly at all). Both have turned out to be wonderful young women, if I do say so myself.
We were enormously assisted in our homeschooling lives by our local support group and by the remarkable work that BCHLA did in helping make BC such a homeschooling-friendly province. Now, having released my small fry into the greater world, I am looking forward to being of similar assistance to others.
Message from Melanie
The past seven months have been both insanely busy and tremendously rewarding for me. Volunteering with the board of the BCHLA has given me the chance to practise what I preach to my kids about always learning new things, no matter how old you are. I now have a much better understanding of the legal and political context of home schooling than ever before, for which I am grateful. I also got to work with many amazing people, and must thank both the previous board members for jumping in with both feet, and the membership for their support and patience while we got things in order. All the enthusiasm for BCHLA shown by people across BC is very reassuring for the future of homeschooling in this province. Our new board is an inspiring, energetic group and I am excited to be staying involved at the committee level and in the honorary role of Past President.
2011 AGM Board Report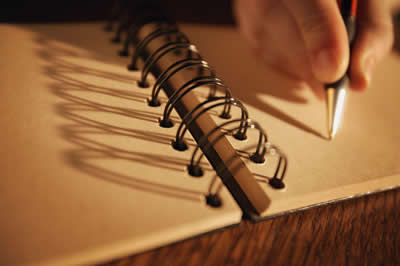 The June 2011 AGM was an incredible and productive meeting, full of supportive members who were there to get the job done. Thank you to all of you for giving up a Friday night to attend and for all your help in making our Constitution and Bylaws truly reflect the purpose and needs of this organization.
Melanie presented the Report from the Board and we'd like to share it with you here:
As most of you know, this past November the BCHLA was on the brink of dissolution, but people from all over BC came forward and acted quickly to save it. The number of members increased from 50 in 2009/10 to 197 in 2010/11. This rapid and passionate upswell of support demonstrated that the home learning community in BC, in all its diversity, whether registered or enrolled, is committed to preserving the freedom to homeschool, as provided for in sections 12 to 14 of the School Act. Your presence here tonight is additional confirmation of that dedication and we are truly grateful.
The past six and a half months have been very busy for the current Board, although it may not be apparent from the outside. Most of what we have been doing falls into the category of "housekeeping", as we have focused on streamlining and updating the operational side of things so that the BCHLA can run smoothly and be sustainable in the long run.
To read the rest of the report, please click on this link. We include these closing paragraphs for those folks who may not click through to read the full report:
The BCHLA has a crucial and ongoing role to play in the preservation of our current freedom to educate our children at home without government oversight. Due to the timely action of Vicki Livingstone, the founder of the BCHLA, and other homeschooling parents in BC in the late 1980's, we have some of the best home education statutes anywhere in the world. One look at our neighbours, Alberta and the Yukon, reminds us that we, too, could be required to subject the educational programs we offer our children to government approval and supervision. But we don't. Instead, we, all parents and future parents in BC, have the option to not engage in "the system" as we support our children's learning. This choice is precious and deserves our dedication and vigilance to protect it.
The BCHLA Board thanks you for joining with us in that task and we look forward to many years of being the strong and relevant home education advocacy organization for British Columbia.
Renew Your BCHLA Membership Today!
The BCHLA is currently accepting membership applications and renewals for the 2011/12 membership year! We're excited about the good things to come and would love to share that with you.
If you are currently a member of the BCHLA, your membership is in good standing until August 31. However, feel free to renew today so you don't forget during the busyness of summer.
Why become a member?
Although the BCHLA has seen exciting growth over the past seven months, we still have lots of areas to grow in! Membership is one such area. The BCHLA once had close to 500 members. By 2009/10, membership had fallen to around 50 people. Over the years, membership fees were increased to compensate for the loss of membership revenue.
The BCHLA board is dedicated to running a fiscally responsible organization. The bulk of our expenses are related to items that assist us with advocacy and outreach: website, newsletter, 1-800 number, mailbox, convention fees, brochures. We have several members and board members who volunteer the skills and talents needed to do the actual work. When it comes to paying for technology or convention fees, we currently rely on membership fees only.
The board is exploring additional sources of revenue (such as donations, advertising and grants) so that we can reduce membership fees in the years to come. It is also a reality that the more members we have, the less the membership fees will need to be.
Please feel free to share with your friends and home learning community about why the BCHLA is important to all home learning families in BC and if choice is important to them, urge them to become members today!
Legal Resources
Know any home learning friendly lawyers?
The BCHLA has a long history of providing information and support to families who are experiencing legal issues related to section 12 homeschooling. In the past, we had a referral list of lawyers who understood (or were willing to understand) home education in BC and were supportive of families who made this choice.
We'd like to update this list and we need your help. Please ask around your home learning communities and send us any names of lawyers who would be willing to consult with or represent home learning families around homeschooling or home learning issues. The BCHLA is prepared to consult with lawyers representing home learning families to aid them in finding the relevant legislation, regulations and policy.
Please forward any referrals to Rebecca McClure: president@bchla.bc.ca.
We greatly appreciate your help!

BCHLA at the Homeschool Conventions!
This year, BCHLA hosted booths at both the Christian Home Educator's Convention in Kelowna April 29 & 30, and the BC Homeschool Convention in Surrey June 3 & 4.
Past-President of the BCHLA, Colleen Erzinger, and her daughter were our gracious hostesses in Kelowna. Colleen sent back a glowing report, indicating that over the two days, they were able to chat about the BCHLA and homeschooling law in BC with several people, and that many individuals took BCHLA brochures to hand out within their home learning communities or online schools.
A huge thank you to Colleen and her family for all their help in Kelowna.
Board member Alison Acheson coordinated the booth at the Surrey Convention (thank you!!) and the following is her report on the weekend.
Happy to be there.
When I think about "overall impression" of my first BCHS Convention, both my own experience as well as what I took, or heard, to be others' -- that's it: Happy to be there.
We spent the two days at the BCHLA booth handing out pamphlets and meeting and talking with so many people, and had some wonderful, enlivening conversations. We met current members and some who have been members in the past and were eager to renew and re-connect. There was a sense of thankfulness that the BCHLA is thriving, and for me, as a relatively new member, homeschooling for two years at this point, there was a growing sense of the history of the group as folks approached with stories of being on previous boards or "remember when..."
Our booth was at a busy crossroads between the retail and the DL programs areas, and more often than not, we had some young folks back-and-forthing with badminton racquets and birdies. So good to see all ages. Perhaps long term home-learning parents take this for granted -- can you ever? -- but I still see mixed age groups playing and living during "school hours" and get a wee rush of thrill up my spine!
One concern: there are still so many who are not aware of the option of registration, or unaware of how this, as we have it in BC, is not an option elsewhere. Of course, if you're reading this newsletter, you do know. But please share this knowledge in your local group and to newcomers as they struggle to understand the paths and possibilities.
A word of thanks to all who helped make the booth a success. Charlie and Renee van de Kamp helped Melanie Wilkins-Ho set up on Thursday evening, and it looked terrific Friday morning when Shonna Morgan and I showed up. Melissa Hodges was busy both days. Rebecca McClure was there Friday to speak at a seminar -- terrific to meet her after months of hearing her voice via Skype! Kerstin Soukoreff was a wonder on Saturday. And Loriann Herchuk showed up in time to help Melissa pack it all away; her stroller came in so handy to take the pieces to the car!
And of course a thank you to everyone who stopped by, chatted, encouraged, asked questions and more questions. We like questions at the BCHLA!
See you next year.
Alison Acheson
P.S. Congratulations to both Guan Teo and Beth Fenske for winning the book draws at the Surrey Convention. Happy reading!
Have a Story to Share? Talk to Charlotte!
Charlotte Rochez is a researcher from Cambridge University in England. Charlotte will be comparing the histories of home learning in British Columbia and England for her PhD dissertation. She is looking for BC families (registered or enrolled or both) who are willing to share their personal home learning histories as well as their understanding of the history of home learning in this province, including families who learned at home anywhere between 1950 and the present day.
My research focuses on the history of home learning and home education in the twentieth century and up to the present in British Columbia, Canada and England, UK. The research is of a participatory approach and employs pluralistic methods including interviews, testimonial creation and focus group discussion.
You can read more about Charlotte's research on her blog or her facebook group (which you are invited to join). You can find Charlotte's research questions here.
Please consider participating in this research. Contact Charlotte directly with if you are interested.
Several board members have recently met Charlotte and/or have been corresponding with her over several months in order to better understand the nature of her research. Charlotte is a lovely, warm person and is very enthusiastic about home learning. She hopes to one day home educate her own children in either England or BC. We wish her well in her research!
The BCHLA Wants YOU!
We are getting our volunteer program up and running, with our VP, Colette Baty, at the helm. Please contact Colette at vice-president@bchla.bc.ca if you'd like to support the BCHLA in this way.
Areas we need help in:
Regional Representatives (share about the BCHLA and s. 12 with your home learning community!)
AGM Remote Attendance Committee (want to help facilitate remote attendance? we need you!)
Website (design, content)
Post-Secondary Project (writing, sharing stories)
Convention Support
Newsletter Committee (writing, editing, finding content)
Legal Resources Committee

Odd Jobs

(photocopying, phone calls, mail outs, meeting set-up, snacks)

Other: let us know what you'd like to offer! We'd love to have you!

High School & Beyond...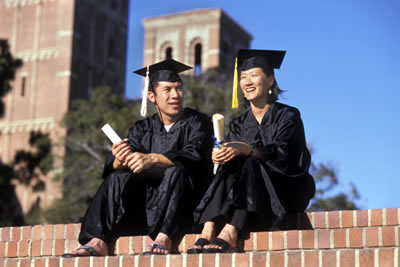 Transcripts
If your child decides to be a registered homeschooler all the way through high school, but wants to go on to post-secondary education, what do you do about transcripts?
It is not necessary to have a transcript in hand when you knock on the back door of your child's post-secondary institution of choice. It is, however, important to be prepared. A portfolio is always a good idea. You may also want to create your own transcript of your child's achievements, including any available supporting documentation.
Some Distributed Learning Schools, like Regent Christian Online Academy (RCOA) and the Traditional Learning Academy (TLA), will, on request, create transcripts for Section 12 learners registered at their school.
To take a look at what RCOA is offering, please follow this link.
Know the Law
When talking about the "registration" option, we often throw around the phrase "section 12" as our "right" to home educate our kids, but some people may not realize that there is more than one section that relates to home education in the School Act... and that there are also regulations and policies about registration.
The School Act outlines responsibilities in addition to providing us with the right to home educate our children.
Section 12 states:
A parent of a child who is required to enroll in an educational program under section 3 (a) may educate their child at home or elsewhere in accordance with this Division [Division 4 - Home Education], and (b) must provide that child with an educational program.
It contains both the parent's right and responsibility.
Section 13, however, contains a further responsibility for the parent:
A parent of a child who is required under section 12 to provide the child with an educational program must register the child on or before September 30 in each year with (a) a school of the parent's choice that is operating in British Columbia [or]... (c) an independent school operating in British Columbia.
The Act clarifies that "a person who contravenes subsection (1) commits an offence".
Section 13 also states the responsibility of the registering school:
A school or francophone school that registers a child under this section must provide the child with access to educational services in accordance with the regulations.
We don't often visit the regulations to see what is written there. But in case you are curious, here they are:
A school or francophone school that registers a child under section 13 of the Act must offer (a) evaluation and assessment services sufficient to enable the parents of the child to determine the educational progress achieved by the child in relation to students of similar age and ability, and (b) the loan of educational resource materials that are authorized and recommended by the minister which, in the board's opinion, are sufficient to enable the child to pursue his or her educational program...
The regulations also state that a registered child may audit, with the permission of the board, educational programs offered by the board subject to conditions set by the board, such as payment of a fee. The regulations also state how a registered student may also enroll in distributed learning courses.
There is also Ministry of Education policy around registration that can be found here. It's important to know about this, too, because sometimes something is stated clearly in policy that is implied in the School Act. For example, "The school has no authority to approve or supervise the educational program of a homeschooled child." Also, the policy is clear that although the school must offer evaluation and assessment, "the parent and/or homeschooled child is free to accept or reject" it. And that's important for everyone to know!

Links to Summer Fun!
We polled the new board for their current favourite links for fun and knowledge... Enjoy!
Alison: I love this site, any old time of year: Mrs. Brown's Art Class.
Colette: My favourite site to peruse (other than my guilty pleasure - eBay) is The Great Courses. Fantastic courses in the 70% off section. Great for summer car trips or just sitting outside relaxing.
Diana: This is BBC's animated Shakespeare, taken from the Garfield version. The link goes to the first of three parts of Julius Caesar, but there are many others you can find from there.
Kelly: Here are a couple of Shakespeare-related sites I like, great for if you are attending a summer festival production:
British Library's collection of online quarto editions
Marty: I wrote an article about summer that I'd like to share.
Melanie: Some teens may be interested in the Teen Reading Club.
Melissa: How about a link to the Kite Flying Association of BC: Go Fly a Kite! Or grow a sunflower house for your kids! Or, if you have a skate boarder in the house, check out these BC Skate Board Sites:
Rebecca: What's that Bug? is the perfect reference site for the backyard zoologist or budding entomologist in your home. Other great insect and spider resources:
We wish you a wonderful and warm (and relatively bug-free) summer with your family! Have fun!
Have Something You Want to Share?
We'd love to include your contributions in the BCHLA newsletter.
Do you:
author your own home learning blog?
want to share about your family's home learning journey?
have a post-secondary success story?
love learning-related websites and online resources?
have an article to share? or a burning question you'd like answered?
Please let us know! Contact Alison with your stories or ideas.
BCHLA
Membership Information
September 1
to
August 31
Annual dues $25

~
Follow the membership links on our website to join or renew using our *new* online form.
Pay one of two ways!
Make cheques payable to:


BCHLA


PO Box 88733 RPO Newton

Or pay online via PayPal!
~
Once we receive your form and payment, we'll email you a membership confirmation.
~
Moving? Changing your email address?
To update your membership information, please
email us
.
Note: There is one vote per membership.
Facebook
"Like" the BCHLA. It's one more way to share about the BCHLA and its role in promoting and maintaining educational choice and freedom in BC.

Become a Rep!
Want to become more involved in the BCHLA?
We'd love you to become a BCHLA representative in your home learning community.
Help the BCHLA reach out to home learning families across British Columbia.
Please email us to find out more.
BCHLA Yahoo Group
Have you accepted your invitation to the BCHLA members-only Yahoo group?
It's a place for members and board members to connect and chat about all things BCHLA. We'd love to have you.
You will receive your invitation to join after you've submitted both your membership application and your fees.
Please keep an eye open for your email invite so you can be part of the ongoing conversation.
Thinking of Registering?
You can register under Sections 12/13 at any public or Francophone school in BC.
You can also register with a participating independent school (Brick and Mortar or DL).
BCHLA keeps a list of independent schools that register homeschoolers. Some will also provide a small reimbursement for educational materials - please check with your registering school for details.
HS-BC
Looking for a province-wide email list inclusive of all home learners?
HS-BC is a list that brings all BC home learning families together, regardless of other affiliations, to network, lend support, and share information. It is run independently of the BCHLA.
Please feel free to join.
Volunteer
The BCHLA wants you!
Please contact our volunteer coordinator, Colette Baty, to find out more.