Meet the BCHLA Board of Directors
Melanie Wilkins-Ho, President (Burnaby)
My husband and I have three children ages 14, 11 and 3. Our older two attended a Montessori preschool, after which we chose the profoundly liberating path of home learning. Over the years we have been both registered and enrolled at different times, and are currently enrolled with a very flexible DL.
I am deeply committed to the preservation of s. 12/13 rights, not only out of a personal desire for educational freedom, but because I firmly believe that those rights flow from both international conventions and federal law. Before starting a family, I earned a law degree from UBC, and although I am not a practising lawyer, I look forward to using my legal training to help BCHLA regain clarity, inclusiveness and effectiveness as the grass-roots, parent-driven organization it was meant to be.
Rebecca McClure, Vice-President (Victoria)
It is truly a privilege to serve on this exciting BCHLA Board as a co-advocate for home education freedoms. Since 1993, I have explored the systems and politics surrounding home learning in our province. Until my "retirement" in 2009, I worked in both public and independent schools (including DL) as an educator, counsellor and administrator, and I have volunteered my organizational, technical, and writing skills to support local home learning groups and other non-profit societies for many years.
I believe, however, that the most relevant experience I bring to the Board is that I am the parent of a 10-year-old Section 12 registered "never-been-to-schooler", as protecting access to educational choice is a matter close to my heart.
Giles Grierson, Secretary-Treasurer (Vancouver)
Halfway through Grade 1, we pulled our son out of school and have never looked back. With three children now aged 7 - 14, we can't imagine a life without home learning. We are enrolled with a very flexible DL program, but value the fact that - if it wasn't working for us - we could exercise our s. 12/13 rights and have the freedom to do it our way.
Having been involved in a number of non-profits, activist groups, and member-driven organizations as a collective member, board member and staff since 1992, I'm happy and excited about the opportunity to put time and energy into an organization supporting the right to homeschool for everyone in British Columbia.
Alison Acheson, Newsletter Editor (Ladner)
This is our second year of HL with Emmett, 11, and now Ole, 14 . My oldest, Cleve, 18, works in the film industry after completing grade 12 via DL. We work through Self-Design, but next year, with the FSAs a requirement, it may be time to move to registration.
I did several years of HL myself in the 70s. I know what the situation was like then, and feel gratitude for those who have won the right to these choices. Choice cannot be taken for granted. I never completed grade 9, and hold an MFA in creative writing. I've published a number of books, mostly for young people.
Melissa Hodges, Support Group Coordinator (Burnaby)
My husband, Norm, and I have four children ages 17, 14, 12 and 9. We have been home learning since our eldest was kindergarten age. I prefer the freedom of Section 12 registration but currently we have some children registered and some enrolled in a flexible DL.

I am active in our local home learning community as a support group contact and list owner of our local Yahoo group. I enjoy supporting people in exploring all their educational options so they can choose the one that works best for their family. I look forward to supporting home learning families throughout the province as a BCHLA board member.
Tanja Neely (Abbotsford)
My husband and I have been married for 19 years and we live in Abbotsford. We have two children one 16 and one 13. My daughter has been home learning since she was in grade three and my son since he was in grade one. We have been an enrolled and a registered home learning family. Right now we are an enrolled family as my children need some special ed help. We as a family will be home learning until both children graduate from grade 12.
Sherri-Lee Pressman, Social Media Minder (Langley)
I have two kids ages 10 and 6. We have always learned at home and I feel priviledged to be in BC where we have some of the best laws in Canada in support of homeschooling. I love how we can structure our home learning to look however we want it to.
I am strongly committed to Sec 12/13 registration for my family and have always embraced that option until this year, when financial matters have forced me to enroll in a very flexible DL. I have struggled with the experience but have learned an awful lot about myself and my kids. I will return to registering as soon as I can, but I really appreciate that I have had the option to enroll this year.
I look forward to serving the homeschooling community in BC on the board of BCHLA in any way that I can.
Editor's Corner

Hello! And welcome to the first newsletter with your new board and editor!
It's been a number of weeks now of changing the guard. As the new board, we are aware of the hours of hard work that has gone into making the BCHLA possible and we thank past volunteers for all they have done. We all know this group is necessary for the health and stability of Section 12. And the health and stability of Section 12 affects all of us who have young learners at home.
Here's where your new board gets caught up in discussion, though, and I think it worthwhile to share this with you...and we look forward to your feedback on this: Why do people want to join BCHLA? What will cause them to renew membership? Why is this important?
There has been overlap with what is provided by the BCHLA and other organizations, including all the wonderful local groups. My own group is the South Delta Home Learners, and for me, they have been my number one resource--for curriculum and ideas, community and fellowship.
The consensus we have come to, as a board, is that this group has possibly been too many things, and been spread too thin. We've had to look at what exactly the BCHLA is about: the BCHLA is the watchdog of Section 12. That's fairly straightforward. It might even seem rather small. But then I think of home-learning families in the province just next door; they don't have section 12. Or I think of others, elsewhere in the world. And I know that we are extraordinarily fortunate.
As a fiction writer, I'm dependent on copyright law for a chunk of my annual income. Canada has come a long way with copyright, and every fall I receive a cheque from Access Copyright. But right now, the Canadian government is seriously considering allowing all educators to photocopy any material they wish for distribution; in one sweep, this act will negate all efforts of Access Copyright and the Writers' Union. That cheque will disappear not to mention young people's awareness and respect for "copyright". This has made me think: laws can change. We need to be vigilant.
As for the "Why is this important?" question, we do need to have healthy membership numbers for the BCHLA. The number of registered homelearners in the province is decreasing, while the number of DL enrollments is increasing. Overall, the number of young people learning at home is also increasing, so that is positive. But regardless of whether a family is registered or enrolled, there does need to be recognition of the significance of all of our options. The membership numbers make this point.The recent rallying to keep this group intact and strong has demonstrated the recognition of what the BCHLA does. It allows us to sleep at night.
The board would love to hear from you on these questions: Why join the BCHLA? What are the reasons to renew membership? We are designing a quick anonymous survey for the next newsletter that will help us understand why the BCHLA is important to you.
Your editor wishing you the best in the New Year -
Alison Acheson
In recent years, there has been some confusion about who can be a BCHLA member. We wish to clarify that the BCHLA is the provincial organization that represents all home learning families who want to protect and preserve their right to registration under Section 12 of the School Act, even if they aren't taking advantage of it at present.
Each family membership is entitled to one vote at the AGM. If you recently received a membership confirmation with only one parent listed (an oversight that has now been remedied), don't worry. If you listed both parents on the membership form, they are both entered into our database.
If you have sent in your membership form and payment, but haven't yet received a confirmation message, please email us and we'll happily look into it.
We now have a very convenient way for you to renew your membership each year. Simply go to the membership page on the BCHLA website
, click on the online form, submit it, and choose your method of sending in your fees (PayPal or cheque by mail). That's it!
If you know people who would like to join the BCHLA or renew their membership but haven't gotten around to it yet, please let them know how easy it is and give them the above link. Thanks!
Become a BCHLA Representative in Your Community!
For many years, there was a vibrant network of representatives who would liaise within their home learning communities on behalf of the BCHLA. The volunteer representatives would share information provided by the BCHLA about the status of home education in BC with their local support groups--but it didn't stop there! Representatives would also bring back information and concerns from their communities to the BCHLA.
This fearless and dedicated group of people made a huge difference in terms of ensuring that most home learning families in BC understood the importance of having access to Section 12 and of having a united, grass-roots, province-wide voice with which to speak to the government as needed.
The current BCHLA board is making it a priority to revive this very effective and vital network. If you or someone you know is interested in volunteering as a representative for the BCHLA within your local home learning community or support group, please contact Rebecca McClure for more details.
vice
-
pres@bchla.bc.ca
BC Support Group Listings - Update
Melissa Hodges is valiantly updating the woefully out-of-date support group listings on the BCHLA website. She's been emailing and calling contacts across the province and has been having some great conversations.
As a result, she's made the following observations.
The nature of home learning support has changed. More and more community groups are moving to informal and unstructured support networks, relying on Yahoo to provide a non-hierarchical hub to connect and organize.
Many home learners are relying on DL programs to provide community-based support. In some communities, the only support contact that exists is the DL coordinator at the local school district office. More and more families are using DL and many are doing so without knowing that the registration option exists.
There are many more support groups out there than we know about. Some of these may be private groups, but some are simply groups that have started up in a community and are not yet listed anywhere.
If your community has a group, we would love to list it on the BCHLA site. Every year, there are more and more new home learning parents who either need help finding their feet or assistance with sorting out how to get connected in their community.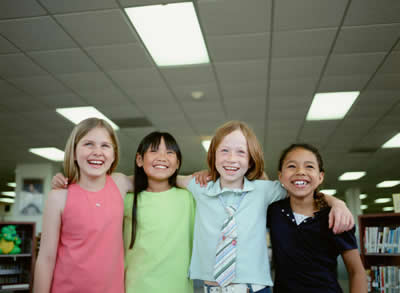 The support group listings on the website have not yet been changed (that's the next step). In the meantime, we'd so appreciate any help you can offer in terms of bringing all the information up-to-date.
Update Your Support Group Information Here
We've updated the form so that you can choose which information you'd like to share on the website and which information is only for BCHLA purposes. BCHLA respects your privacy and won't publish any information you provide that you don't want to be made public. The contact information for the group needn't have anyone's name, home phone number, or personal email address listed on our website. A website, Yahoo group, ning site, or Facebook group can be provided as well as a contact email for the group, if one exists.
Note: Many support groups provide a Google email address that reflects the name of the group and can be passed along as volunteers "graduate". This helps keep your group's information current wherever it might be listed and helps protect the privacy of your contact person.
Thanks so much for helping all home learning families in BC feel more connected and supported within their communities.
A Brief History of the BCHLA
In November 2010, the BCHLA faced the threat of dissolution without the knowledge of the majority of the stakeholders in BC: home learning families. Quite by accident, past-members of the BCHLA discovered the resolution to dissolve the society a few days prior to the AGM and quickly launched a campaign to save the BCHLA.
What became apparent during those five hectic days before the AGM is that many home learning families in BC were not aware that the BCHLA even existed or why it is important.
Why does the BCHLA exist?
BCHLA's beginnings go back to 1987 when the Sullivan Royal Commission on Education toured the province, garnering public input in regard to upcoming revisions to the School Act (1989). Many home educating families across BC presented personal briefs publicly to the Commission. Vicki Livingstone, on the advice of a lawyer representing a homeschooling family charged with truancy by the Kelowna school district, brought together interested individuals to create a united provincial organization of home educating families. In 1988, Vicki presented a Submission to the Royal Commission on behalf of the fledgling Canadian Home Educators' Association of BC (CHEA).
The name of the organization was changed to BC Home Learners' Association (BCHLA) at the Annual General Meeting of Oct. 6, 1999, to eliminate confusion with several other groups sharing the CHEA acronym, to make clear that this is a Provincial Organization, and to re-focus the emphasis on Learners rather than Educators.
This submission, available for viewing on the BCHLA website, was influential in the creation of Part 2, Division 4, Sections 12 through 14 of the School Act. As a result, home learning families in BC enjoy some of the best home education laws across North America and, indeed, the world. We have the freedom and right to choose to educate our children at home and provide our own educational program, without reference to the BC curriculum and without a duty to report to a school authority...
To Continue Reading, follow this link: A Brief History of the BCHLA
BC Home Learning Statistics
Check out the trends since Section 12 was added to the School Act.
89/90 96/97 97/98 02/03 04/05 08/09 09/10
DL public 0 n/a 8362 8305 10,432 13,616 n/a
DL Ind. 0 0 0 448 1546 4061 n/a
DL Total 8753 11,978 17,677 22,481
Registered 1695 4925 4813 3689 3068 2722 2463
Important Dates:
1989 BC School Act was updated to include Sections 12 through 14
1996 Highest number of registered home schooling students to date
1997 Public School DL pilot program began (EBUS had been running since 1993 but did not separate their enrollment data)
2002 Independent School DL pilot program began
2004 Independent School enrollment caps removed
2009 Lowest number of registered home schooling students since 1989
Home Education in BC: A Historical Perspective

- Rebecca McClure


Choice regarding our children's education is a topic that is dear to the hearts of parents everywhere. In British Columbia, we are particularly fortunate in the variety of options available to us that support our children's learning. One of these opportunities, homeschooling, has been around for a long time, although it was not considered a statutory right until the revision of the School Act in 1989.



Correspondence school (pencil and paper work) has existed for almost 100 years (created at the request of a lighthouse keeper). Another home-based option, distributed electronic learning, arrived on the scene in the early 1990s and grew into a booming edu-business for school districts and independent schools.

At one point in the not-so-distant past, every home learning family in BC had a sense of the history behind these home learning options. But as kids have grown up and veteran homeschooling families have moved on to other things, detailed information about the origins of our choices has been forgotten or misplaced. Without that background information, today's home learning parents have lost the ability to make a fully informed choice and may default to the learn-at-home option that seems easiest or most popular, or that provides the most financial benefits.

This article is my attempt to fill in any gaps there may be in our collective understanding and knowledge of home education in British Columbia so that parents can engage in an informed decision-making process.

______________________________________


To read more of this article, please go to the Home Learning Victoria site.


Membership Payment
If you have sent in your membership form but haven't yet paid your $25 membership fee, it's easy to do!
Please click the button below to pay your fees online using our PayPal option.
Safe, secure, and convenient. Help us to continue the work of promoting and protecting the freedoms of home educators in BC.
BCHLA
Membership Information
September 1
to
August 31
Annual dues $25

~
Follow the membership links on our website to join or renew using our *new* online form.
Pay one of two ways!
Make cheques payable to:


BCHLA


PO Box 88733 RPO Newton

Or pay online via PayPal!

~
Once we receive your form and payment, we'll email you a membership confirmation.
~
Moving? Changing your email address?
To update your membership information, please
email us
.
Note: There is one vote per family membership.

Facebook
"Like" the BCHLA. It's one more way to share about the BCHLA and its role in promoting and maintaining educational choice and freedom in BC.

BCHLA Yahoo Group
The BCHLA now has a members-only Yahoo Group that members can access to have ongoing conversations with the Board and other BCHLA members.It will be each individual's choice to join the group and only members in good standing will be admitted.
You will receive your invitation to join after you've submitted both your membership application and your fees.
Please keep an eye open for your invite so you can be part of the ongoing conversation.

HS-BC
Looking for a province-wide email list inclusive of all home learners?
HS-BC is a list that brings all BC home learning families together, regardless of other affiliations, to network, lend support, and share information. It is run independently of the BCHLA.
Please feel free to join.