President's Pen
I'm sure for many of you it's been a busy month filled will all kinds of things from shopping, to baking, to decorating, to .... Although it's been busy I hope you've each had a chance to sit back and relax, focus on your families and what Christmas means to you. Today is New Year's Eve - what better time to renew our commitment to Home Educate our children among many other things (like getting fit, or reading more or organizing our homes etc. etc. etc.)

Along with the hustle bustle, BCHLA has been kept busy with phone calls and emails from enquiring families. Many are pulling their children from school and don't know what to do next. Some families have experienced financial difficulities and want to know how to go about finding Curriculum for less money than the stores have to offer or how to get more funding and many other good reasons to contact us.

Since we're all busy and reading Newsletters online probably isn"t your first holiday priority I will keep this short & sweet. On behalf of BCHLA I want to extend Best Wishes to each of you for 2010! May you have experience a year filled with Health and Happiness and may your Home Education undertakings for 2010 be Exciting and Memorable!

Gayleen
Quote
A small picture framed with construction paper, and reinforced with coloured toothpicks...Do you like it? asked the small giver excitedly. I used a hundred gallons of past on it...Oh, how I wish I could bend low and (again) receive a gift of cardboard and library paste. Erma Bombeck
National Leadership Conference

During September 10 to 12, Loriann Herchuk, Vice-President of BC Home Learners', had the privilege of attending the National Leadership Conference in Saskatoon, SK. There were many opportunities to network with the 130 other board members and members of provincial homeschooling organizations. Workshops were available on such topics as how to make your board of directors run more effectively, and how to put on a homeschooling convention. It was very encouraging to network with the friendly people across Canada who were just as committed to homeschooling as we are. We were made aware of our rights as parents as well as the legal issues that affect our rights to direct the education of our children in our province, nation and world.

We had a sneak preview at the results of a follow up to a 1994 national survey of homeschooled young people. Now 15 years later they have discovered many interesting things about their lives as adults. One which will be very interesting to politicians is that these adults were more likely to support and volunteer for political parties as well as more likely to vote in all levels of elections.
The full study is available online at www.hslda.ca/cche

It was stated that BC has the most freedom to educate at home without government interference. I spoke up in an open forum to urge others to try and defend these rights. Some provinces, such as Alberta have no choice to be separate from school boards.

The conference was enhanced by the talents of several homeschooling families who performed musically. Many teens were involved as youth leaders and volunteered to help the event run smoothly.

NLC recordings and resources are available at www.hslda.ca/store
Loriann
Dear Frannie...

Dear Frannie,

I recently pulled my kids out school due to bullying and I am a first time homeschooler. I'm having trouble getting my kids to do their schoolwork and I don't know what to do. Can you give me some advice?

Stressed in Surrey

Have you heard of the term de-schooling? Sometimes when kids have been in the school system a long time, it is a really difficult transition to homeschooling and they need some time to de-stress and de-school before diving straight into academics. It is hard to see mom or dad as, now teacher and if school was particularily traumatizing kids might really need some time to transtion.

Take a few weeks and have fun with them instead of sticking to a curriculum. There are many educational activities that are also really fun for kids. Go on 'field trips' to places like your local art gallery, library or museum. Read lots of great books together, bake goodies and go for walks to observe nature. Paint pictures together, do crafts or make lego creations. Find out what your kids are really wanting to learn about and research it together. Connect with your local homeschool group so you can join in on group events like rollerskating or ski trips. Not only will you kids have fun but they will meet other homeschool kids.

One of the benefits to registering is that you are in charge of your childs eduction so you can decide what is best for them in this season. Your school doesn't need to look like institutional education with a desk, a clock and a strict schedule. Decide what your family personality is and design what works for you and your children. Homeschool families range from being very structured to being very unstructured and neither is wrong unless it's a bad fit for you and your kids. Dream with them and talk to them about what they would like their school to look like. They will feel empowered by having the ability to give input and will be excited about their new school.

Building a strong teacher/ student relationship is the most important thing you can do and will serve to motivate your kids to work hard in the future.

Frannie

To have your question answered, please e-mail Frannie at

loraleeschultz@gmail.com

and Loralee will pass your question along to her.
Recipe
Sheila's Carmel Corn
15 cups popped corn
1 cup brown sugar
1/2 cup butter or margarine
1/4 cup light corn syrup
1/2 tsp salt
1/2 tsp baking soda
Set oven @ 200 degrees put popcorn in large roaster (I use tinfoil turkey roaster)
heat butter, sugar and syrup till bubbly around edges, continue cooking over medium heat for 5 minutes
remove from heat and stir in baking soda till foamy.. Pour over popped corn and stir well... bake @ 200 for an hour
stirring every 15 minutes.. spread on table to cool............ enjoy
Check this out!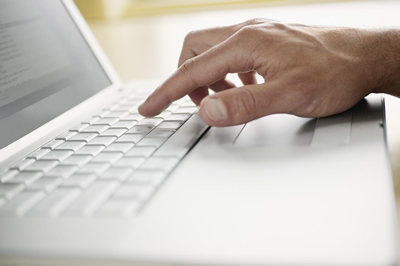 If you have internet access I highly recommend you download a current version of Google Earth. Google Earth is a great geography teacher, but did you know it also teaches science and history? G.E. lets you explore the bottom of the ocean, fly in to space to look a the stars and planets and even learn how to navigate an airplane. Not only do you see the globe as it is but you can set it to show you what towns looked like 50 years ago. There are national geographic links, photos and even live feed. Look at your own house from the air and even change the angle so you can see places as if you were looking straight at them. Google add new features all the time so be sure to download updates regularly. G.E. is truly an amazing program and it's 100 percent free.

Check it out!
Take out a Membership!
Click the button above to open or renew a membership with BCHLA right online using our PayPal option! Safe, secure, and convenient. Help us to continue the work of promoting and protecting the freedoms of home educators in BC.
Membership runs from:

June 1 to
May 31

Annual dues $25
Make cheques payable to:
BCHLA
PO Box 88733 RPO Newton
Surrey, BC
V3W 0X1
Or renew your membership online using Paypal!
Follow the membership links on our website.
Web Favourites

If you have favourite links please send them to
loraleeschultz@gmail.com
to us so we can share them with other homeschoolers.
Quote
If you are planning for a year, sow rice. I
f you are planning for a decade, plant trees.
If you are planning for a lifetime, educate a person.
Chinese Proverb

Coming Events
Spring 2010 BCHLA Newsletter
Does your homeschool group have a coming event you'd like us to post?
Advertisers Wanted
If you are a homeschooling related business and would like to advertize in this newsletter conact us at
loraleeschultz@gmail.com
for our special advertizing offer.
Used Books Forum

ming Events

Don't forget to check out http://bookforums.bchla.bc.ca/ to buy and sell your used curriculum!


E-Mail Policy
You are receiving this email from BC Home Learners' Association because you
1. Paid for a BCHLA membership
2. Subscribed to the newsletter through our website
3. This newsletter was sent to you from a friend
To ensure these emails are not marked as spam, please add newsletter@bchla.bc.ca to your address book today. If you haven't done so already, click to confirm your interest in receiving email campaigns from us. To no longer receive our emails, click to unsubscribe

.




Contact Information
BCHLA
PO Box 88733 RPO Newton, Surrey, BC V3W 0X1
Call Toll Free: 1-866-444-2299