Has your membership expired? Membership renewal was June 1st so please renew if you haven't already. Thank you!
Greetings!

It is with enthusiasm that I introduce you to your new BCHLA board and that I write my first BCHLA newsletter. I have some exciting new ideas for the newsletter. Over time I hope to make this newsletter an anticipated work full of interesting articles and helpful information. Look forward to a variety of pieces such as book and curriculum reviews, polls, contests, recipes and science experiments, the history of BCHLA, homeschooling around the world, humour, success stories, homeschoolers in history, weblinks and more.
One column I am adding as of this newsletter is a Dear Abby type of column called Dear Frannie, where you can ask your homeschooling related questions. You can send your questions to Frannie at the e-mail
newsletter@bchla.bc.ca
.
Feel free to send me your success stories or ideas of things you would like to see in the newsletter.
Lastly, we want you to know that we are working on getting BCHLA members discounts at places like Costco or curriculum retailers as a part of members benefits.
I hope you are having a wonderful summer. Talk to you in the fall.
Loralee


Out going President's "final" Pen
We all hope that the right and freedom to homeschool will never be lost. Such may be the case. As has been stated several times in our newsletters, "we have the best home education laws in the country". The Ministry of Education has repeatedly stated that there is no current discussion to change the laws regarding Section 12/13 homeschooling.

In my 25 years of home educating our 5 children, I have heard this said on several occasions only to have the Ministry of Education bring in changes, ever so subtly, and, like the "frog in the kettle", many are lulled into accepting them.
The current laws in BC, regarding home education, have allowed us to live at peace but should conflict arise, if our freedoms and rights to homeschool are challenged, will we be prepared? Will there be enough energy and manpower on the board to mobilize the province's homeschooling families?
I hope we have not allowed ourselves to slip into an attitude of complacency, believing that the freedoms and rights we now enjoy and cherish will always be there? Here are some statistics that you may find interesting. (The 2008-09 numbers are not yet available.)
What I learn from these statistics is:
Since 2005, homeschool numbers have not changed dramatically.

The increase in DL numbers is most likely NOT because of homeschool children enrolling. I believe these numbers reflect those in the bricks-and-mortar schools choosing DL.

About 20% of children learning at home are homeschooled (Section 12/13).
The Ministry of Education may see these statistics and not bother with homeschooled children because there are so few of them. On the other hand, they may look at these statistics and choose to force everyone into a DL to increase the tax dollars going into the schools. Why not have everyone in a DL and dispense with having two systems in place.
As the out-going president, let me share a few of my personal thoughts on the future of homeschooling. Although this puts me in a position of vulnerability (none of my concerns may come to pass and I could be seen as a 'fear-monger') I think it's important for us to take a look back, take a look at the present and take a look at the possibilities for the future. If you read through your AGM packet for 2008 you will see that I took a look at the past as well as the present. Here are my thoughts for the future.

1. Distributed Learning will become uniform. To ensure that standards are being achieved, DL's will need to put tighter reins on the system. This could come in the way of packaged curriculum for all schools: one package for public another package for faith-based independent. This will allow for easier grading by the teachers thereby ensuring that students are meeting the PLOs.

2. Registered homeschooling will become obsolete. With just under 3000 students registered under Section 12/13 it makes sense for the school boards to pressure the Ministry of Education to do away with this option to allow more funds to be funneled into the schools.

3. If the above situations take place, we will have come full-circle. In the 70s and early 80s our children were considered truant. Those of us who some would consider "die-hard homeschoolers" may choose to 'go underground' if more and more regulations are instituted placing all children under the authority of the provincial school system.

I'm trusting that BCHLA will grow in numbers and strength, that BCHLA will, as they have done in the past, have a profound effect on the policies regarding homeschooling in the Province of BC and that BCHLA will stay the tide that seems to be threatening to carry us all into the DL current.

I again encourage each of us to take out a BC Home Learners' membership, volunteer to serve on the board and work WITH this organization so that our voice is strong! Support the new board of directors!
Sherri Piechnik
Quote
Albert Einstein: It is, in fact, nothing short of a miracle that the modern methods of instruction have not entirely strangled the holy curiosity of inquiry.


Meet the BCHLA New Board of Directors:
President- Gayleen Davis
Many of you remember me as BCHLA's Vice President for 08/09. Prior to that I served as BCHLA's Secretary. I have been married to my hubby, Shayne, for just over 25 years. My 2 children, ages 10 & 11, have been homeschooled since the very beginning. Shayne & I decided to move back to BC in 2000 due to poor homeschooling laws in the province we were living in and thus have a passion for homeschooling and for keeping our right and freedom to homeschool here in BC.
Vice- President- Loriann Herchuk
My husband Kerry and I were married in 1998 and have 3 boys 8, 6 and 4 years old. We have always homeschooled traditionally as registered homeschoolers although our methods are not always "traditional"! We are pretty relaxed, with a "better late than early" approach. I think the most consistent part of our homeschool this year was Bible reading, devotions and piano practice! I am passionate about keeping the right to homeschool in BC.
Newsletter- Loralee Schultz
I have been married for 19 years and I have 3 children ages 11, 9 and 4. My two older children have experienced public school, private school, and homeschooling (both enrolled and registered). Last year all of my kids were pulled out of public school due to bullying and then we became enrolled homeschoolers partly because my husband was in full time school so we needed the curriculm funding and partly because I needed more support. Despite the fact that I have functioned as an enrolled homeschooler I am passionate about maintaining our rights to be registered homeschoolers. As parents we need to be sure we have the choice of what type of homeschooling we want to do. If we lose the right to registered homeschooling, our right to make choices as enrolled homeschoolers may quickly follow.
Dear Frannie...

Dear Frannie,

I've decided to homeschool my 2 kids but I am a little confused as to the different types of homeschooling enrollment allowed by the province and could use some advice. What's the difference between being enrolled and being registered?

Confused in Kelowna

Dear Confused in Kelowna,

This is a great question to which there is much misinformation and confusion. In both types the parent(s) is home educating their child, but this is where the similarities end.

As a registered (section 12) homeschooler the parent must register with a school the childs name, address and the intent to school at home. The school in turn lets the provincial government know child is having their educations met by their parent independently. Often the school will give the family 100-150 dollars which they can use for their educational materials. Typically this is where the relationship ends. The parent is free to educate their child in whatever style they wish and they don't have to report to a teacher. The BC government considers this family an actual homeschooling family.

As a home learner enrolled in a distance learning program the child is not considered homeschooled by the BC government even though the child is educated at home. The parent enrolls the child with a school and is assigned a teacher. The teachers functional role is to help the parent with curriculum planning and implementation but legally the teacher is considered to be the childs educator and the child is counted as being a student of a public or private school. Some schools give some flexibility as to which curriculum is used but others are strict in what they will and will not allow. For example many will not allow any religious curriculum. Typically the parent receives around 1000 dollars towards curriculum and the parent must submit work samples and give frequent accounts of the child's school activities. Provincial learning outcomes must be met, the child is graded and given a report card.

Some families prefer to be registered because of the freedom to educate their child how they want and with whatever curriculum they choose without needing to report to anyone.

Other families prefer being enrolled because they like the extra curriculum money and help from a professionally trained teacher.

One thought for consideration is that since enrolled students are not considered homeschoolers from a government perspective, they are not counted as part of the group of people affected by changes in homeschool laws. Therefore, the voice of homeschoolers is small and the risk that homeschooling could become illegal as it is in Germany or even just restricted rises. If we lose rights as registered homeschoolers, it will follow that enrolled learners will lose rights too. In some US states chartered school students (enrolled) were originally given large amounts of freedom to choose curriculum, ample amounts of money, free computers ect. only to find that when most parents had switched for the benefits, the benefits began to disappear. Funding was cut significantly, computers needed to be returned at the end of the school year and religious curriculum was eliminated as an option.

So whether you choose to be enrolled or registered please sign up to be a member of BCHLA so that we can have a large membership to help keep the rights of all home learners intact.

To have your question answered, please e-mail Frannie at newsletter@bchla.bc.ca

Take out a Membership!
Click the button above to open or renew a membership with BCHLA right online using our PayPal option! Safe, secure, and convenient. Help us to continue the work of promoting and protecting the freedoms of home educators in BC.
Membership runs from:

June 1 to
May 31

Annual dues $25
Make cheques payable to:
BCHLA
PO Box 88733 RPO Newton
Surrey, BC
V3W 0X1
Or renew your membership online using Paypal!
Follow the membership links on our website.
Recipe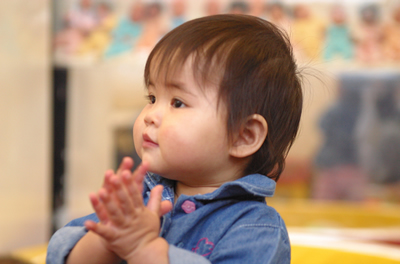 Traditional Play Dough
1 cup flour
1 cup warm water
2 teaspoons cream of tartar
1 teaspoon oil
1/4 cup salt
food coloring
Mix all ingredients, adding food coloring last. Stir over medium heat until smooth. Remove from pan and knead until blended smooth. Place in plastic bag or airtight container when cooled. Will last for a long time.
Web Favourites

If you have favourite links please send them newsletter@bchla.bc.ca
to us so we can share them with other homeschoolers.
Quote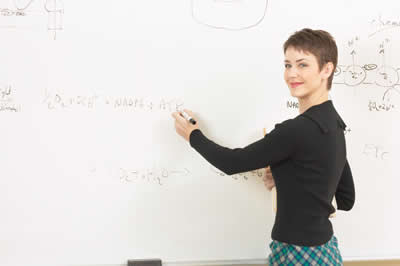 Anatole France:
The whole art of teaching is only the art of awakening the natural curiosity of young minds for the purpose of satisfying it afterwards.

Have you been busy as a bee this summer?

What have
you been educating your kids
with?

Tell us your funny or
inspiring stories at newsletter@bchla.bc.ca

Our family has had quite the experience raising chickens,
turkeys and pigs this summer. Animals teach kids so much about the world and how to care
for it.
Coming Events
Fall 2009 BCHLA Newsletter
Does your homeschool group have a coming event you'd like us to post?
Advertisers Wanted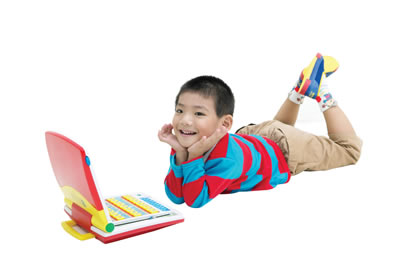 If you are a homeschooling related business and would like to advertize in this newsletter conact us at newsletter@bchla.bc.ca
for our special advertizing offer.